At 8:30 a.m. Saturday, a group of volunteers ages 5 to 69 gathered at the Abel Maldonado Youth Center in Santa Maria, ready to beautify two local venues in need of sprucing up.
After 12:30 p.m., La Maria Mobile Home Park and Orcutt Academy Charter School received new paint jobs and improved landscaping — all through the 18th Serve Santa Maria event.
The volunteers who represented various age groups and churches came out to put on the gloves, pick up loose branches or stroke the paint brush on a 74-degree day at the two project sites.
La Maria senior residence was the site of the largest planned cleanup, where Santa Maria public information manager Mark van de Kamp was joined by nearly 50 volunteers to help the elderly with their yards and homes.
Volunteers wearing red or blue "Serve Santa Maria" T-shirts scattered along the narrow roadways at La Maria with shovels, paint cans and garbage bags in tow.
Along with his role with the city of Santa Maria, van de Kamp serves as the secretary of the Serve Santa Maria leadership team.
"Here, it's landscaping including weeding," van de Kamp said. "We're picking up loose branches. There are a few projects where we are going to be painting the railing. It's small, but it's meaningful projects."
He wasn't just joined by church volunteers representing First Christian Church or Victory Harvest Church, he was also joined by Santa Maria Mayor Alice Patino, who helped pick up loose branches and pluck away growing plants in the middle of rock beds.
Van de Kamp said residents at La Maria signed up in advance to have clean-up work done on their properties, adding 30 residents had their names on the list to see changes at their homes or yards.
John Cox and Eric Rae helped handle the hardware work and painting at La Maria.
Sept.17, 1804: Mission Santa Inez was founded.
Cox, who came on behalf of First Christian Church in his seventh year of volunteering his services, said he loves the reaction from the senior citizens when volunteers are beautifying their residences.
"They tell us over and over, they're happy to see us and happy to see people out here," Cox said.
Added Rae, who was taking a break from ceiling work, "They're appreciative and they're happy."
One of the younger volunteers was Lily Poland, a freshman from Righetti High School, who helped handle weeding and overall care of the plants at La Maria.
She said she was greeted by one resident who appreciated the hard work of her and her fellow volunteers from First Christian Church.
"She said, 'Thank you.' And it's really nice because on this project, you get to meet a lot of people, and it's something they can't always do themselves," Poland said.
At Orcutt Academy in Old Town Orcutt, 30 volunteers were helping breathe new life into the outside of the campus.
The Santa Maria Valley Discovery Museum will enter the most educated chapter of its history, thanks in part to a fresh staff member with exper…
The Church of Jesus Christ of Latter-day Saints and Orcutt Presbyterian Church occupied the yards and blacktop at the charter school for four hours.
Volunteers as young as 5 and as old as 69 all yanked out shrubs that were covering the landscaping near the school's office.
But the primary project was to repaint the U.S. map plastered near the school's playground.
Volunteers splashed red, yellow, blue, green and other colors of paints to renew the detail on the United States — giving it a brighter, emblazoned look.
Overall, Saturday was a day of "paying it forward," as van de Kamp described it.
"They [senior citizens] don't have the means to do it themselves, and maybe they don't have the physical or financial ability — and this is a great way to lift people up," van de Kamp said. "We're helping each other up. We're all neighbors ,and a few helping hands can make a difference."
082419 Serve Santa Maria 05.jpg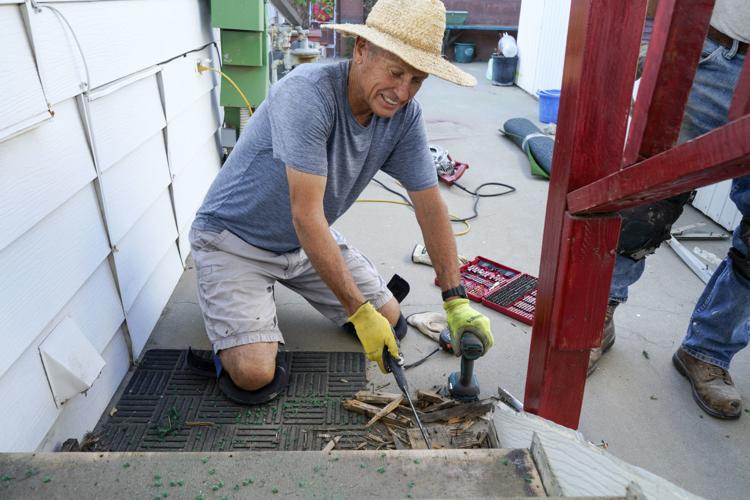 082419 Serve Santa Maria 02.jpg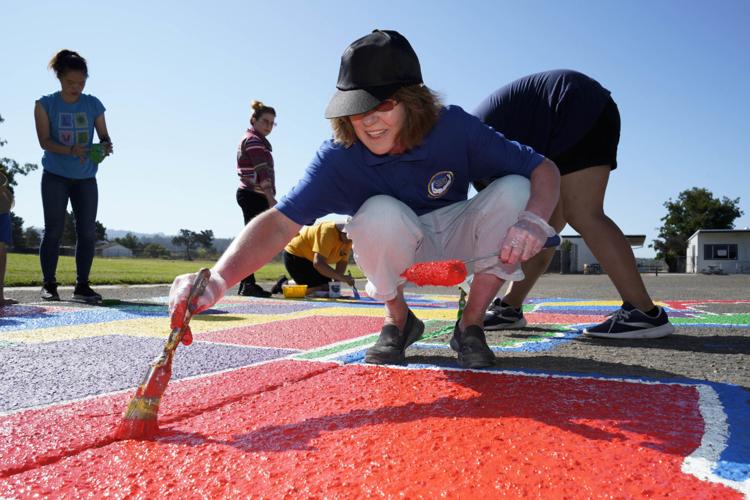 082419 Serve Santa Maria 03.jpg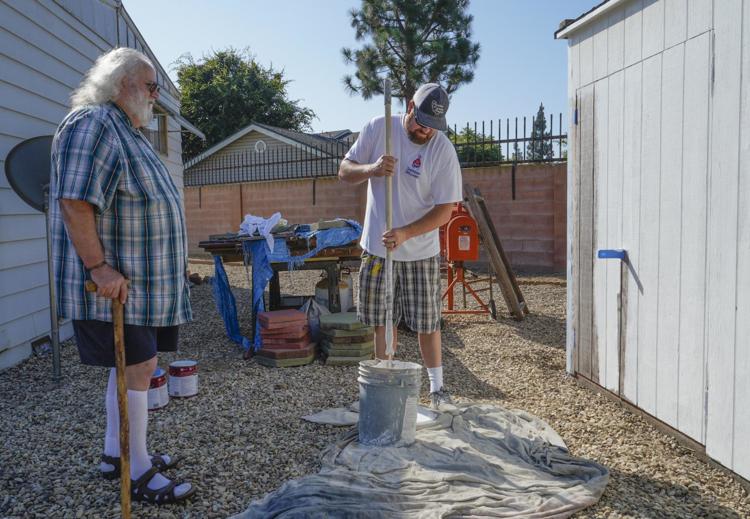 082419 Serve Santa Maria 04.jpg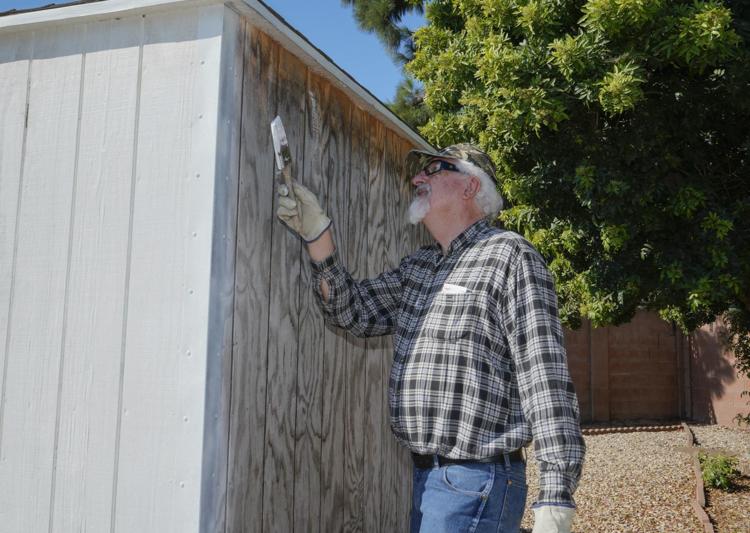 082419 Serve Santa Maria 06.jpg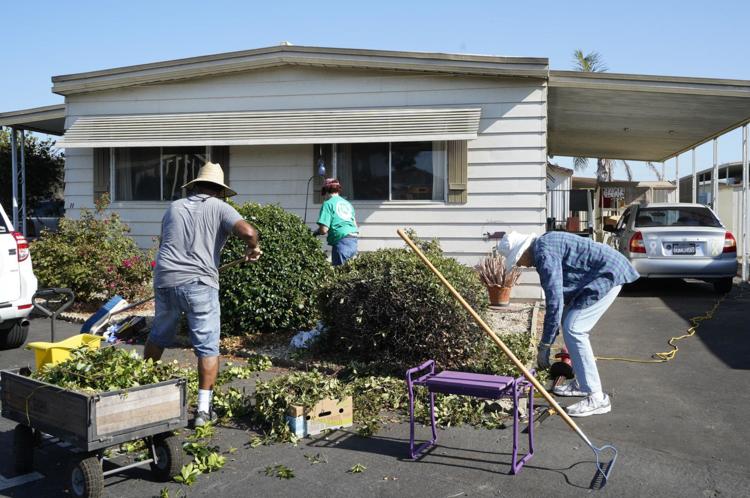 082419 Serve Santa Maria 07.jpg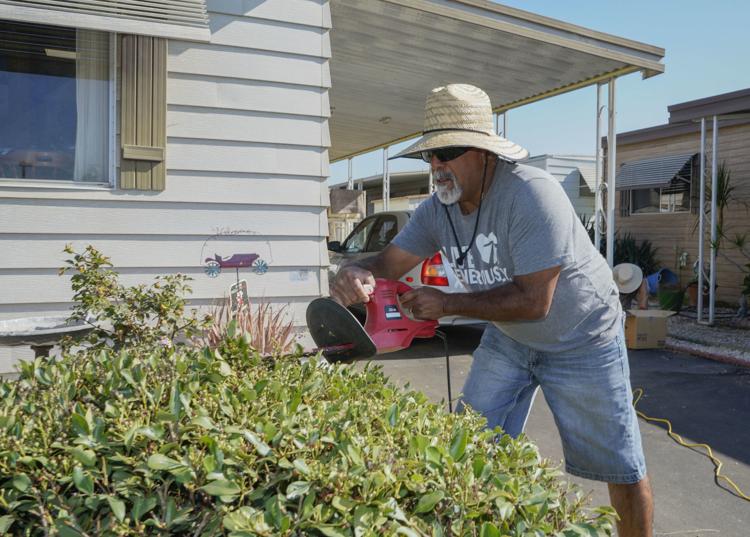 082419 Serve Santa Maria 08.jpg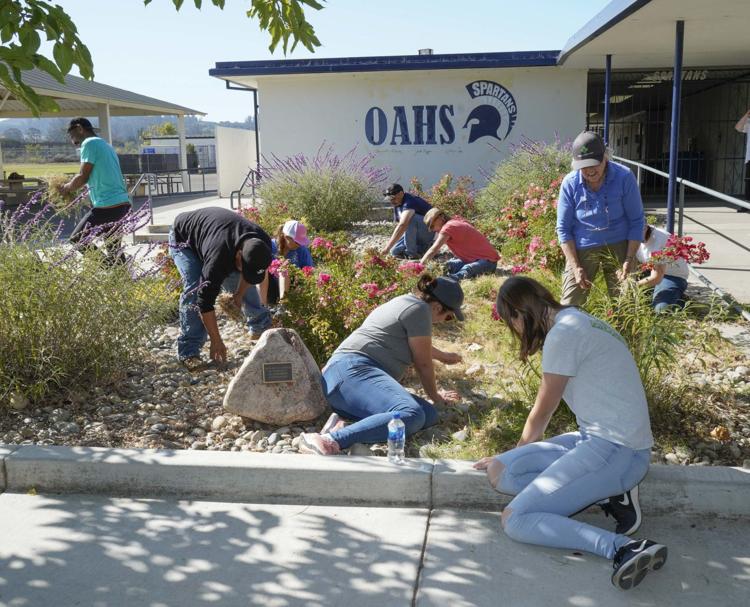 082419 Serve Santa Maria 09.jpg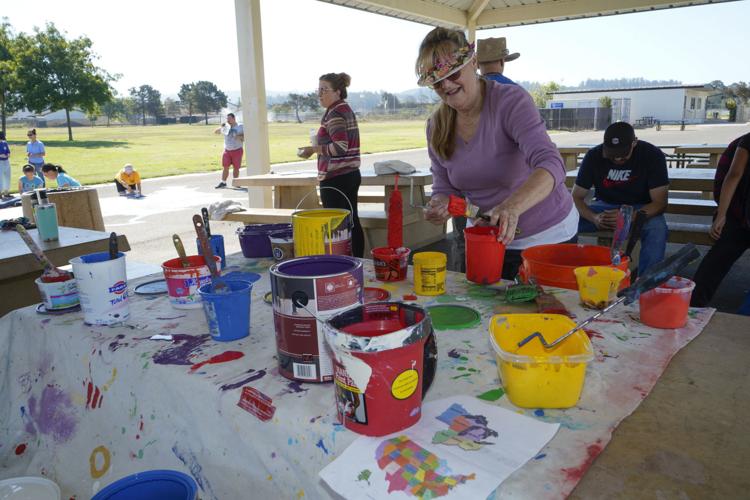 082419 Serve Santa Maria 10.jpg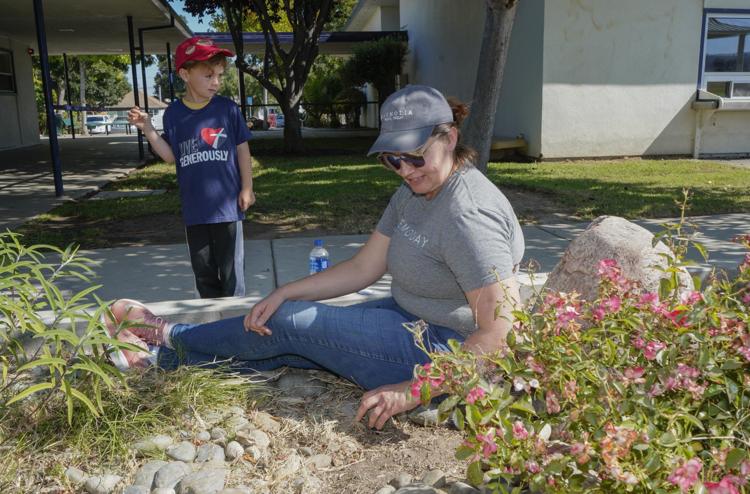 082419 Serve Santa Maria 01.jpg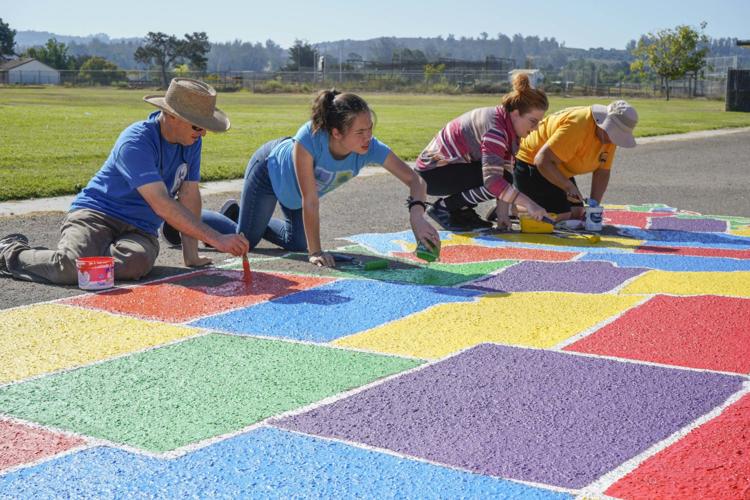 Get local news delivered to your inbox!
Subscribe to our Daily Headlines newsletter.