Santa Maria city officials said a number of children discovered a leprechaun hiding in two area parks, pursued him and eventually absconded with some of the Irish character's treasure just three days before St. Patrick's Day.
Several families who found shamrocks scattered around Preisker Park between 10 a.m. and noon and Pioneer Park between 2 and 4 p.m. Sunday were able to solve the riddles written on them that led to the location of the leprechaun and his treasure.
"Everybody found the leprechaun, pretty much," said Maribel Salazar, recreation technician for the Santa Maria Recreation and Parks Department, adding that once children found the elusive little shoemaker of Irish lore, a number of the families took photos of the kids with him.
The St. Patrick's Scavenger Hunt was designed to give families an outdoor activity to do together, with face masks and social distancing required, and a few children used the opportunity to get a little exercise.
After a group of children spotted the leprechaun headed for the restroom, they accosted him there, asking questions about the clothing he was wearing.
When he left, they began following him, prompting him to try running away with the children in hot pursuit, Salazar said.
"So at one point, we had kids running," she said. "He was giving children cauldrons with chocolate coins at the end if they spotted him."
Photos: Kids find leprechaun in two Santa Maria parks, make off with his treasure
031420-smt-news-st-patricks-scavenger-hunt-004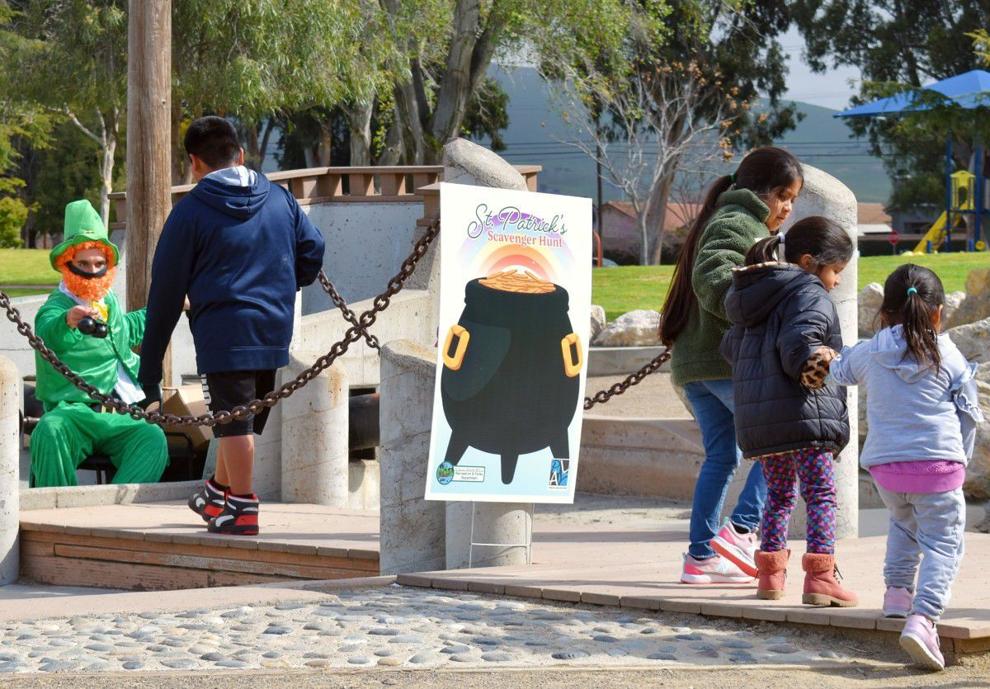 031420-smt-news-st-patricks-scavenger-hunt-007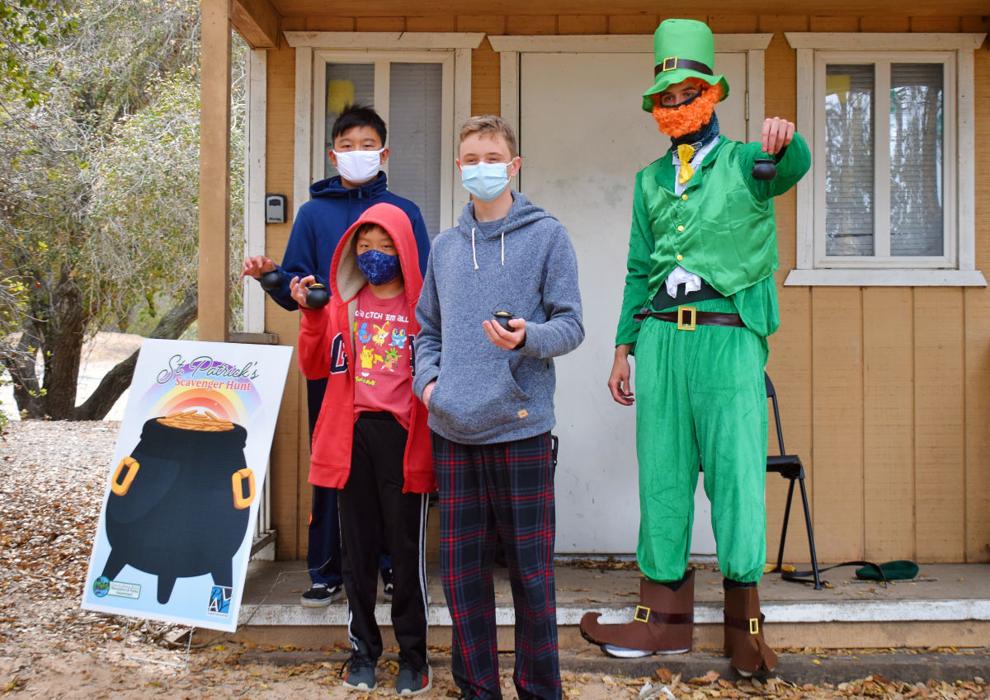 031420-smt-news-st-patricks-scavenger-hunt-001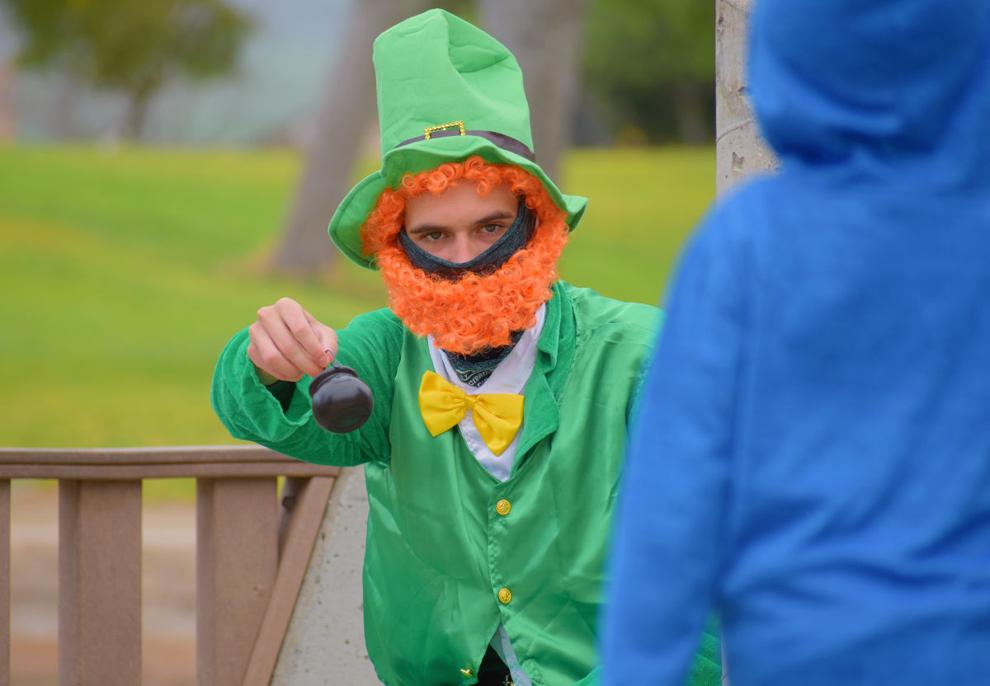 031420-smt-news-st-patricks-scavenger-hunt-005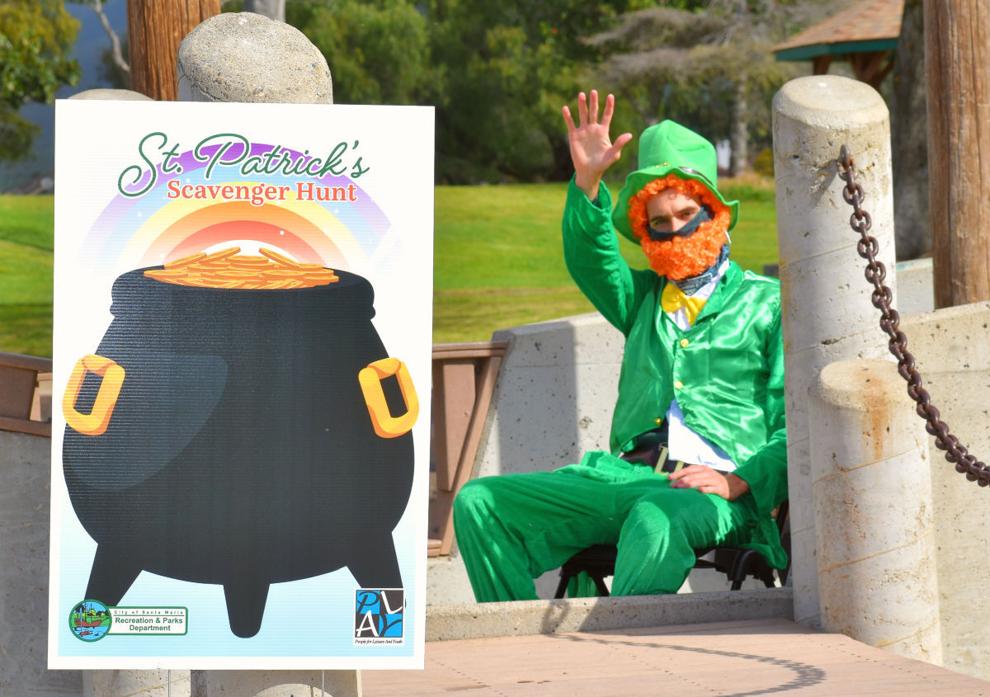 031420-smt-news-st-patricks-scavenger-hunt-002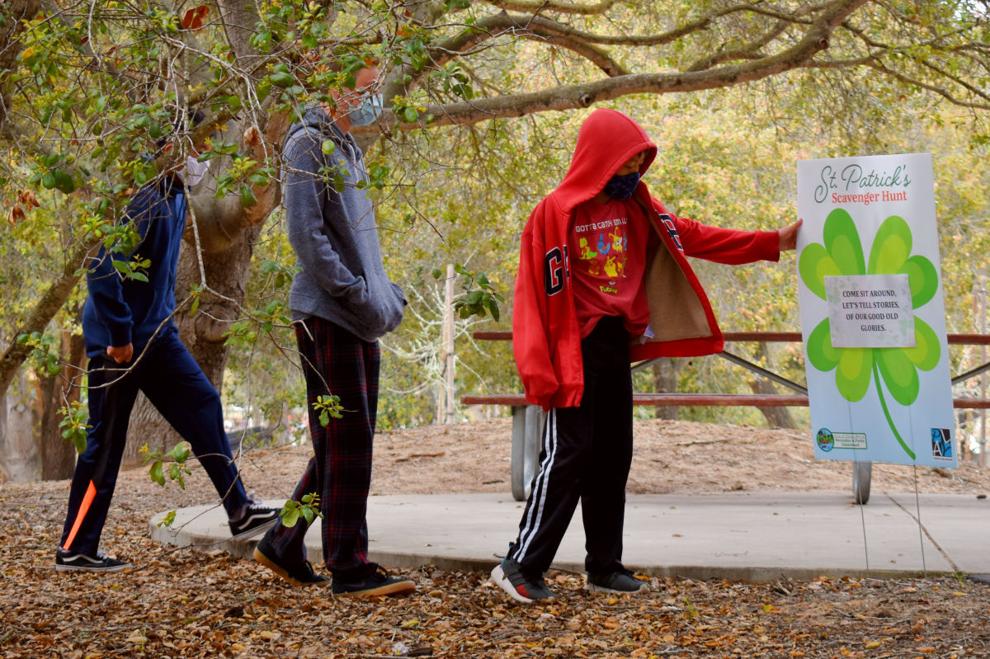 031420-smt-news-st-patricks-scavenger-hunt-003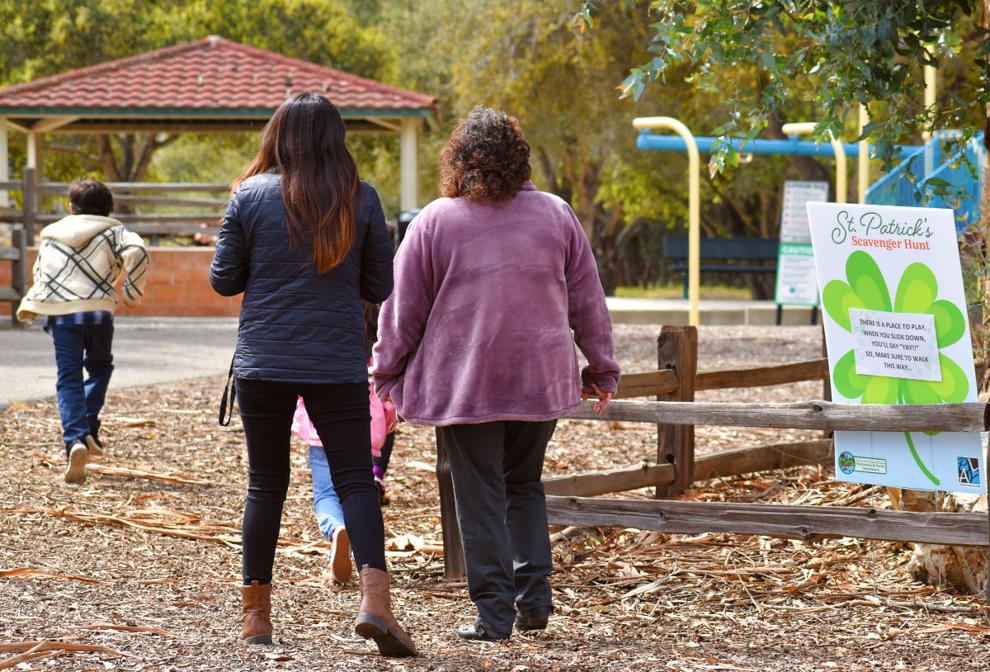 031420-smt-news-st-patricks-scavenger-hunt-003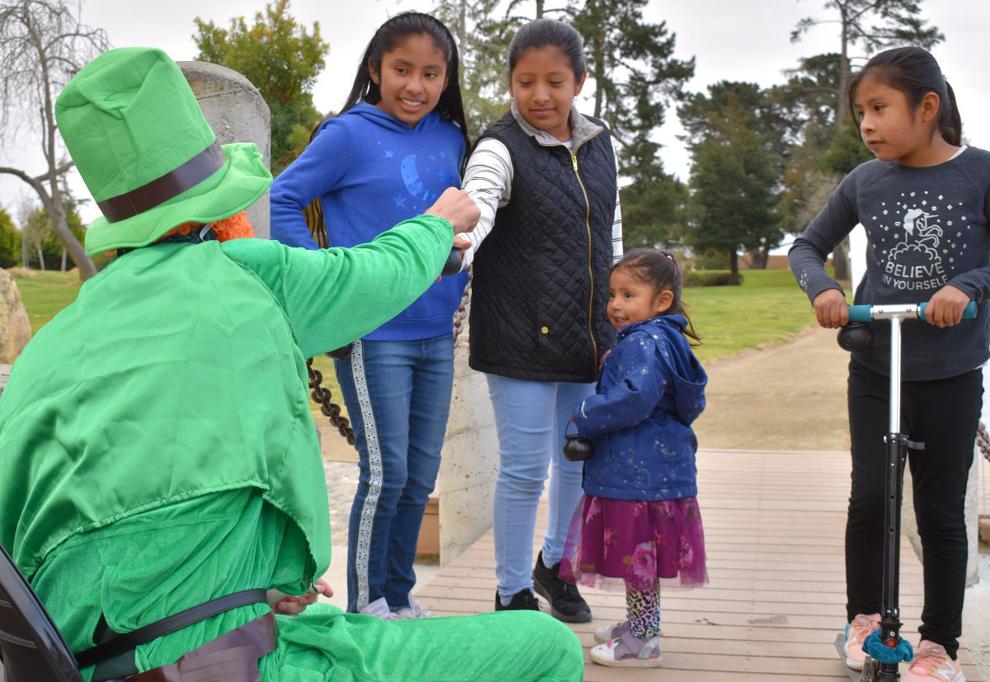 031420-smt-news-st-patricks-scavenger-hunt-006