The word "kibbutzim" was the nine-letter obstacle Edda Bevilaqua had left to scale Saturday inside the Santa Maria Elks Lodge.
Without pausing, and without taking a deep breath, Bevilaqua spelled the word out correctly through the lectern's microphone … sealing her victory in the 26th annual Adult Spelling Bee presented by the Central Coast Literacy Council.
Bevilaqua was among 25 team participants at the annual event that began approximately at 10:30 a.m. and ended an hour and a half later. Each team had sponsors for the event.
Fourteen of the 25 teams went with a two-person lineup. Bevilaqua, however, went solo and was sponsored by the late Lola Dority.
Toro was the one they came to see. Air Force Maj. Garrett Smith, call sign Toro, and his F-16 Fighting Falcon, commonly known as the Viper, were the stars of Saturday's second Central Coast AirFest at the Santa Maria Public Airport.
Bevilaqua said she's been competing at spelling bees since 2004 and admitted she was nervous about certain words for most of the day — especially the words that were three to four syllables long or more than nine letters.
But like she's done over 15 years of competing in adult spelling bees, she maintained her composure and took a crack at each word.
"No word really threw me off," Bevilaqua said. "I was just nervous about going out at an early round."
The duo of Helen and Willie Galva, sponsored by the Mercado Y Carniceria Su Mesa Inc. in Santa Maria, claimed second place for the day. Judy Verhaggen, sponsored by Robert Reeser and Jeffrey Hardesty, took third.
Every word that each contestant had to spell was between four and 15 letters long. Words like "ecru," "fuchsia" and "flibbertigibbet" were given to contestants by a panel consisting of honorable judge Jed Beebe, pronouncer Kate Adams, master of ceremonies Terri Zuniga and timekeeper Nancy Rodriguez.
You have free articles remaining.
As a kid, Garret Schmitz was enchanted by an aerobatic performance by the U.S. Air Combat Command's F16 Viper Demo in his hometown of Price, Utah. Years later, he ended up becoming not only an Air Force pilot, but a pilot with the same demonstration team he saw when he was young. Schmitz now tours the country to perform with the Viper Demo in various air shows, including the Central Coast AirFest. 
Laura Arteaga, one of the committee members for the event that directly benefited the Literacy Council, said she used various forms of advertising, including social media, to help lure in participants.
"Basically, what we do is provide services at no cost to learners who want to learn English," Arteaga explained of the Literacy Council.
While mostly adults comprised the list of spellers, high school students were also on hand to take their shot at spelling out words.
Righetti High was represented by Miranda Angulo, Jazmin Garcia and Hailey Torpent. St. Joseph had Katie Adler, John Wiseman and Jason Dubowsky representing the Knights.
The event also included lunch provided by Straw Hat Pizza and a silent auction.
Gloria Soto participated at the bee through The Fund for Santa Barbara as she teamed with Patricia Solorio. She used to work for the Central Coast Literacy Council and remains a steadfast supporter of the nonprofit organization — particularly its impact in encouraging adults to read and be literate.
"It's wonderful to see the community come together to support the mission of this great organization," Soto said. "This organization truly changes the lives of so many people in our community, and teaching people how to read really has a huge impact not just for the individual but the entire family as well."
101219 Spelling Bee 12.jpg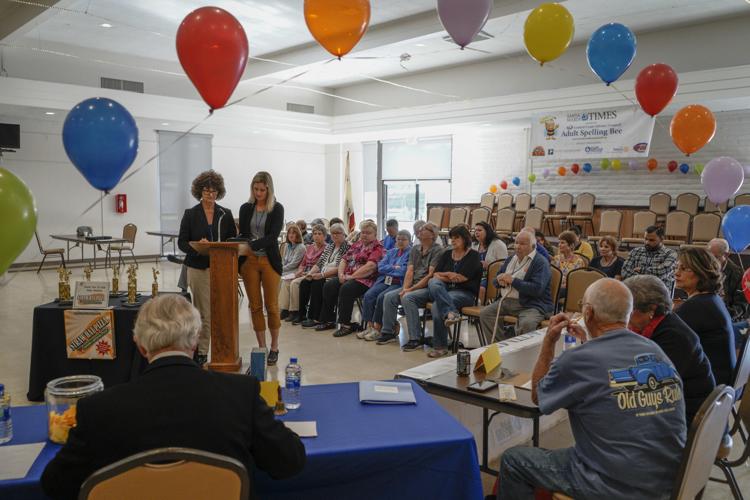 101219 Spelling Bee 01.jpg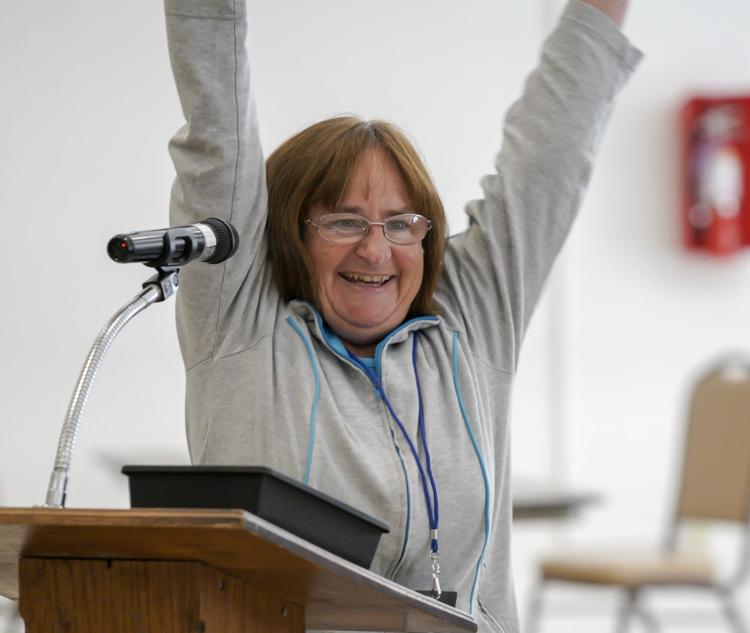 101219 Spelling Bee 02.jpg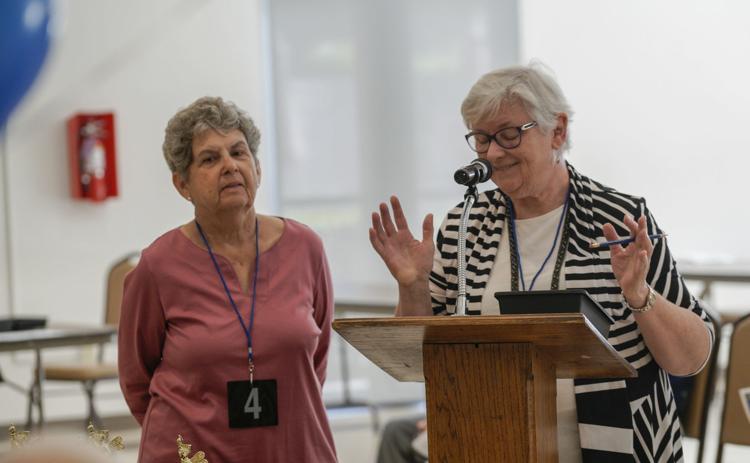 101219 Spelling Bee 03.jpg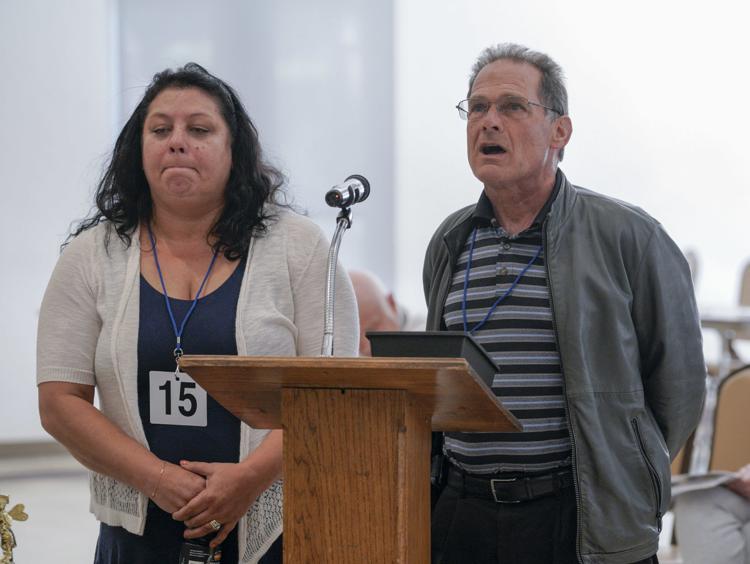 101219 Spelling Bee 04.jpg
101219 Spelling Bee 05.jpg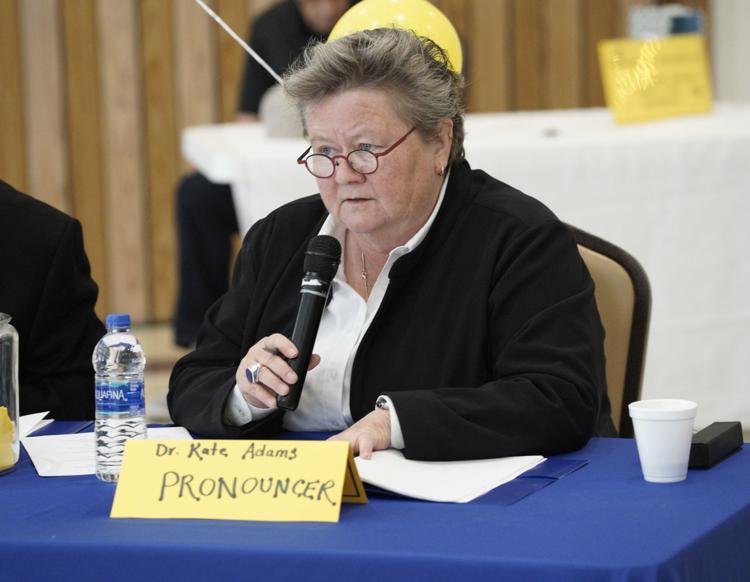 101219 Spelling Bee 06.jpg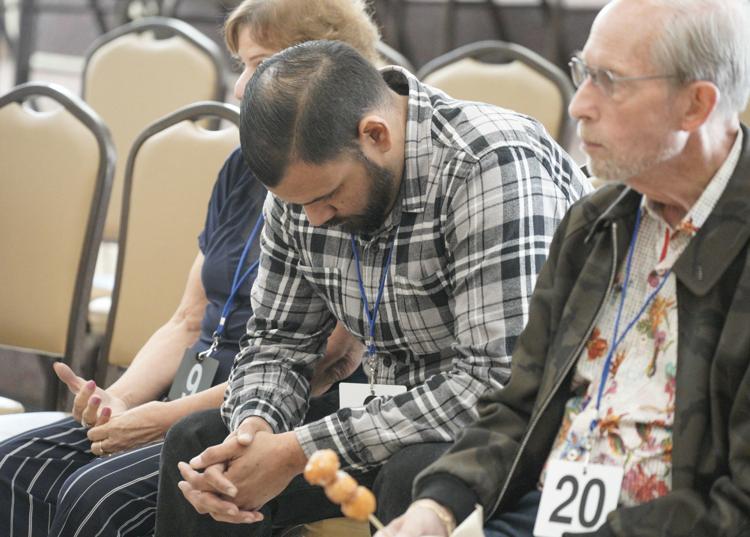 101219 Spelling Bee 07.jpg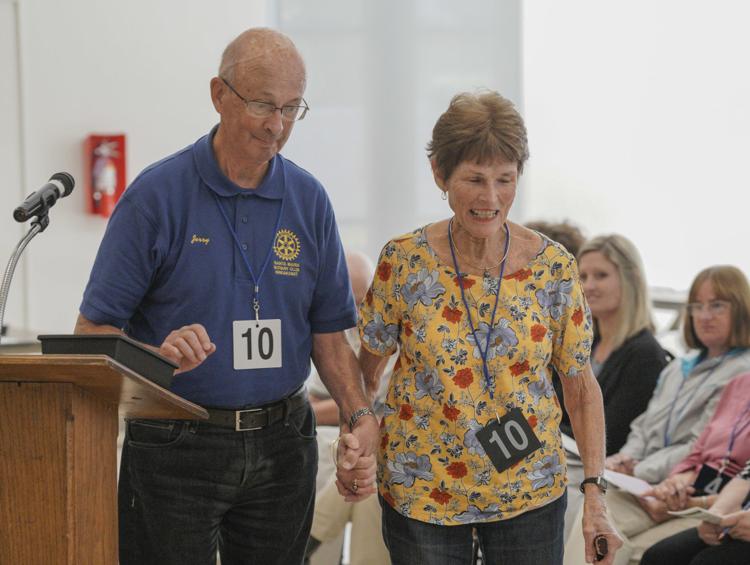 101219 Spelling Bee 08.jpg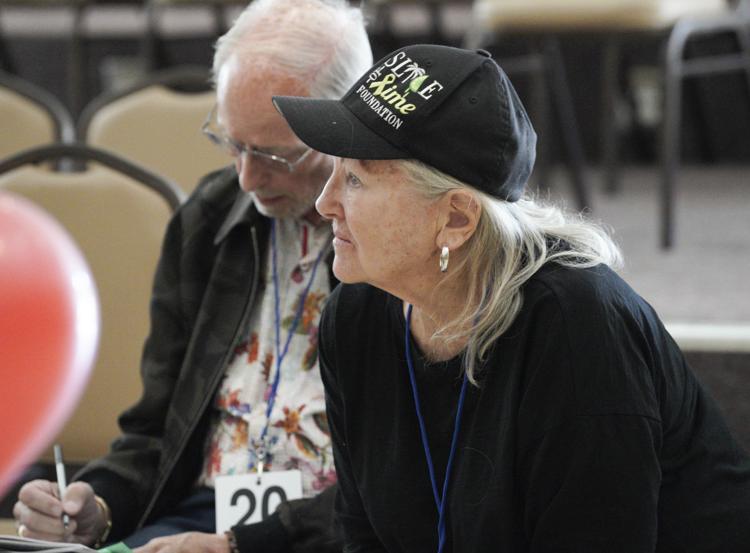 101219 Spelling Bee 09.jpg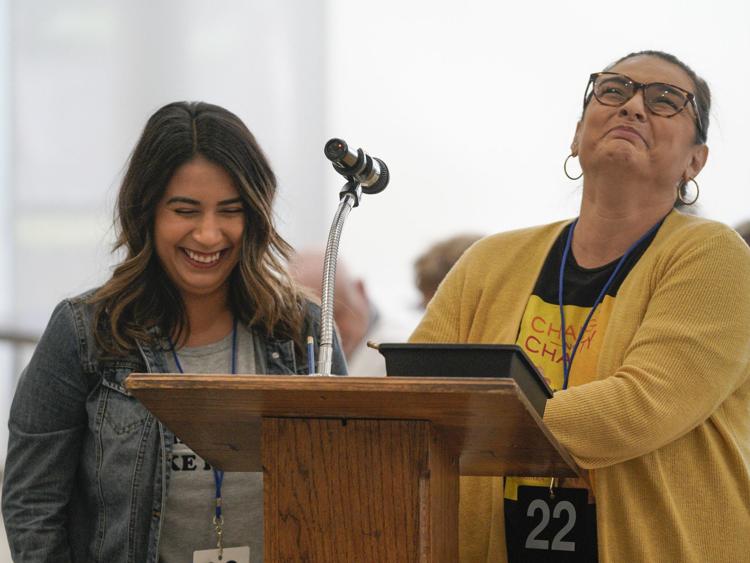 101219 Spelling Bee 10.jpg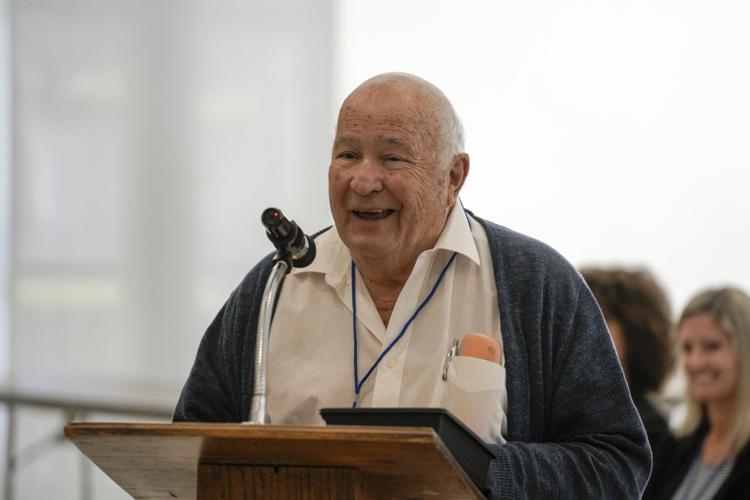 101219 Spelling Bee 11.jpg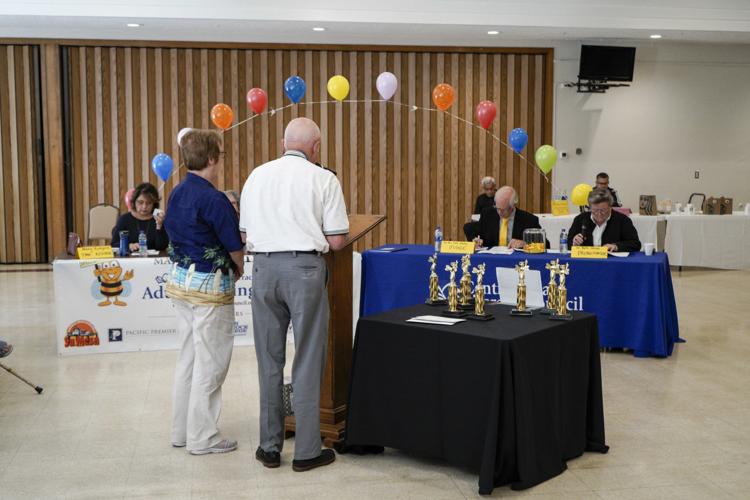 101219 Spelling Bee 13.jpg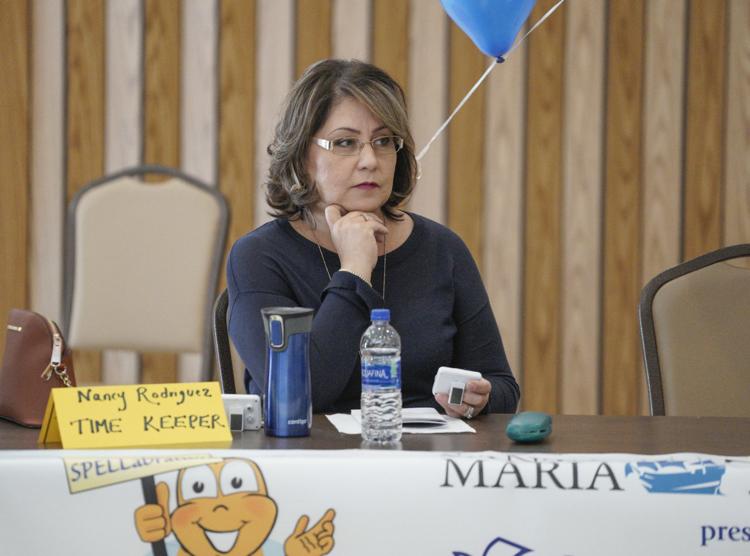 101219 Spelling Bee 14.jpg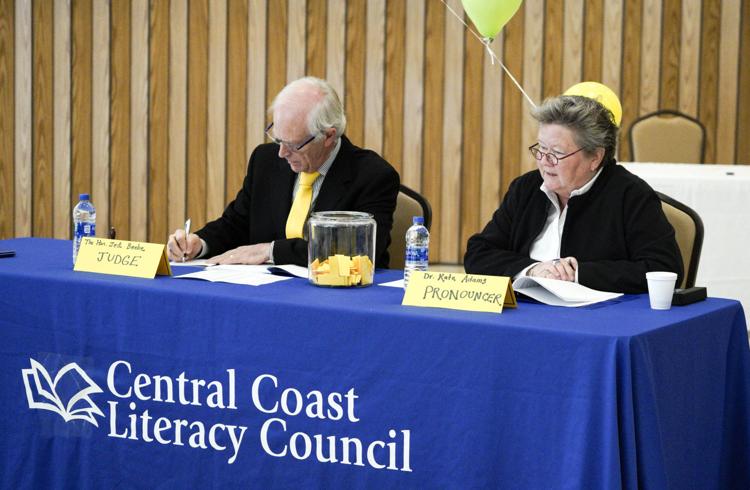 101219 Spelling Bee 15.jpg