Despite being a new Lompoc resident, Jamison Stagaard said it didn't take long for him to fall in love with the community after he opened a tattoo shop in the city last year.
It's because of that affection, he said, that he knew he couldn't sit idly by as crime has risen in the city over the past 10 months, a trend that has led to emotional pleas and heightened tensions at several recent public forums and meetings of the Lompoc City Council.
"It seemed like the City Council kept pointing to the budget problems as the [source] of the crime issues and reiterating that over and over," Stagaard said Tuesday. "And then it clicked for me when [a City Council member] said something along the lines of, 'You, as people, feel free to do whatever you can to help this situation.'
"I felt like, 'All right, it's time to help out,'" he added.
Stagaard decided to put his artistic skills — and those of some of his friends and colleagues — to use for the benefit of the Lompoc Police Department by scheduling a "Stop the F---ing Crime" fundraiser at Fortified Tattoo Company, the shop he owns at 135 North H St.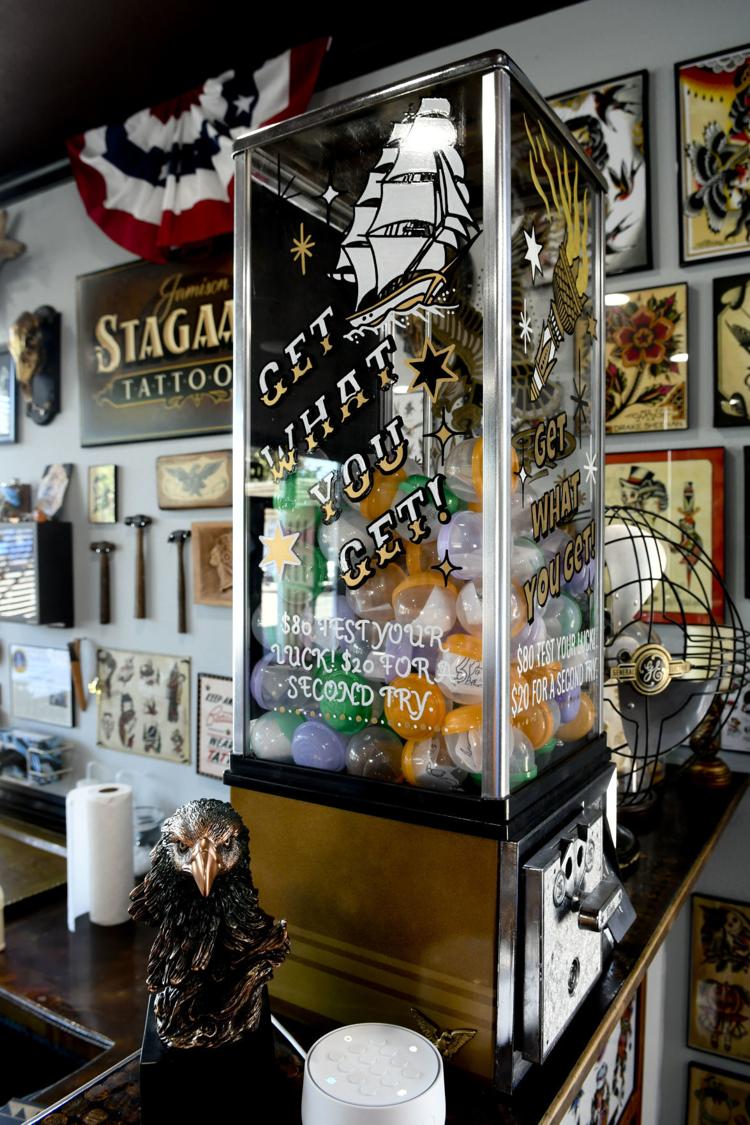 The first-time fundraiser will take place from noon to 8 p.m. Friday, Nov. 1. During those hours, visitors will be invited to donate $80 for a chance to receive a random tattoo design — normally priced from $120 to $200 — from the shop's "Get What You Get" machine, or to select from a list of special Lompoc- and Halloween-themed designs. Anyone who receives a design they don't want from the machine will be able to pay another $20 to receive a new one or trade with a fellow patron.
All proceeds will go to the Lompoc Police Department, according to Stagaard. Police leaders have cited a lack of funds among the department's problems.
"I know that the two to three grand we might raise isn't going to be enough to employ another officer or anything, but I was hoping that it'd help influence other members of the community to try to help out and raise money," he said. "It's definitely created a lot of conversation, which is helpful."
Some of the conversation, he acknowledged, was sparked by the bold name of the fundraiser.
Stagaard said he has posted fliers for the fundraiser on social media and around town. He said that some people have crossed out some letters from the expletive in the title, but he said the language was purposeful to "magnify the weight of the situation."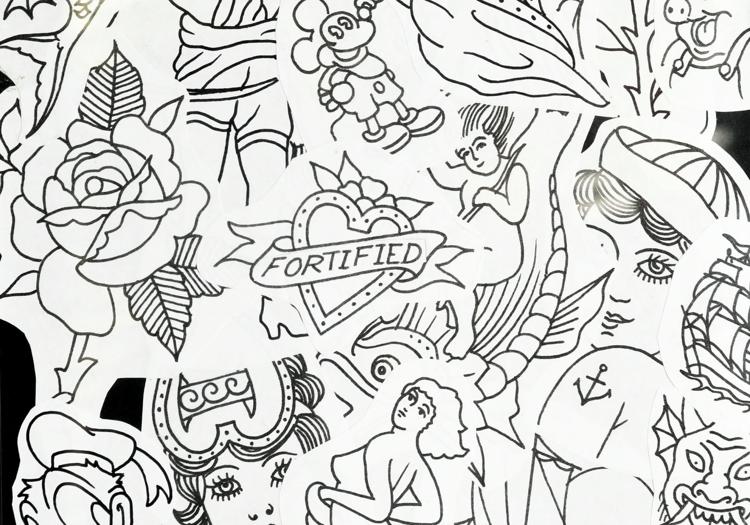 "I wanted to try to really emphasize how serious the situation was," he said. "Dropping an f-bomb in the right format, I think, can implement that."
Chase Holland, a tattoo artist at Fortified, will join Stagaard for the duration of the fundraiser. They will be aided by up to four other artists from other tattoo shops around the region, including 805 Ink, out of Santa Barbara; Bone Deep Tattoos, out of Camarillo; and Hart and Dagr, out of Solvang.
Holland said he's also hopeful the fundraiser will be the start of something bigger.
"I don't think this will majorly influence the [city] budget, but hopefully it'll influence other businesses to help the city out," he said. "I think everyone wants this to be a nicer, safer place."
Stagaard, who opened Fortified Tattoo Company in June 2018, said he held a similar fundraiser this year to benefit the Hope vs Cancer Foundation, which funds children's cancer research and clinical trials. That event, he said, netted about $2,500.
Stagaard said he didn't have a fundraising target for Friday — "whatever we can get," he said — but he's hopeful there will be a high turnout.
"If nothing else, it's a good reason to come get a tattoo," he said of the fundraiser. "It'll be for a cause."
Willis Jacobson covers the city of Lompoc for Lee Central Coast Newspapers. Follow him on Twitter @WJacobsonLR.
Get local news delivered to your inbox!
Subscribe to our Daily Headlines newsletter.