Less than six weeks after the official groundbreaking, substantial renovations at Lompoc's Huyck Stadium have kicked into high gear.
Workers with the Lompoc-based R.L. Johnson Construction have begun preparations for the installation of a new nine-lane track and synthetic turf field at the 57-year-old venue.
Ronnie and Leigh Johnson, owners of R.L. Johnson Construction, both attended LUSD schools and spent ample time in their youth at Huyck Stadium watching various sporting and community events.
"This is exactly what we had envisioned, keeping the LUSD monies local and supporting our local businesses," LUSD Superintendent Trevor McDonald said. "It makes us all extremely proud to be working with such a quality firm."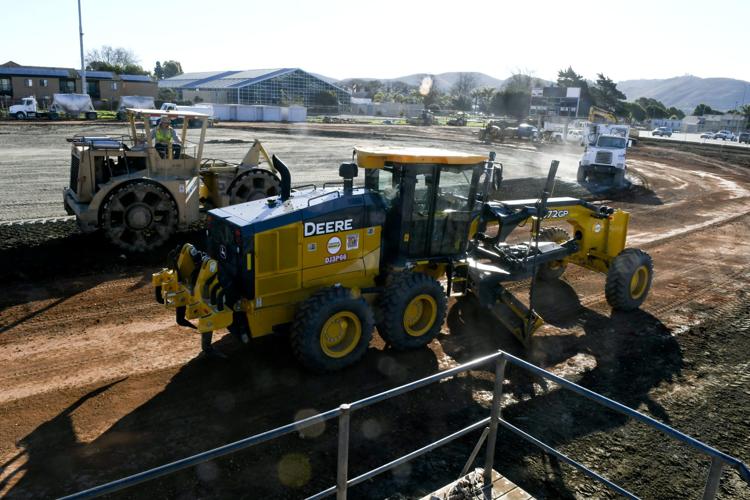 Ronnie Johnson said he is elated to be working on such a significant project in his hometown.
You have free articles remaining.
"Working on this project has allowed our employees to work where they live," he said. "Having such a short commute gives them more time with their families. We are a family-centered business, so maximizing our employees' time with their families aligns with our company values."
It is anticipated that R.L Johnson will have its portion of the work completed by mid-February, weather permitting, according to LUSD.
The entire project, which is being overseen by lead contractor Byrom-Davey Inc., is scheduled to be completed by May.
A grand reopening celebration will likely be held in late May, ahead of the Lompoc High School graduation ceremony on June 4.
Photos: Breaking ground at Huyck Stadium: Project leaders kick off extensive renovations
Photos: Lompoc and Cabrillo play in Big Game