After two months of waiting and planning, graduates from Hancock College's Class of 2020 finally received their diplomas Wednesday during a drive-through commencement ceremony, with a backdrop of cheers from family members and college staff.
The 332 graduates participated in the livestream ceremony from 10 a.m. to 3 p.m., with cars entering the campus on West College Drive and following a winding route towards the stage, set up on a lawn bordering Bradley Road. 
Graduates then exited their decorated cars and crossed the stage to receive their diploma from college President Kevin G. Walthers and take photos. 
With the COVID-19 pandemic showing no signs of slowing this spring, Hancock students opted to delay their June commencement rather than have a purely virtual ceremony, holding out for the chance to walk the stage with their families present. 
For many students, it was worth the wait.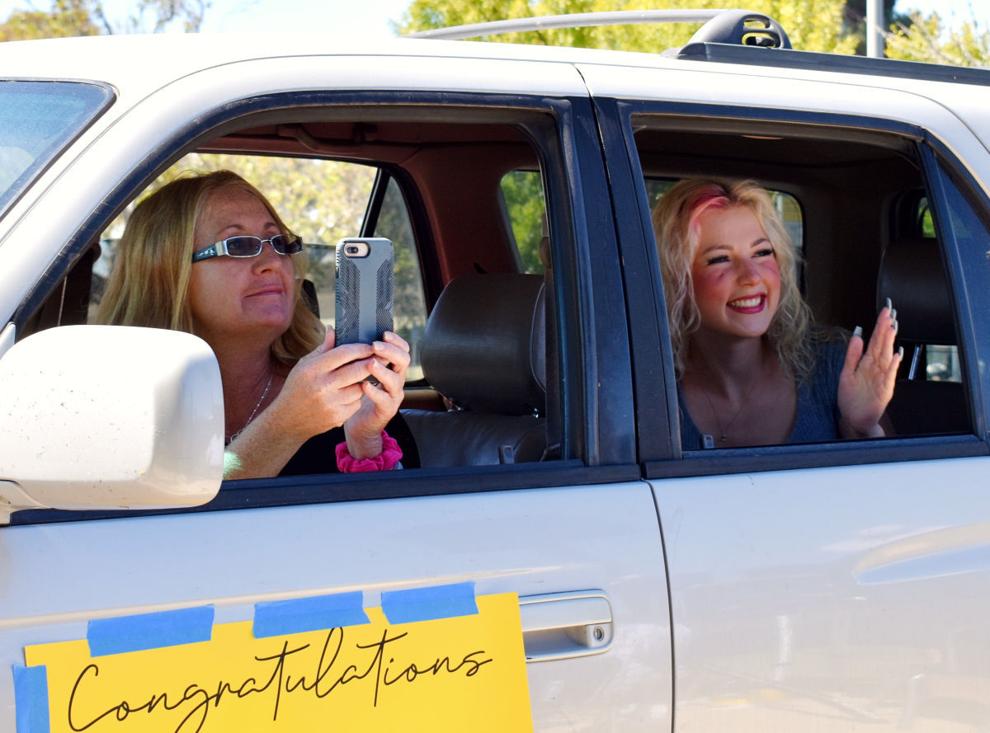 Raymond Pacheco gave his daughter Ari a huge hug after she crossed the stage, with other family members also crowding around to give their congratulations.
"It's amazing, I'm at a loss for words," Pacheco said of his daughter. "I know the hard work she put in to get here, and now she's going to continue on to Northridge. She amazes me every time." 
Liberal arts graduate Emily Piester said she was extremely grateful for the community at Hancock, adding that the drive-through event actually ended up being much more convenient for her family. 
"It was really nice because my dad is immunocompromised, so it's perfect, since he doesn't have to leave the car," Piester said. 
During their route, cars stopped for graduates to check in and receive Hancock posters for their car, Hancock face masks and special ribbons and medals for students in extended opportunity programs.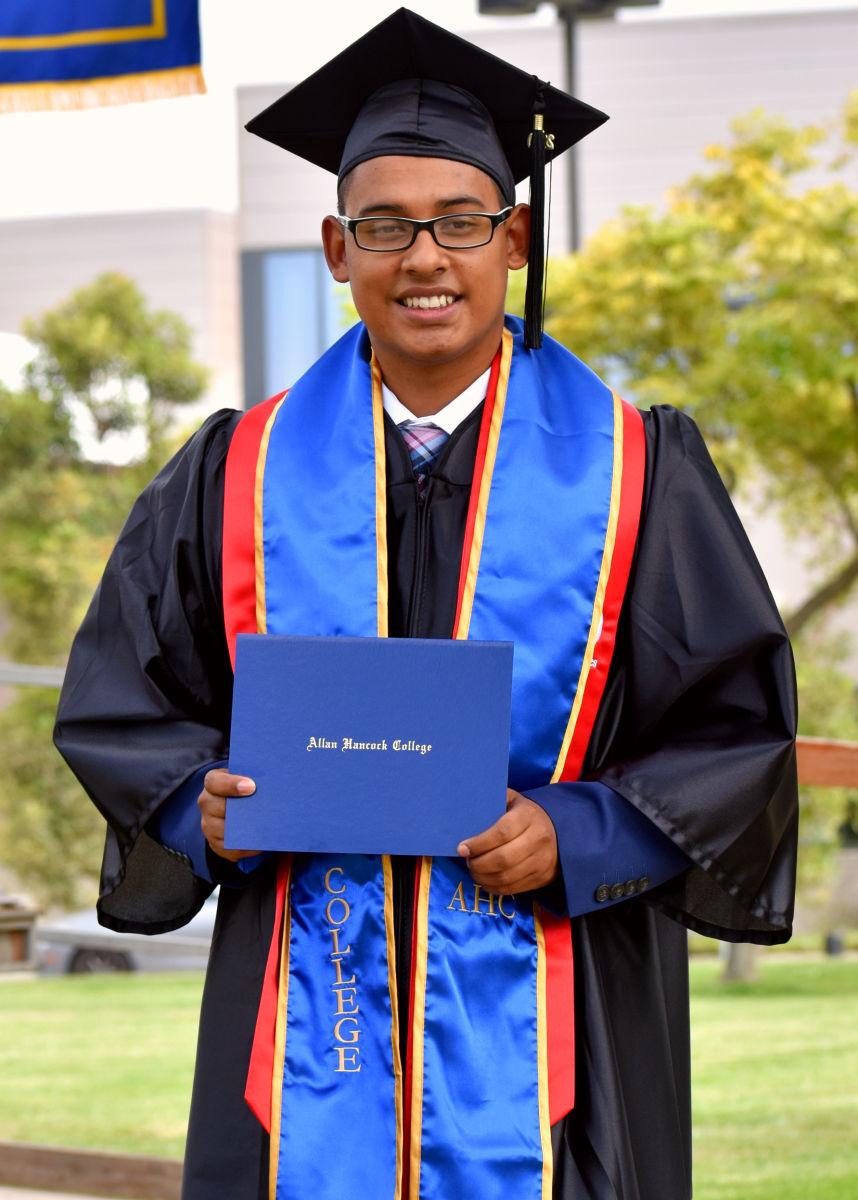 As graduates turned towards the stage, second-year Hancock student David Batista stood cheering in a group of students, congratulating their friends. 
Batista, a member of Hancock's student government, said he was glad that Hancock administrators listened to students' feedback and worked with them to hold the ceremony in person. 
"Students had their input, and I think Hancock listened to and accommodated their needs," he said. 
Nursing graduate Eliana Hernandez said she was grateful to see so many graduates, along with other students and staff, at the ceremony.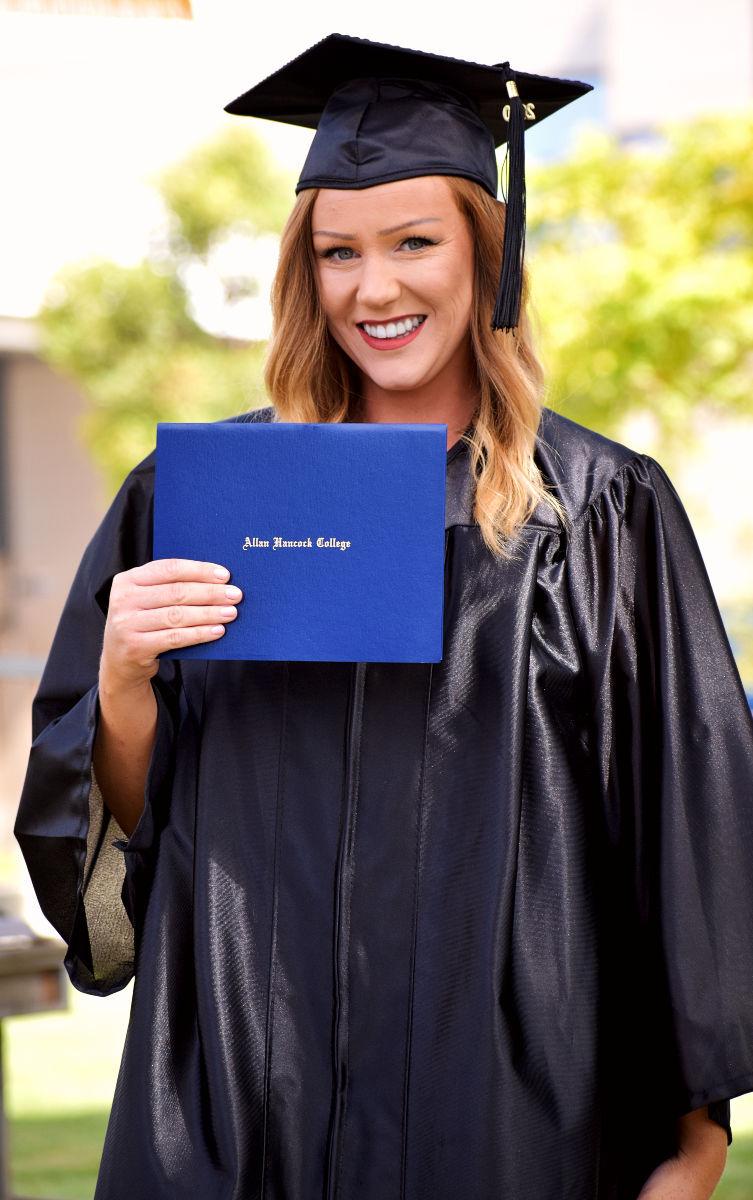 "There are a lot more people than I expected; since it's so early, I didn't expect that many people to come. It's nice having people supporting you," she said. 
Hancock also filmed a virtual ceremony prior to commencement, featuring remarks by student leaders and administrators including Walthers, Associate Superintendent Nohemy Ornelas, and members of the faculty senate and board of trustees. 
Associated Student Body Government President Tyler Little, who filmed his statements from his home in Ohio, congratulated his fellow graduates for making it through a time that no other class has before, finishing his comments with a celebratory jump into a lake. 
"Adding this global pandemic on top of everything we as students already have to accomplish ourselves makes it just that much harder, and makes it that much more impressive. So, you should be proud of what you've done, because no one else has done this," Little said. 
Photos: Allan Hancock College class of 2020 celebrated during drive-thru graduation ceremony
081220-smt-photo-AHC-GRADUATION-010
Updated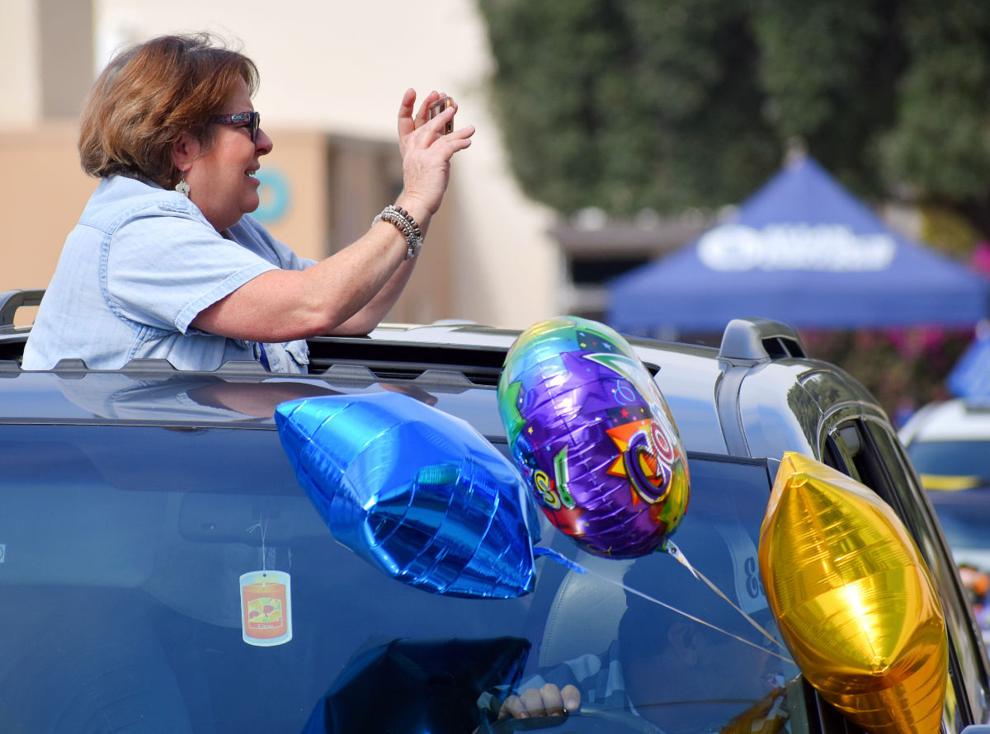 081220-smt-photo-AHC-GRADUATION-002
Updated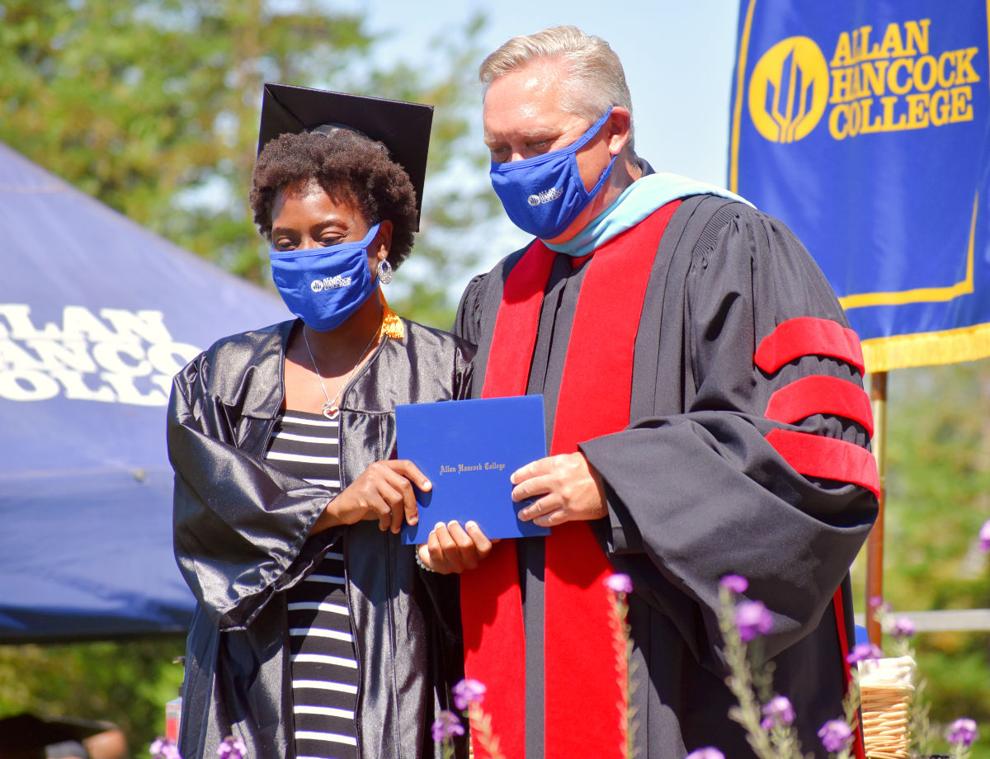 081220-smt-photo-AHC-GRADUATION-04
Updated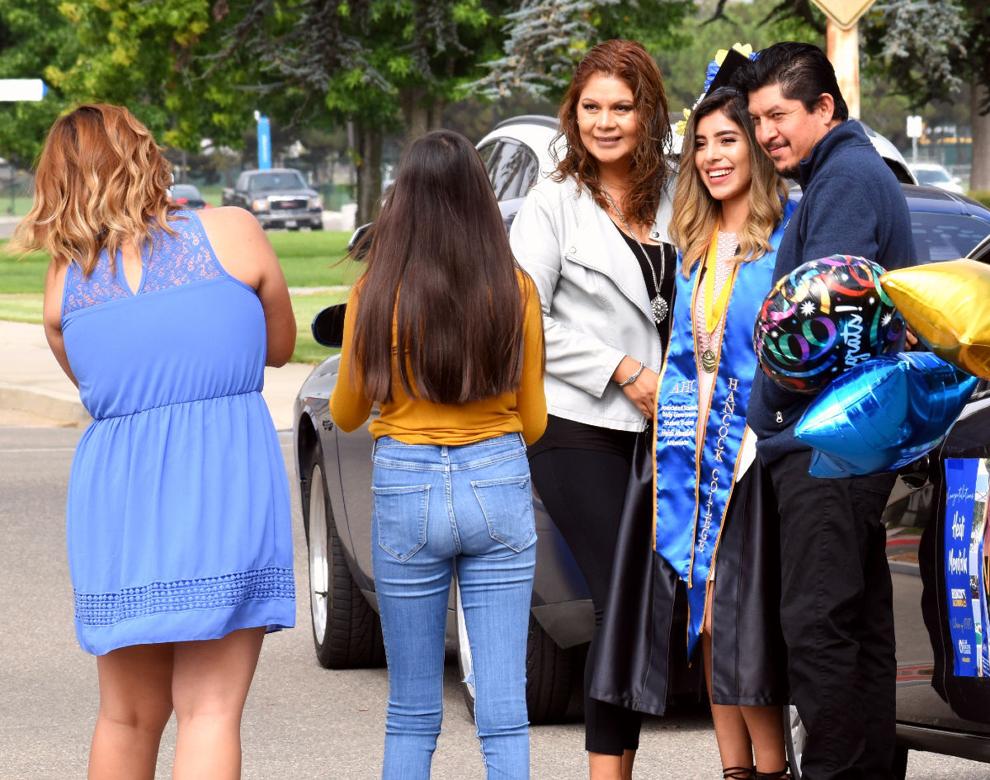 081220-smt-photo-AHC-GRADUATION-02
Updated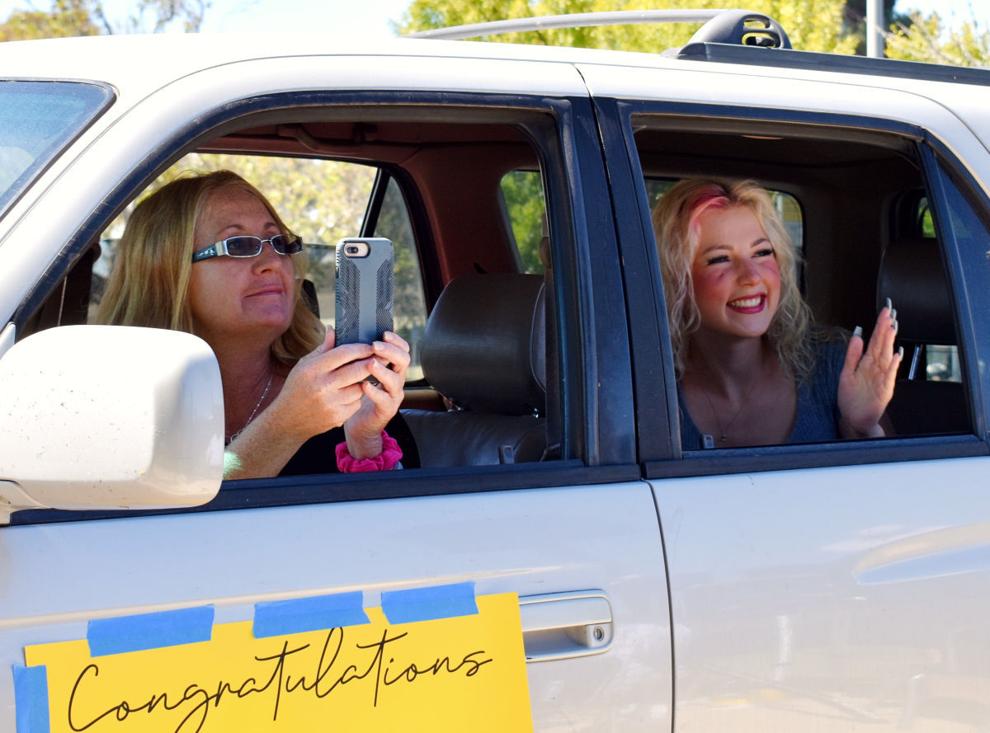 081220-smt-photo-AHC-GRADUATION-001
Updated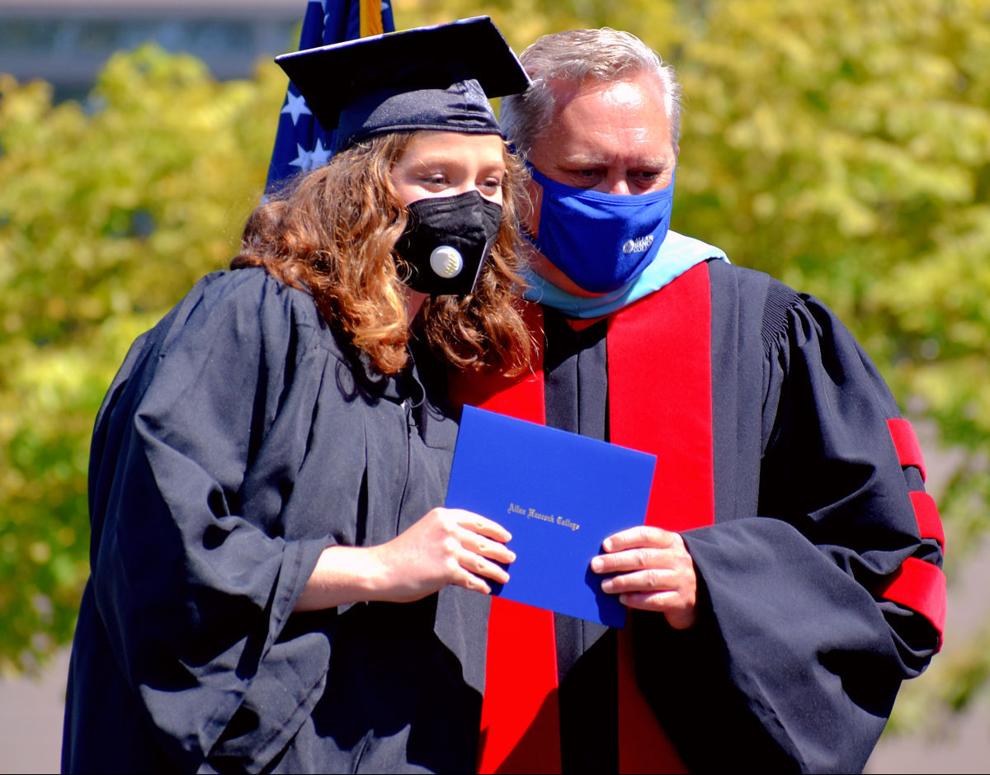 081220-smt-photo-AHC-GRADUATION-001
Updated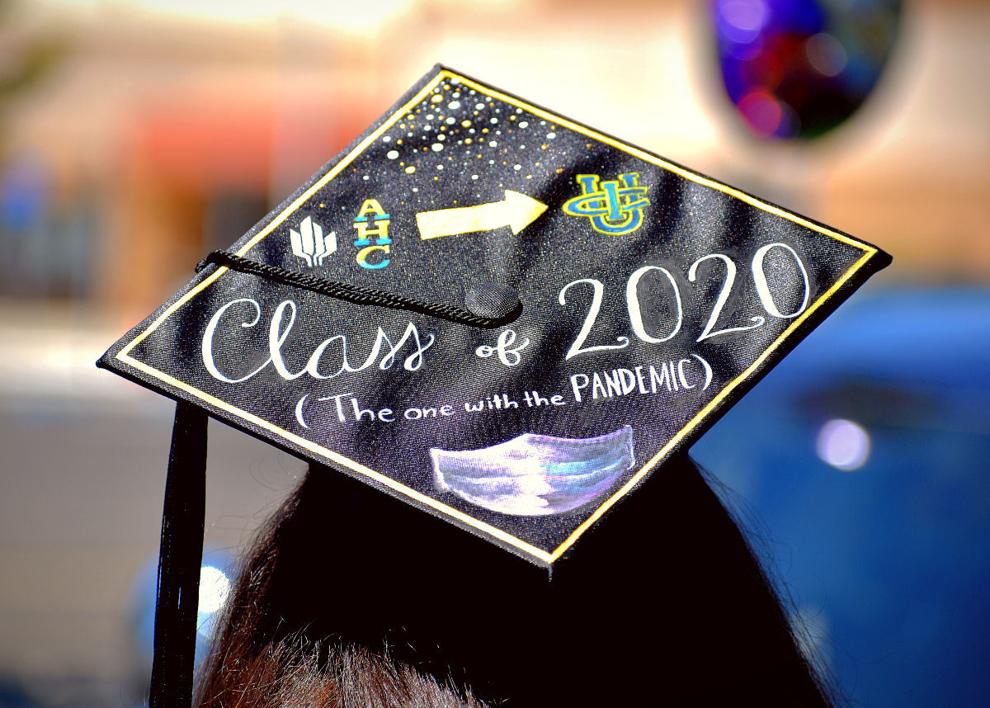 081220-smt-photo-AHC-GRADUATION-006
Updated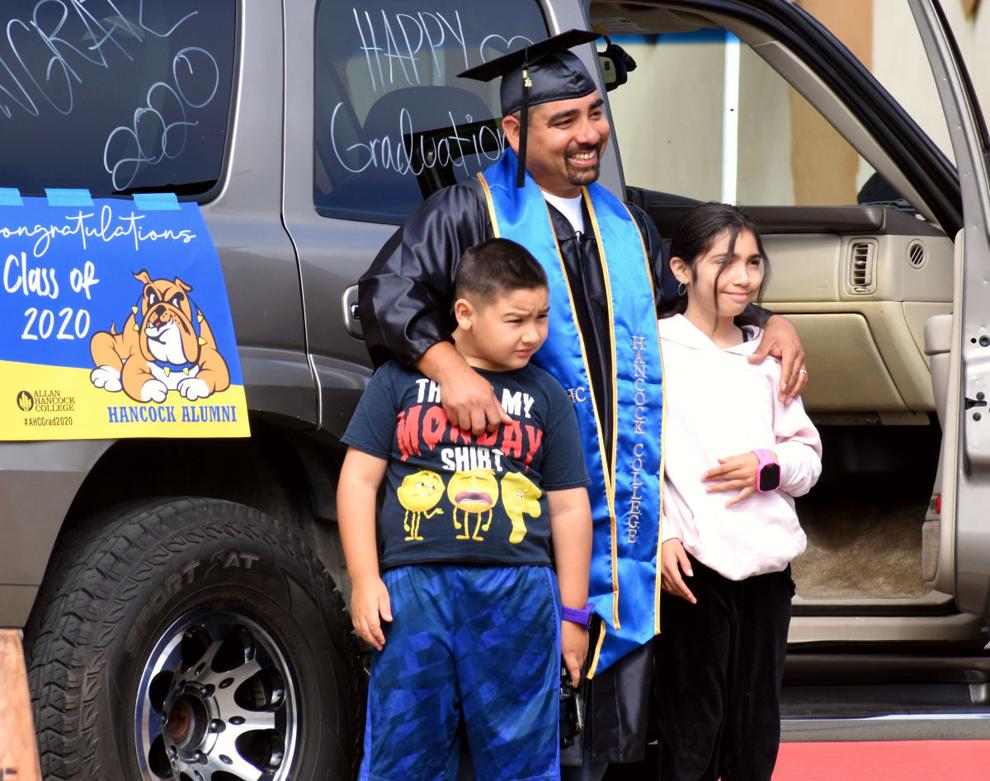 081220-smt-photo-AHC-GRADUATION-007
Updated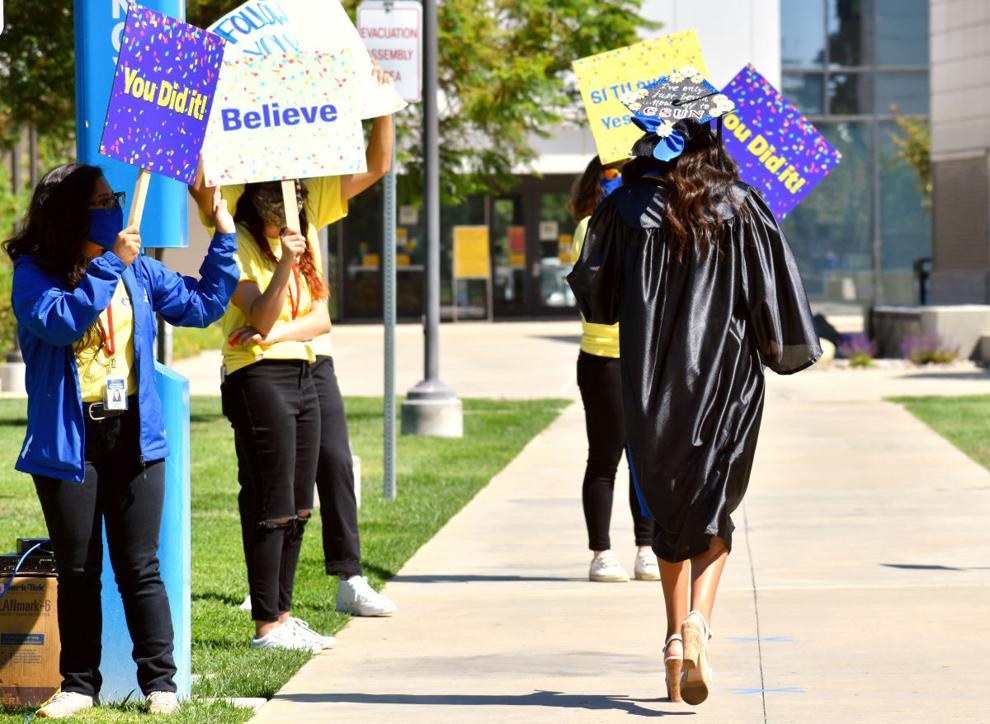 081220-smt-photo-AHC-GRADUATION-008
Updated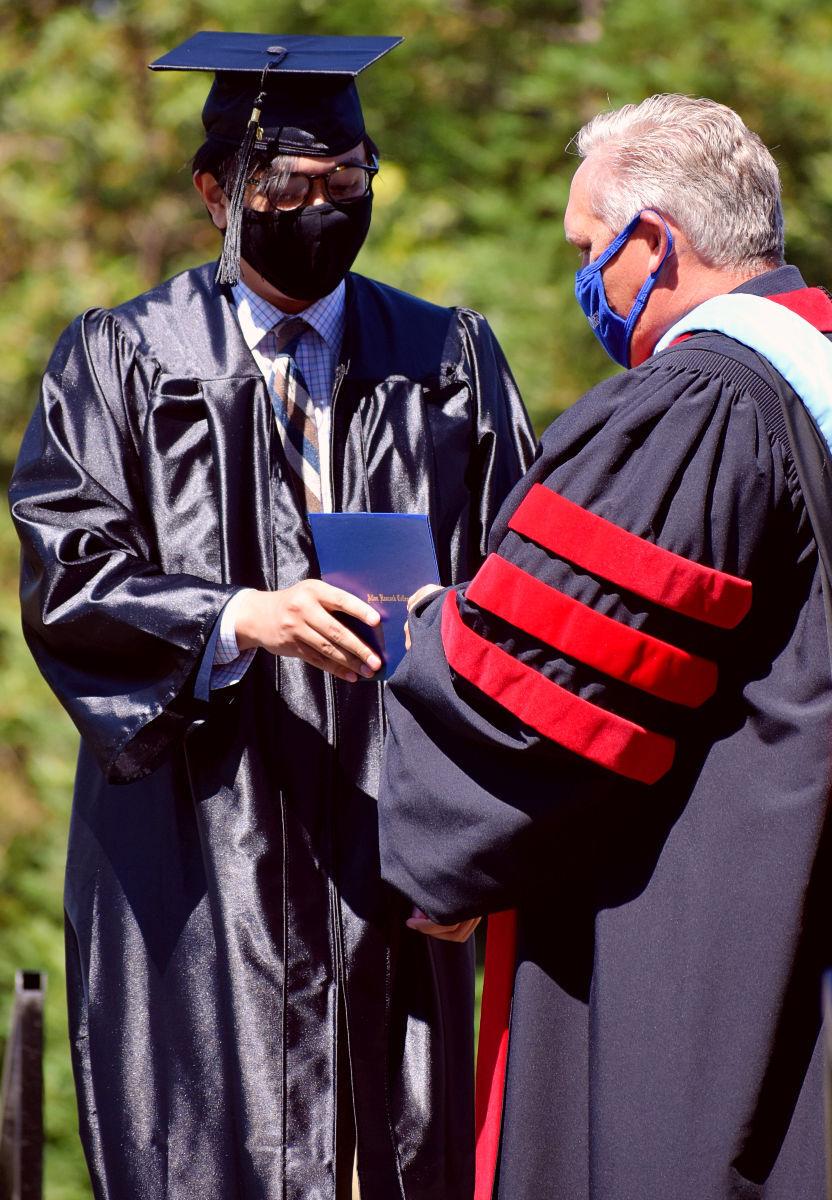 081220-smt-photo-AHC-GRADUATION-009
Updated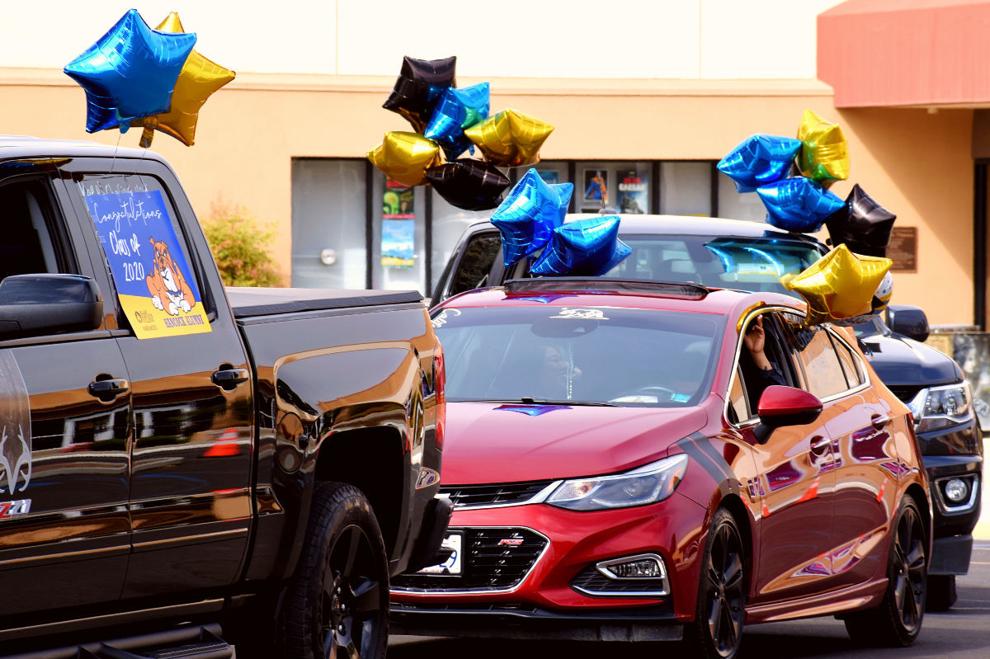 081220-smt-photo-AHC-GRADUATION-011
Updated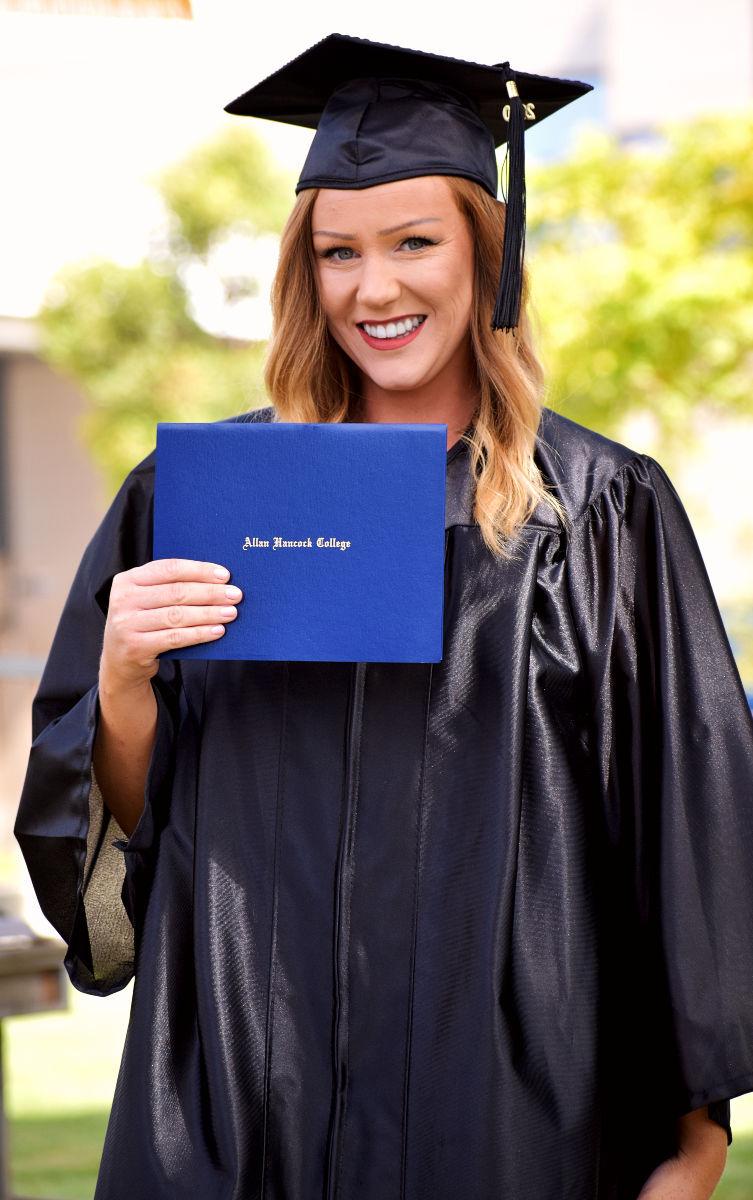 081220-smt-photo-AHC-GRADUATION-012
Updated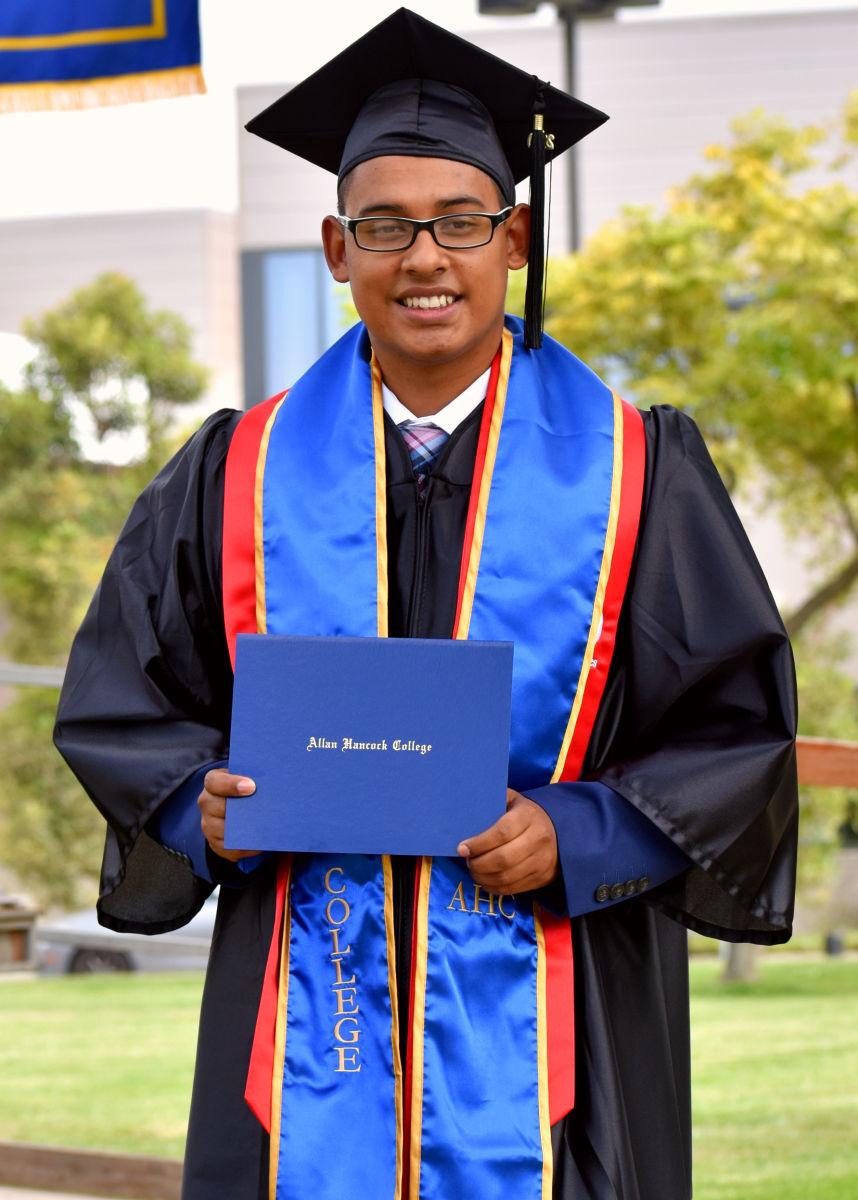 081220-smt-photo-AHC-GRADUATION-013
Updated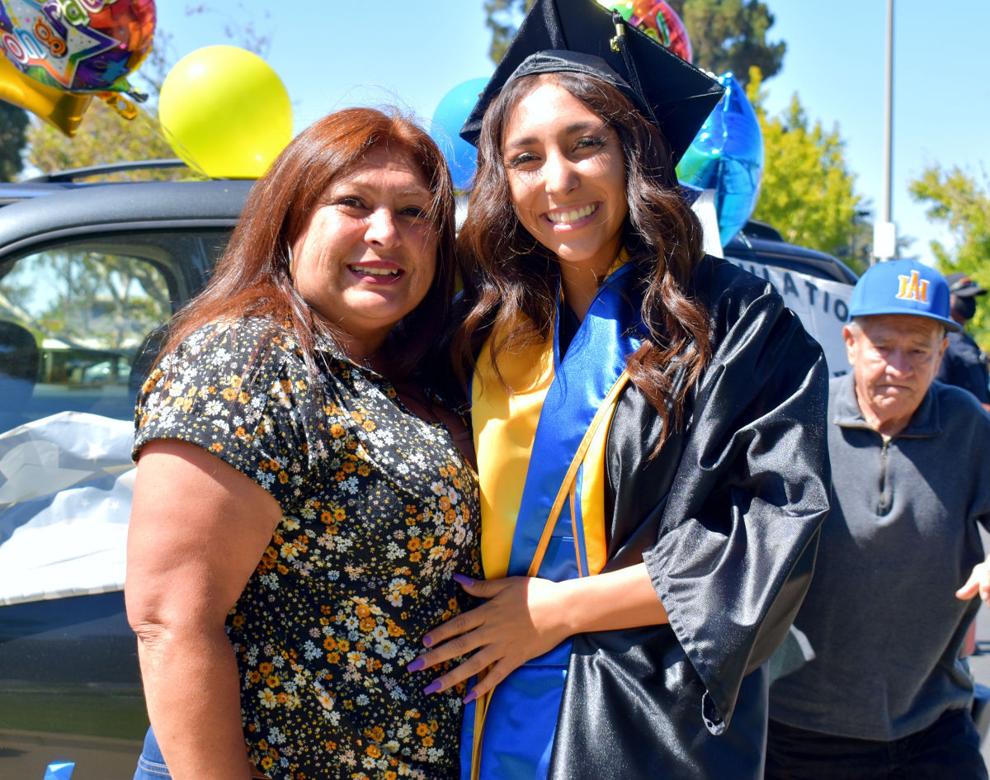 081220-smt-photo-AHC-GRADUATION-014
Updated