Unvaccinated individuals are still leading hospitalizations for COVID-19 in Santa Barbara County, with most of the admissions coming from the 50-to-64 age group, according to a report delivered last week to the Board of Supervisors.
Public Health Department Director Van Do-Reynoso said of the 112 patients admitted to hospitals for COVID-19 symptoms in August, 95 were unvaccinated compared to 10 who were vaccinated.
"So what this tells us is that the vaccines are effective in keeping people out of the hospital, keeping people free … of serious illness leading to hospitalization," Do-Reynoso told supervisors on Sept. 14.
Hospital admission numbers also showed the disease is striking younger unvaccinated people, who are generally in better health, and older vaccinated people, who are generally more at risk due to other health conditions.
Do-Reynoso said the median age of admissions for unvaccinated patients was 52½, while the median age for vaccinated individuals was 80.
She also provided data on vaccination rates by ZIP codes that showed her department's outreach efforts concentrated on areas with low rates have been producing results.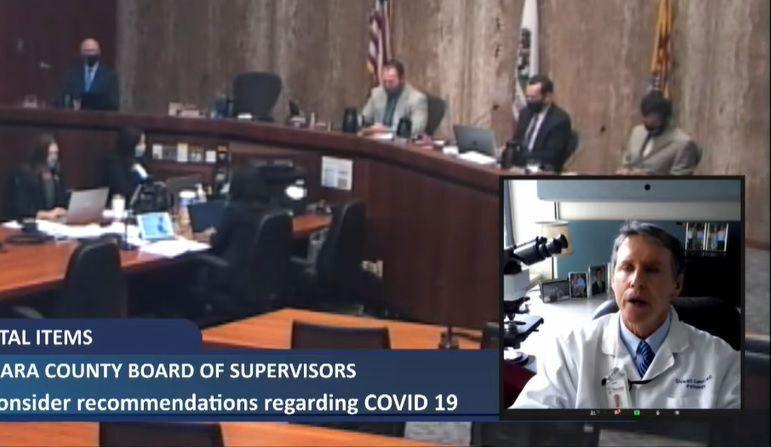 But while numbers for such things as new cases, active cases and hospitalizations are showing declines, Do-Reynoso said it's premature to think about lifting mask mandates.
She said the current new case rate of 17 per 100,000 population means COVID-19 is still widespread in the community, and public health officials may not consider lifting the mask mandate until the rate reaches somewhere around four cases per 100,000.
"So I think the takeaway is that while … COVID-19 is widespread in our community, we would be hesitant to lift such an order," Do-Reynoso said. "But we are keeping our eyes [on it] and considering when that metric would be, and it would be using the now-retired tier system where we are in the yellow."
But Board Chairman and 4th District Supervisor Bob Nelson said despite the narrative that unvaccinated people are driving the spread, County Public Health Officer Dr. Henning Ansorg said vaccinated people are transmitting the virus.
"Even when we're all vaccinated, COVID is with us. This has gone endemic, not pandemic, at this point," Nelson said, comparing it to influenza, not in severity but how it will exist as a public health issue in the future.
He said demonizing people who choose not to get vaccinated is not a good strategy, and making that choice is an individual decision between a person and that person's doctor and family.
"I don't see … this massive thing where the people who are unvaccinated are the ones who are all causing the spread," Nelson said. "I don't see it in the numbers. I've seen that they're the ones who take hospital beds, and potentially that's a public health crisis."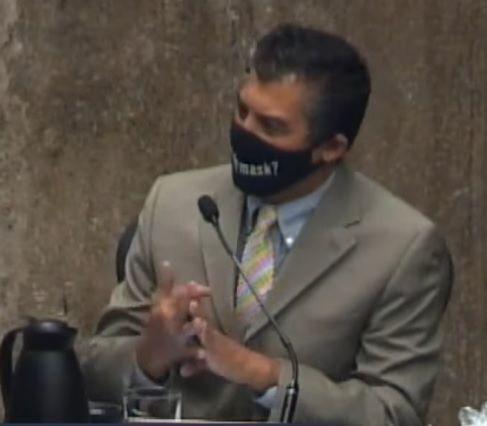 He said he would prefer to err on the side of giving the public a choice when it comes to vaccinations.
First District Supervisor Das Williams said he understood Nelson's sentiments, but he pointed out there is a big difference between 95 unvaccinated people and 10 vaccinated people being hospitalized.
"So if you want to reduce your chances of ending up in the hospital by 90%, getting vaccinated is a good idea," he said.
Supervisors also got answers to questions about testing raised by public speakers at previous meetings, although the technical complexity prompted one supervisor to ask pathologist, microbiologist and lab director Dr. Stewart W. Comer for a summary of takeaways.
"I think that the key message is one of PCR technology is not perfect but it is absolutely the commercial gold standard that's available, and it's the most commonly utilized testing methodology for all upper respiratory viruses, including the original SARS-CoV-1, Ebola, etc.," Comer said.
"The second item is … the indeterminate rate, as it applies to Santa Barbara County, is exceedingly low," he said, referring to inaccurate test results. "It is not high. So that, I think, is extremely important to recognize."
He said the third point is the PCR test works for both symptomatic and asymptomatic individuals, adding that SARS-CoV-2 is unique in that people can be symptomatic with either high or low viral loads and those with the disease can test negative one day and positive the next.