The Santa Maria City Council on Tuesday approved the 2020-22 budget, with adjustments to provide further funding to the library, Paul Nelson Aquatic Center and Mayor's Task Force on Youth Safety, while protesters rallied outside City Hall. 
The 364-page budget, shaped by severe revenue losses due to the COVID-19 pandemic, had proposed furloughing employees and maintaining closures at the city library branches through September and at the pool through January, in order to save money in other departments. 
The budget also called for cuts totaling approximately $40,000 to the Mayor's Task Force on Youth Safety, which provides diversion programs to youth in the city.
Demonstrators, the majority protesting the closure of the pool and others calling for law enforcement defunding, gathered outside City Hall with signs but were not allowed inside as chambers are closed to the public due to the COVID-19 pandemic.
After four hours of discussion, the council approved the budget in a 4-1 vote, with Councilwoman Gloria Soto dissenting, after receiving dozens of written and call-in comments criticizing the budget, mainly regarding the pool and library closures. 
In their decision, council members directed city staff to find ways to pull budget funding from capital projects, with the reasoning that those projects can be delayed in order to move up the reopening dates for the pool and library and provide further funding to the Mayor's Task Force on Youth Safety. 
According to city spokesman Mark van de Kamp, a total of $558,000 will be redirected from various capital projects to these sources, preventing further furloughs of library staff and pool lifeguards. 
Council discussion
Council members went in circles discussing the logistics of reopening the library and Paul Nelson pool, which was closed in December for renovations and originally scheduled to open by the summer.
Facing $1.3 million in budget cuts which could result in incomplete response units and violations of grant requirements, according to officials, the Santa Maria Firefighters Union Local 2020 and the Santa Maria Fire Department are calling on the City Council to make changes. 
Soto stated that moving funds away from the library and the mayor's task force would be detrimental to youth in the community. 
"What we're seeing as we hear demonstrators outside, is that we are defunding our human infrastructure. Part of that means investing in our young people. It's mind-boggling to me that as we're trying to balance the budget, we're taking a large portion from library and Recreation and Parks," Soto said. 
Under the current Santa Barbara County public health order, outdoor pools are permitted to reopen with services limited mostly to lap swimmers and widespread recreational swimming not permitted at this time. 
While libraries are still not permitted to reopen fully to the public, some in Santa Barbara County have begun to offer curbside pickup and other in-person services.
The Santa Maria system, however, which has branches in Orcutt, Cuyama, Guadalupe and Los Alamos, is still only offering online services, shouldered by a reduced staff of two part-time and five full-time employees. 
With added uncertainty about when schools may reopen, Soto said the library is an important resource to make available for the community. 
"We know that our library works hand in hand often with our students. This is a place our students come to study, do homework, use computers, apply for jobs and careers," Soto said. 
Councilwoman Etta Waterfield asked if money from the city's emergency reserves could be used to open both the pool and the library once the Santa Barbara County Public Health Department relaxes restrictions, rather than waiting until December.
"I would like to see the kids who were locked up for so long see their summer enjoy the swimming pool," she said. 
While other council members agreed that money could be moved from other funding sources, Councilman Mike Cordero expressed concern about using more of the reserve money set aside by past councils.
Facing a $4.36 million budget gap due to the coronavirus pandemic, Santa Maria city officials are proposing budget cuts that include keeping t…
"Anytime we use one-time money for ongoing expenses, it's a huge risk," Cordero said. 
Another point of discussion was the impact of budget cuts to the Fire Department, which would lead to cutting two firefighter positions in fiscal year 2021-22 and leaving at least one of the department's six response units understaffed. 
Ultimately, a majority of the council elected not to reconsider funding for the Fire Department, with Mayor Alice Patino saying their budget allocations could be re-evaluated closer to the second fiscal year. 
"All the departments are hurting ... There are no good decisions here. We need to suck it up and figure out how to do this," Patino said. 
Soto pushed for the council to wait to approve the budget until after seeing recommendations from the City Manager's Office, but her motion was overruled by fellow council members, along with suggestions to hold a community workshop to allow for more community input. 
Next steps
City Manager Jason Stilwell said although neither the library or the pool would be able to reopen in the next two weeks, city staff would look into ways to reopen the facilities sooner than January. 
While the $217 million budget for 2020-21 avoids any employee layoffs, a hiring freeze will remain in place for the foreseeable future, with vacant positions planned to be unfunded.
Stilwell also said city staff will examine the financial situation in the city closely, with the possibility of making budget adjustments in the next three to six months if needed.
"What we're saying is, we'll have more than just little tweaks and we'll have them more often. Of course, if things change for the worst, we'll come back quickly," Stilwell said. 
At the meeting, Soto also presented data from her own survey of 1,700 residents about their priorities. When asked to rank quality of life services they rely on most, 70% said community centers, 46% said youth services and 65% said firefighters and EMTs. 
061620 SM demonstrations 01.jpg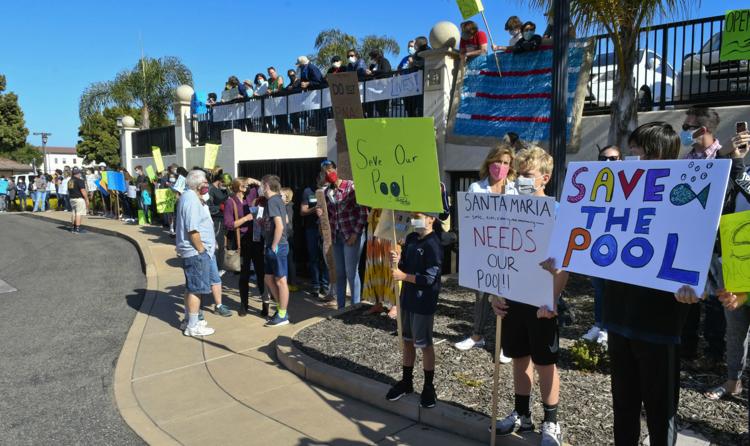 061620 SM demonstrations 04.jpg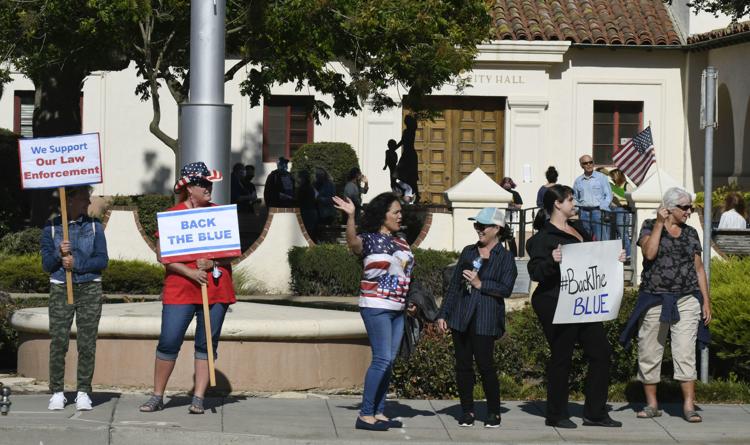 061620 SM demonstrations 03.jpg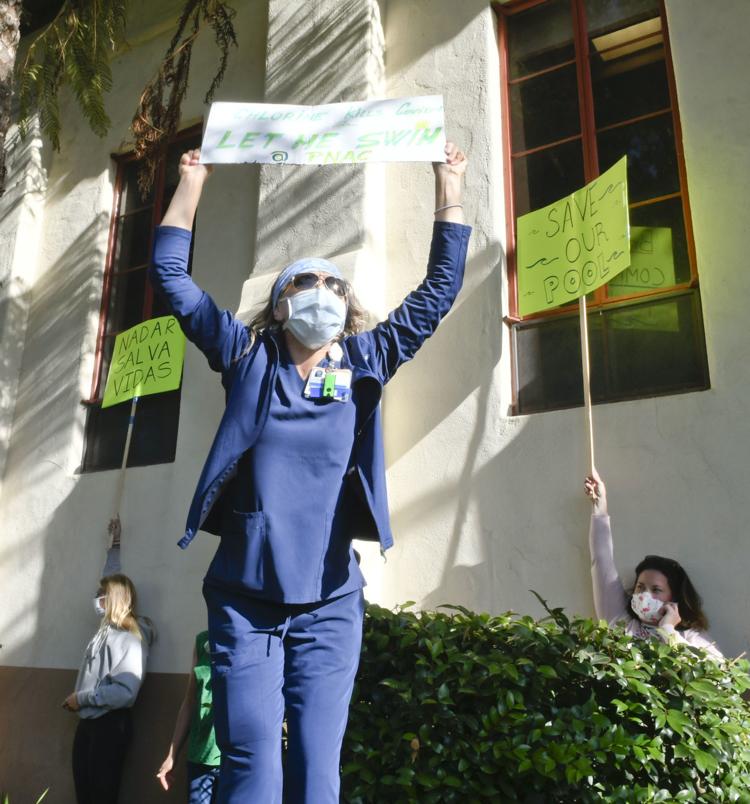 061620 SM demonstrations 02.jpg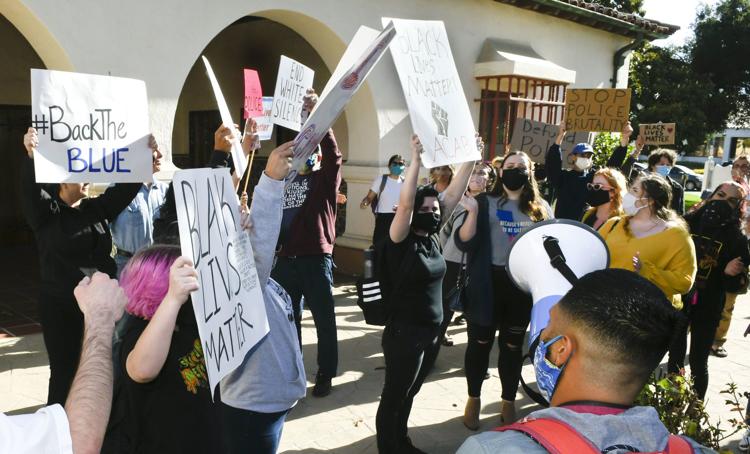 061620 SM demonstrations 08.jpg
061620 SM demonstrations 09.jpg
061620 SM demonstrations 10.jpg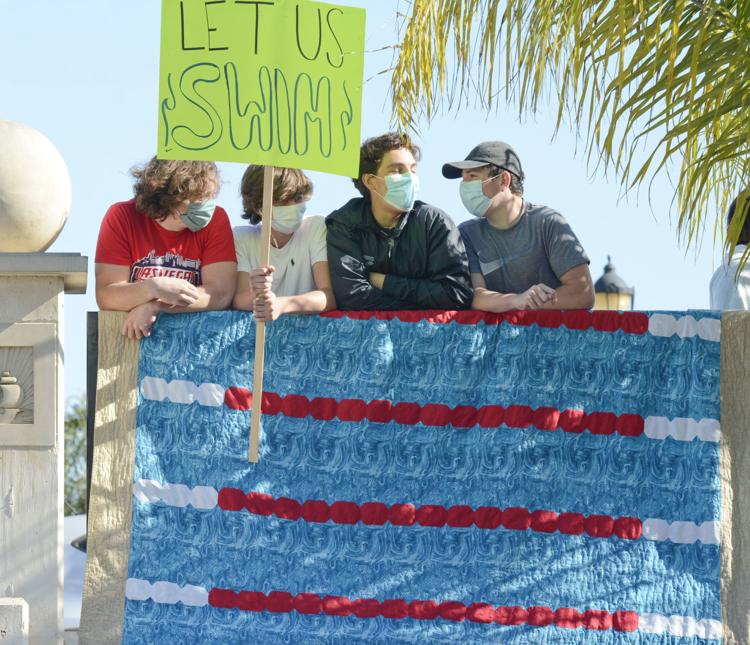 061620 SM demonstrations 11.jpg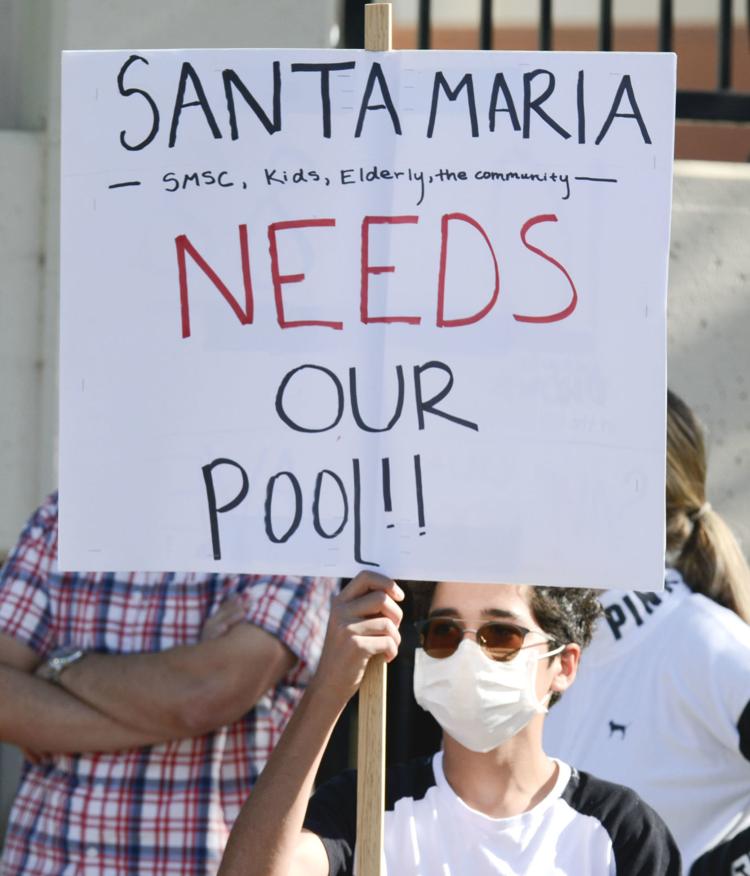 061620 SM demonstrations 12.jpg
061620 SM demonstrations 13.jpg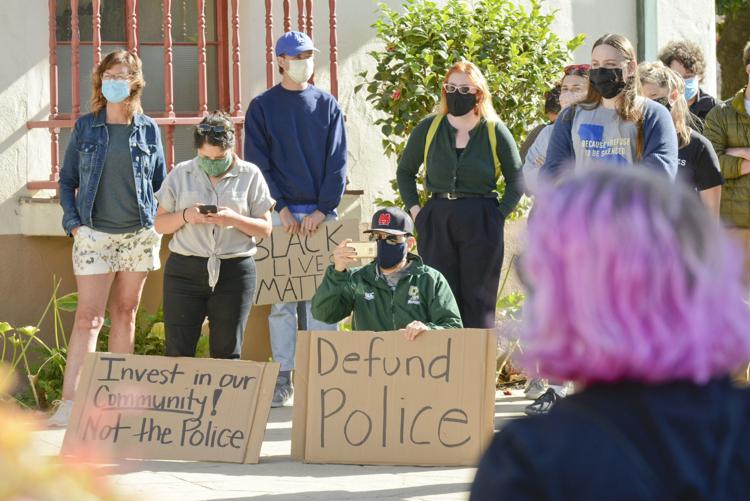 061620 SM demonstrations 14.jpg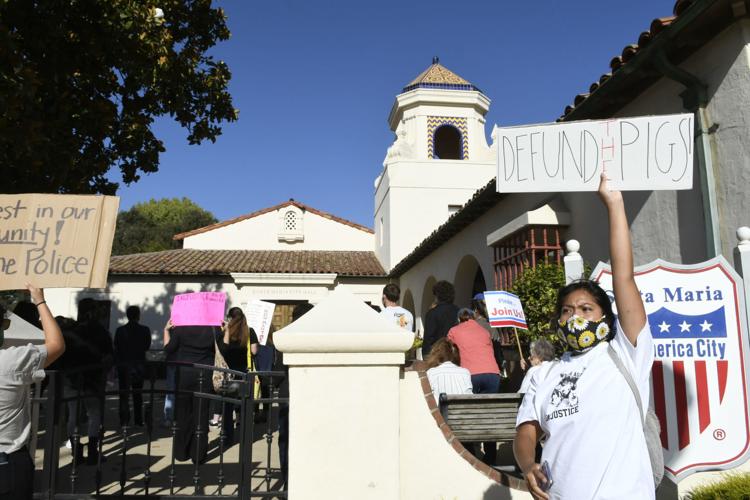 061620 SM demonstrations 15.jpg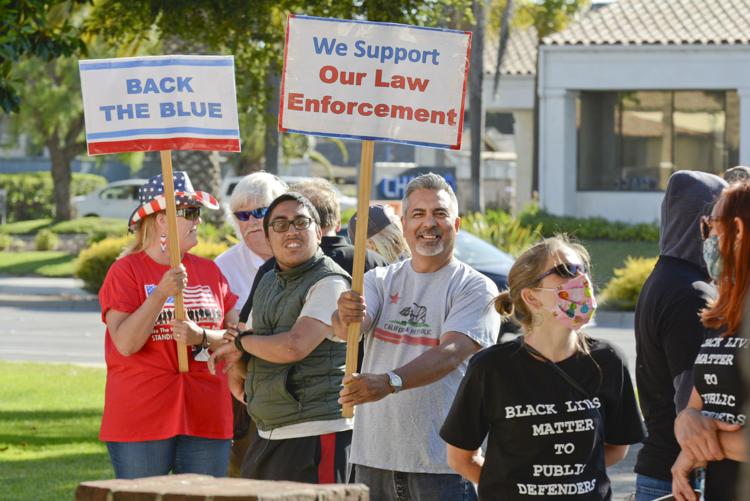 061620 SM demonstrations 16.jpg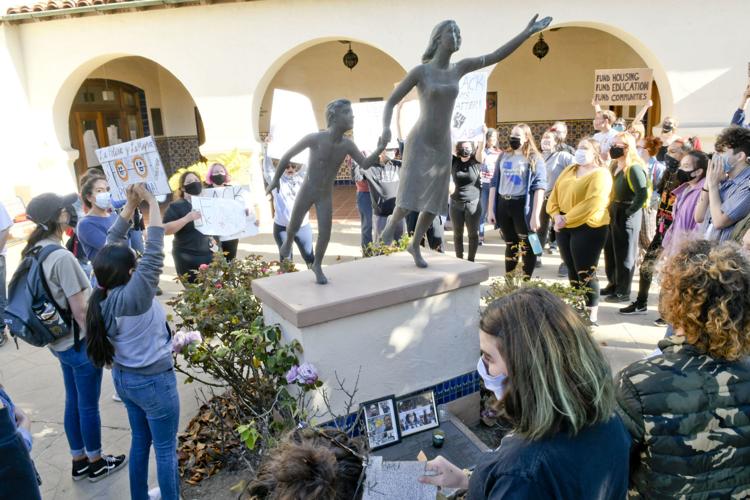 061620 SM demonstrations 17.jpg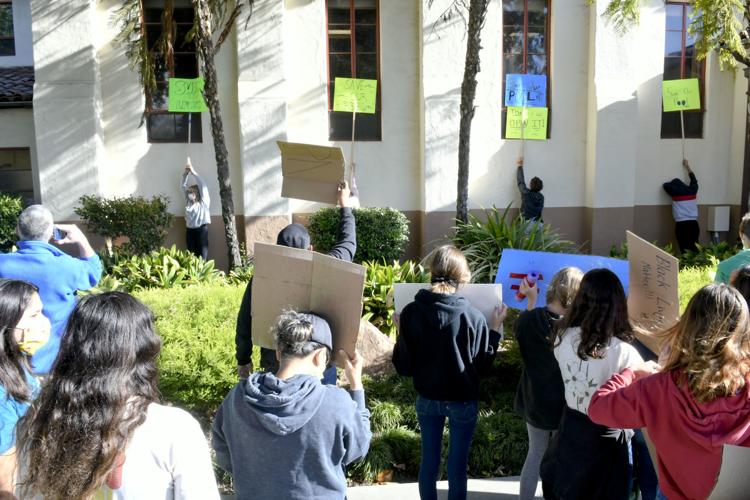 061620 SM demonstrations 05.jpg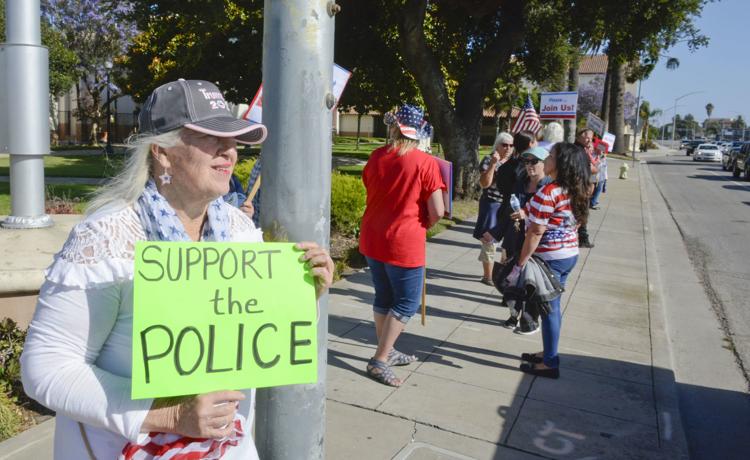 061620 SM demonstrations 06.jpg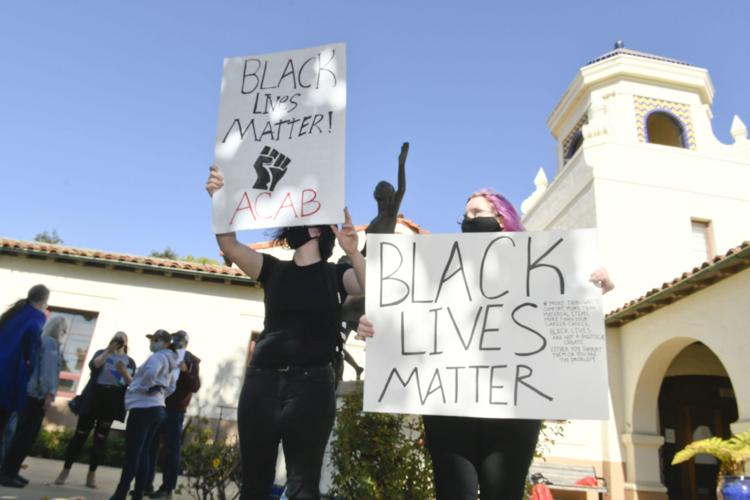 061620 SM demonstrations 07.jpg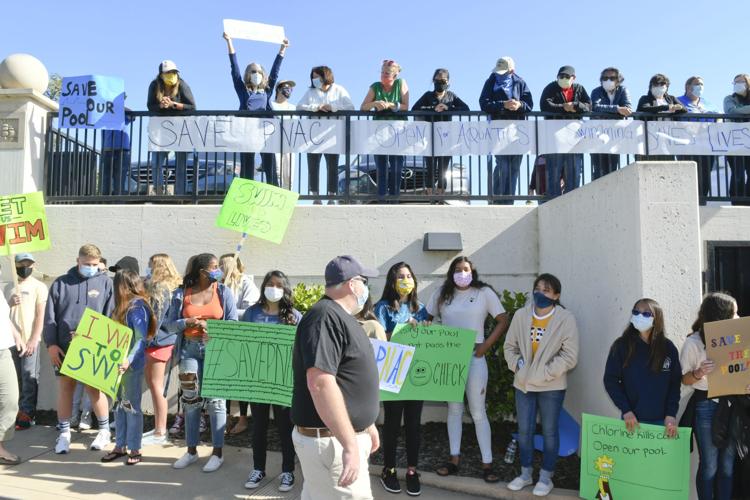 Laura Place covers city government for the Santa Maria Times.
Get Government & Politics updates in your inbox!
Stay up-to-date on the latest in local and national government and political topics with our newsletter.