The pronouncements about Santa Maria were delivered by Mayor Alice Patino and City Manager Jason Stilwell during the 2019 State of the City address in October.
Held at the Radisson hotel, the annual event is sponsored by the Santa Maria Valley Chamber of Commerce.
"Now Santa Maria continues to have steady progress to retain businesses," Patino said. "This is really important because if we don't have the businesses, we don't have sales tax and we cannot provide services in the city of Santa Maria."
Challenges in the near future, the mayor said, include high housing prices, ensuring an accurate count during the 2020 census and the city's rising costs to provide promised pensions.
Economic development
New business development, particularly at Enos Ranch, has contributed to about 1,000 new jobs in the past five years, Patino said.
"It's a regional shopping destination bringing sales tax from out of town," she said. "I was in Costco one day and the mayor of Solvang was in there saying, 'I'm not going to Goleta anymore, I'm going to shop here.'
Upcoming development within Enos Ranch includes several car dealerships, a 318-unit apartment complex for the Towbes Group, a park and community center and an elementary school.
"It wasn't too long ago that the Towbes Group opened their apartments on (Blosser Road)," she said. "We hadn't had market-rate apartments in this community for 25 years, and now we're seeing more and more apartments."
CoastHills Credit Union's new corporate headquarters at Enos Ranch is nearing completion, which will result in jobs being transferred to Santa Maria.
"They already are moving people here from Vandenberg Village and hope to have back-office employees relocated by the end of the year," she said.
The second floor of the new CoastHills headquarters also will be home to A.T. Still University's physician assistant program, which will welcome its first class of students next summer.
"We applaud A.T. Still University for choosing Santa Maria," she said. "I can remember having a meeting with them way back when with the whole council. We kept thinking, 'I hope they come to Santa Maria.'"
Elsewhere in the city, Hobby Lobby, Krispy Kreme, a four-story Hampton Inn and a mixed-use project at the corner of Skyway Drive and the Orcutt Expressway are at different stages of development.
"At the Crossroads center we have Krispy Kreme — a lack of fattening donuts in our community," Patino joked. "They're supposed to open in the middle of November."
Nearly 1,500 building permits valued at $70 million have been issued in the past year, she said.
Stilwell also touted the active job market in Santa Maria, noting unemployment had reached 3.8% in September. Two years ago, the rate stood at 5.1%.
Measure U and future city projects
During her remarks, Patino thanked city residents who voted for an extension and rate increase for the Measure U sale tax last November.
"I told people, 'You may not want to vote for anything on the ballot that says 'increase your taxes,'" she said. "Don't do it at the state level, but certainly do it for Santa Maria. We know where the money is going, and the five (council members) know how to spend it well."
Last November, city voters approved the extension and rate increase of Measure U with 74% of the vote. The measure went into effect April 1 when the city's tax rate rose from 8% to 8.75%.
The event at the basis of the lawsuit dates back to December 2012 when a 19-year-old took his belt, looped it around the cell bars and attempted to hang himself in a temporary holding cell. Nearly 27 minutes passed before he was discovered by police.
"The one-cent general-purpose sales tax increases and maintains funding for public safety, services for youth and improves our quality of life in Santa Maria," she said.
Using Measure U funds, the City Council this year signed off on hiring for 57 new positions. Of those, 15 will be in the Police Department, 13 in the Fire Department, four in the Recreation and Parks Department and four for the Santa Maria Public Library.
"This is unprecedented here in Santa Maria," she said. "This is the equivalent of hiring a decade's worth of new positions all in one year. We could not do that without people in Santa Maria voting for and supporting Measure U."
The new library positions will allow the library to open on Sundays starting in January.
Plans also exist for building the city's new landfill and a police shooting range at Los Flores Ranch, just south of Santa Maria city limits, Patino said.
The mayor also noted the city is pursuing a slew of energy-efficiency projects, including installing new lighting at city parks, replacing aging HVAC units and building an array of solar panels in the eastern part of the city.
The total cost of the projects is estimated at $30 million. The projects will be developed with borrowed funds, with the savings and increased revenues covering the repayment cost.
Challenges ahead
One of the immediate challenges facing city officials is devising a plan to ensure an accurate count in the 2020 census.
The Santa Maria Police Department is in the process of reviewing a cellphone video that recorded the violent arrest of a man following a brief…
The count, performed once every 10 years, will inform how much the city receives in federal funds for essential services like schools and transportation.
"Here, in Santa Maria, we do have clusters of communities that are hard to count, especially children under 5," Patino said. "Each undercounted person means $2,000 in funding lost per year.
"If 1,000 kids are not counted in Santa Maria — and that could very well happen — over 10 years that will be a loss of $20 million to the community."
Patino said the city has six especially hard-to-count census tracts but noted city officials are developing a strategy to ensure all those residents are counted. 
During her remarks, Patino expressed frustration with state lawmakers and officials, who she said are stripping local governments of their authority.
As an example, Patino pointed to a state law recently signed by Gov. Gavin Newsom that will supersede a city ordinance requiring homeowners wishing to build accessory dwelling units or stand-alone living spaces to live on-site alongside their tenants. 
"We thought that protects the integrity of the neighborhood," she said. "However, our state, in its great wisdom again, said that doesn't have to happen. Little by little, Sacramento keeps taking away the power from local governments."
Patino also faulted Sacramento for the state's high housing prices, saying strict environmental regulations on development have contributed to the rise in prices.
Stilwell said the city will face ongoing issues to maintain a balanced budget, primarily due to mounting pension costs.
The city's pensions costs for the 2019-20 fiscal year rose to $17.6 million — a $4.4 million increase from the previous year.
City officials expect annual pension costs to continue to rise for the next five years at least.
102219 State of SM 04.jpg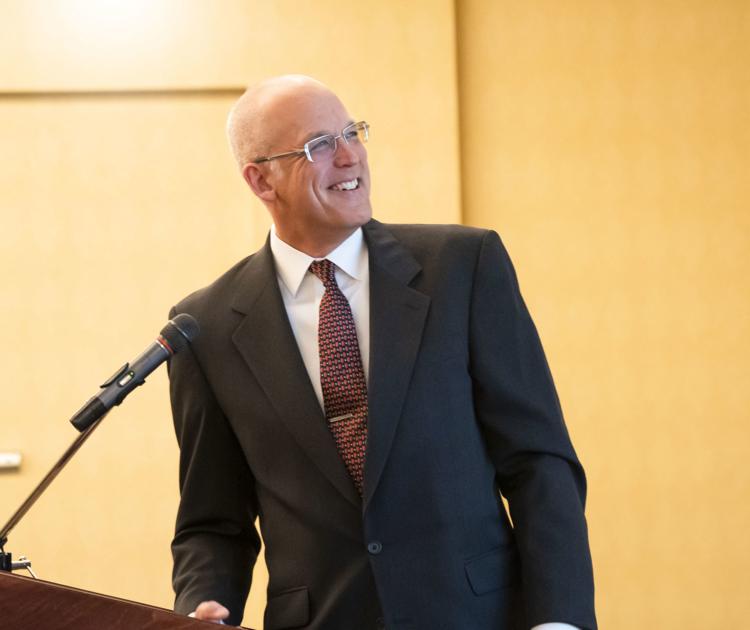 102219 State of SM 01.jpg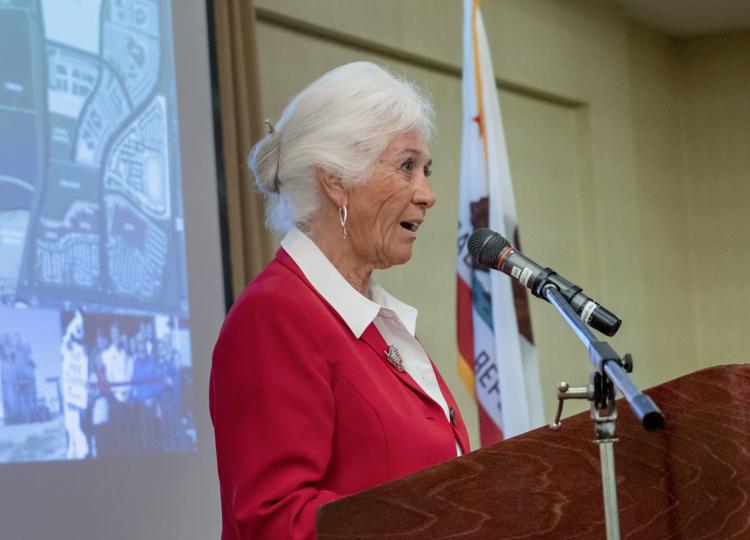 102219 State of SM 02.jpg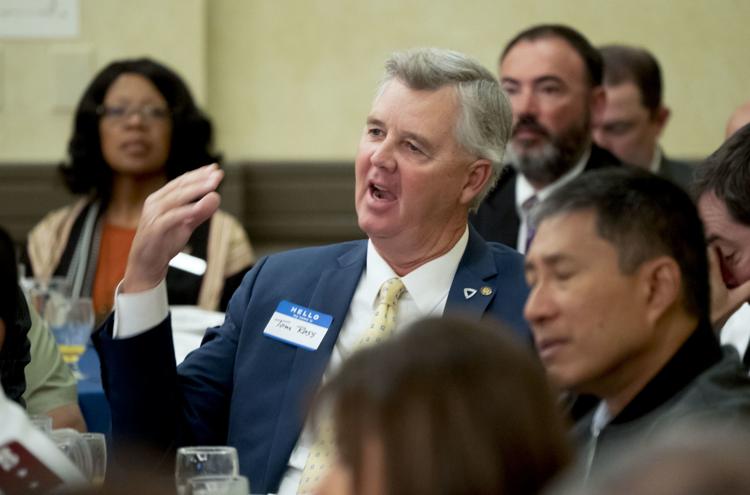 102219 State of SM 03.jpg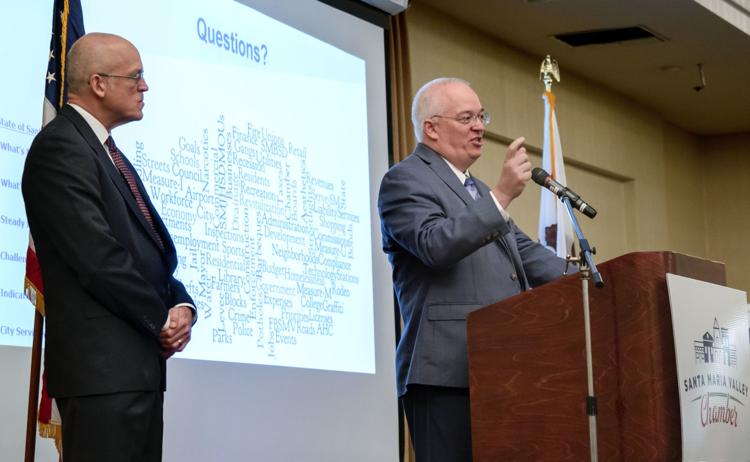 102219 State of SM 05.jpg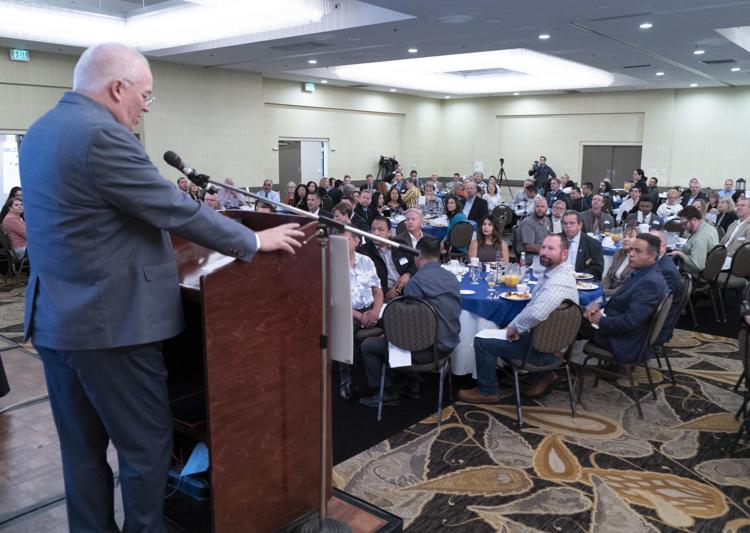 102219 State of SM 06.jpg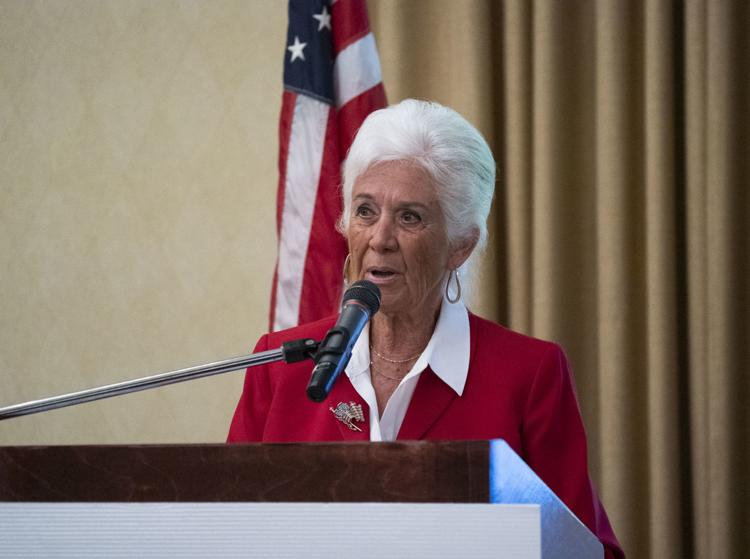 102219 State of SM 07.jpg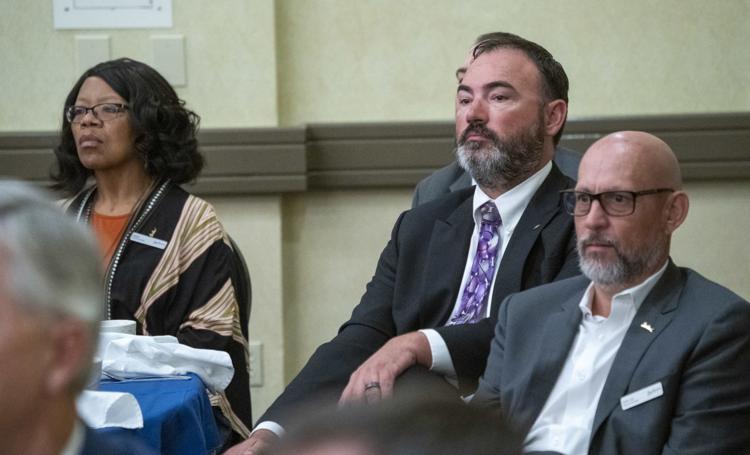 102219 State of SM 08.jpg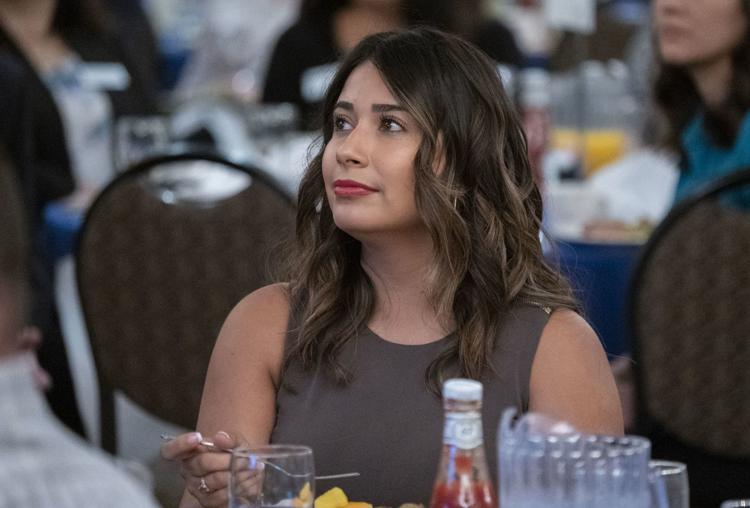 102219 State of SM 09.jpg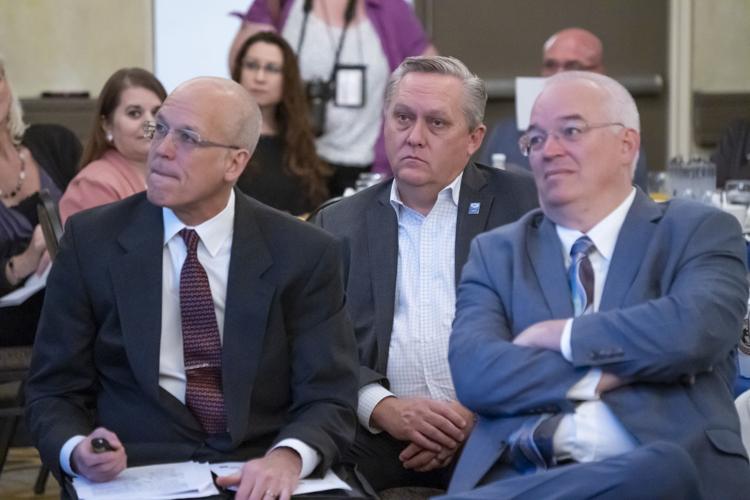 102219 State of SM 10.jpg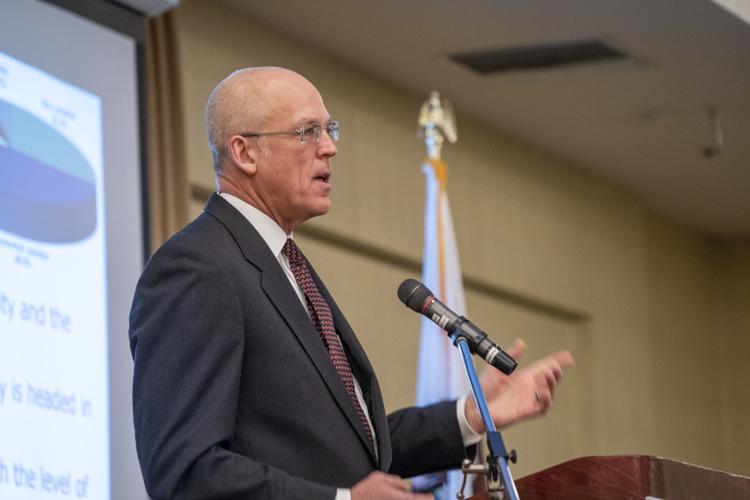 102219 State of SM 11.jpg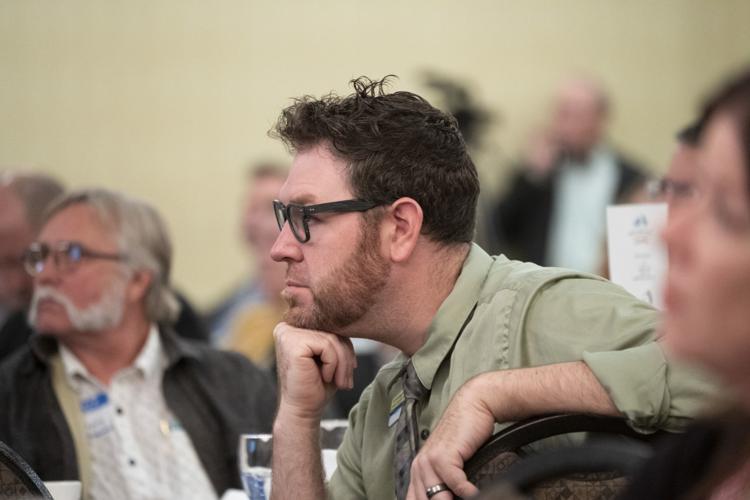 102219 State of SM 12.jpg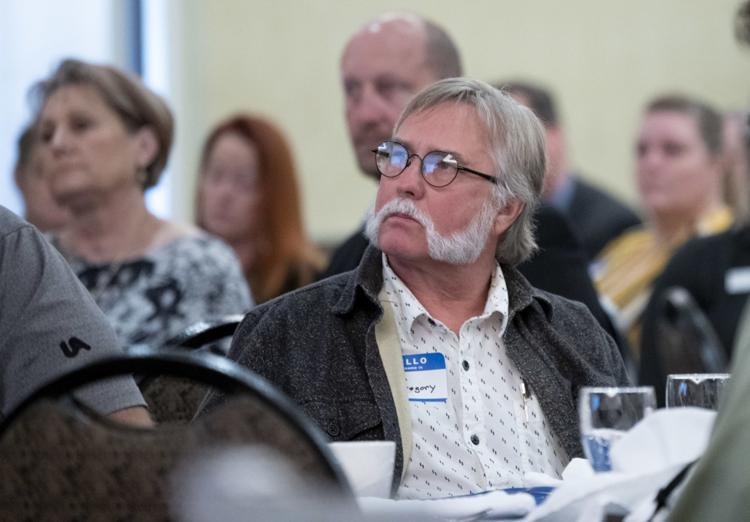 102219 State of SM 13.jpg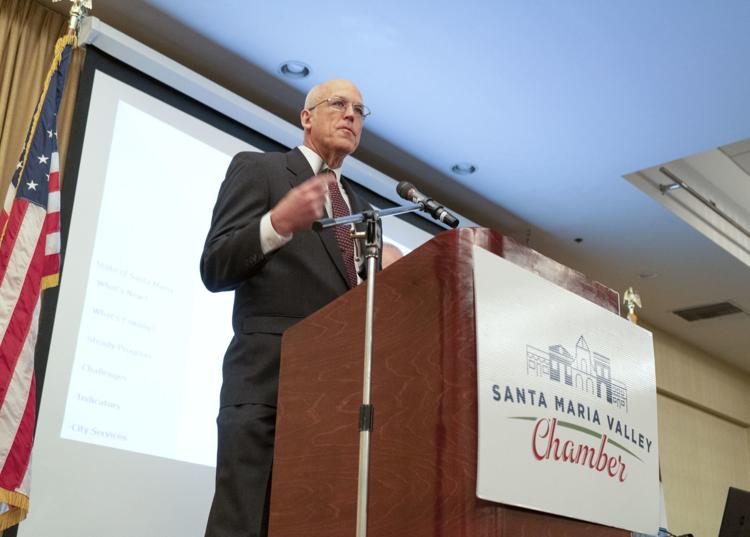 Razi Syed covers Santa Maria City Government for Lee Central Coast Newspapers.  Follow him on Twitter @razisyed
Get Government & Politics updates in your inbox!
Stay up-to-date on the latest in local and national government and political topics with our newsletter.