Santa Maria leaders in business, tourism and city government gathered Wednesday for the annual State of the City to hear updates about COVID-19 recovery, jobs, housing and new and ongoing development projects.
Santa Maria Airport Manager Chris Hastert kicked off the event at the Radisson Hotel with news regarding business at the airport, noting the district is continuing to pursue contracts with airlines as the travel industry recovers from COVID-19 after a contract with United Airlines fell through earlier this year.
"We will be continuing to meet with the airlines, and we are still very much in touch with United Airlines. They haven't given up on Santa Maria, but they're taking a pause," Hastert said.
When it comes to local business and employment, the community is making strides but still slowly coming back from the impacts of the pandemic, city leaders shared.
"We are so proud that many businesses weathered this past year. It was really tough, and it was especially tough for the restaurants," Mayor Alice Patino said.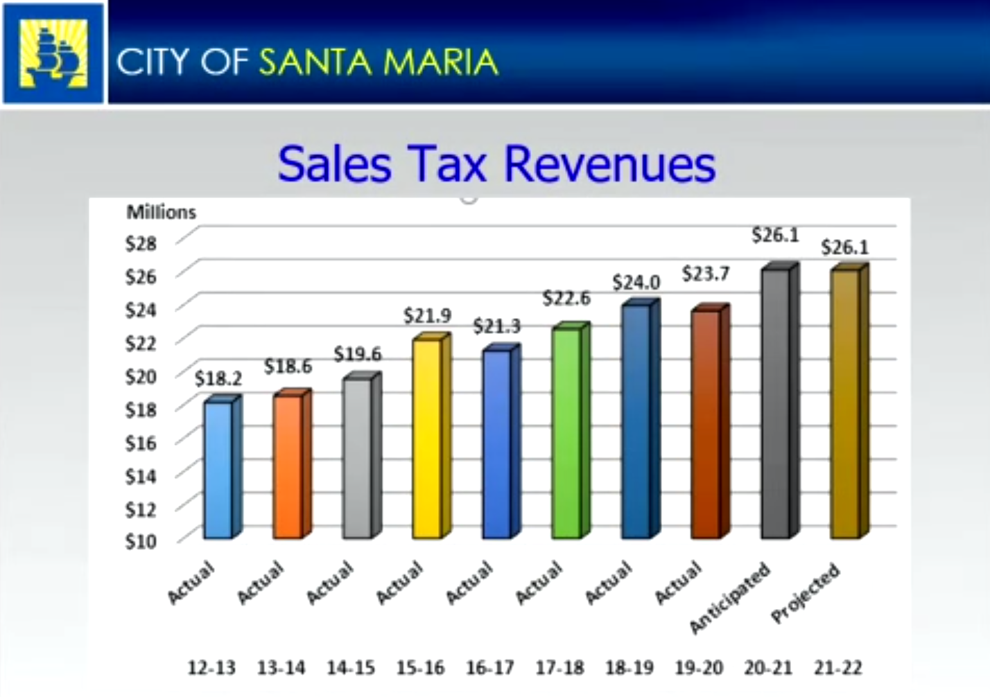 According to City Manager Jason Stilwell, the city's unemployment rate is currently at 6.6% after skyrocketing to a record 16.9% in April 2020. Many entities are now struggling with employment and retaining the needed number of positions, including the city government.
Currently, the city has about 12 positions under continuous recruitment compared to the usual one position under recruitment in past years. Citywide, around 3,000 people remain unemployed, Stilwell said.
"We understand a lot of people are quitting long-held jobs, and it's difficult to be able to hire people," Stilwell said. "There's a lot of pressures to be able to hire new employees and keep them, as folks are either changing their careers, leaving the workforce or asking for ways to adapt to their needs."
One example of staffing shortages is in the city's transportation service, with bus routes currently being reevaluated to account for a lower number of drivers, Stilwell said. The city's Human Resources Department has also expanded to step up recruitment efforts.
The market continues to be "red hot" when it comes to housing in Santa Maria, Stilwell said. In the city's 93458 ZIP code, houses are staying on the market for around 11 days compared to 37 days just one year ago. Median home sale prices rose by around 9% in both 2019 and 2020, and peaked in August at around $520,000, Stilwell said.
Compared to past years, the city is seeing the construction of more accessory dwelling units than single-family homes, with around 400 anticipated to be built in 2021, according to Patino.
The mayor expressed some dissatisfaction with new state laws allowing the construction of accessory dwelling units in single-family residential areas, as well as construction requirements that have led to higher-density housing throughout the city.
"We have been approving ADUs at a very rapid pace, about one per work day," Patino said. "Housing is the biggest challenge we face in the state of California, and more than ever it's being taken out of local control."
The city is currently in the process of building or starting construction on several apartment buildings, including the 167-unit Elements Apartments on Mercury Drive, new apartments south of Battles Road on Newlove Drive, and other infill housing throughout the city, according to Stilwell.
As more housing comes in, he said the city has to balance maintaining affordability while also trying to keep density down.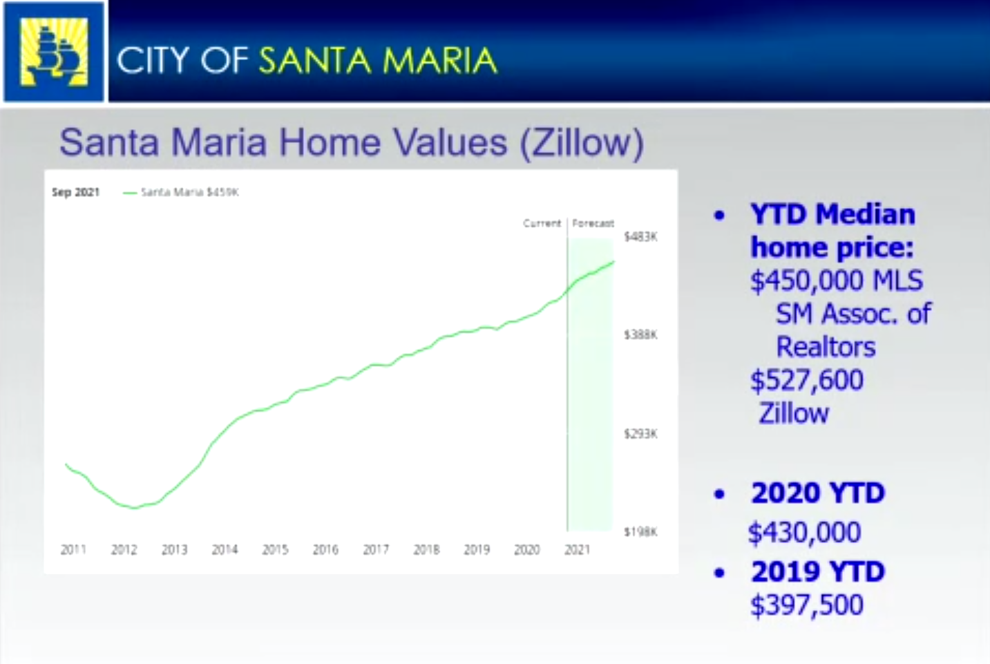 "One of the competitive advantages we have is affordability and a young population. We're really the region's workforce, so that's something we're proud of and we want to cultivate," Stilwell said. "We realize higher-priced housing may impact our ability to remain competitive, but there's the balance as well of greater density in the neighborhoods." 
Residents can look forward to several nonhousing developments in progress, including the rapidly growing Town Center West development containing an Aldi Grocery Store set to open next month, a Raising Cane's under construction, and several other businesses not yet announced.
The Recreation and Parks Department is also preparing to commence a $2.1 million renovation of the Veterans Memorial Center on Tunnell Street in February or March of 2022.
Patino noted that as the city continues to grow, residents should participate in local decisions to ensure they have input in future changes.
"As we're preparing for infrastructure, and the infill and transportation and public spaces we want, and more … 16,000 housing units we have to prepare for, 16,000 jobs, 50,000 new residents by the year 2045, we also have to ask ourselves, 'how do we want to grow?'" Patino said.
Photos: 2021 Santa Maria State of the City
102021-smt-photo-SotC-1-Mayor-Patino
Updated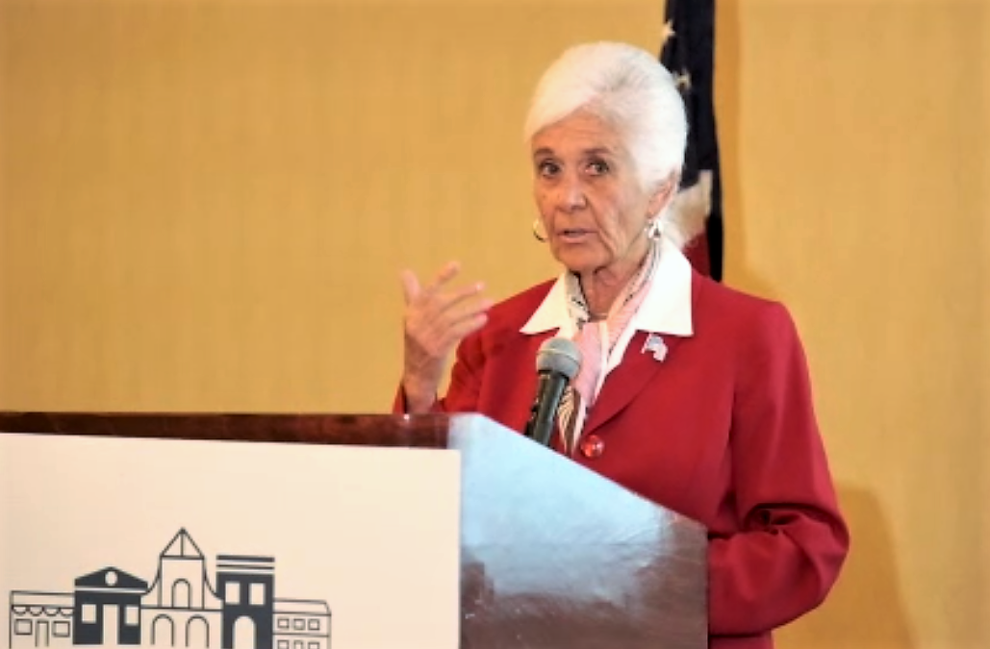 102021-smt-photo-SotC-2-Glenn-Morris
Updated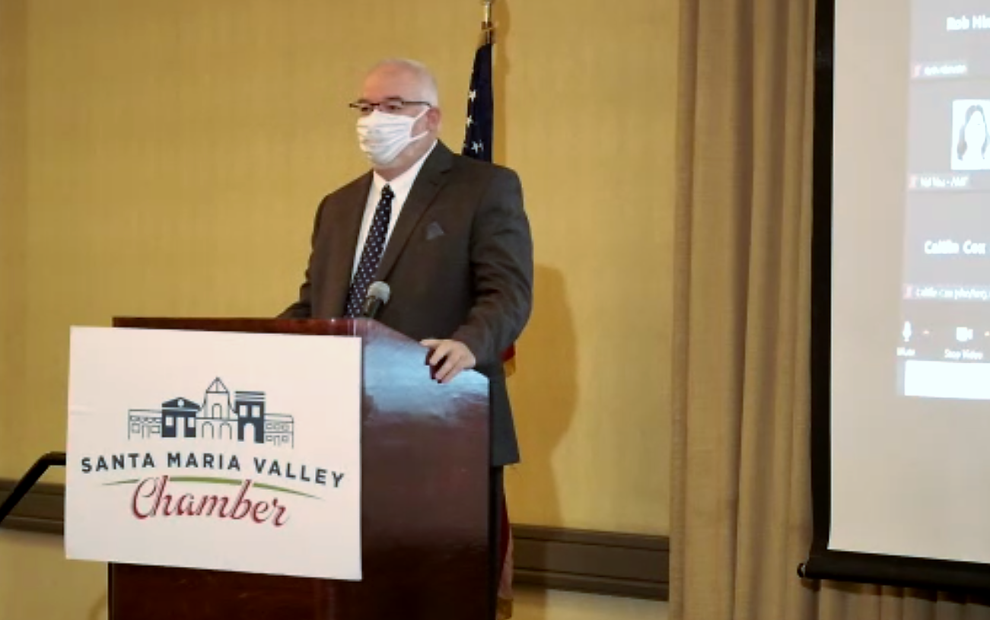 102021-smt-photo-SotC-3-Gathered Crowd
Updated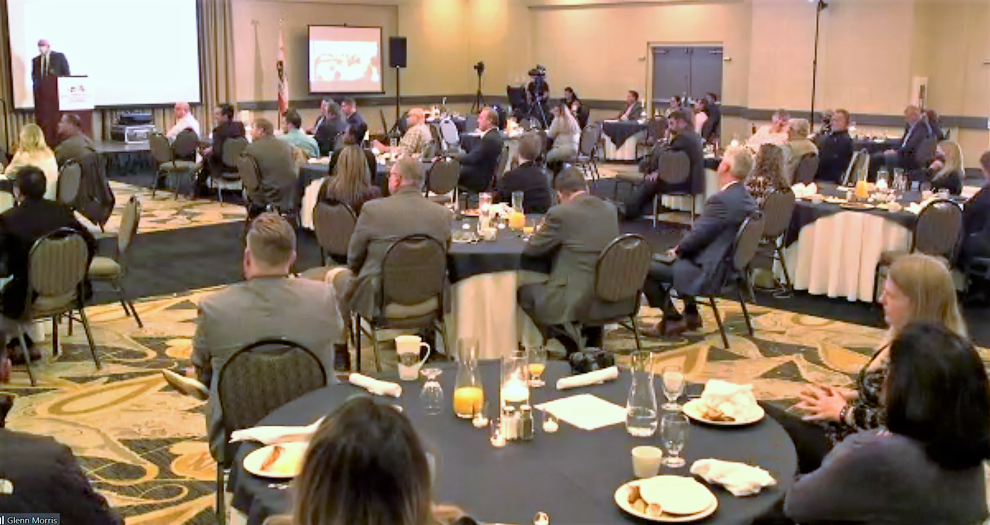 102021-smt-photo-SotC-4-Bob-Nelson
Updated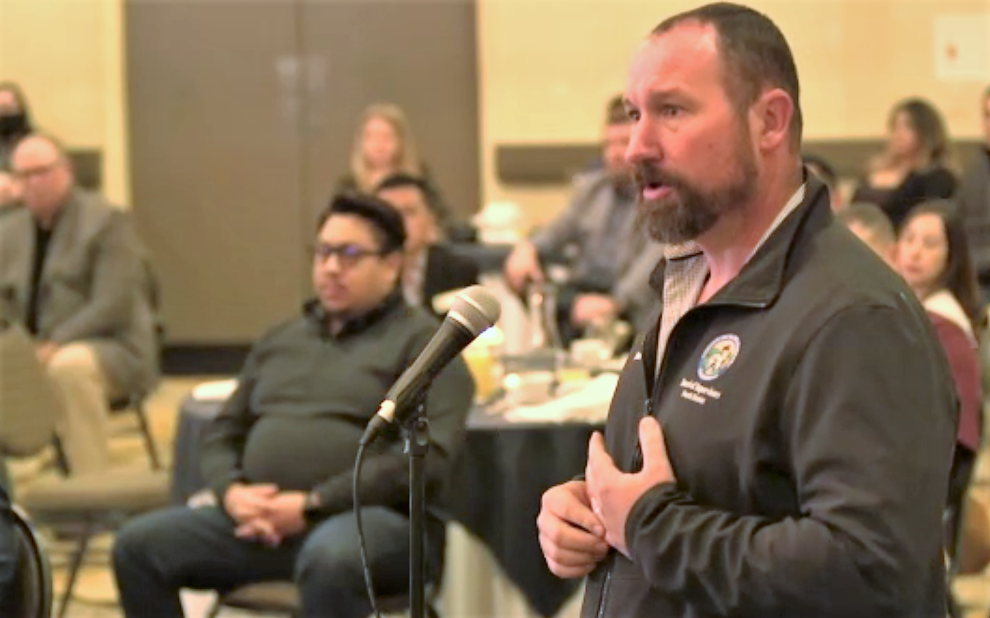 102021-smt-photo-SotC-5-Glenn-Morris-Question
Updated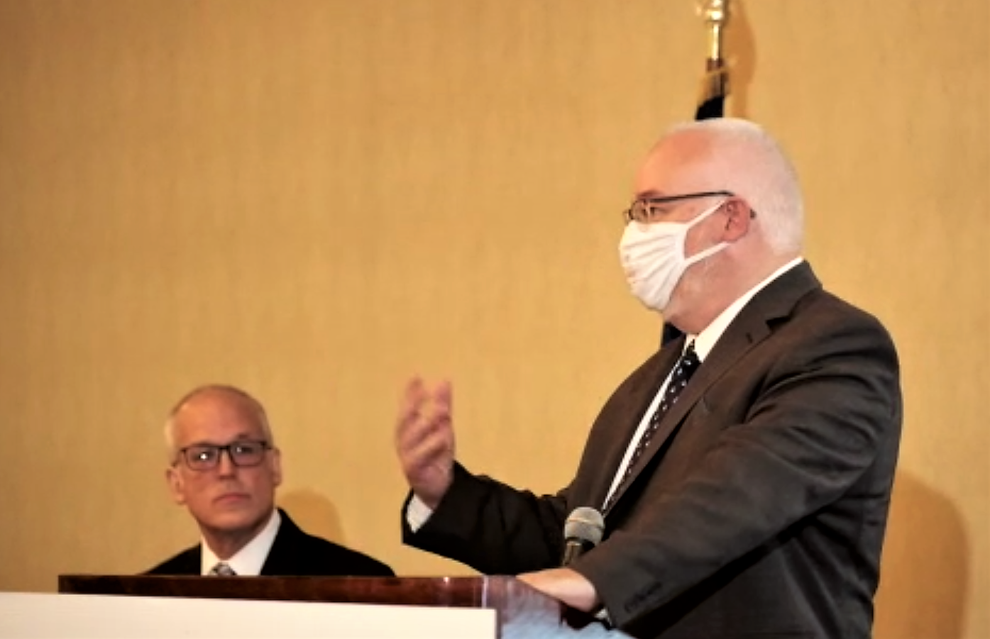 102021-smt-photo-SotC-7-Patino
Updated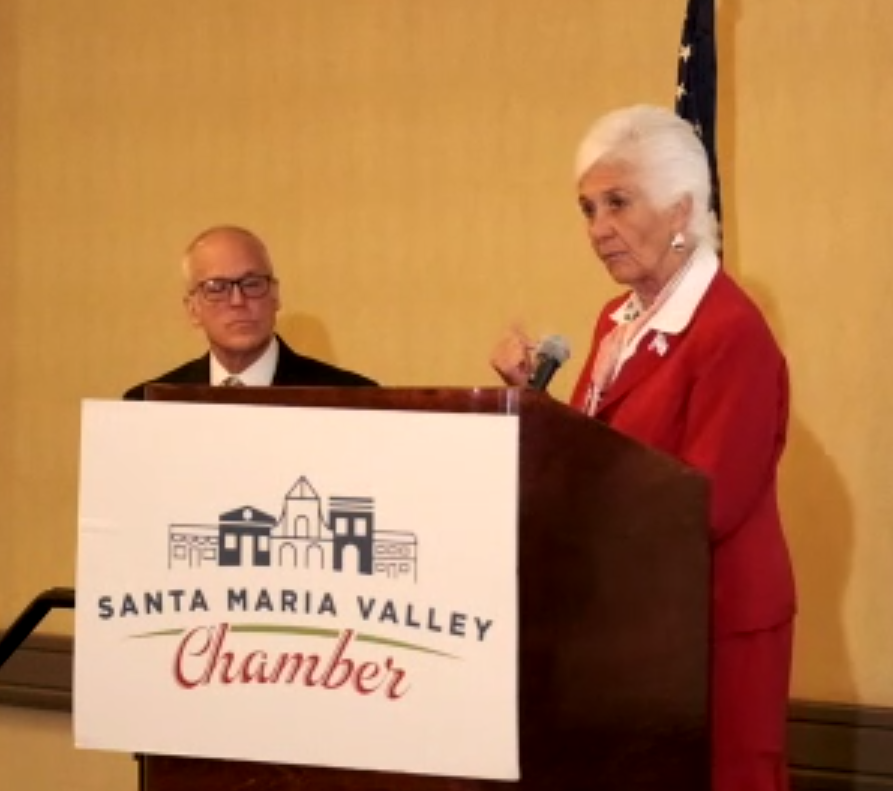 102021-smt-photo-SotC-6-Jason-Stillwell
Updated
102021-smt-photo-SotC-8Glenn-Morris
Updated