Santa Maria civic leaders discussed economic challenges of the COVID-19 pandemic and highlighted examples of the city's resiliency and accomplishments over the past year during the virtual 2020 State of the City on Wednesday morning. 
The Santa Maria Valley Chamber of Commerce hosted the event, with updates from Santa Maria Mayor Alice Patino and City Manager Jason Stilwell regarding unemployment, completed and ongoing city projects, COVID-19 impacts on the city budget and solutions for navigating the pandemic. 
Chamber members were charged $25 to attend the Zoom meeting and nonmembers were charged $30, with the meeting drawing around 60 attendees at its peak, according to Chamber CEO and President Glenn Morris. The event is normally held at the Radisson Hotel Santa Maria, with breakfast offered for attendees, but transitioned to a digital format due to COVID-19 restrictions. 
Patino said this year's State of the City provided the opportunity to reflect on the impacts of COVID-19 while also looking toward the future. 
"None of us have experienced a crisis of this scale. There are always good years and there are bad years, but we're in a really tough time," Patino said to attending business owners and community members over Zoom. "Today we will reflect on how far we have come, the challenges we've faced and all the opportunities that lie ahead."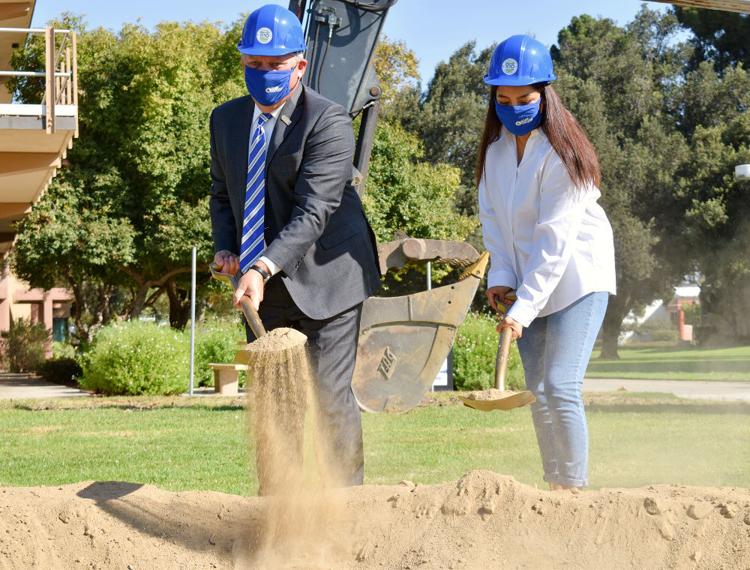 While highlighting accomplishments like the creation of socially distanced recreational activities, COVID-19 outreach to the city's large Mixteco community and efforts by the city's code enforcement office, Patino maintained that the city lacks control over a pandemic response, a topic that has been a point of contention between county public health officials and city leaders. 
"I have no authority, Jason has no authority," she said, explaining that the city must abide by mandates passed down from the state to the Santa Barbara County Public Health Department. 
To offset the financial impacts of the coronavirus, the city in March implemented a hiring freeze and furloughed 90 limited-service employees across various departments. Since then, some employees have been brought back.
During budget proceedings in June, the City Council voted to defund 40 vacant part-time, full-time and limited service positions over the next fiscal year, followed by a fire response unit and two police officer positions in the 2021-22 fiscal year. 
"March came in like a lion, but it did not leave like a lamb," Stilwell said. "The city cannot afford the size of its current workforce and must make adjustments over the next seven to eight years. Our focus will be on resilience."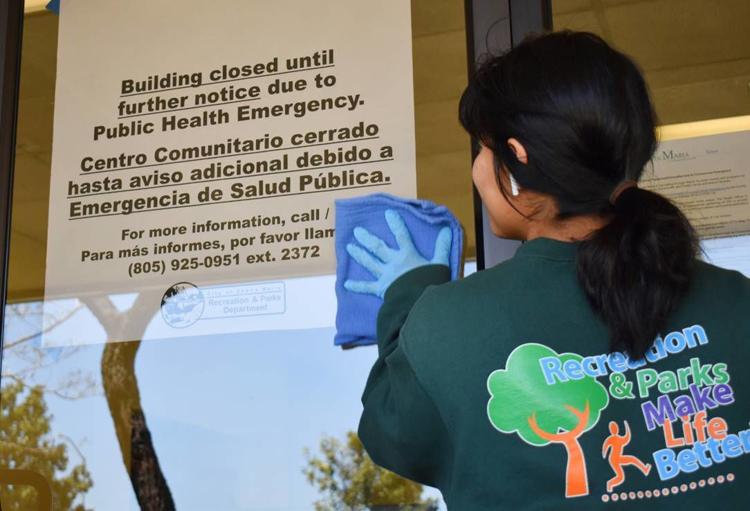 The city also saw record highs and lows in unemployment over the last year, Stilwell reported. Rates reached a record low in September 2019 with 3.8% unemployment, which skyrocketed to 16.9% in April, according to state Economic Development Department data. 
Unemployment rates decreased to 7.8% in August, Stilwell said, due to gradual reopenings during the summer and COVID-19 grants for local businesses.
Patino applauded the city's decision to cut $4.3 million from the 2020-22 budget and use one-time rainy day funds to prevent further position cuts, and praised relief efforts such as extending the bed tax deadline for hotels and waiving local transit fees. 
"We worked hard to make the best decision for our community," she said. 
Housing data presented by city leaders mirrored increasing prices statewide, with the median home price in Santa Maria reaching $430,000 this fall, compared to $397,000 in the fall of 2019. Home sales, however, have dropped by 11.8% since 2019, according to data from the Santa Maria Association of Realtors. 
Officials also touched on a recent rise in accessory dwelling units, noting that out of the 139 units approved since 2017, 67 were approved in 2020.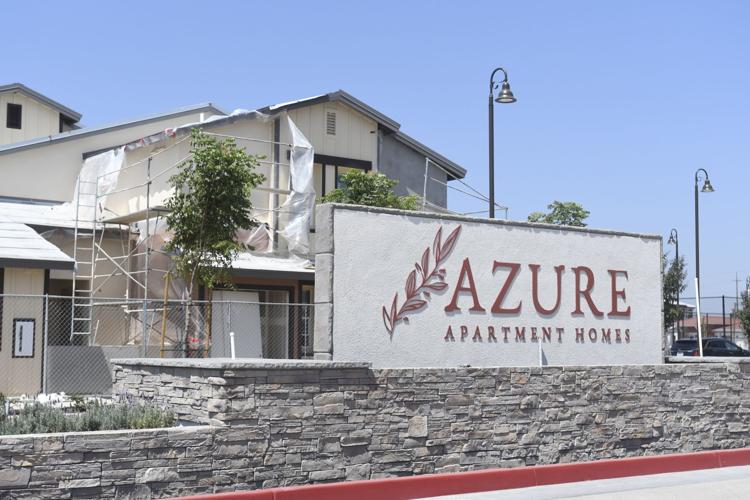 Amid COVID-19 challenges, leaders highlighted ongoing projects in Santa Maria, including the Hancock College Fine Arts Complex, which broke ground in September, the partially completed Azure Apartments behind the Enos shopping center, and the Northern Branch Jail.
According to Stilwell, the 366-bed jail facility is expected to provide new jobs, as well as keep more officers in Santa Maria. A ribbon-cutting ceremony for the jail is scheduled for Dec. 16, he said. 
Looking ahead, Patino said she hopes to see an improved housing market for both low- and high-income residents by this time next year. Stilwell highlighted the job market as a main priority, along with gathering input from residents on the city's general plan over the coming months. 
Stilwell encouraged residents to continue practicing good hygiene, wearing a mask and exercising good judgment about social gatherings in order to keep local COVID-19 rates down and help the county advance into the state's next reopening phase.
"Those three actions really will help people not spread the virus," he said. 
Concerned about COVID-19?
Sign up now to get the most recent coronavirus headlines and other important local and national news sent to your email inbox daily.