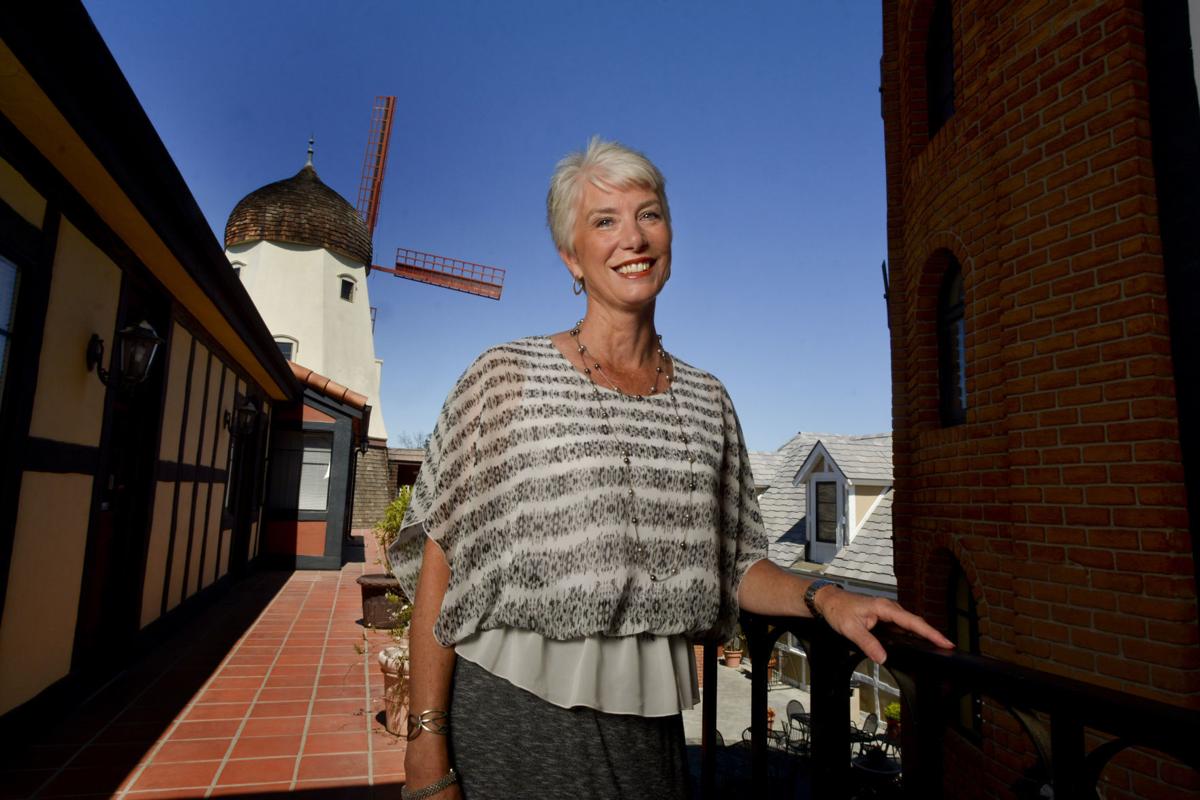 Three of the top people at the Solvang Conference & Visitors Bureau were laid off Thursday, as a consequence of the city reducing its funding, then canceling its contract for tourism marketing, according to a CVB spokesman.
Tracy Farhad, the CVB's executive director, Brenda Ball, its digital media director, and Lana Clark, its bookkeeper, lost their jobs in the effort to keep the nonprofit organization afloat while it tries to negotiate a new contract with the city of Solvang.
The layoffs were announced by Jessy Osehan Verkler, the CVB board of directors chief financial officer and co-owner of Atterdag Inn.
Farhad, who has been the face and voice of Solvang for tourists as far away as China, did not respond to a voicemail seeking comment.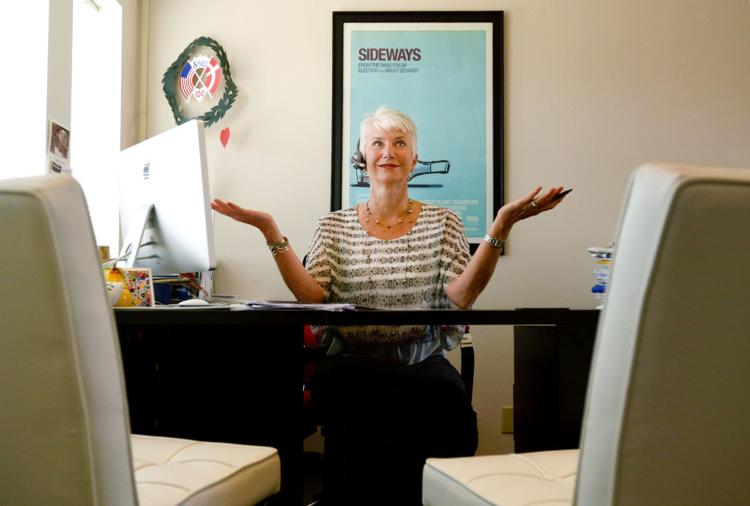 Solvang Mayor Ryan Toussaint was attending a special event Thursday afternoon in Santa Barbara and could not comment, but promised to respond to emailed questions.
No response to questions had been received by press time, but Toussaint did direct a public relations firm to send a press release regarding temporary funding provided Wednesday by the city to keep the CVB operating with two paid staff members and the Visitor Information Center open through the end of August.
"August is a busy month for tourism in Solvang, and keeping the Visitors Center open during that time was a priority for us all," Toussaint said in the press release.
"This is also a crucial planning time for fall events," Toussaint said. "By extending funding, we are able to support the Visitor Center ambassadors as well as two full-time staff dedicated to event planning, social media (and) website maintenance including an events calendar, film and sales."
While acknowledging the city's temporary funding, Verkler said Thursday the limited amount and contract uncertainty meant "difficult budget choices had to be made by the SCVB Board of Directors."
In heavy discussion addressing the city's future infrastructure needs, lack of performance metrics and comparisons with other cities' spending habits, the Solvang City Council on Monday drastically reduced funding to the Solvang Conference & Visitors Bureau and Solvang Chamber of Commerce. The chamber initially requested $300,000, up from last year's $250,000 budget level.
That happened Wednesday, when the board voted "with regret" to issue the layoff notices, he said.
Verkler said Daniel Lahr, the CVB's special events manager and film liaison, and Susan Lee, sales assistant, will handle limited promotional efforts through the end of August.
The Solvang Visitor Information Center, managed by Dean Klitgaard and staff, will remain open from 9 a.m. to 5 p.m. daily.
"Tourism is very important to the City Council," Toussaint said in the press release. "It is essential to provide helpful information to tourists and give them a reason to return to Solvang with its cherished annual events."
The 27th annual Taste of Solvang held from Friday, March 15, through Sunday, March 17, was reportedly a sunny, sweet and savory success, accor…
Solvang has contracted with the CVB since 1986 to provide tourism marketing for the city, and Verkler said 85% of the organization's operating budget comes from city funding.
Last fiscal year, Solvang provided the CVB with $775,000, and the organization requested $850,000 for this fiscal year.
But at its June 24 meeting, the City Council voted 3-2, with councilmen Chris Djernaes and Daniel Johnson dissenting, to provide the CVB with $600,000.
Johnson wanted to see further cuts as well as some streamlining of the city's marketing, while Djernaes wanted to completely defund the CVB and go out to bid for the city's marketing.
Tracy Farhad, executive director of the Solvang Conference & Visitors Bureau, announced that Solvang has been named by Reader's Digest "Th…
Some council members said the organization hadn't provided solid metrics on the results of its marketing efforts, and they cited the city's looming infrastructure costs as justification for the cuts.
Solvang then terminated the contract July 8 by issuing a 30-day notice to the CVB, and since then the city and organization have been trying to renegotiate a contract for tourism marketing.
In the press release, the city said a longer-term agreement is expected to be presented to the City Council in August.
As part of an initial agreement, the CVB has agreed to Solvang's requirements that it will not use funds for any political purpose and will not file litigation against the city.
Solvang's press release said the city received a CVB request for $25,893 on July 30, accompanied by a notice the Visitor Information Center would be closed as of July 31 and the CVB's website taken down shortly after that.
According to the city, the notice was received on too short notice to convene a meeting, with proper public notice, to vote on the request, but the amount requested fell within City Manager David Gassaway's authority to disburse, so he cut a check to the CVB on July 31.
Get Government & Politics updates in your inbox!
Stay up-to-date on the latest in local and national government and political topics with our newsletter.