The Santa Maria City Council has taken the first step in establishing a new ordinance to regulate the activity of sidewalk vendors in the city. 
Approved in a 4-1 vote, with Councilwoman Gloria Soto dissenting, the ordinance would create permit requirements for all mobile and stationary sidewalk vendors, including the submission of a business license, tax documents, proof of liability insurance, a food handler's permit if selling prepared food, and a LiveScan background check. 
The ordinance also would require vendors to inform the city of their planned vending locations and routes, and restrict them from operating within 500 feet of a freeway entrance or exit, or within 500 feet of schools during school hours and in the hour before or after pickup and drop-off operations. 
The ordinance will continue to a future meeting for a second reading and adoption. 
City code enforcement staff said nearly all street vendors they have spoken to have no form of identification or business license, and with this ordinance, they hope to streamline a permitting process and learn who these vendors are.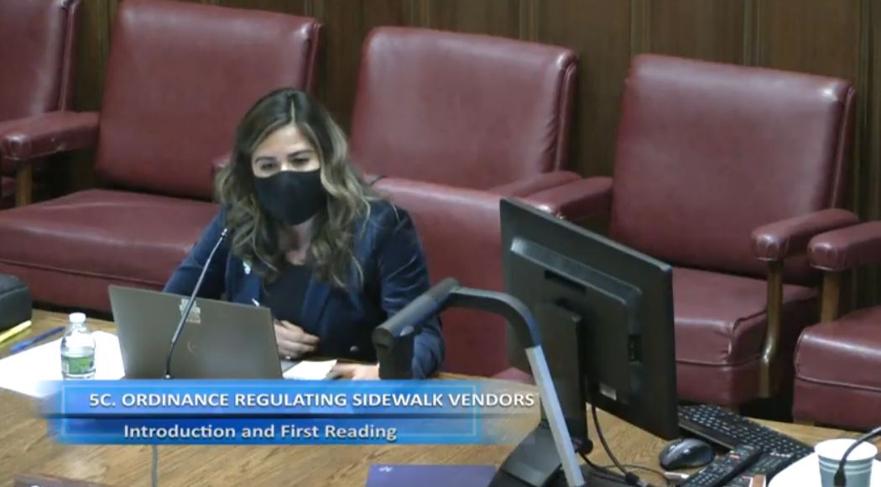 "What we have endeavored to do is give a path to [legality]," City Attorney Thomas Watson said. "None of these things are anything new that the city is regulating that would not otherwise be regulated for any other business in our community." 
Another goal of the ordinance is to prevent the blocking of pedestrian walkways and ensure compliance with the Americans with Disabilities Act.
The new ordinance would amend the city's municipal code, which currently only contains guidelines for vendors in city parks, according to Watson. Food trucks would not be impacted by the new regulations.
Several residents objected to the ordinance during public comment, arguing that LiveScans could be used to target undocumented individuals. They also questioned the decision to establish restrictive requirements in the midst of a pandemic without holding workshops with vendors prior to the meeting. 
"I believe that the background scans do affect undocumented communities. They really depends on this income to live," one caller said. "We are living in a pandemic, and passing this right now without education is harmful to everyone." 
Watson clarified that vendors will not be required to submit a Social Security number during their background check, and that after submitting a permit application, vendors will be able to continue operating their business.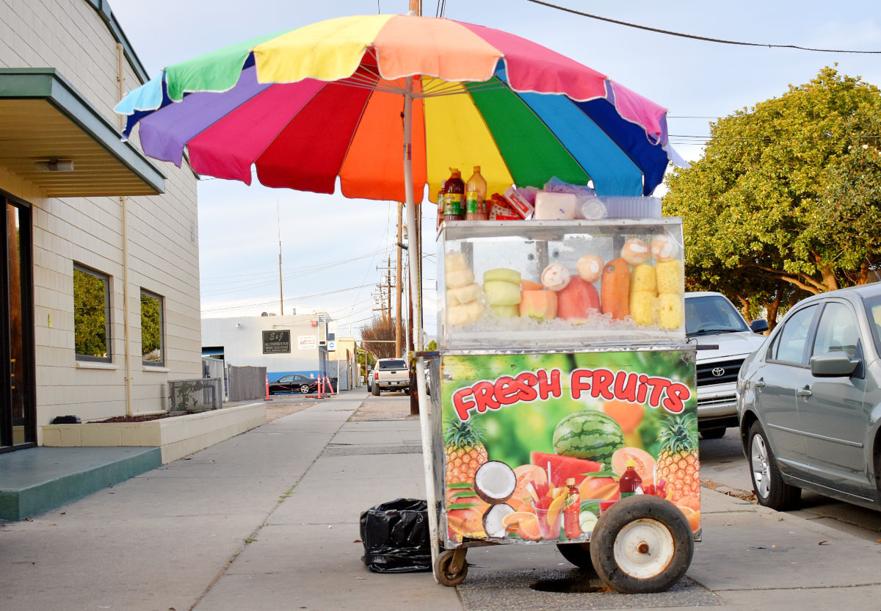 Fees for business licenses also will not be administered for the time being as the ordinance is rolled out, he said, and only a $15 background check fee will be required.
"The intent is to come in and get your application, and you'll get back on the street. We're not going to tell people that while their permit is pending, they cannot vend. I'm certain we can make internal processes [for this,]" Watson said. 
Soto echoed concerns of public commenters, arguing that the ordinance enforces systemic racism against people of color and immigrants, the communities that typically engage in street vending. She encouraged the council to table the discussion and pursue conversations with vendors.
"Here, in the little city of Santa Maria, we are doing our part in adding more systematic barriers that make it more difficult for people to get by. For us to do this in the time of COVID is harsh and not OK," she said. 
Council discussion also focused heavily on out-of-town flower vendors, who city staff said are often brought to Santa Maria from Bakersfield, Los Angeles and Sacramento on behalf of a larger companies. 
Watson said city staff are concerned about the inhumane working conditions of these vendors, who work long hours along busy streets without breaks or restrooms.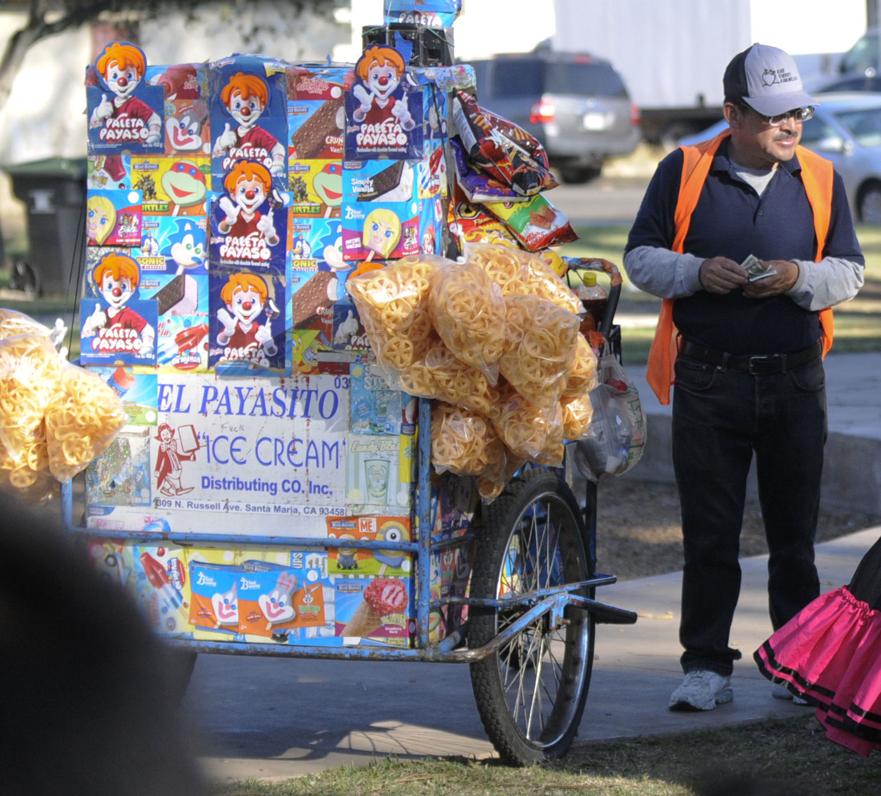 The sale of cheap flowers on busy streets like Main and Broadway without a permit also has drawn ire from brick-and-mortar florists, he said.
"The city receives multiple complaints each time the street vendors are observed. The complaints range from children selling flowers, public safety, safety of vendors, employee rights … and COVID," Watson said. "So far, not one has had a business license." 
Mayor Alice Patino expressed strong support for the ordinance, noting that past emergency measures banning unlicensed flower vendors have helped to protect licensed businesses and the community. 
"I don't object to the background checks. I don't want anyone selling anything near schools that would be a detriment to any of our children," she said.
Series: Recent Santa Maria City Council coverage
Read this collection of stories on Santa Maria City Council from the past year. Read all of our coverage of local government in the Santa Maria Valley on SantaMariaTimes.com.