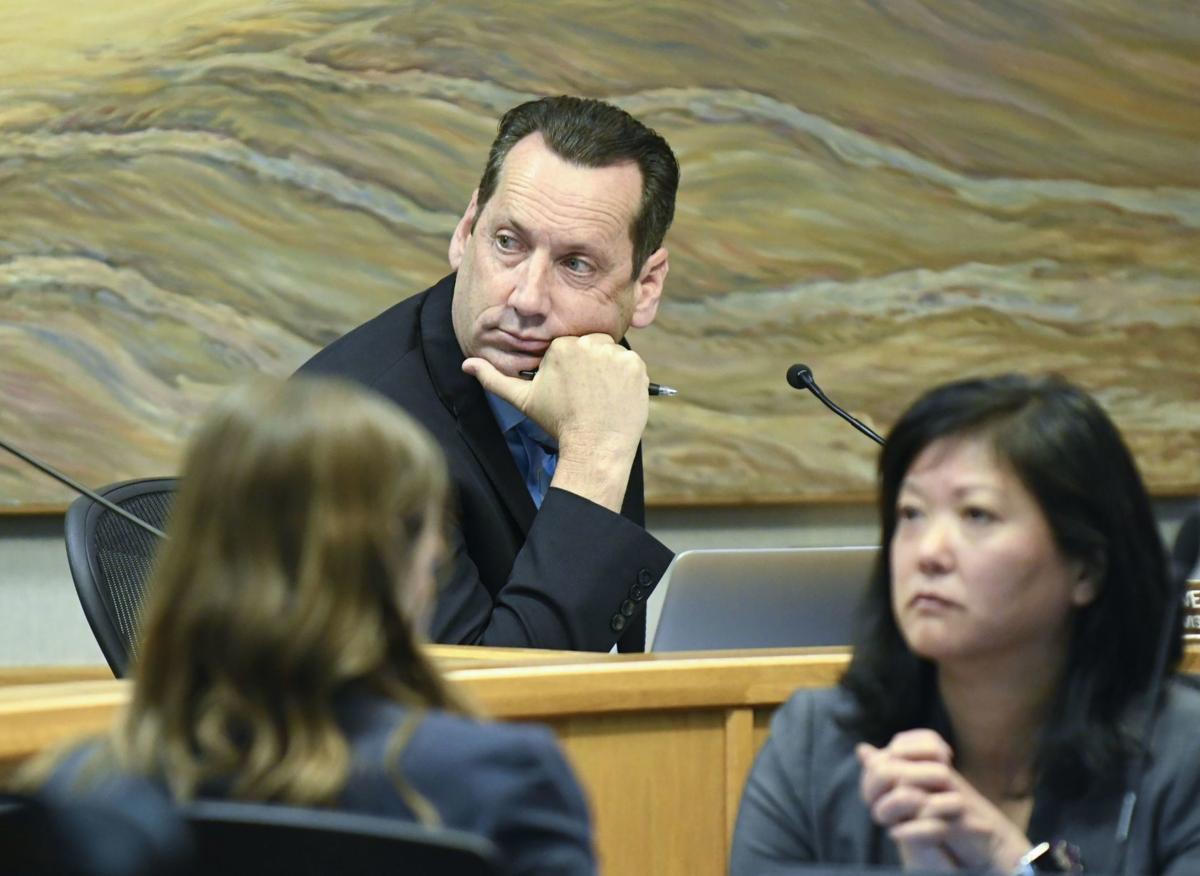 Santa Barbara County's process of regulating the cannabis industry was denounced by the 2020 grand jury in a scathing report that says supervisors ignored data and advice, used flawed reasoning, failed to adequately assess the impacts of cultivation and favored the industry over residents and businesses.
But one county supervisor who was involved of drafting the county's ordinances said the issues raised have been discussed for years, disputed some of the report's assumptions and conclusions and defended one of the prime objectives behind the ordinances.
Grand jurors said the board's prime objective of developing "a robust cannabis industry" to increase county tax revenue "has altered the quality of life in Santa Barbara County, perhaps forever."
"The jury believes the Board of Supervisors, in their hubris, failed the people of Santa Barbara County," the report says in summary. "Now they must amend the cannabis ordinances to regain the people's trust."
The 26-page report, issued Tuesday, reached 12 finding that accuse the Board of Supervisors of giving cannabis industry representatives unequal access, drafting the ordinances without public adequate public input and scrutiny and allowing an excessive number of licenses and amount of acreage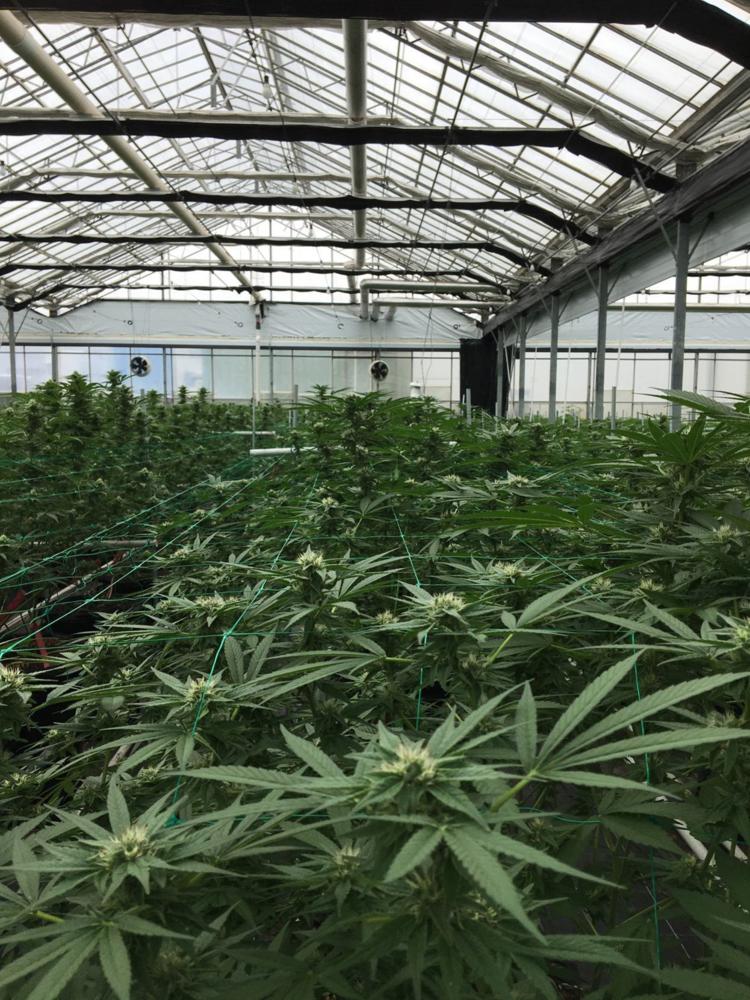 "Instead of a balanced approach carefully evaluating how the cannabis industry would be compatible both as to amount of acreage and location, the board simply opened the floodgates," the report says.
It also says some supervisors pushed their own agenda while others "meekly followed or resigned themselves to the inevitable" and some Chief Executive Office and Planning and Development Department senior staffers became cannabis advocates who lost their objectivity and interfered in the work of independent agencies.
The grand jury said the county also used an affidavit system without verifying growers' claims, ignored widespread complaints about odor and failed to acknowledge an inherent conflict between cannabis cultivation and traditional agriculture.
It also criticized the county for doing a program environmental impact report, rather than requiring a separate EIR for each project, and in the PEIR rejecting the environmentally superior alternative of limiting cannabis development.
The report said the grand jury is barred from naming individuals, but it was clear a good portion of the criticism was leveled at 1st District Supervisor Das Williams and 5th District Supervisor Steve Lavagnino, who made up the board's ad hoc committee that drafted the cannabis ordinances.
A petition has been launched online to ask the Santa Barbara and Ventura counties' boards of supervisors to take steps to increase COVID-19 pr…
Williams did not return a call and emails seeking comment Friday.
But Lavagnino said the report simply rehashes issues that have been brought up and discussed for three years, the grand jury "cherry-picked" the facts it used and it used them out of context.
He also disagreed with some of the grand jury's conclusions and accusations.
"I just don't think the whole narrative that all we did was listen to the cannabis growers is true," he said. "I've got a list of 10 or 11 items the growers didn't want that we implemented. The growers absolutely hated those, but that never gets talked about."
He cited such things as the county's ban on using generators, which growers of any other agricultural product are free to use, and a ban on hoop houses in the Coastal Zone that growers opposed but the public wanted.
Lavagnino also said a lot of things have changed between the time the grand jury report was written and when it was released.
"We decided to not move forward with any grows in Tepusquet and Cebada canyons," he said. "That's a significant change."
Taxing situation
The report also criticized the county for taxing cannabis on its sales revenue, which is said relies on self-reporting and is difficult to verify, rather than a flat tax on cultivation square footage, which it said was easier to verify and allowed growers and the government to know how much taxes would be in advance.
Grand jurors said Santa Barbara County is the only one in the state that used the revenue tax rather than the square-footage tax, and they pointed out this county had 217 acres under cultivation and brought in $6.8 million in taxes in 2018-19, while Monterey County has 62 acres and raised $15.4 million in taxes that year.
Lavagnino said all the grows in Monterey County were in greenhouses, where the plants were protected, but people here said they didn't want more greenhouses. Outdoor grows are susceptible to weather and other threats that can wipe them out, but the grower would still have to pay taxes on that square footage.
"What other business is there where you have to pay taxes on something you didn't even sell," Lavagnino said, and noted that taxes can't be set so high that the product isn't profitable.
Monterey County started out with a $15-per-square-foot tax but is now down to $5, he said.
Although the grand jury report said Santa Barbara County's taxes were less than initial estimates, Lavagnino said they have exceeded estimates, and he pointed out the county no longer has any tax revenues from oil production or short-term rentals.
"The way I look at it is, we just backfilled all our coronavirus losses [in the 2020-21 budget], we didn't have any layoffs, we didn't have any cuts in services," Lavagnino said. "Cannabis tax will soon outpace what we collect in [transient occupancy taxes]."
The grand jury made 19 recommendations in the report, including that the Board of Supervisors create an independent ethics commission with oversight of the board and its staff that will develop a code of ethics, review board activities and report its findings to the public.
It also recommends that all supervisors publicly disclose campaign contributions from those who have issues pending a board decision and recuse themselves from considering those issues or return the campaign contributions.
"As far as an ethics commission, I'm all ears," Lavagnino said, but he cautioned, "These things always sound good, but they always have unintended consequences."
The Board of Supervisors has 90 days to respond by agreeing, disagreeing wholly or disagreeing partially, with an explanation, to each of the 12 findings made in the report.
Supervisors also must respond to each of the 19 recommendations in the report by saying they have been implemented and how, they will be implemented and when, they require further analysis, due within six months, or they will not be implemented and why.
Get Government & Politics updates in your inbox!
Stay up-to-date on the latest in local and national government and political topics with our newsletter.