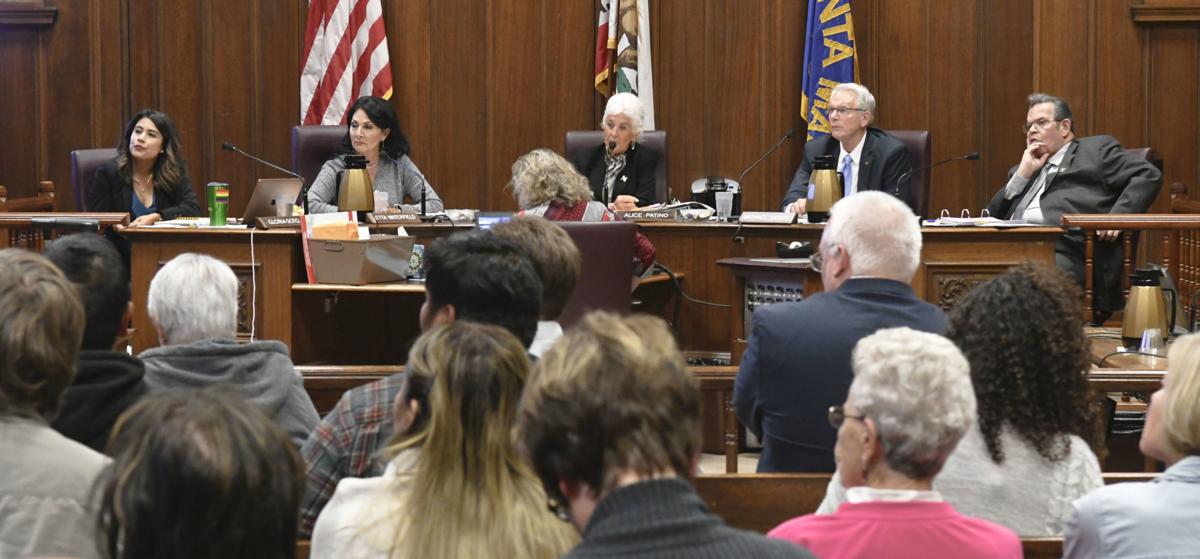 After postponing a decision three months ago, the Santa Maria City Council on Tuesday will reconsider joining the Monterey Bay Community Power Authority's community choice energy program.
Community choice energy programs are meant to serve as an alternative to investor-owned utility energy supply systems.
Under the CCE system, which was established by a 2002 state law, local entities aggregate the buying power of individual customers to secure alternative energy supply contracts.
As part of the city's efforts to prioritize recreation and other activities for kids, the Guadalupe City Council voted Tuesday to re-constitute its Recreation and Parks Commission, which was eliminated seven years ago as a cost-saving measure.
The local utility — which is Pacific Gas and Electric Co. in northern Santa Barbara County — routes the CCE-procured electricity through existing lines to customers and remains in charge of billing.
If city officials sign off on joining the energy agency, Santa Marians would begin receiving service in early 2021.
Businesses and homes in the city would be enrolled by default but could choose to opt out of the Monterey Bay program and request service from PG&E.
During its May 21 meeting, council members considered joining the Monterey Bay Community Power Authority but took no action. Instead, the council opted to see what Santa Barbara County would do.
At the time, the county was weighing creating its own community choice energy program. The county Board of Supervisors has since voted to join the Monterey Bay program.
Monterey Bay Community Power Authority was formed in 2017 and began providing power to Monterey, San Benito and Santa Cruz counties the following year.
Since then, the energy agency has been expanding south into San Luis Obispo and Santa Barbara counties. Guadalupe, Morro Bay, San Luis Obispo, Grover Beach and Paso Robles have all signed on to join the program.
The city of Goleta also will consider joining the Monterey Bay program during its Tuesday meeting.
Officials from Monterey Bay Community Power have said they are open to rebranding the program with "Central Coast" so that the name is representative of its expanded service area.
The organization's default plan, which is delivered at the same cost as PG&E, would provide Santa Marians with energy produced from 100% carbon-free sources.
Approximately 33% of the power comes from renewable sources like solar or wind; the remainder comes from hydroelectric plants.
In addition, customers receive rebates in the form of a credit on their bill. Rebates have averaged 3% to 5% per year in past years, according to Monterey Bay Community Power officials, and are expected to be as high as 8% after the organization has reached its target of $100 million in reserves.
Local business advocate and Santa Barbara News-Press columnist Andy Caldwell has thrown his hat in the ring for the 24th District congressional seat, challenging incumbent Democrat Rep. Salud Carbajal.  
PG&E currently delivers around 80% of its electricity through greenhouse-gas free sources.
During the May 21 council meeting, Monterey Bay Community Power's J.R. Killigrew said the organization was able to beat PG&E on price because of its nonprofit status. By contrast, PG&E has a publicly-traded stock and investors who are paid dividends.
The meeting starts at 5:30 p.m. in the City Council chambers at City Hall, 110 E. Cook St.
Razi Syed covers Santa Maria City Government for Lee Central Coast Newspapers.  Follow him on Twitter @razisyed
Get Government & Politics updates in your inbox!
Stay up-to-date on the latest in local and national government and political topics with our newsletter.