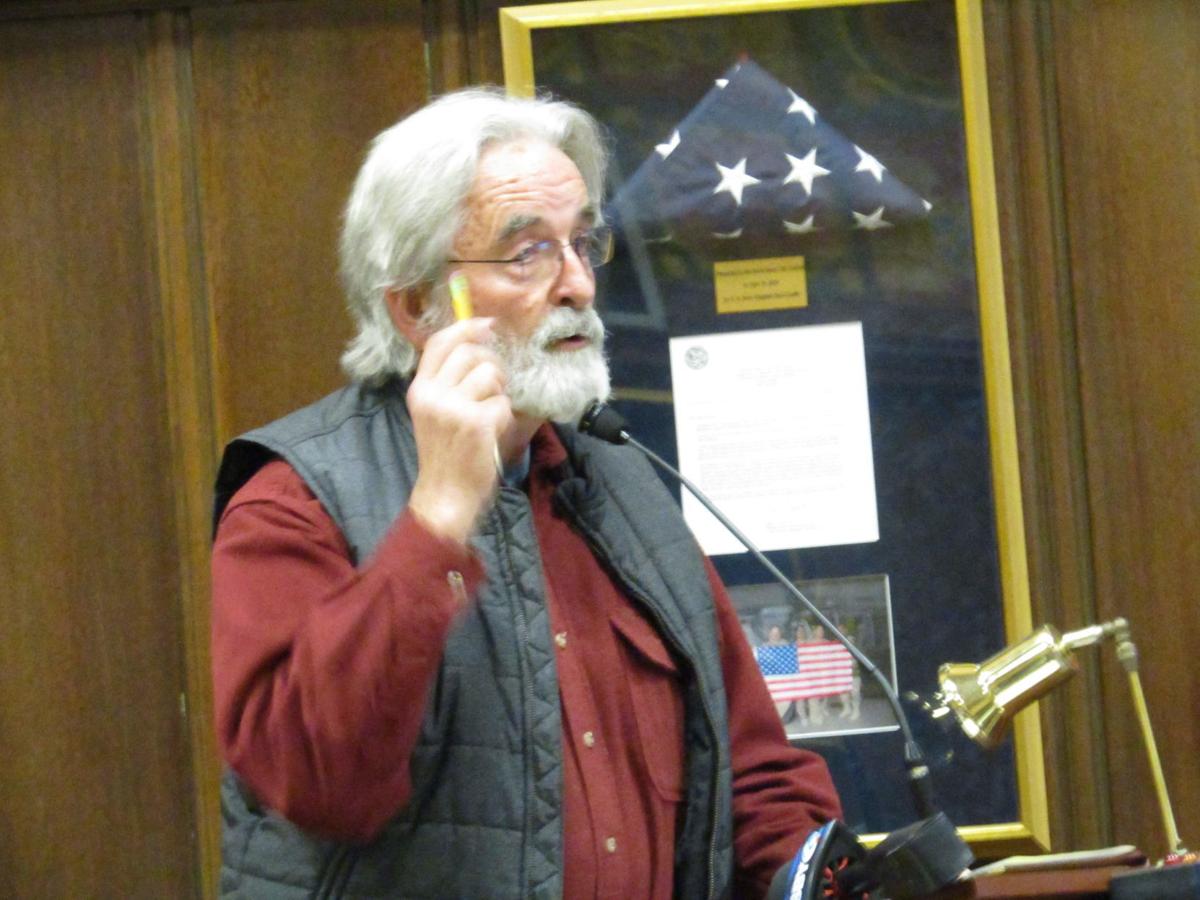 Several community members called on the Santa Maria Police Department at Tuesday's City Council meeting to have officers undergo additional training after a video of officers making an arrest last month went viral on social media.
Four speakers spoke during the public comment portion of the meeting about the video of the Oct. 20 arrest, which shows a man being held at gunpoint in the middle of a street after he allegedly led police on a brief pursuit in the area of Barrett Street and Railroad Avenue.
In the video, officers appear to fire pepper spray at the man before an officer is seen putting the man's hands behind his back, then punching his head while the suspect appears to be resisting. A police K-9 is also seen biting the man on what appears to be his leg or ankle.
One woman who spoke said she found the video upsetting and asked that city officials do more to ensure it doesn't happen again.
"It still is not clear why even after the woman recording the video told officers to speak to the individual in Spanish, they did not (do so)," she said. "I'm interested in knowing how many patrolling officers speak Spanish. And what about Mixteco and other indigenous languages that so many in our community speak?"
Several speakers also asked the police department to have its officers undergo implicit bias training, which aims to help participants understand any unconscious bias they may have against certain social groups so that discriminatory behavior can be eliminated.
You have free articles remaining.
"We believe that Chief [Phil] Hansen and the men and women of the police department here have done an outstanding job and are doing an outstanding job," said Jeffrey Hall, vice president of the Santa Maria-Lompoc chapter of the NAACP. "However, since the surfacing of this video, we believe there should be body cams for all the officers here in Santa Maria and implicit bias training."
Cliff Solomon said he was glad that police officials were taking the video seriously and suggested body cameras worn by officers could help shed more light on police conduct.
"The video shown on social media only showed one part of the larger picture," he said. "I also hope that the police investigate the possible racial overtones of the incident."
Santa Maria resident Gale McNeeley said excessive force was used by police officers during the arrest and called for an independent investigation.
"I watched a man follow every direction the police gave him on how to get out of the car, put his hands up, kneel on the ground," he said, adding that the directions not followed appeared to be because of a language barrier. "I think what this means is that we have to have citizens involved in looking at these situations. Not just the police investigating themselves."
City Manager Jason Stilwell said city officials determined the arrest captured on video warranted an investigation and that one is currently underway.
Razi Syed covers Santa Maria City Government for Lee Central Coast Newspapers.  Follow him on Twitter @razisyed