Rich Bailey has been trying with great difficulty to stretch his $842 monthly Social Security check to cover the nearly $900 in rent charged for his lot at Casa Grande Mobile Home Park in Santa Maria. 
While the owners of Casa Grande have entered into a model lease agreement with the city, an alternative to their old lease that offers slightly lower annual rent increases, Bailey said it has not done much to protect residents like himself, who still rely largely on public benefits like the Supplemental Nutrition Assistance Program to make ends meet.
"Fortunately, I have SNAP so my food is mostly taken care of, but all of the other expenses pile up incredibly. It's just too much, too much," Bailey told the Santa Maria City Council on Tuesday, followed by 10 other residents with similar stories.
Now, dozens of residents across the city's parks are breathing new life into their campaign for a rent stabilization ordinance.  
Under the model lease, the Consumer Price Index, or CPI, used to calculate rent increases must be changed from the Los Angeles CPI to that of cities with a population under 2.5 million. Annual rental increases cannot go under 2.5% or above 6%; leases must have options for terms of five or 10 years; and rental increases upon the sale of a home are limited to 7.5% every five years.
As of this week, just six of the city's 15 parks — Rancho Buena Vista, Casa Grande, Casa del Rio, Trailerancho, Santa Maria RV Park and the Airport Mobile Home Park — have signed a model lease agreement with the city since it was approved by the City Council in a 3-2 vote in late 2019.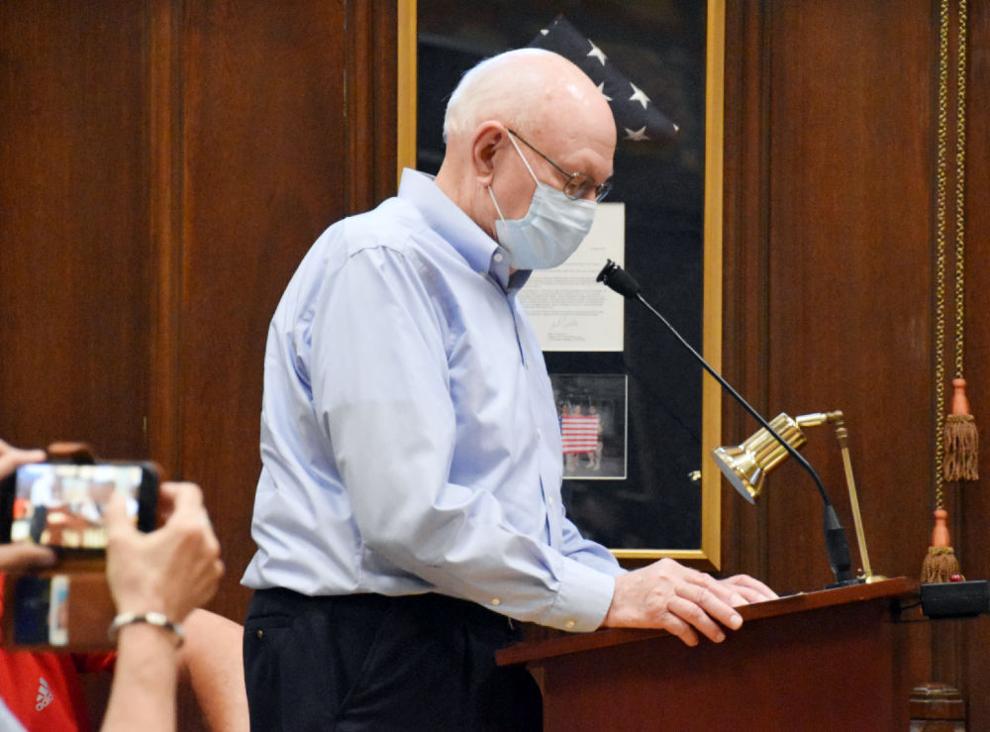 The Fund for Santa Barbara has provided the North Santa Barbara County Manufactured Homeowners Team with a $4,000 grant to help engage legal assistance in the fight for rent stabilization going forward, rather than being represented solely by residents. 
"We're better organized this time around," said Rancho Buena Vista resident Gary Hall, a member of the homeowners team who has been the de facto representative for mobile home residents fighting for rent control. "A mobile home rent stabilization ordinance will provide that help and some relief. We are anxious to get it on the City Council agenda."
Unincorporated Santa Barbara County areas including Orcutt, Carpinteria and Isla Vista are under a county-level rent control ordinance for mobile home parks, which limits rent increases to 75% of the Consumer Price Index rather than the 100% range allowed in Santa Maria.
The cities of Lompoc, Buellton and Santa Barbara also have adopted such an ordinance for mobile home parks, as have the city and county of San Luis Obispo. 
Attorney Bruce Stanton, corporate counsel for the Golden State Manufactured-Home Owners' League, said there are currently 106 cities and counties in California with rent stabilization ordinances in place, and that they are most common in coastal regions, since that is where residents typically see the greatest rent increases.
In his 30 years of experience in representing mobile home owners, he has found that rent stabilization is the best way to protect vulnerable residents from unjust rent hikes. However, he said model leases can work if they are formed and carried out in good faith.
"A model lease, to work, has to be fairly constructed, and it has to have an enforcement mechanism," Stanton said. "If the city isn't committed to oversight and making sure it's offered fairly and enforced, then a model lease does very little."
While Santa Maria's newest model lease may have been intended to ease rent hikes, residents and some city leaders believe the concessions made to park owners removed any real enforcement mechanisms it could have had. Owners can choose whether or not to opt in to the lease, and the requirements for when it should be offered are foggy.
According to the document, park owners should offer it to residents as a backup if they reach a standstill in negotiating their current lease agreement.
As a guiding principle, however, City Attorney Thomas Watson said parks should generally be offering the model lease if the terms of their current lease are less beneficial to park residents.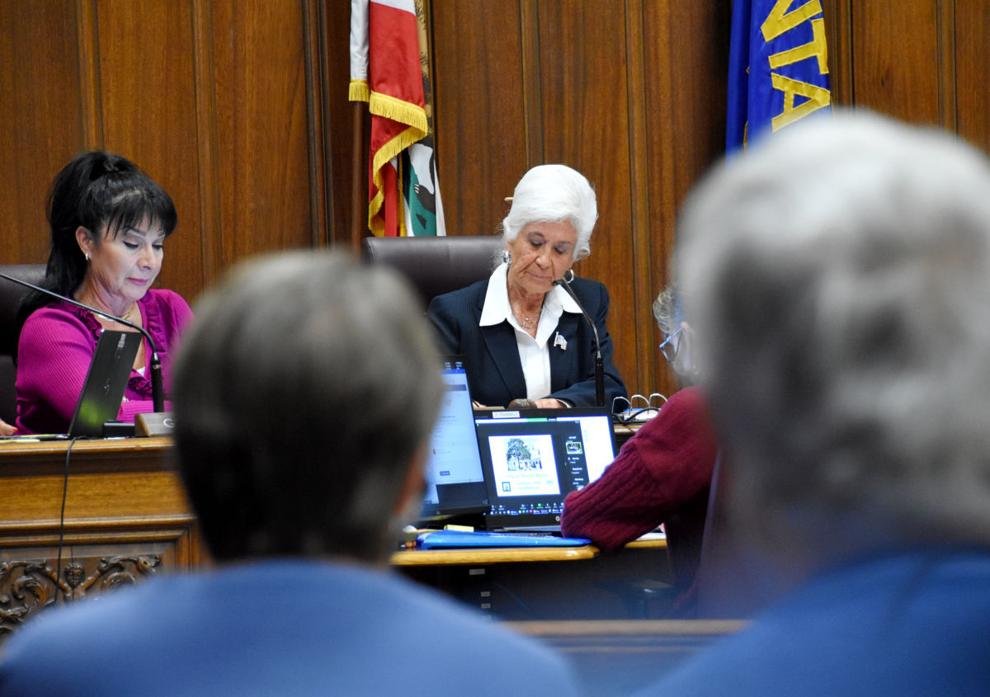 "They can offer better terms than the model lease. If they [residents] are not offered it and they're in a situation where they have worse terms than the model lease, that would be something that we want to review," Watson said.
Residents in La Maria Mobile Home Park say they have never been offered the model lease, but that even if they were, many of them would not want to be trapped with those terms.
Esther Jensen, a La Maria resident of nearly 30 years, said many of the families living in the park are destitute, and things have only gotten worse during the pandemic.
"It's tragic, is what it is," she said. "We seniors need help. Why not help us before we move out on the street as our only option? These good citizens deserve protection."
While the 2019 model lease lease is not offered at La Maria, the park's Redondo Beach-based management company Les Frame Management has entered into the agreement for Trailerancho, another one of its parks in Santa Maria.
Les Frame CEO Clint Lau said he did not know whether the owners of La Maria have offered the current model lease but said the park does offer the city's original model lease from 1999, which is still based on the Los Angeles Consumer Price Index and permits rent increases up to 10% upon vacancy.
"I think people are very happy," he said. "They can purchase a mobile home and have a reasonable way to live in a nice city. Of course, there are some people who have less money and some who have more." 
City Attorney Thomas Watson said the city will be following up with Les Frame to find out why the model lease has not been offered at La Maria, along with other parks that the city has still been unable to reach regarding the model lease program.
Watson admitted there has not been the necessary follow-up or enforcement with mobile home parks regarding their lease terms since the agreement adoption in late 2019, partially due to his small code enforcement office being swamped with pandemic responsibilities.
"Our priorities with COVID shifted, but it's something we will be checking in on," he said. 
In order for residents to get a rent stabilization discussion on the agenda, Mayor Alice Patino would need to give direction to the City Manager's Office to do so. Meanwhile, owners of the city's three largest parks — Casa Grande, Casa del Rio and Rancho Buena Vista — are pushing back via their attorney Lisa Toke of AMB Law, who represented the parks during negotiations in 2019.
Speaking to the council on Tuesday, Toke highlighted a key component of the model lease agreement, one which many residents said they found insidious — the city's guarantee to park owners not to consider rent stabilization for the 10-year period.
"[This] means that mobile home park matters related to leases between mobile home park owners and residents are governed by that agreement for the next eight years," Toke said. "They are not to be governed by any rent control ordinance during that time period." 
Meanwhile, Stanton has been consulting periodically with members of the North Santa Barbara County Manufactured Homeowners Team about their situation, and may assist them in discussions with city officials going forward. He said this component of Santa Maria's model lease, a promise from city officials not to consider a rent control ordinance, is strange. 
"That's kind of a dicey situation; I'm not sure how binding it is or isn't. I don't think I've ever heard of a jurisdiction proceeding in that fashion," he said. "To me, it just doesn't effectively address the issue in an enforceable and accountable way."
Photos: Santa Maria mobile home residents resume push for rent control as rates rise
101921-smt-news-protect-mobile-002.jpg
Updated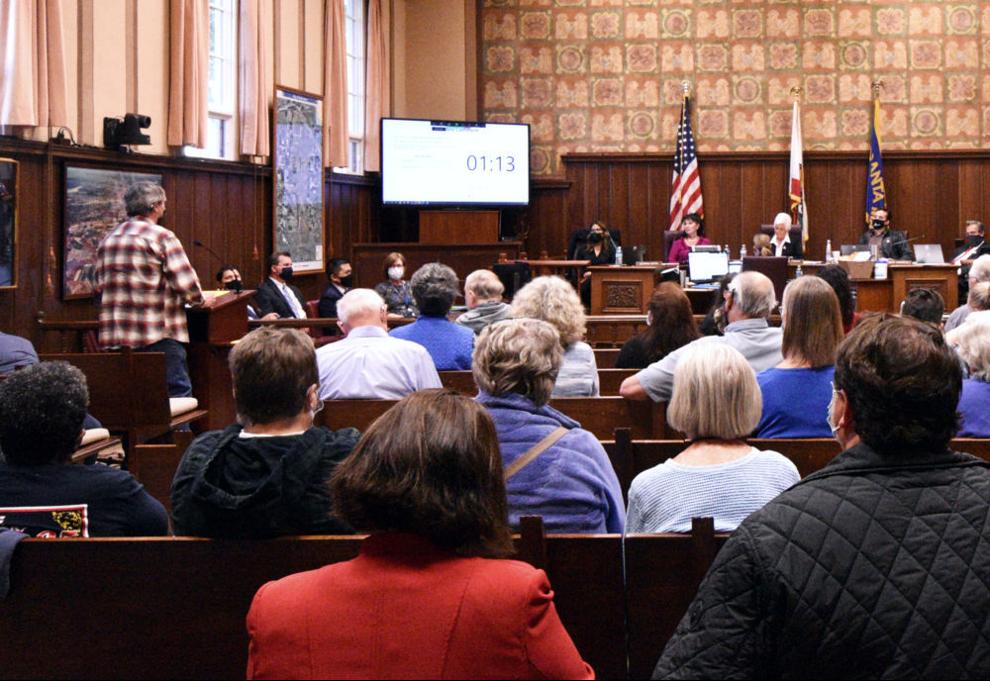 101921-smt-news-protect-mobile-003.jpg
Updated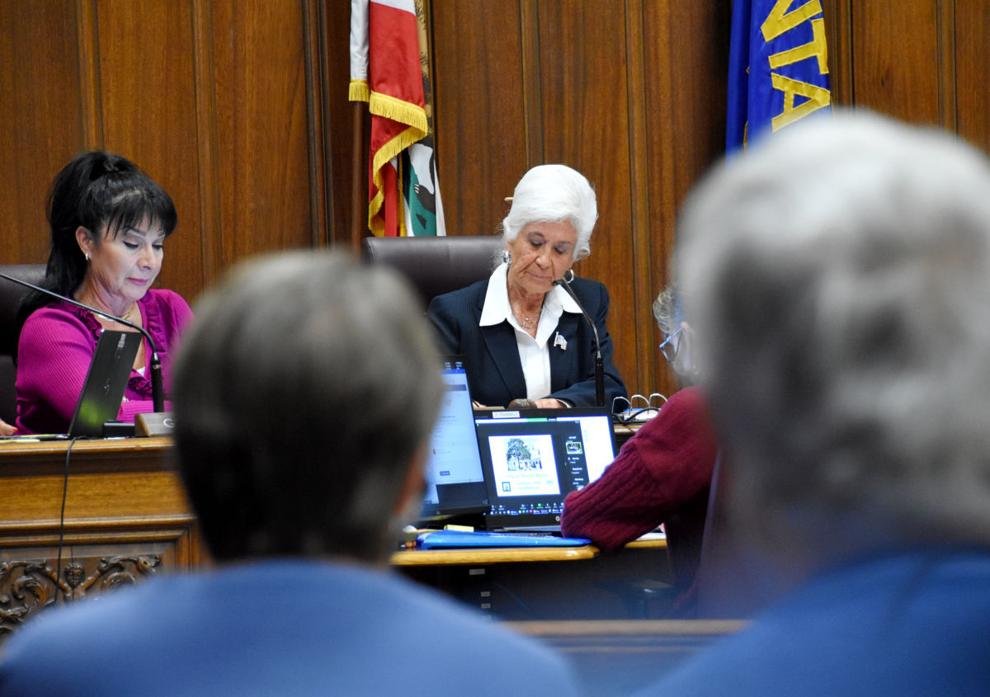 101921-smt-news-protect-mobile-001.jpg
Updated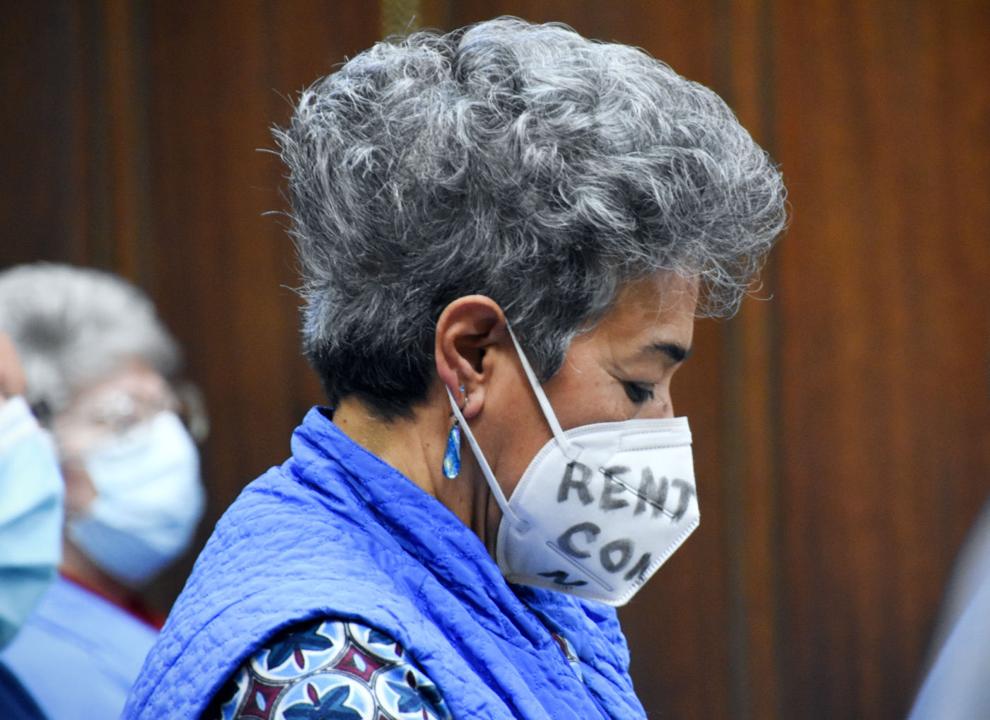 101921-smt-news-protect-mobile-004.jpg
Updated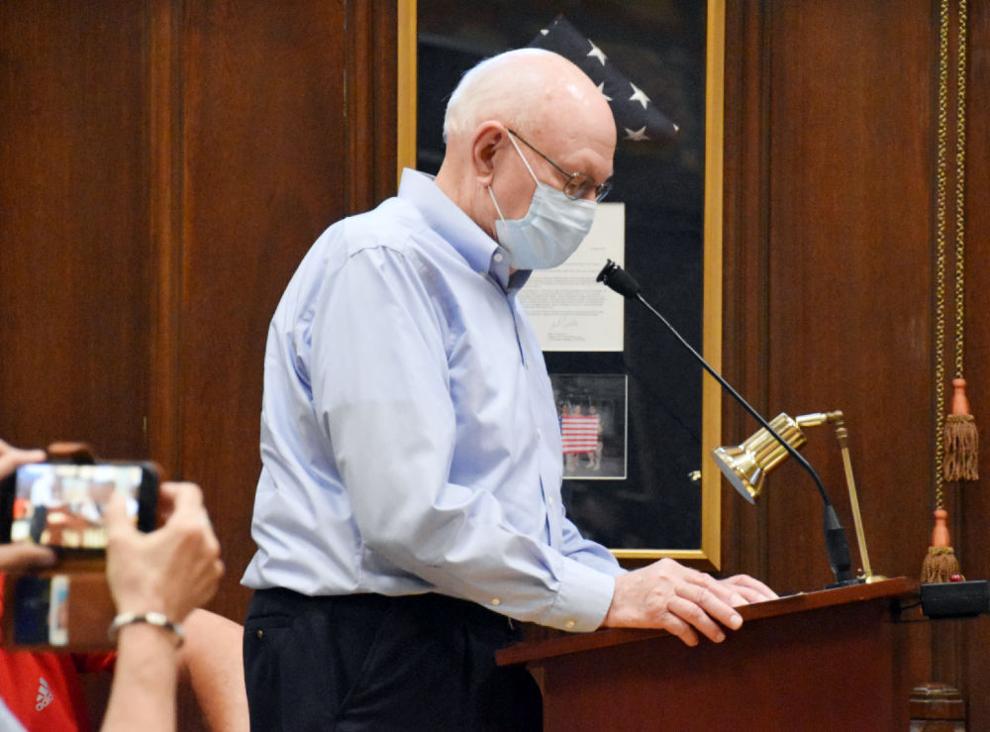 101921-smt-news-protect-mobile-005.jpg
Updated
101921-smt-news-protect-mobile-006.jpg
Updated
101921-smt-news-protect-mobile-007.jpg
Updated