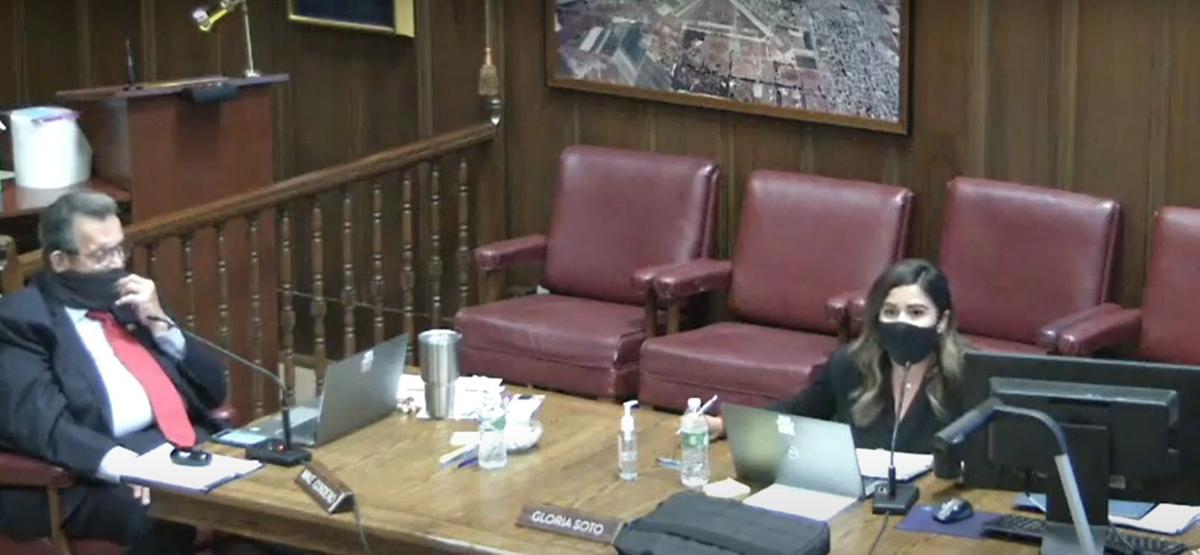 The Santa Maria City Council decided in a split vote Tuesday night to maintain a zero limit on campaign contributions in local elections, with some council members arguing that large contributions have not been an issue locally in the past and enforcement is not needed. 
The decision means the city will maintain the status quo regarding election contributions, which allows candidates to accept individual contributions of any amount in local elections, rather than adopting the California Fair Political Practices Commission (FPPC) standard limit of $4,700 or setting another amount. 
Under state Assembly Bill 571, all cities and counties that do not adopt contribution limits or have them in place — Santa Maria's zero limit qualifies — will be required to adopt the state limit by January 2021.
Councilman Michael Cordero argued against changing the city's zero limit and adopting the state cap, stating that enforcement by the FPPC in local elections would take control away from the local government. 
"If we had an exorbitant donation from someone, that would certainly surface in a relatively short space of time, and I don't think it would help the candidate at all. I would be in favor of not having a limit, that way the state is not in our business and we can continue on," Cordero said. 
According to Chief Deputy City Clerk Rhonda White, the average individual contribution received in past elections has been approximately $1,500, with contributions rarely topping $2,000. 
Santa Barbara County Planning Commission was poised to deny a 143-home development proposed within and adjacent to Rancho Maria Golf Club, but instead voted 5-0 Thursday to continue the hearing until Feb. 3.
"Our own city council's contributions, 98% of the time, have never even come close to the state allowable default limit of $4,700 … not to say those haven't happened in the past or they can't happen again, but in this area that's not the common practice," White said. 
During the most recent election, in which the mayor and two City Council positions were up for election, the majority of contributions were at or under $2,000. The highest individual campaign contribution was $3,000 for Mayor Alice Patino in her reelection bid, according to campaign finance statements. 
Maintaining a no-limit policy was also supported by City Attorney Thomas Watson, who said adopting a limit other than the state standard would then leave enforcement duties to city staff themselves, potentially creating an awkward situation between staff and elected officials who violate the rules. 
Small homes in high density, a major increase in traffic, the viability of a secondary access, potential wildfire danger, the visual impact an…
"We know from the federal situation, that's an uncomfortable scenario, and it's also detrimental to the political process," Watson said. "I would envision, if the decision was made, that we would bring in an outside law firm to do investigations after the election was completed so that it did not interfere with the election process." 
He also argued that setting limits when Santa Maria doesn't have a history of political corruption would be "a solution in search of a problem," since the public can police these contributions themselves. 
"Statewide, this might make sense, in Los Angeles and San Diego and in other large communities. I'm not sure that you have the level of fiscal corruption here," he said. 
Councilwoman Gloria Soto, however, argued that contribution limits can help to ensure that no one donor decides the outcome of an election, even if major contributions haven't been an issue so far.
"Having campaign limits will ensure that each campaign is funded at the grassroots level, and that each voter has a feeling like they were a part of that particular win for that candidate," Soto said.
Santa Maria will receive more than $960,000 in a second round of COVID-19 federal CARES Act funding that will allow for increased rental assis…
She added that the council will not have the chance in the future to rely on the state for enforcement, and that if a future council decides to set limits on contributions, the burden of enforcement and any lawsuit expenses would fall to the city. 
Ultimately, Patino, Cordero and Councilwoman Etta Waterfield's staunch opposition to contribution limits sealed the deal, despite the possibility of things changing in the future.
"I don't hold the crystal ball, as none of us do up here. There's all kinds of possibilities that can happen, I just don't think we need to look for a solution of a problem that we don't have right now," Patino said.  
The ordinance was passed 3-2, with Soto and councilmember Michael Moats dissenting.
Several cities in Santa Barbara County including Guadalupe, Lompoc and Buellton have not set limits and are likely to default to the state recommended limit, White said. The city of Santa Barbara has no individual contribution limits in place, while in the city of San Luis Obispo the limit is $300. 
You can watch the full Nov. 17, 2020 Santa Maria City Council meeting below:
Get Government & Politics updates in your inbox!
Stay up-to-date on the latest in local and national government and political topics with our newsletter.