Santa Barbara County will use reserve funds and issue certificates of participation to pay for upgrading the Laguna County Sanitation District Wastewater Reclamation Plant that serves Orcutt and unincorporated areas of Santa Maria and will provide sewage treatment for the Northern Branch Jail when it becomes operational.
In a unanimous vote Tuesday, the County Board of Supervisors authorized the staff to issue up to $30 million in essential service revenue COPs for a term of not more than 21 years and a true interest cost not to exceed 4%, although at current market conditions the rate would be about 2.18%.
Tax Collector and Treasurer Harry Hagan said the COPs issue is expected to receive a "really strong AA" rating, although it could be as high as AAA.
"And that means it will be cheaper money," said Supervisor Peter Adam, whose 4th District contains part of the treatment plant's service area. The plant also serves portions of Supervisor Joan Hartmann's 3rd District.
A report from Hagan and Public Works Department Director Scott McGolpin noted the treatment plant, located at the end of Dutard Road west of Black Road, and pipelines were constructed 61 years ago and were upgraded in 1974, 1986 and 2001.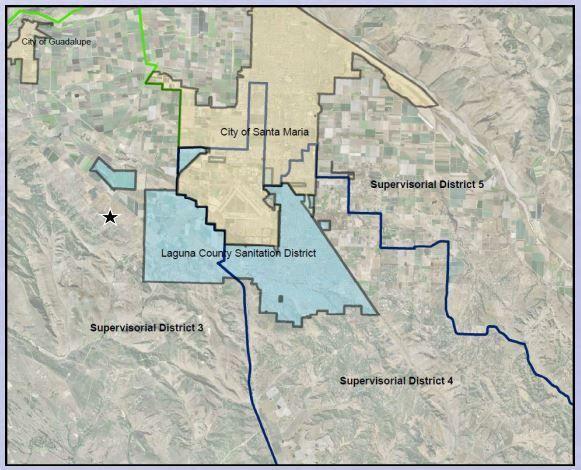 It currently has about 11,700 connections along its 128 miles of pipelines, and all the wastewater it treats — about 3.7 million gallons per day — is recycled and used for irrigation, according to the district's website.
As with other capital facilities, the county planned to replace the plant and equipment as a result of aging, wear and new regulations and to meet future needs, so in 2011 a master plan for upgrades, improvements and replacement was prepared.
The first phase of the plan, which will be financed by the COPs and capital reserve funds, will replace outdated, obsolete and deficient facilities that are at the end of or have exceeded their useful life, McGolpin said.
Improvements will not increase the amount of wastewater the plant can handle but will maintain its current capacity while allowing for its future expansion.
They will also allow the plant to operate in compliance with Central Coast Regional Water Quality Control Board waste discharge requirements and master recycling permit for the next 50 years, according to the staff report.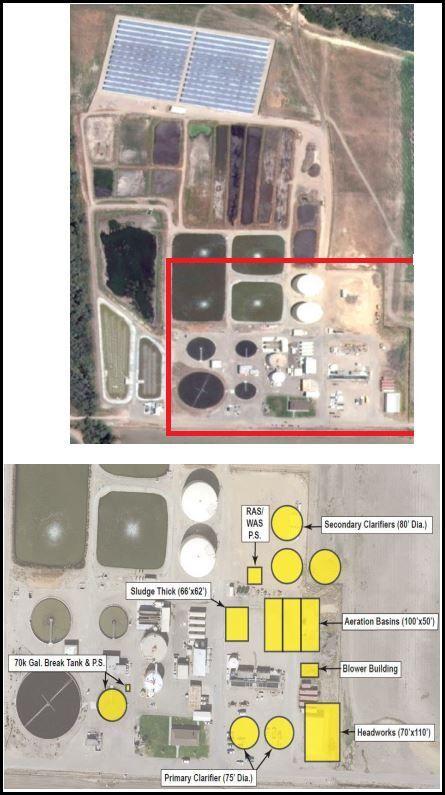 Components installed in 2003 will remain in service, but the laboratory and control buildings will be updated, facilities will be repurposed and redundancies will be built in so the plant can continue to function when equipment is taken offline for maintenance, McGolpin said.
Project engineering and preparation of plans and specifications were done by Carollo Engineers, and the $53 million construction contract was awarded to W.M. Lyles Co. by the supervisors in a separate unanimous vote Tuesday.
Adam said the improvements are long overdue.
"This is a 60-year-old piece of equipment that we've been trying to cobble together with duct tape, baling wire and bubblegum, and it's really, really time to get this updated," Adam said. "And I think it's been really well done."