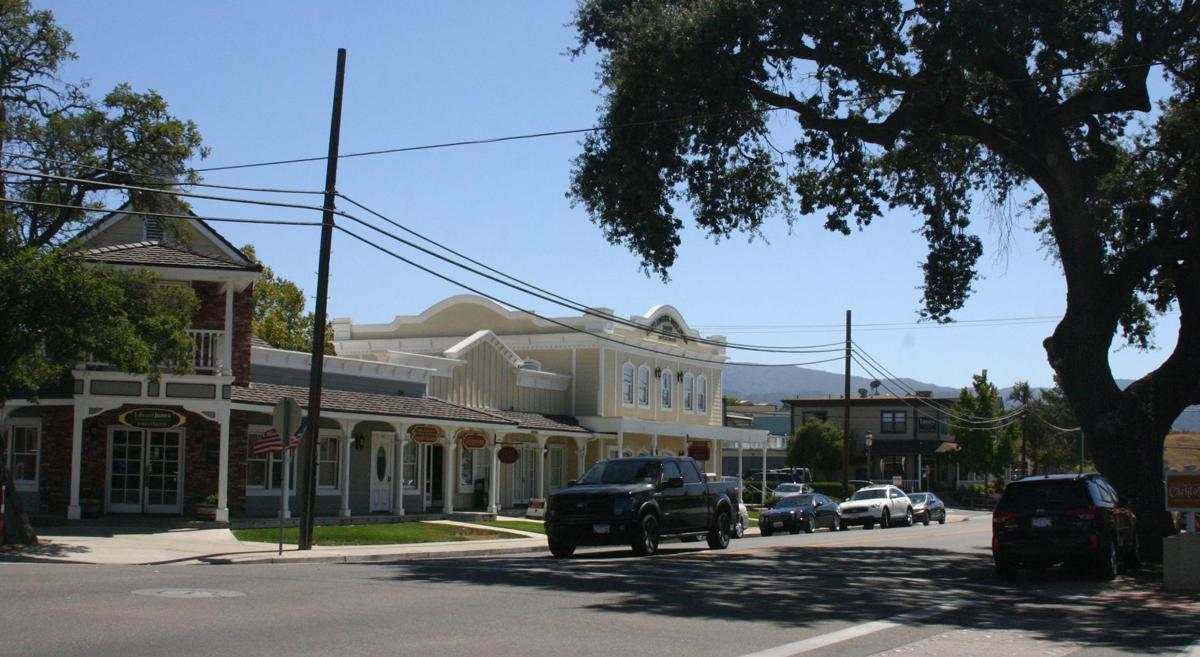 Santa Barbara County Board of Supervisors extended its protection for commercial tenants unable to pay rent because of COVID-19 impacts until Jan. 31, 2021, although one supervisor said the action was unnecessary.
Supervisors voted 4-1, with 4th District Supervisor Peter Adam dissenting, to approve an urgency ordinance that will continue the county's existing protection for commercial tenants, which roughly mirrors the protection afforded residential tenants by Assembly Bill 3088, and will only apply to unincorporated areas, not to cities.
The ordinance prevents landlords from evicting commercial tenants for nonpayment of rent between Sept. 1 and Jan. 31 provided the tenant furnishes the landlord with proof of a loss of income as a result of COVID-19 and, by Jan. 31, pays at least 25% of each payment missed during that time period.
Board Chairman and 2nd District Supervisor Gregg Hart and 5th District Supervisor Steve Lavagnino brought the urgency ordinance to the board after the governor issued an executive order allowing counties to extend commercial tenant protections that were eliminated by AB 3088.
"I don't know about you guys, but I've felt throughout this whole pandemic, as an elected official, my hands have been tied on a number of very important issues," Lavagnino said. "And I think that this gives us one tool in our toolbox to provide some much-needed relief to our local businesses."
He said it would give them a four-month window to get their feet back under them.
But Adam said the ordinance was not needed because landlords would prefer to keep the tenants they have, particularly because of the uncertainty that another tenant would come along who could pay the same rent.
Jim Knell, the owner of SIMAS Corp. that has 250 retail tenants, said he has contracts for tenants to move in when current tenants move out, and the ordinance would force him to violate the contracts and lose prospective tenants.
He also said the county is setting itself up for lawsuits.
"This is a bad law," Knell said. "You're jeopardizing business."
He blamed the business shutdown and onerous process of reopening created by the state and county for causing economic problems and business failures.
"You'd do well to listen to him," Adam said. "That's how it actually works."
He also agreed with Knell's assessment about the source of the problems.
"The root cause of this is our failure to open," Adam said. "I don't believe there's adequate evidence to continue the shutdown policy. … I think you're sliding down that razor blade into a bucket of alcohol if you continue to do this."
Hart said the loss of income caused by COVID-19 could leave commercial tenants unable to pay rent and vulnerable to eviction, and the loss of businesses is something the board wants to avoid.
He said "businesses that have been able to survive, very tenuously to this point, may be in very difficult circumstances in the very near future, and the point of having this protection is to give them every opportunity we can to survive and keep people employed and continue to keep the economy going as best as possible, at least for the near term to get us into January."
Third District Supervisor Joan Hartmann was concerned that people are abusing tenant protection and landlords have no recourse if they disagree with a tenant's assertion that COVID-19 is to blame.
Small claims and civil courts are not active at this time, but eventually a dispute could end up there when those courts reopen.
"Well, I'm really torn on this because justice delayed is justice denied, and people can be in dire straits and not have access to a process that will resolve disputes, and that's ripe for abuse," Hartmann said. "So that's really concerning to me, but on the balance of the equities, I'll go along with it. … This is a very painful decision."
First District Supervisor Das Williams pointed out it's the same ordinance they all voted for before, but he hoped they would agree to amend the ordinance if necessary in the future.
Concerned about COVID-19?
Sign up now to get the most recent coronavirus headlines and other important local and national news sent to your email inbox daily.