After hearing comments from more than 100 people in an overflow crowd Tuesday in Santa Maria, the Santa Barbara County Board of Supervisors voted 4-1 to ban cannabis cultivation on parcels zoned Agriculture 1, those less than or equal to 20 acres in the inland area.
The vote, with Chairman and 5th District Supervisor Steve Lavagnino dissenting, also conceptually approved requiring a conditional use permit for all cannabis operations on land zoned AG1 larger than 20 acres in the inland area.
Some of the supervisors indicated they want to look at possibly requiring CUPs for larger parcels on lands zoned AG2.
Lavagnino didn't specifically say why he voted against the motion, but his comments indicated he had concerns about the impact requiring CUPs would have on the process of moving applications through the system and how the change would impact those who have already applied for land use permits on the smaller AG1 parcels.
"We're on our first CUP and it's taken four to six months," Lavagnino said, after CUPs were suggested for AG2 parcels. "All we're going to do is delay the process. If you can't grow it on AG2, there is no AG3."
But 3rd District Supervisor Joan Hartmann pushed for a discussion of issues surrounding the AG2 zoning.
"I think we have conflicts on AG2, and we can't ignore it," she said.
In a separate 5-0 vote, supervisors agreed to increase the area where property owners must be notified when an application is filed for a cannabis operation in existing developed residential neighborhoods and rural neighborhoods in both the inland and coastal areas.
Notices will have to be sent to all property owners in an existing developed or rural neighborhood if the proposed site is within the existing developed neighborhood, is outside but adjacent to such neighborhoods or if access to the proposed location is along a public or private road through such a neighborhood.
The notification change won't take effect in the Coastal Zone until the amendment — considered minor — to the Local Coastal Program is certified by the Coastal Commission.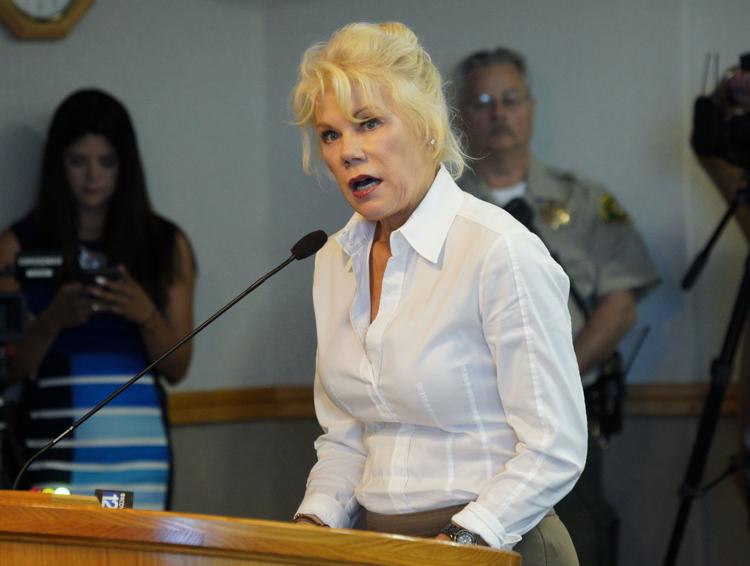 It's unclear what effect the prohibition of cannabis operations on smaller AG1 parcels will have on operators who have already submitted applications for a LUP.
Staff indicated that since the previous ordinance went into effect, the county has received 171 applications for projects on 116 parcels, and 13 of those are on AG1 inland parcels. None have been approved.
Previously, outdoor, indoor and mixed-light cultivation, nursery and nonvolatile manufacturing operations required only a land use permit, while distribution operations required a minor conditional use permit and volatile manufacturing required a conditional use permit.
LUPs are approved administratively by the planning director but can be appealed to the Planning Commission.
CUPs are subject to a public hearing before the Planning Commission, which would approve or deny the permit, which in turn could be appealed to the Board of Supervisors.
CUPs also require additional findings to be made in order to be approved.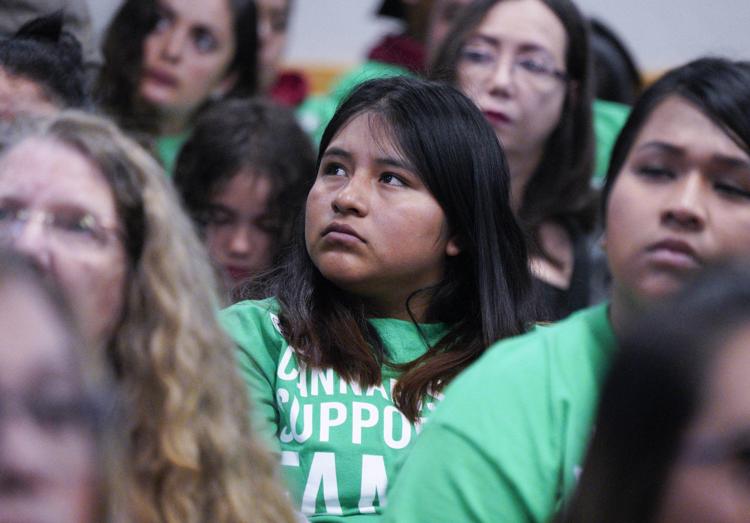 The requirement for a CUP for cultivation on the larger parcels will have to go back the Planning Commission for additional review before returning to the board for final approval.
Fourth District Supervisor Peter Adam, who made the motion banning cannabis on small parcels and requiring CUPs on larger parcels, said he saw three main issues with residents' demands for greater regulation of cannabis near residential areas.
"I … don't think it's fair for people who are paying … to live in Carpinteria and can't open their windows … and we say 'that's tough,'" Adam said. "And wineries — they don't want any kind of smell in the tasting room that can affect anyone's perception of wine.
"And then we have this pesticide issue, and that's the hardest of all," he said, referring to growers of other products who say they can't spray pests because if pesticide drifts into cannabis operations, it could lead to lawsuits. "Dams break, bridges fail, and drift happens."
Adam said he was trying to find a way to make cannabis compatible with other agriculture.
"I would like to support the industry, but there are all these other problems," he said.
Get Government & Politics updates in your inbox!
Stay up-to-date on the latest in local and national government and political topics with our newsletter.