The wheels will start turning soon on a long-awaited project to help Santa Barbara County farmers develop agricultural tourism activities that could provide more stable revenue and keep their farms viable.
With a unanimous vote Nov. 17, the Board of Supervisors gave the Planning and Development Department staff the green light to get rolling again on the agricultural tiered permitting project that's been stalled by other work.
Supervisors also added to the list of activities that farmers could get approval for through a streamlined permit process and approved a budget transfer to cover the cost of getting the project back on the road.
"We are an agricultural county," said Supervisor Joan Hartmann, whose 3rd District contains much of the county's agricultural land. "It's our largest economic sector; I think it's $2.6 billion every year.
"But it's a really hard industry to have consistency," she continued. "And I think we want to preserve agriculture in our county and want, I believe, to create more options for agriculturists to have more stability in their income stream.
"So I think that this is a real step in that direction."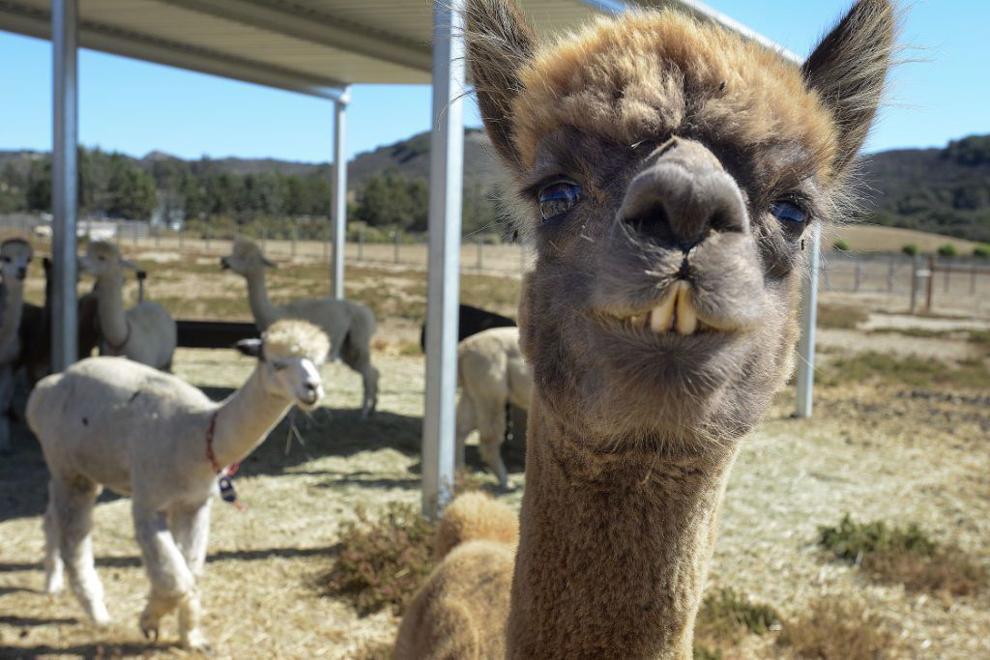 The initial goal was to expand the small-scale agriculturally related uses allowed through the Gaviota Coast Plan to properties zoned Agriculture 2 throughout the rest of the county, explained Julie Harris, senior planner with the Long Range Planning Division.
Those small-scale uses include such activities as aquaponics, composting, firewood processing and sales, lumber processing and milling, farm stands, agricultural product preparation and processing, tree nut hulling, limited camping, fishing and horseback riding.
Harris said some of the activities in the Gaviota Coast Plan are exempt from permits, while others require a zoning clearance, a land use permit or a coastal development permit, depending upon the primary agricultural operation and the level of the new activity.
Some more intense activities are allowed by obtaining a more complex conditional use permit.
But she noted a number of other activities that could be allowed in the inland areas using the streamlined permit process had been suggested and divided into two options, one with activities requiring less staff work.
That option included incidental food service, small-scale farm-to-table dinners, cooking classes, other small-scale events and educational activities like farm tours, agriculture and natural resources workshops, bird and wildlife watching, astronomy, stargazing and photography.
Supervisors directed staff to include those as they work out the details of the tiered permit process ordinance, and Hartmann asked that staff look into allowing farm breweries.
Deputy Planning Director Dan Klemann said staff could do that but cautioned that it might require more research and the development of standards and conditions, like those in the other option that would cost more and take longer
Those included restaurants, bed-and-breakfast inns, festivals, concerts, running and equestrian events, youth and elder hostels, guest ranches, balloon rides, weddings, dog trials and camping with yurt, tent or trailer accommodations and bathrooms with showers.
Harris said other ideas like public bike paths and trails should probably wait until the Community Services Department completes the recreation master plan it's currently developing.
Although 4th District Supervisor Peter Adam and 5th District Supervisor Steve Lavagnino supported looking at both options, Hartmann said entertainment and concerts are not appropriate on ag lands, especially since other venues are available for those.
Supervisors decided to leave out the second group of options on the advice of staff.
"We can move a package forward now that may be needed by the agricultural community sooner rather than later, and then keep some of the pieces that are a little bigger and more related to the rec master plan for an effort that will include the recommendations that come out of that plan," said Planning Director Lisa Plowman.
She said those would then be incorporated in the department's next work plan.