Cannabis tax income continues to climb in Santa Barbara County, with revenue hitting $4.2 million in the first quarter of the 2020-21 fiscal year, a 50% increase from the $2.8 million reported from the first quarter of 2019-20, according to a report to the Board of Supervisors.
The county is reviewing 23 applications for retail storefront licenses from six community plan areas, and nine of the 12 cultivators that were operating in existing developed rural neighborhoods have shut down after supervisors approved an ordinance amendment banning them from those areas, according to the report.
Enforcement operations are eliminating the large illegal cultivation operations, the report said, but more needs to be done to address small illegal operations.
Those were just some of the highlights in the first-quarter report on cannabis taxes, compliance and enforcement.
Tax revenues
The $4.2 million in tax revenues came from 54 of the county's 121 operators who reported gross receipts for the quarter, county fiscal policy analyst Steven Yee said. Another 38 reported zero receipts and 29 failed to file reports.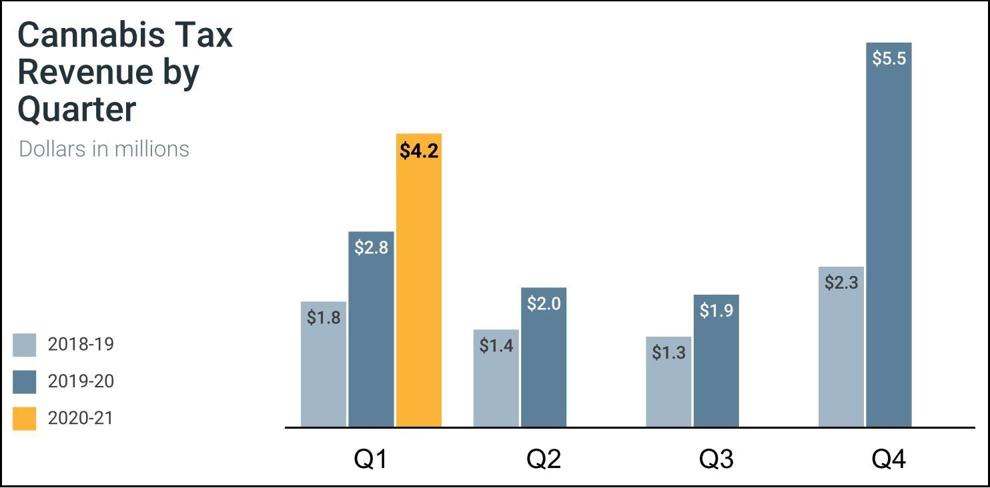 Assistant County Executive Officer Barney Melekian said there are a number of reasons for reporting no income, including being a nursery operation or between growing cycles, having no activity or terminating operations.
"The greater problem is the failure to file a report," Melekian said, adding that operators may not realize that even if they have no gross receipts, they are required to file. "It does not appear that, for the most part, the failure to file a report is nefarious in intent."
Taxes received from cannabis operations have increased every quarter since the first quarter of 2018-19, and officials have said they are now one of the county's top four sources of discretionary revenue.
Cannabis tax revenues could increase by an estimated $650,000 after up to six retail storefront operations are phased in, with that figure projected to rise to $1.5 million over the next five years.
EDRNs and odor
Cannabis cultivation in existing developed rural neighborhoods, or EDRNs, odor from cultivation operations and retail cannabis stores in community plan areas have been the focus of most complaints from residents and concern for supervisors.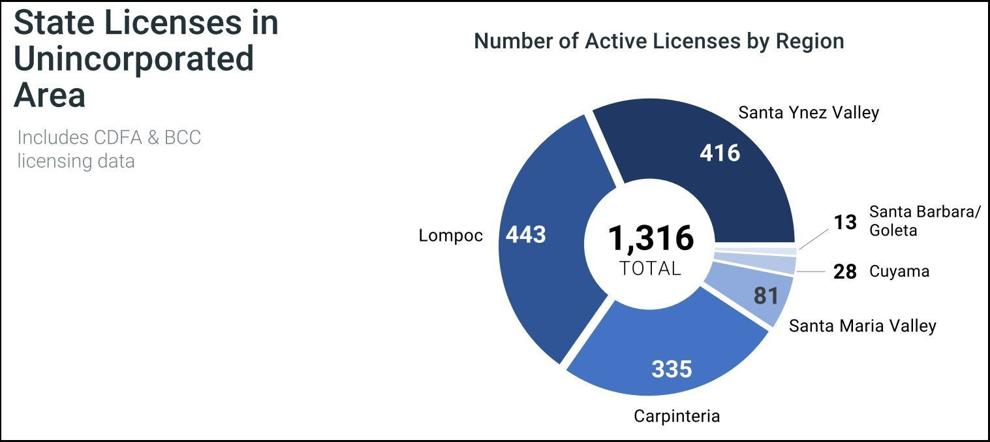 The board responded in July by amending the Land Use and Development Code to ban cultivation in EDRNs, which would force 12 operations to shut down and reduce the cultivated area by as much as 25,047 acres.
Melekian said of the 12 operators, nine have ceased cultivation and one has filed a lawsuit against the county.
He noted the four-month grace period ended Dec. 14, so the cannabis compliance team would begin site inspections this week.
Third District Supervisor Joan Hartmann said odor complaint forms require the parcel number for the property that's producing the skunky odor, which she said is extremely difficult for the public to obtain.
She said she believes that leads to residents not filing complaints, which is one reason some existing cultivation operations say they've had no complaints when they file for land use permits.
Planning and Development Department Director Lisa Plowman said they encourage the public to file complaints and do the best they can to identify the location generating the odor.
"That way we can at least track that we're getting complaints," Plowman said.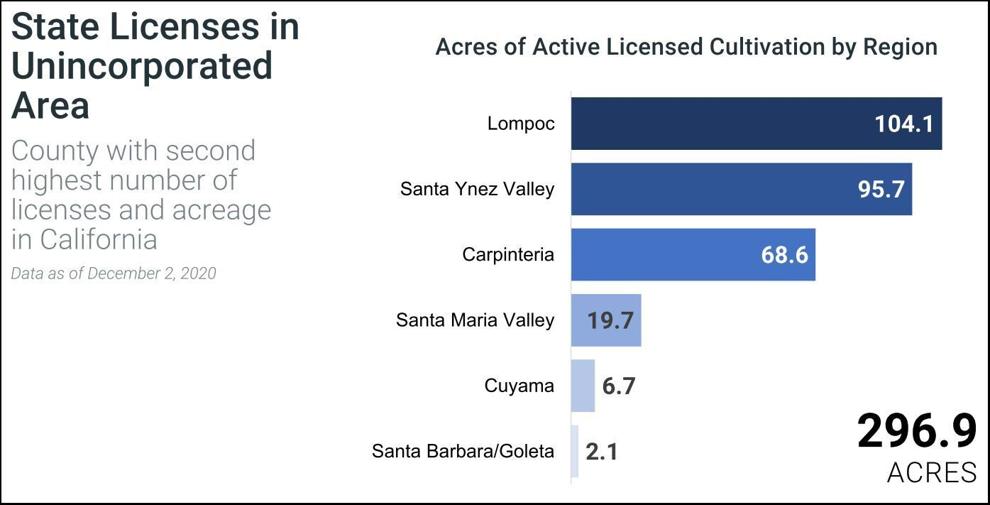 During the first quarter, her department responded to eight odor complaints in the North County.
Enforcement of county cannabis ordinances and the elimination of illegal operations have been concerns for supervisors, and it appears the Sheriff's Office focus on the black market is paying off in shutting down the large illegal grows resulting from fraudulent applications.
However, the report noted more needs to be done to address the smaller illegal operations.
"I do think that it's vital that oversight and enforcement continue to be a growing part of this business," 1st District Supervisor Das Williams said.
Evidence of the effectiveness of the existing enforcement program may be visible in the falling statistics.
In the first quarter of the previous fiscal year, 12 enforcement operations resulted in the seizure of 16,684 plants valued at $4.2 million and 1,157 pounds of dried products valued at $1.2 million.
This fiscal year, only five enforcement operations were conducted in the first quarter, leading to the seizure of just 7,220 plants valued at $3.6 million and 250 pounds of dried products valued at $250,000.
The Agricultural Commissioner's Office investigated one complaint involving pesticide use violations at a cultivation operation in Los Alamos, where workers and safety violations were also discovered.
While the investigation is continuing, the grower is working with the Ag Commissioner's Office to resolve the violations.