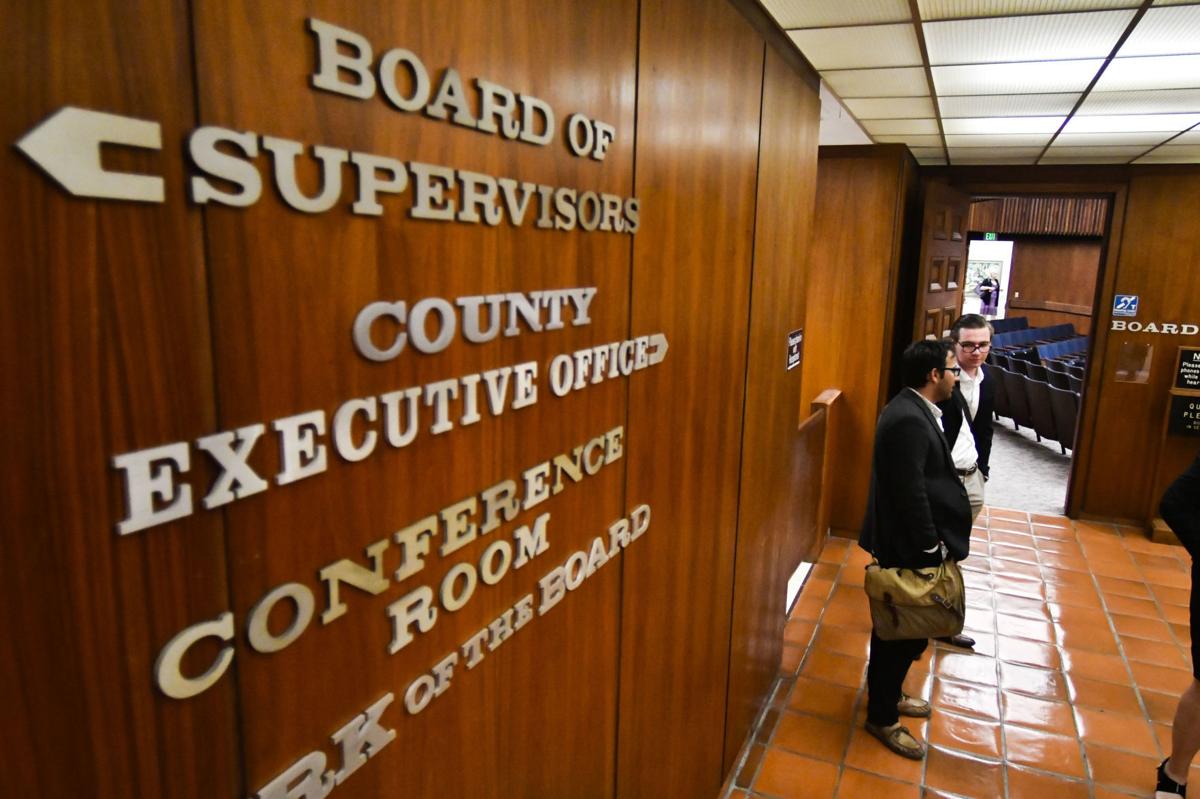 The Independent Redistricting Commission membership may not reflect the demographics of Santa Barbara County because age, gender and ethnicity were not considered when the pool of best qualified applicants was developed, critics said Tuesday.
Third District Supervisor Joan Hartmann was joined by four members of the public in criticizing County Registrar of Voters Joe Holland for not only failing to consider those attributes but also not revealing the criteria he used to separate the "most qualified" from the "qualified" to pare 200 applicants down to a pool of 45.
"It's beyond comprehension this has gone into a black box and we have a very unrepresentative pool," Hartmann said, noting Latinos make up 46% of the county population but only 13% of the candidates pool and people under age 40 make up 57% of the population but only 14% of the pool.
She also said women make up 50% of the county's population, but 65% of the pool of candidates are men.
"So in other words, you've created a candidates pool that is old, white and male," Hartmann said, adding it's hard for her to see how a commission representative of the county can be created from that pool.
Holland responded that the ordinance creating the independent commission only directed him to select the most qualified applicants using three general criteria.
"It doesn't require me to take into account gender, age and ethnicity," he said.
The ordinance says the most qualified applicants will be selected based on:
• Experience that demonstrates analytical skills relevant to the redistricting process and voting rights and an ability to comprehend and apply the applicable state and federal legal requirements;
• Experience that demonstrates an ability to be impartial; and,
• Experience that demonstrates an appreciation for the diverse demographics and geography of the county of Santa Barbara.
The first five commission members — one from each supervisorial district — were chosen Tuesday in a random drawing conducted by District Attorney Joyce Dudley from the pool of the 45 candidates developed by Holland.
Those five now will choose one more member from each district and one member at-large from the remaining pool of candidates to form the 11-member panel that will redraw the supervisorial district boundaries based on the results of the 2020 census.
Hartmann said she had applicants from her district who were experienced with geographic information system mapping, statistics and voting rights who were not included in the pool of most qualified, and she wanted to know what criteria were used to determine who would be included.
But Holland declined to go into that, adding the process was "very subjective."
"If you select a candidate for any position anywhere, it's always subjective," he said.
Hartmann didn't like the idea that the pool was chosen subjectively, but 4th District Supervisor Peter Adam said that while he isn't always a fan of Holland, he felt Holland did the best he could based on the ordinance.
"The rules we gave him are a little bit subjective," Adam said.
Of the five members of the public who spoke, all supported Hartmann's position except Andy Caldwell, who criticized the board and defended Holland.
Caldwell said the county has a large population of Latinos but asked how many are under age 18 or aren't eligible to vote; noted most young people don't have time to volunteer but retired people do; and blamed supervisors for not rounding up more people to apply.
"You act like spoiled children … when you're the ones who created this ordinance, not Joe Holland," Caldwell said.
Board Chairman and 2nd District Supervisor Gregg Hart said it will be difficult for the first five members to select people that will make the commission representative of the county.
"I think there will be tremendous concern by the citizens of our county if this goes sideways," Hart said.
Hartmann was upset that the county, the first in the state to develop an independent commission, failed in the process.
"We had a chance to be a model of reform, and instead we get [someone] in a back room making decisions with criteria that won't be made public and won't be explained," Hartmann said. "This clearly, on its face, flies in the face of the spirit of the ordinance itself."
Get Government & Politics updates in your inbox!
Stay up-to-date on the latest in local and national government and political topics with our newsletter.