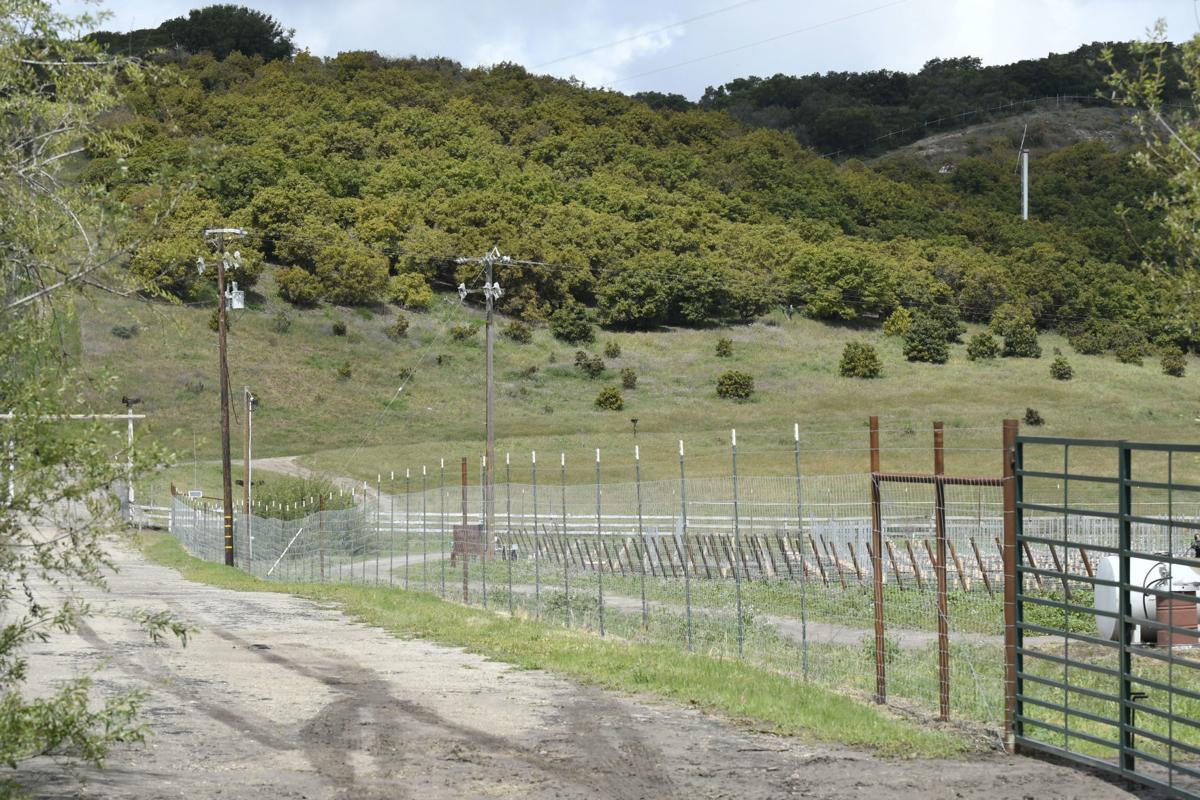 One of the most ambitious — and controversial — cannabis cultivation projects proposed in Santa Barbara County is scheduled to come before the Planning Commission for approval Wednesday.
The Herbal Angels cannabis cultivation project, proposed for 2761 Cebada Canyon Road in Lompoc, is slated for a public hearing at the commission's meeting set for 9 a.m., but only virtual participation will be allowed.
The site currently contains an avocado orchard and a legal nonconforming cannabis cultivation operation; however, the County Sheriff's Cannabis Compliance Team raided the site in December 2019 and seized multiple boxes of cannabis products that allegedly were being illegally produced there.
Herbal Angels is seeking approval of a minor use permit, conditional use permit and development plan for approximately 16 acres of cannabis cultivation in hoop structures, which includes about 4 acres of hoop houses already on site, as well as mixed-light cannabis cultivation and a wholesale nursery operation in approximately 1 acre of greenhouses.
The proposal also calls for one 12,000-square-foot two-story building for commercial cannabis processing and distribution, one 40,00-square-foot two-story building for commercial cannabis drying, curing, processing and agricultural storage and one 288-square-foot pump house and water treatment building.
In addition, the project would include a 2,400-square-foot triplex containing three residences for agricultural employees and their families.
The operation would provide jobs for 20 full-time employees, with an additional 36 part-time employees brought on during the peak season, according to Planning and Development Department documents.
Up to four harvests per year are anticipated for outdoor cultivation and for each greenhouse, with the harvests lasting up to 10 days each.
The proposal also calls for 50 parking spaces and two truck parking and loading areas adjacent to the processing buildings, where all the drying, curing, trimming, packaging, freezing and distribution would take place.
The buildings also would provide storage for harvested product, equipment and chemicals.
The greenhouses would be 23 feet tall and equipped with automated blackout tarps, while the hoop structures would be 12 feet tall and equipped with blackout tarps for light deprivation, which is necessary to provide the increased number of harvests.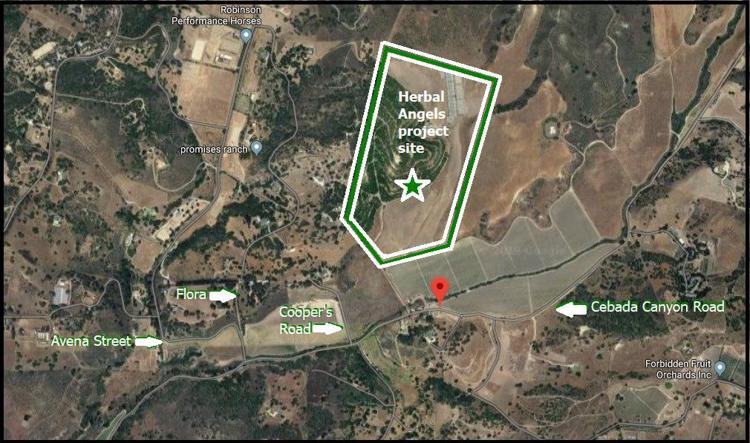 Two existing 5,000-gallon water tanks would be replaced by two 50,000-gallon water tanks and one 200,000-gallon water tank for the cultivation operation and one 200,000-gallon water tank for fire protection.
The project would be surrounded by an 8-foot wire fence, with locked gates at the entrance and on the access road, according to the Planning and Development documents.
For odor abatement, the project calls for constantly functioning high-efficiency particulate air filters inside of the areas used for drying, curing, trimming and storage.
An odor neutralizing system would be installed on the greenhouses and between the outdoor cultivation and the existing Cebada Canyon developed rural neighborhood, which abuts the parcel to the west.
A cannabis cultivation operation west of Buellton got the green light Tuesday when the Santa Barbara County Board of Supervisors upheld the ow…
Because of the order for social distancing to prevent the spread of coronavirus, the public may watch the meeting livestreamed on local cable channel 20, online at www.countyofsb.org/ceo/csbtv/livestream.sbc and on YouTube at www.youtube.com/user/CSBTV20.
Those who wish to comment on an issue before the commission can email them to the recording secretary at dvillalo@countyofsb.org prior to the close of public hearing on that item.
Emails should state if the sender wants them read into the record, which will be done if time allows.
The public can also comment by phone by calling 805-568-2000 and stating name, phone number and item to speak on, and the recording secretary will call back at the appropriate time.
Those commenting by phone are asked to be available at the appropriate time and to mute all streaming devices when called to speak to avoid feedback.
Complete Series - Green Rush in the 805?: Cannabis on the Central Coast - Looking at land use, money, science, law enforcement and education
"Green Rush in the 805?" explores five areas that will be affected by the legalization of cannabis: land use, money, science, law enforcement and education. Our aim is to equip readers with the knowledge needed to contextualize decisions made by governing bodies, and grasp the challenges that will be faced by growers, law enforcement officials and schools.
The Lotus River dispensary opened for business Saturday, becoming Lompoc's newest — and largest — retail cannabis shop.
Get Government & Politics updates in your inbox!
Stay up-to-date on the latest in local and national government and political topics with our newsletter.