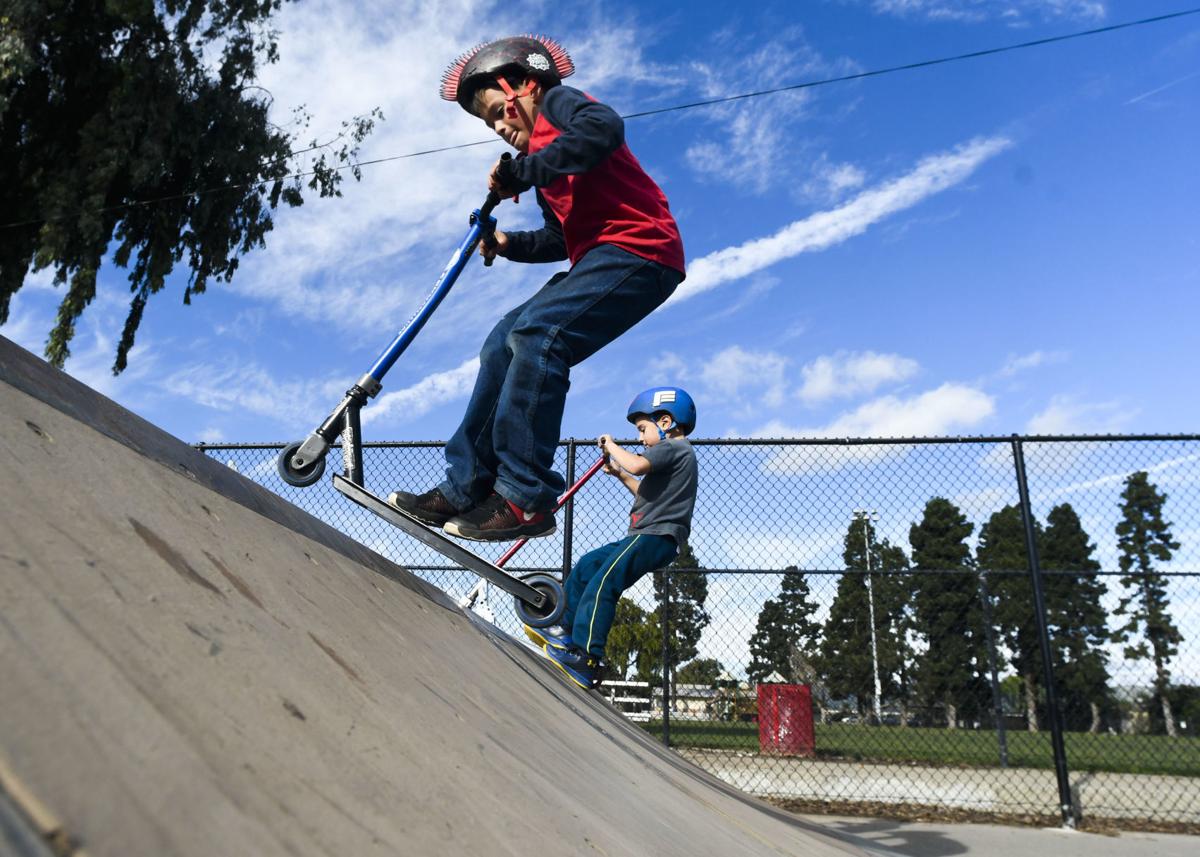 A monthslong study of Santa Maria's recreation and leisure needs got the cold shoulder from the City Council Tuesday after two council members voiced concerns about its findings and recommendations including thoroughness, the development of public art and additional staffing. 
The 2019 Leisure Needs Assessment and Action Plan aimed to provide a snapshot of the facilities and services offered by the Recreation and Parks Department and present data that could guide the development of new programs and services prioritized by the community.
On a 4-1 vote, with Councilwoman Gloria Soto voting no, the council opted to receive and file the assessment as an informational report rather than adopt it.
Conducted over 10 months by city staff and a hired consultant, the assessment included input from 650 surveys finding that fees, distance between park facilities and a lack of information limited some residents from accessing the Recreation and Parks Department's facilities. 
The city provides 271 park acres to residents, which is 2.42 acres per 1,000 residents. 
The city's park space -- which did not include city-owned open space at Los Flores Ranch, would need to increase by 288 acres to meet the city's target of 5 acres per 1,000 residents.    
Recommendations in the 93-page assessment include addressing real and perceived concerns about safety in parks, implementing a public art plan, use of data to determine department programming and revising fees to better cover the department's costs. 
Recreation and Parks Department Director Alex Posada said the assessment showed the department only collected 12% of its operating expenses from fees. 
You have free articles remaining.
"That's something we'll be talking to you about in the future," he said. 
During the discussion, Councilwoman Etta Waterfield and Mayor Alice Patino said they were hesitant to adopt a resolution to approve the Leisure Needs Assessment and Action Plan, saying they had concerns about certain aspects of the report.   
Waterfield objected specifically to one recommendation that called for hiring a staff person to oversee the implementation of the staff plan. 
She said the council's consensus during the Dec. 3 meeting was the arts plan be financed through a nonprofit or other means that did not involve city funds.
Patino said the information regarding the city's parks and demographics was useful but she didn't agree with some of the action items mentioned in the assessment. 
"I don't have a problem if we receive and file this," she said. "But I don't want this to come up at budget time, 'Oh yeah, we approved that and decided to hire this person.'" 
Posada said the assessment was finalized before the council's decision on the public art plan, and that its recommendations were not binding on city staff. 
"I don't see it as you adopting the recommendations," he said. "The recommendations are really to staff, and from our perspective, we'll see which ones make sense."
The city's Leisure Needs Assessment and Action Plan was last updated in 2013.
Razi Syed covers Santa Maria City Government for Lee Central Coast Newspapers.  Follow him on Twitter @razisyed