Immigration and Customs Enforcement asked for information about significantly fewer immigrants held in Santa Barbara County Jail in 2018 than 2017, and the number of inmates picked up on release fell even more dramatically between the two years, according to a report Sheriff Bill Brown delivered Tuesday to the Board of Supervisors.
Provisions of Assembly Bill 2792, the Transparent Review of Unjust Transfers and Holds, or TRUTH Act, requires law enforcement to provide a report and hold a community forum if ICE had contact with a jail inmate the prior year.
Almost a dozen audience members held up signs saying "#ICE out of SB County," and 14 people spoke during the forum, most asking the county to stop cooperating with the federal agency but with others advocating full cooperation.
Brown told the board that in 2017, a total of 15,241 inmates were released from County Jail custody, and ICE requested information on 526 of them, or about 3.5% of the total, and picked up 351, or about 2.3% of the total.
The first annual report on Immigration and Customs Enforcement agents' access to inmates in Santa Barbara County Jail was delivered Tuesday to…
In 2018, the number of inmates released from County Jail decreased to 14,117, while the number ICE requested information about dropped 20% to 414, or about 2.9% of the total released.
But the number of inmates actually picked up by ICE fell by 70% to 98, or 0.7% of the total releases that year.
Brown said the Sheriff's Office does not notify ICE of illegal immigrants who are taken into custody, but the agency finds out when an individual's fingerprints are sent to the federal Department of Justice.
"We do not run, seek or ask people their immigration status," he said.
When ICE requests information on a specific person, the inmate is notified of the request, and once the inmate's release date is known or pending, ICE will be notified by email.
A resolution expressing support for immigrants seeking opportunity or asylum in the United States through legal processes, the rule of law and…
Brown said he believes most immigrants are good, hard-working people who just want a better life.
"But the reality is, there is a small group, a very small part of that group, that prey on the community, particularly the immigrant community," he said.
He noted that of the 98 inmates picked up by ICE, 65 had previously committed a felony, 61% were in jail because of a felony, 23 had been previously deported, 41 had been booked three or more times, 21 had five or more bookings, and four had 10 or more.
You have free articles remaining.
Although Brown said his office does only what the law requires, advocates for the immigrant community said the Sheriff's Office cooperation instills fear among immigrants.
"We want to have a society where people are not fearful of interacting with law enforcement," said Frank Rodriguez of 805 Immigrant and a member of CAUSE, which advocates for immigrant rights.
Like many other speakers, he asked that future community forums about the TRUTH report be held in the evening when working people can attend.
Benito Camarillo, who described himself as an indigenous American, said there are 29,000 others in the county who contribute to the $1.5 billion agriculture industry.
"It does not benefit our communities to cooperate with ICE," he said. "If you collaborate with ICE, you put more fear into our communities."
Immigrant advocates also said ICE is inhumane to families, separating children from their parents.
But others lauded and encouraged the county's cooperation with the federal agency.
"I'm pleased with the Sheriff's Office because it's following the laws and working with ICE," said Linda Tunnell, noting the crimes committed by those picked up by ICE. "These are the people we don't want in our community."
Supervisors took no action other than to accept and file the sheriff's report, but they expressed varying viewpoints on the issue.
"I represent many in this county who disagree with a lot of the comments made today and support the rule of law," said 4th District Supervisor Peter Adam. "I'm disappointed they're trying to spin the rule of law into hate. … I think there's an excess of hate against the sheriff, if anyone, here."
Board Chairman and 5th District Supervisor Steve Lavagnino said the county is doing what it's required to do, pointing out Congress has never moved forward on immigration reform, regardless of which party was in power.
"Everybody has blame in this game," he said. "This is a bigger problem than us in this county."
091719 ICE Supervisors 04.jpg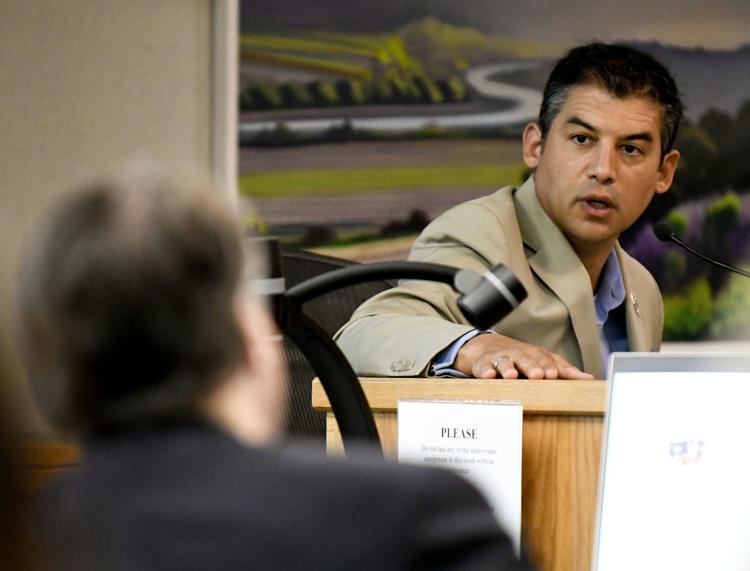 091719 ICE Supervisors 03.jpg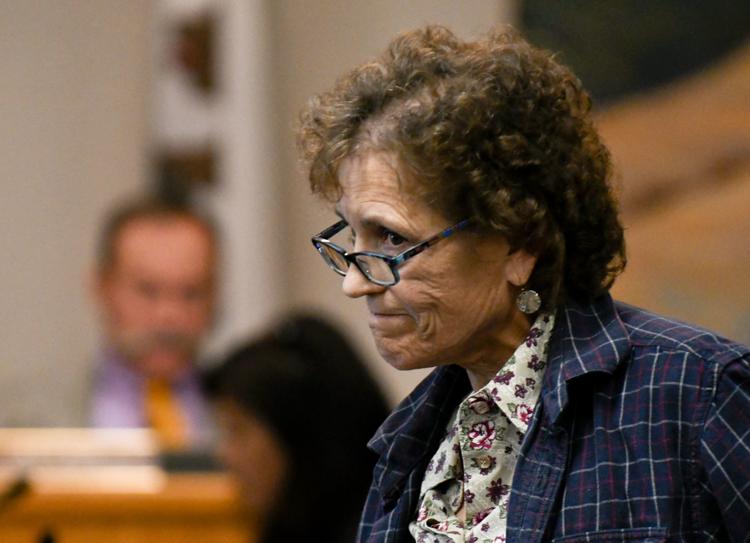 091719 ICE Supervisors 01.jpg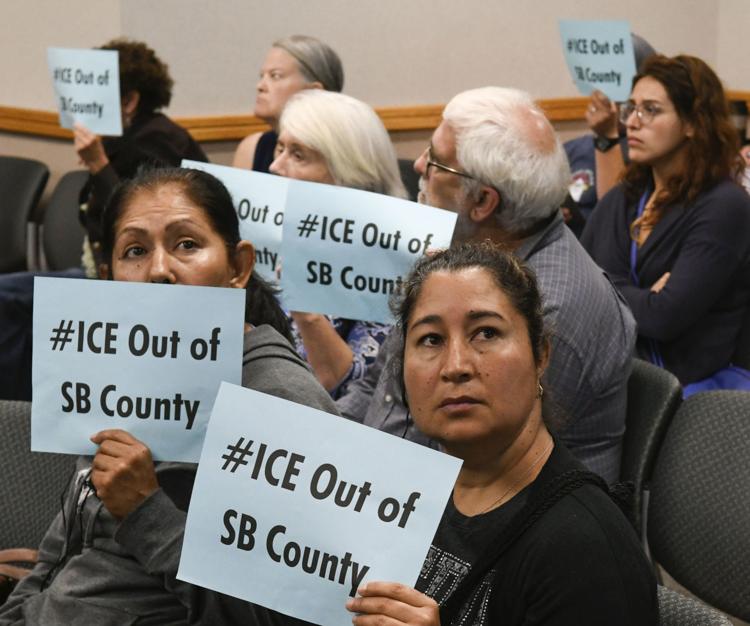 091719 ICE Supervisors 02.jpg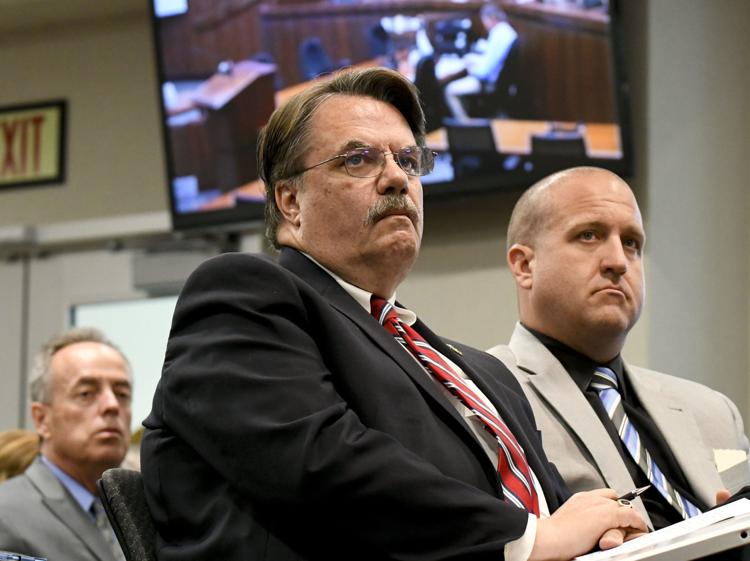 091719 ICE Supervisors 05.jpg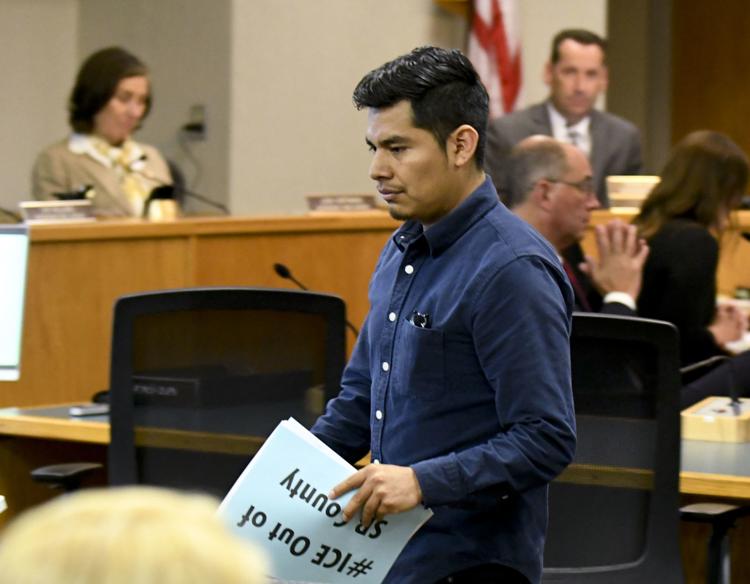 091719 ICE Supervisors 06.jpg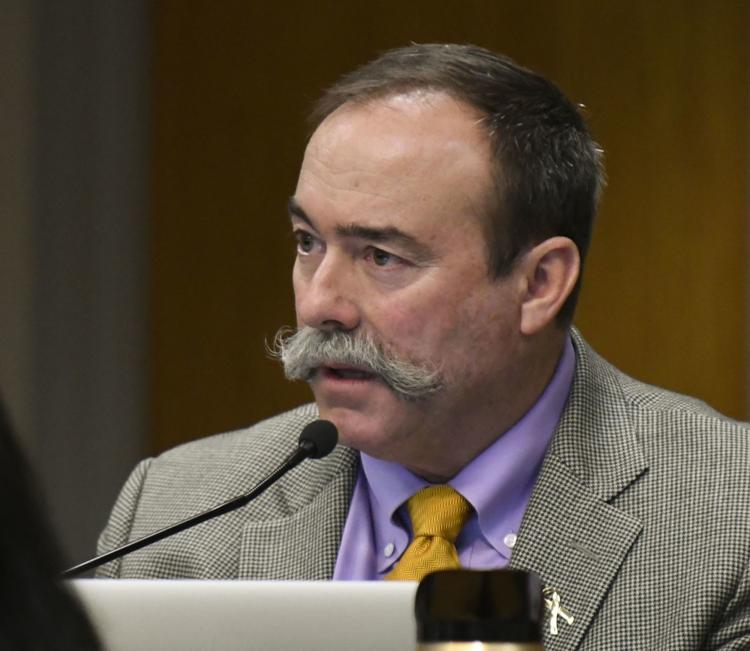 091719 ICE Supervisors 07.jpg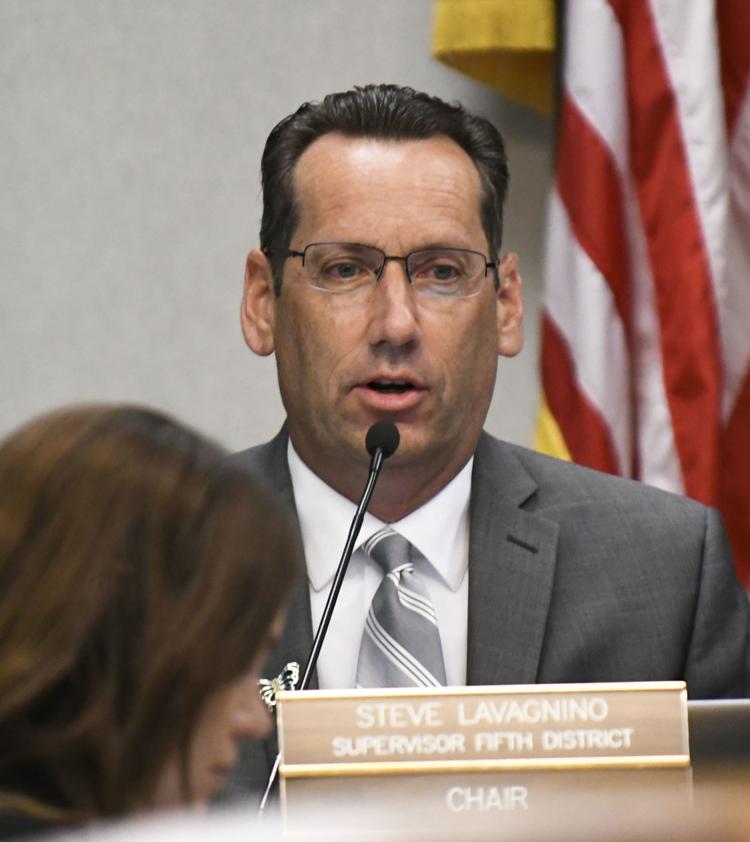 091719 ICE Supervisors 08.jpg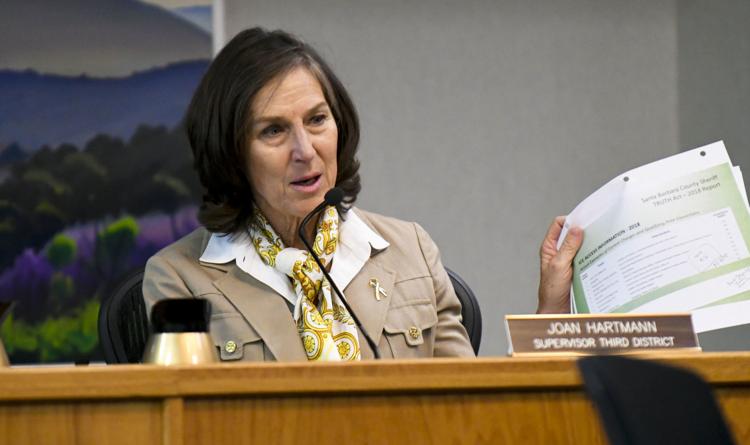 091719 ICE Supervisors 09.jpg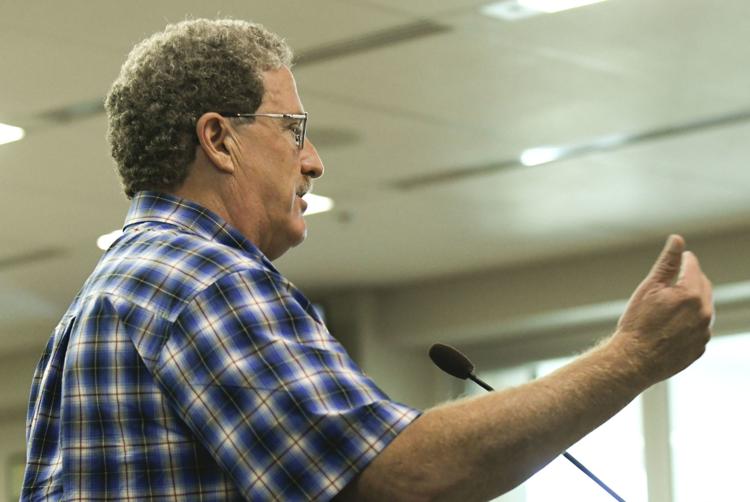 091719 ICE Supervisors 10.jpg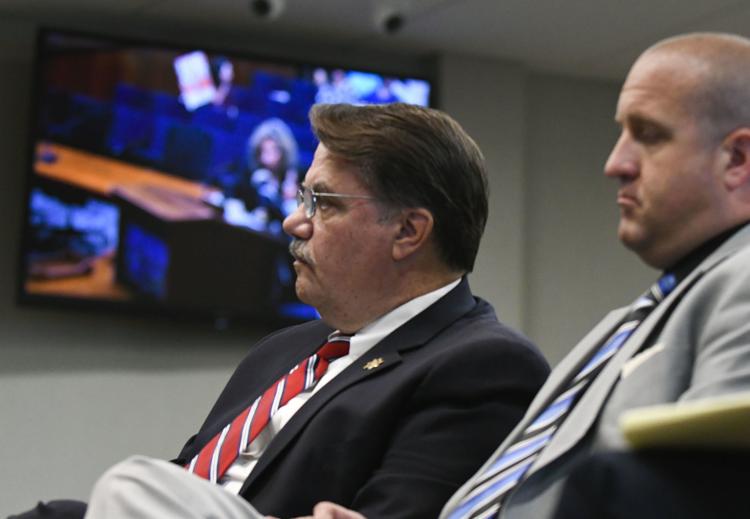 091719 ICE Supervisors 11.jpg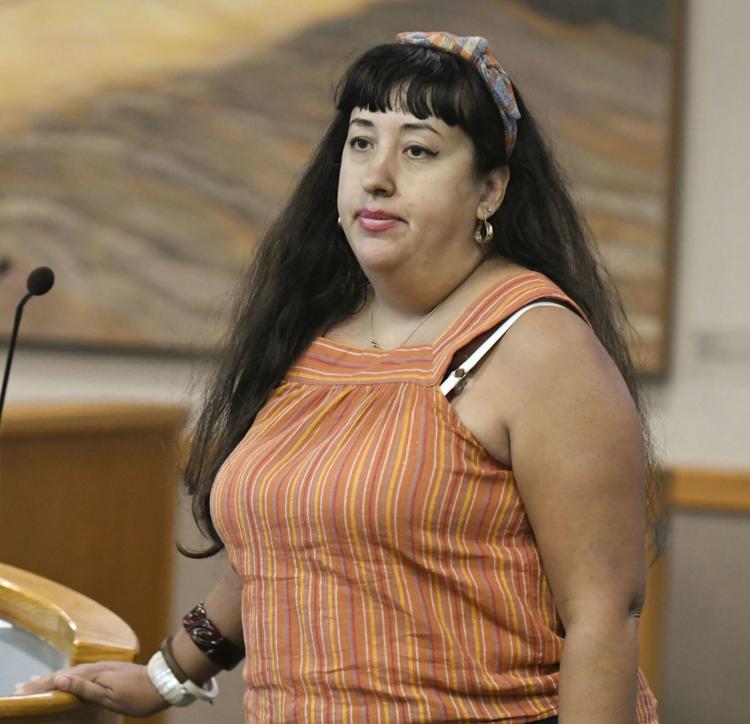 091719 ICE Supervisors 12.jpg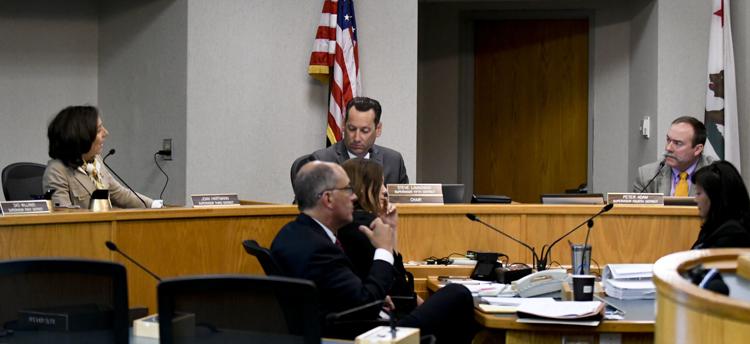 091719 ICE Supervisors 13.jpg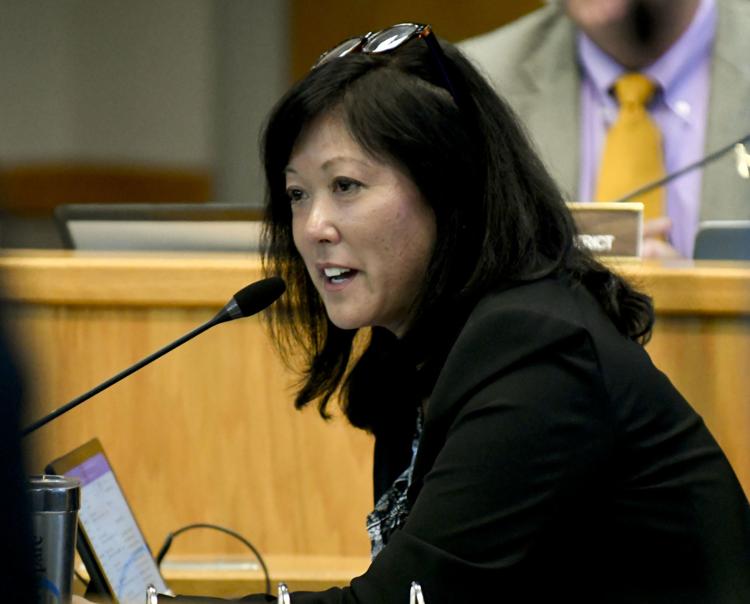 091719 ICE Supervisors 14.jpg