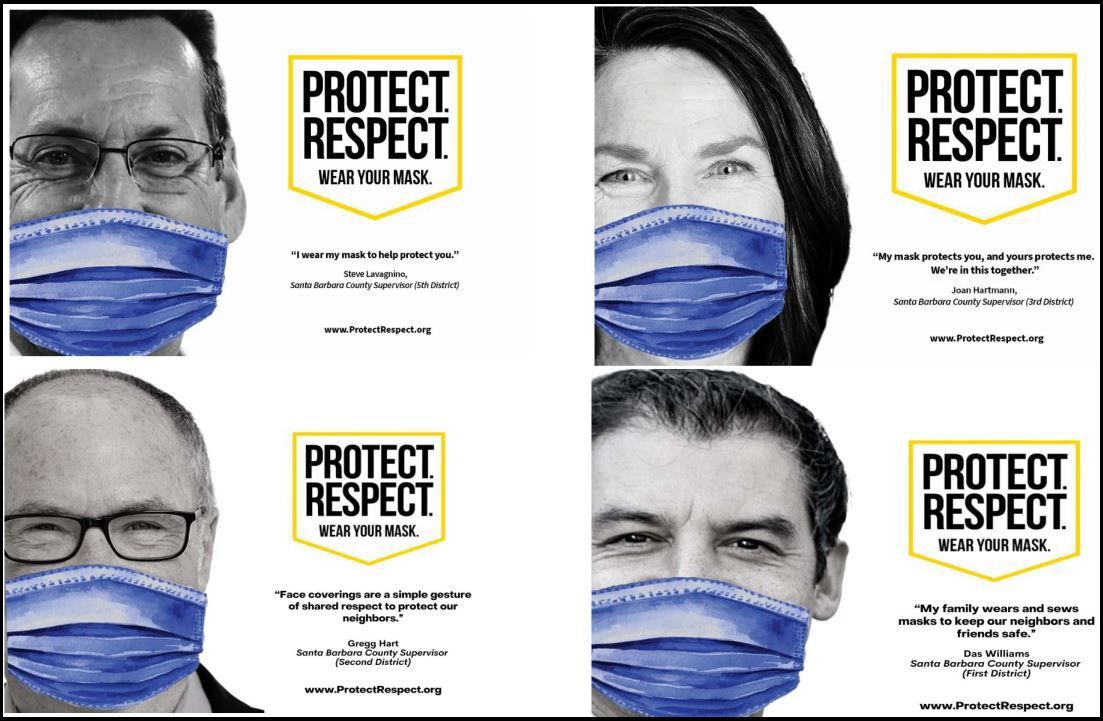 Because Santa Barbara County restaurants, wineries and tasting rooms are already operating under conditions imposed by new health officer orders issued this week, they will feel little impact, a public health official said Tuesday.
But other county businesses and organizations that had been allowed to reopen will suffer under an additional state order to close, imposed because the county has been on the state's monitoring list for 29 days.
"Fifty percent of our sectors are in some form of restricted category," noted Nancy Anderson, assistant county executive officer.
Monday's state order and Tuesday's county order require dine-in restaurants, wineries, tasting rooms, movie theaters, family entertainment centers, zoos, museums and card rooms to cease indoor operations.
It also requires bars, breweries, brewpubs, and pubs to cease all operations unless they are offering sit-down meals outdoors and only serve alcohol as part of a meal.
"This is status quo for Santa Barbara County," Public Health Department Director Van Do-Reynoso told the Board of Supervisors in her weekly report Tuesday morning.
She said the biggest difference for restaurants, tasting rooms and brewpubs is that the previous state order allowing them to operate under those conditions was set to expire July 26, but the new order has no expiration date.
Its end will be determined by the state public health officer, Do-Reynoso said.
Additional businesses that fall under the order due to the county's monitoring status include fitness centers, worship services, offices for nonessential sectors, personal care services like nail salons, body waxing, tattoo parlors, hair salons, barbershops, indoor malls and protests.
Those businesses and organizations can continue operating only if they provide services outdoors, county officials noted.
As of Monday, the county's total number of COVID-19 cases hit 4,140, which represented a 43% increase over the previous 14 days, Do-Reynoso said, adding increases in individual communities ranged from 27% in Isla Vista to 273% in Orcutt.
Although the numbers are still small in areas like Orcutt, the percentage of increase is disturbing, she said.
Many of the 42 citizens who spoke during the public comment portion of the meeting called for greater regulation of the agricultural sector, more information to be provided to farmworkers in their native languages and more assistance provided to those infected with COVID-19.
At least one speaker claimed as many as half the cases in the county are among farmworkers.
Do-Reynoso said of all the county's cases, 14% are attributed to farmworkers, although in Santa Maria, that figure is 20%.
But another speaker questioned the county's figures, saying farmworkers often don't understand their rights as essential workers, don't seek medical help, don't report being infected and aren't aware of assistance that's available for those whose jobs are affected by COVID-19.
First District Supervisor Das Williams implored the Public Health Department director and the public health officer to take whatever steps are necessary to protect the health of farmworkers.
But Williams also noted they have already stepped up their outreach to farmworkers with intern programs in his office, and that of 5th District Supervisor Steve Lavagnino, helping with that outreach.
Other speakers called for the county to increase enforcement of social distancing and face mask requirements, and Do-Reynoso said that's already underway.
"We've done the education, and now we are progressively escalating that, we are giving notices of violation, giving notices to pull permits, giving hearings," she said.
Anderson said the RecoverySBC.org website is being updated with the new state and county health orders, adding that businesses can still use the site to self-certify and apply for encroachment permits and citizens can use it to report those violating health orders.
That didn't sit well with 4th District Supervisor Peter Adam.
"I just find it disturbing that we would encourage our citizens to report their neighbors," Adam said. "We might want to reflect on the ends that the societies that have historically employed these tactics to coerce people to engage in certain conduct came to. … That's not American. That's not American at all."
Concerned about COVID-19?
Sign up now to get the most recent coronavirus headlines and other important local and national news sent to your email inbox daily.