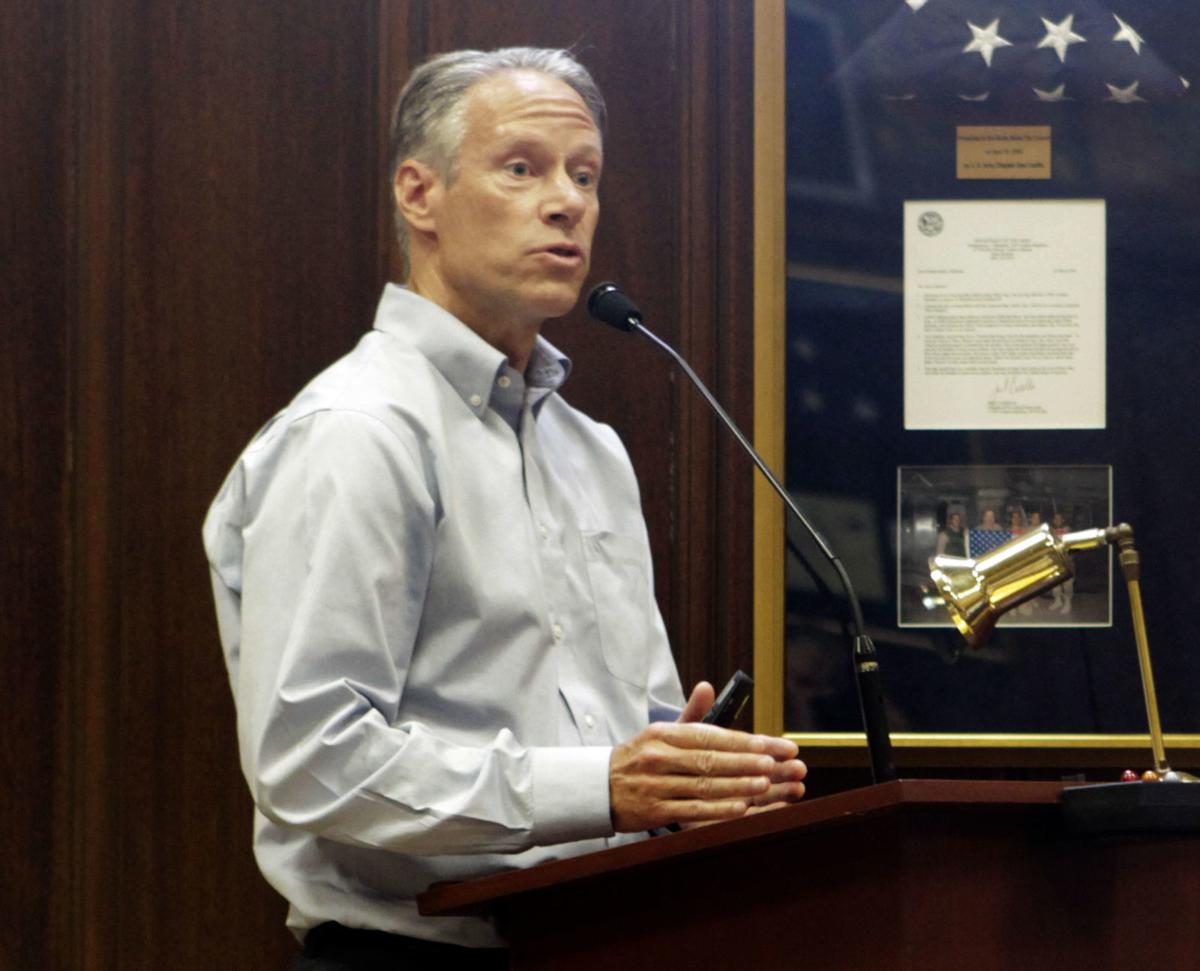 To address the lack of inpatient beds for mental health patients in the North County area, Marian Regional Medical Center is aiming to create a crisis stabilization unit and expand outpatient services.
Santa Maria has no psychiatric beds for inpatient care, meaning community members in need have to be sent to Santa Barbara or farther to get treatment, said Dr. David Ketelaar, immediate past president-medical staff at Marian. 
Countywide, there are eight beds per 100,000 residents while the current recommendation is 50 beds per 100,000 residents. 
The lack of beds combined with an increasing population and prevalence of mental health disorders has created a "perfect storm" where those in crisis end up in emergency rooms and are unable to get the care they need, Ketelaar said. 
Since last fall, the city of Santa Maria has worked to facilitate talks between mobile home park residents and park owners in an effort to pre…
Around one in five adults will suffer from some form of mental illness that could benefit from treatment, Ketelaar said.  
"These problems cross all socioeconomic boundaries," he said. "Every one of us has family members, friends and, perhaps, personal experience with mental health issues." 
On Tuesday, the Santa Maria City Council heard a presentation by Ketelaar about the need for additional mental health resources and Marian's plans addressing that need. 
Ketelaar said Marian is hoping to create a crisis stabilization unit, which would provide immediate care to those in crisis and take both voluntary and involuntary patients. 
The unit would treat patients after they are cleared from the emergency department but before inpatient hospitalization. 
In addition, Marian is exploring the creation of a unit with inpatient beds.
"Our goal is to treat our patients locally here," Ketelaar said. 
The old Valley Community Hospital building is being considered to house those additional mental health services.
Rep. Salud Carbajal will host a town hall meeting Thursday in Santa Maria, where the congressman will discuss legislative action taken by the …
Councilman Dr. Michael Moats asked how the hospital deals with patients who need to be transferred out of town for an involuntary psychiatric hold. 
Ketelaar said patients will be stabilized first, usually with medication or therapy, before being transported by ambulance.  
"We will only transport someone when it's safe," Ketelaar said.   
Councilwoman Gloria Soto asked about how local law enforcement deals with cases involving community members in a mental health crisis. 
City Manager Jason Stilwell said the city has a contract with Santa Barbara County's CARES unit, which responds when called by Santa Maria Police officers. 
"They're the ones that have the expertise to provide that acute service out in the field," he said. "It's been a good service for us. It helps our law enforcement personnel get the person the care they need and get that person to safety and not just resort to arresting them." 
Razi Syed covers Santa Maria City Government for Lee Central Coast Newspapers.  Follow him on Twitter @razisyed
Get Government & Politics updates in your inbox!
Stay up-to-date on the latest in local and national government and political topics with our newsletter.