More than $5.2 million for four North County projects is included in fiscal year 2022 appropriations bills approved by the House of Representatives and now will be considered by the Senate as Congress works out the final federal spending package.
The funds are part of a total of $11.9 million Rep. Salud Carbajal, D-Santa Barbara, secured for projects in the 24th Congressional District through nine appropriations bills approved by the full House.
"With these funds, we will be able to make long overdue improvements to community centers, create more affordable housing units for families and protect our water supply," Carbajal said of the 24th District allocations.
"These projects will go a long way toward improving quality of life on the Central Coast and I will continue fighting for our district as the spending bill progresses through the Senate," he said.
The funding package includes $1.7 million for restoration of Guadalupe's LeRoy Park, considered the oldest community park in Santa Barbara County.
The park was created on 5 acres of land donated by the LeRoy family in 1871 and has served as the site for community events and family gatherings.
Later, a community center built adjacent to the park served as the meeting location for a number of community organizations until 2017 when it was closed due to mold problems.
The city secured a grant of more than $4 million in 2018 and began construction in 2020.
Another government grant and a community fundraising campaign brought in about $550,000 more.
The funds in the federal appropriations bill, if approved, will help provide barbecue and picnic areas, an exercise area and an amphitheater.
"These funds [would] help finish the project and allow for LeRoy Park and Community Center to be back to its best, if not better," said Tom Brandeberry, chief executive officer of Los Amigos de Guadalupe, which has helped the city with fundraising.
The appropriations bills also include $2.5 million for the Housing Authority of Santa Barbara County to use for construction of the Escalante Meadows Community Center in Guadalupe.
Bob Havlicek, executive director of the Housing Authority, said the community center will be open to all Guadalupe residents, not just those living in the housing development.
"The community center features early childhood education and wellness services that help meet the unserved needs of city residents," Havlicek said. "This funding is a critical piece that will help make this community asset become a reality."
Escalante Meadows is an 80-unit affordable housing development replacing the Housing Authority's 52 affordable rental units in Guadalupe Ranch Acres at the Escalante Street loop off 11th Street.
Lompoc Health Care Center
A $900,000 allocation for the Santa Barbara County Public Health Department is designated to connect two separate structures on the Lompoc Health Care Center campus at West Chestnut Avenue and North R Street.
Connecting the Wellness Center and Primary Care facility is designed to create additional capacity for the clinic and will improve patient flow and overall experience.
Of the total allocation, $750,000 will be spent on renovations and linking the buildings, with the remainder used to purchase a generator.
"The Lompoc clinic is the flagship Federally Qualified Heath Care Clinic within the County of Santa Barbara Health Care System, serving 7,410 individuals in 2020 with over 34,000 patient visits annually," said Van Do-Reynoso, director of the County Public Health Department.
Patients served at the center represent one-fifth of Lompoc's population, and of the patients served in 2020, about 87% live at 200% of the poverty level or below, according to Carbajal's office.
Santa Ynez Band of Chumash Indians
A total of $112,340 is allocated to the Santa Ynez Band of Chumash Indians for the initial engineering analysis to expand the tribe's wastewater treatment plant to serve the town of Santa Ynez.
The expansion is expected to be funded through a partnership between the Santa Ynez Band of Chumash Indians and the Santa Ynez Community Services District, which currently provides the town with wastewater services.
"Achieving this funding would allow us to bolster our already successful wastewater treatment plant on our reservation and give us an opportunity to expand the use of recycled wastewater to the surrounding community," said Kenneth Kahn, tribal chairman.
Other projects to be funded if the appropriations bills pass the Senate include:
• Goleta Valley Community Center — $3 million for seismic upgrades needed to reopen the center
• Santa Barbara Veterans Memorial Building — $1.3 million for the county to perform seismic retrofitting and upgrade electrical and energy systems
• Anderson Hotel — $2 million to allow the Housing Authority of San Luis Obispo to operate the five-story, 1920s-era hotel through a lease with its owners to provide affordable housing to frail, elderly residents
• Cambria Community Services District — $375,000 to refurbish existing 125,000- and 212,000-gallon tanks, representing 20% of the district's water storage capacity
Photos: Santa Barbara County Public Health Department mobile clinic in Santa Maria
Santa Barbara County Public Health Department mobile clinic in Santa Maria
Updated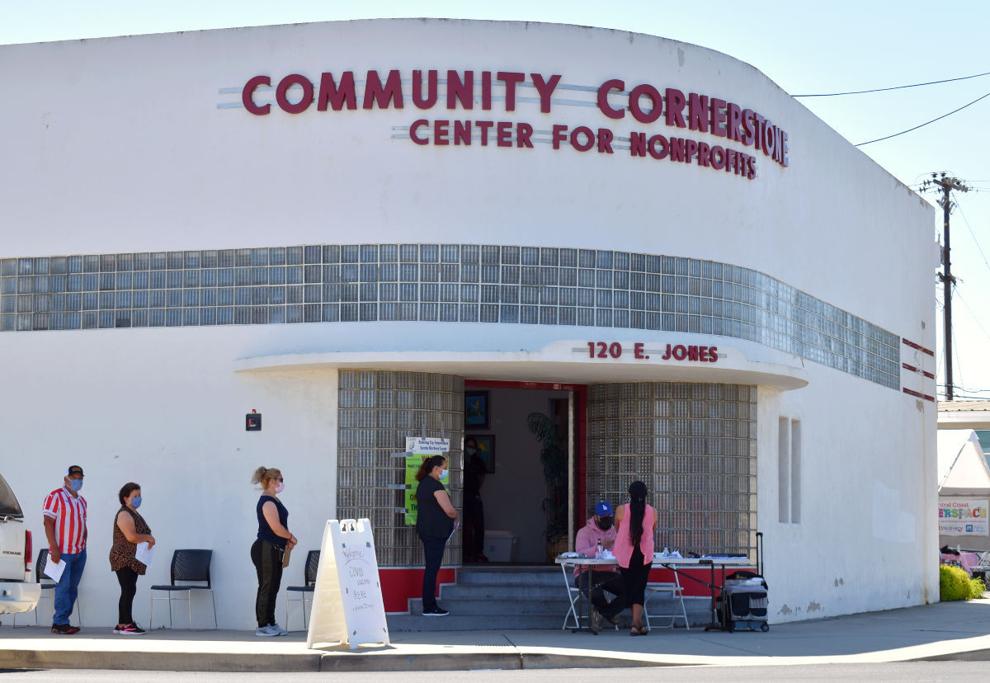 Miguel Hernandez receives the COVID-19 Moderna vaccine
Updated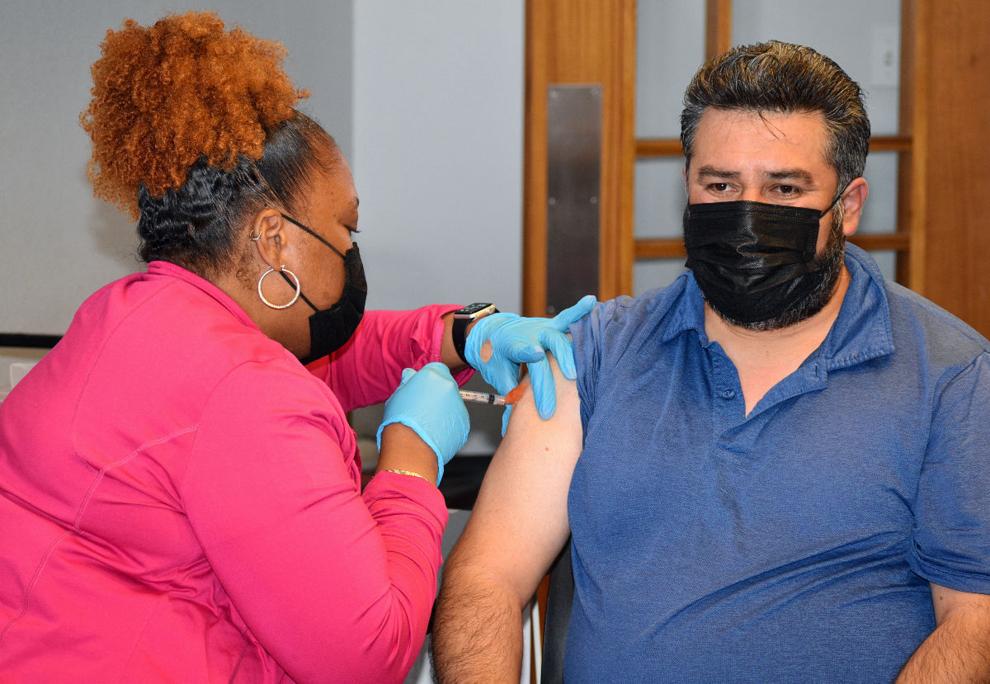 Maria Haro recieves the COVID-19 Moderna vaccine
Updated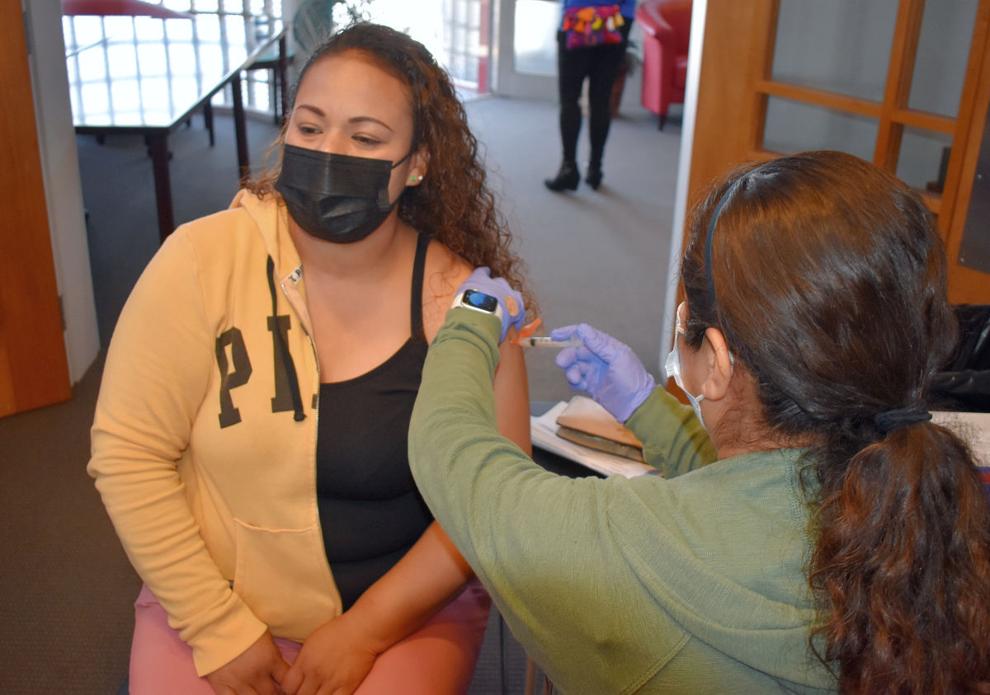 A member for CAUSE presents post vaccine information at a mobile clinic in Santa Maria
Updated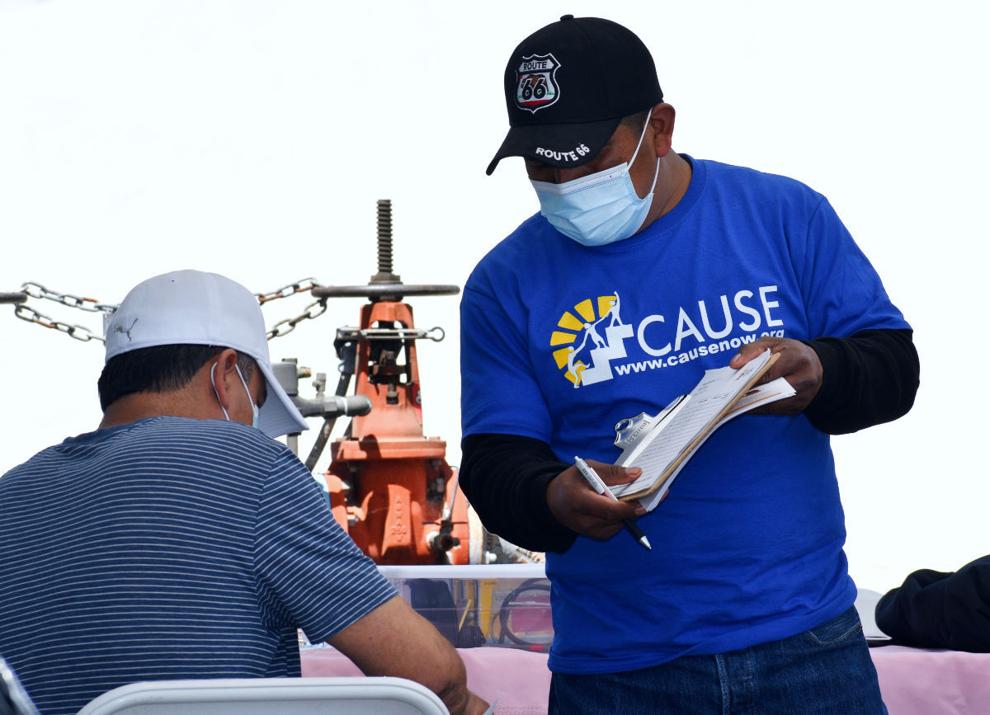 Santa Barbara County Health director Van Do-Reynoso poses with members of CAUSE and SRE Consulate of Mexico Oxnard at the mobile clinin on Sunday.
Updated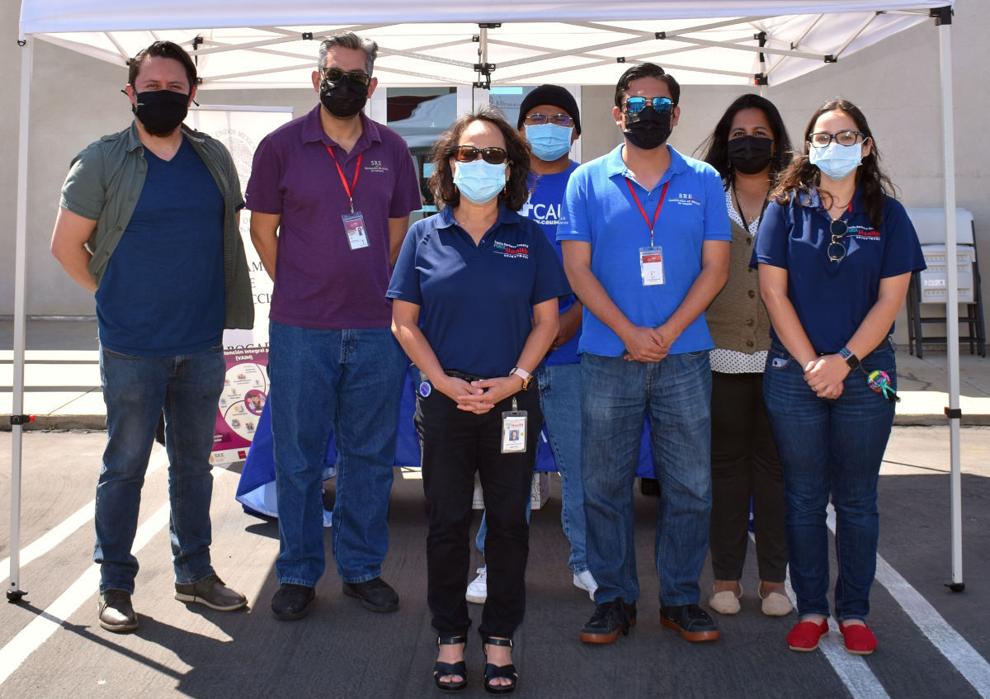 Dose of the Moderna vaccine being filled
Updated