Santa Maria's 2021 class of Hometown Heroes includes not only veterans and active military members but also essential workers in the medical field, social services and agriculture who have been recognized as heroes in their own right for their work during the pandemic. 
Hometown Heroes was launched in 2016 as a way to honor those who have served or are serving in the military. This year, the community was encouraged to also nominate first responders, health-care professionals and other essential workers.
Twenty total honorees are included in the 2021 class. Along with 19 individual residents, Marian Regional Medical Center health-care staff and CEO Sue Andersen were recognized.
Honorees received certificates of appreciation from the Santa Maria City Council during its Tuesday meeting at the Veterans Memorial Center, and will have a 3-by-6 commemorative banner displaying their photo along College Drive for the next six months.
The 2021 Hometown Heroes are as follows: 
Sue Anderson and the health-care team at Marian Regional Medical Center
Mariah Savannah Arellano — Navy
Mikayla Arriola — Navy
Albert R. Bohl — Marine Corps
Arturo Carrasco — Army
Catarino Chavez — essential worker (agriculture)
James A. Cozart — Air Force
Manuel Flores — Air Force
Frederick James Inguito — Army
Eustaquio M. Labastida — Army
Sammy Theodore Labastida — Army
Pamela McNeil — Air Force and first responder
Monica Palacios — essential worker (social services)
Alice Patino — Santa Maria mayor
Christopher E. Rodriguez — Marine Corps
Raymundo Toledo — essential worker (agriculture)
Rafael Torres — Marine Corps and first responder
Elijah F. Uvalle — Navy
Myrl A. Wallace — Navy
Leticia Rios Zamudio — essential worker (social services)
Residents can direct questions to the Santa Maria Recreation and Parks Department at 805-925-0951, ext. 2260.
Photos: Santa Maria 'Hometown Heroes' honored for their service and dedication
Sue Andersen and the Marian healthcare team
Updated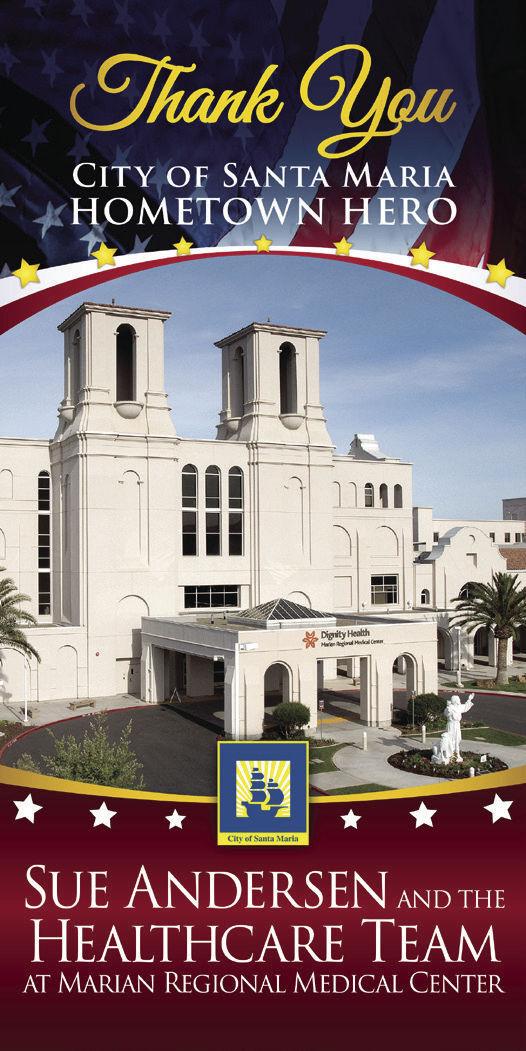 Albert R Bohl
Updated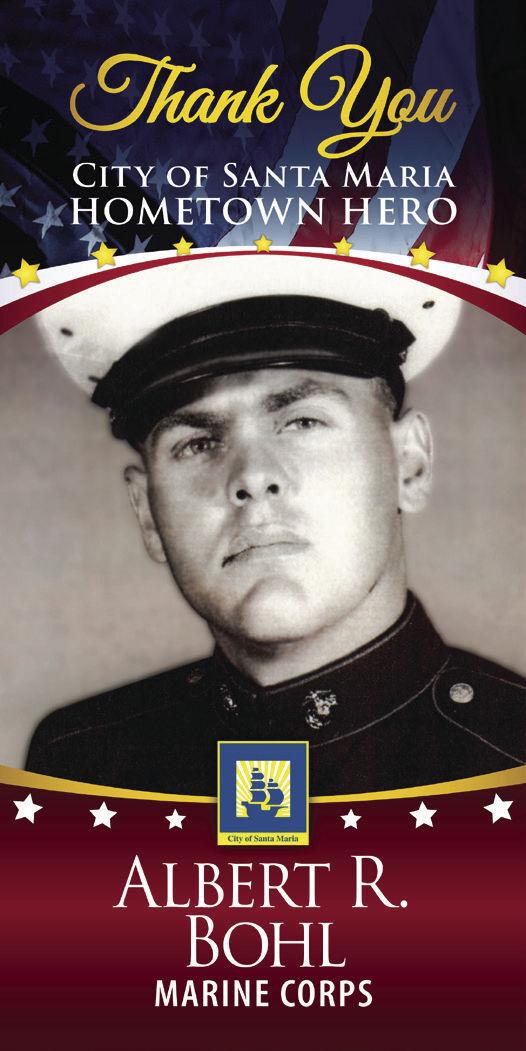 Alice Patino
Updated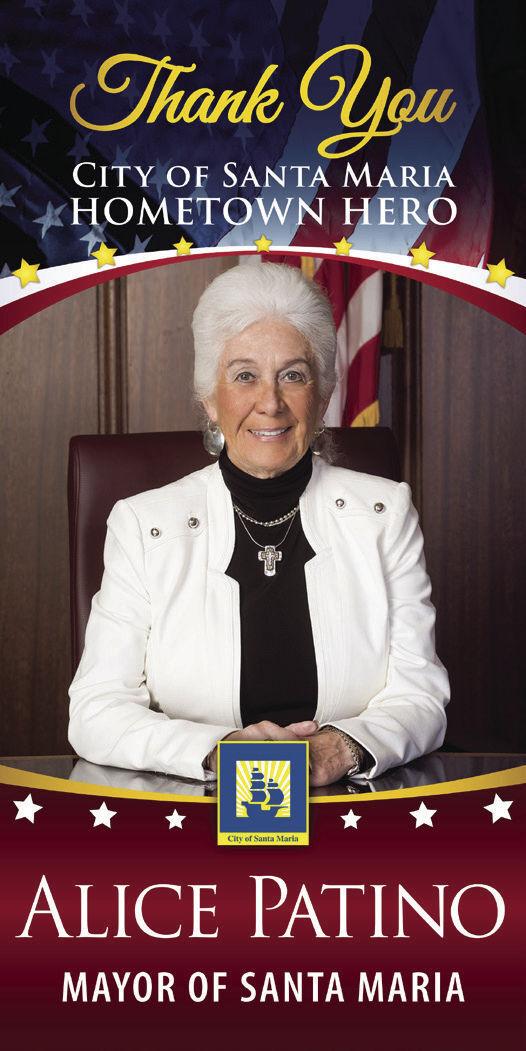 Arturo Carrasco
Updated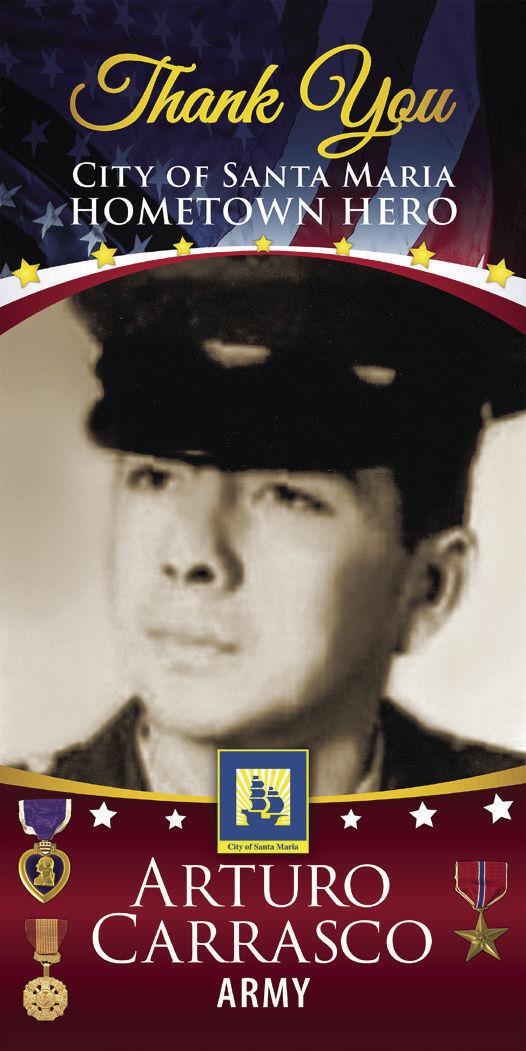 Catarino Chavez
Updated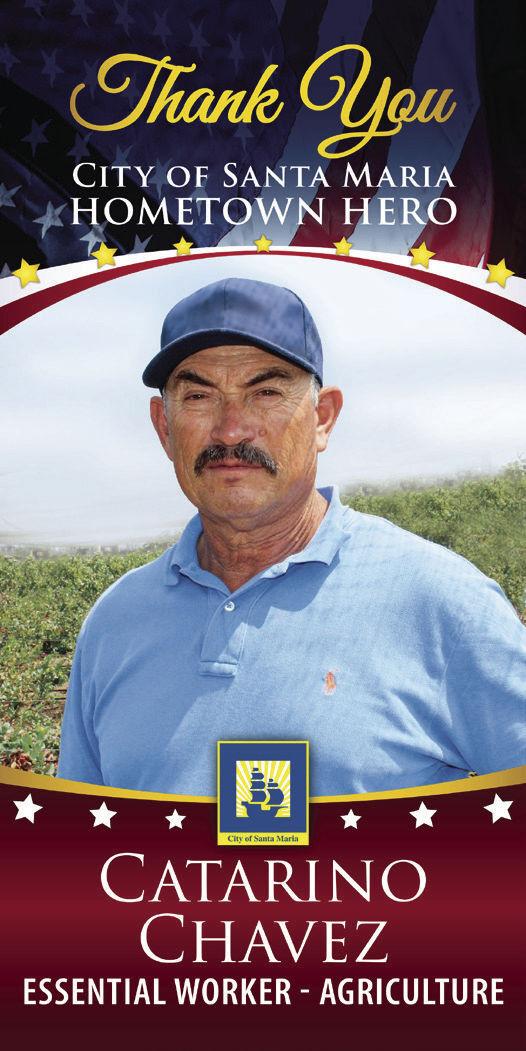 Christopher Rodriguez
Updated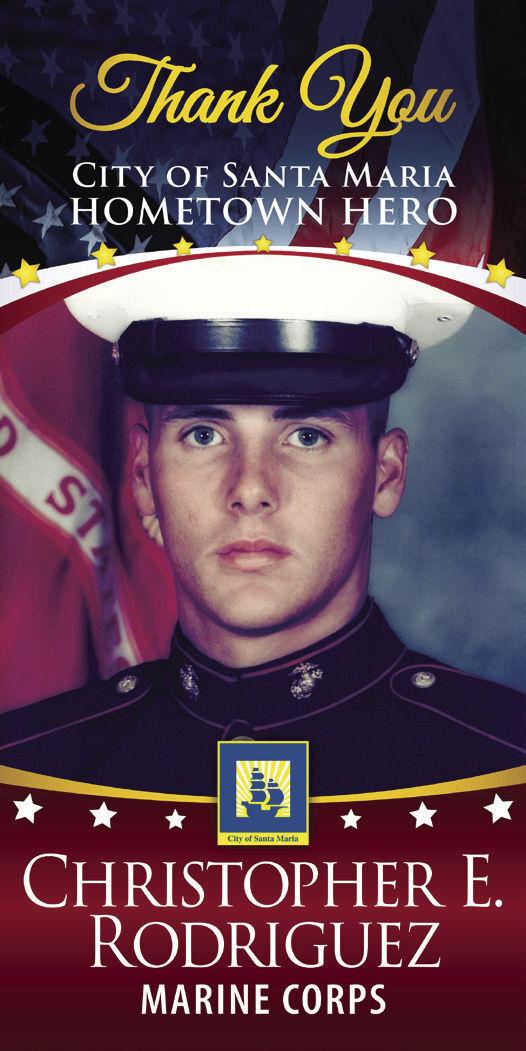 Elijah Uvalle
Updated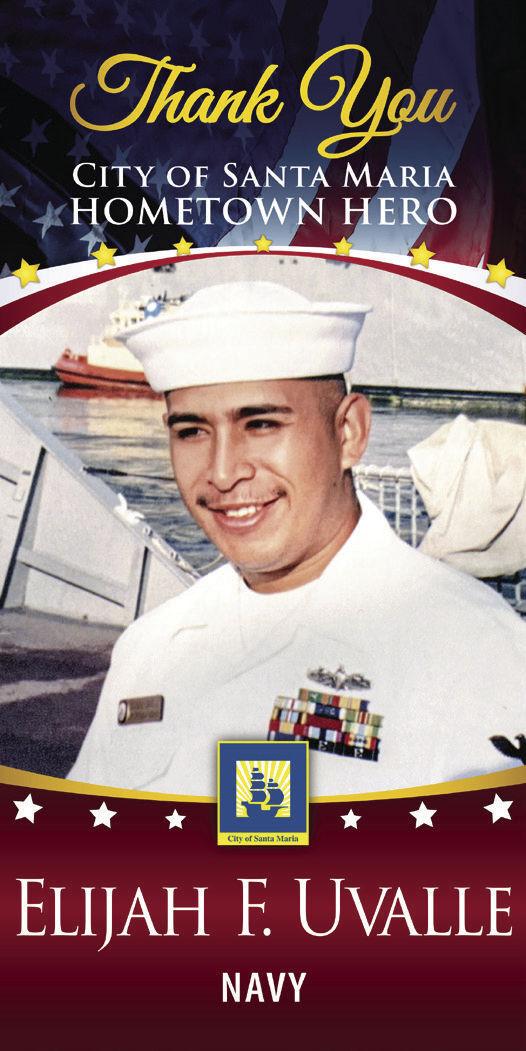 Eustaquio Labastida
Updated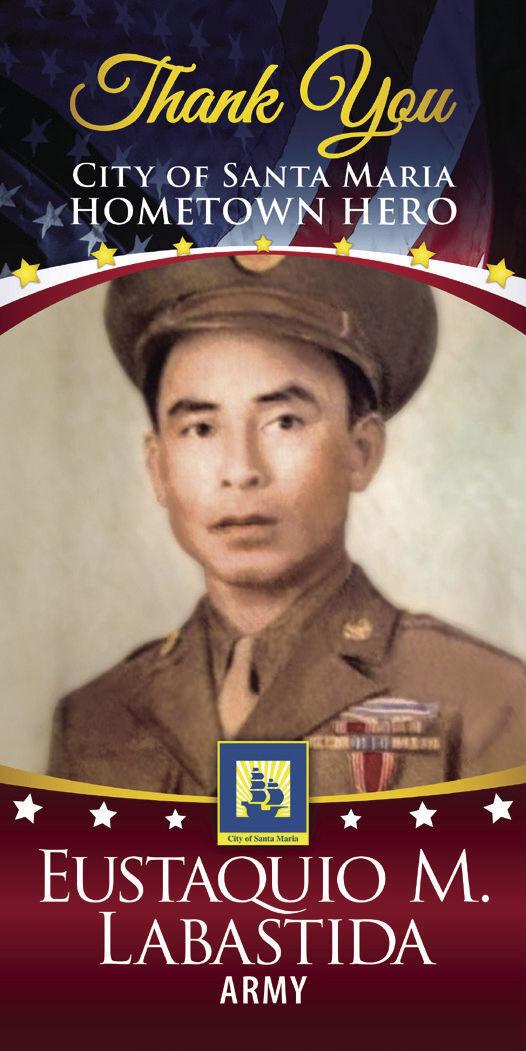 Frederick James Inguito
Updated
James A Cozart
Updated
Leticia Rios Zamudio
Updated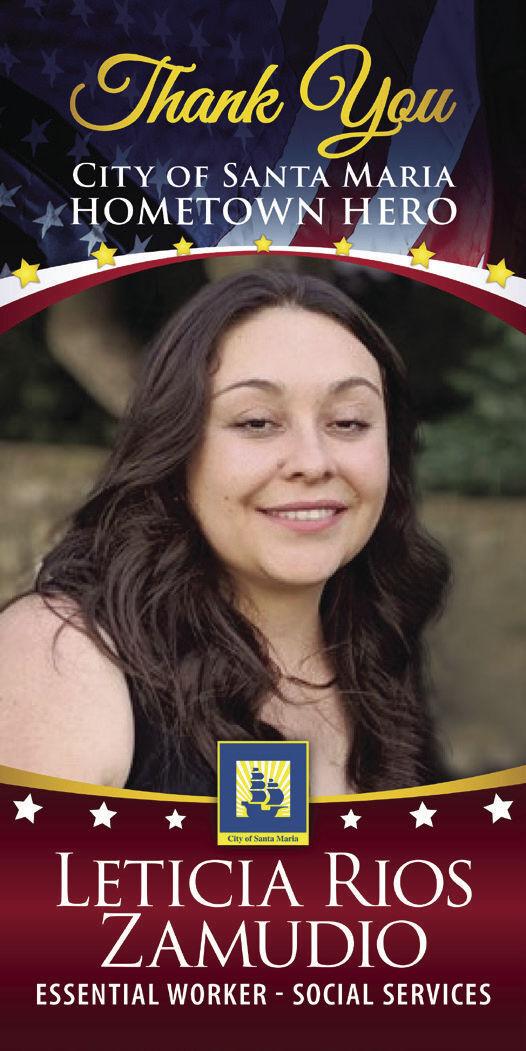 Manuel Flores
Updated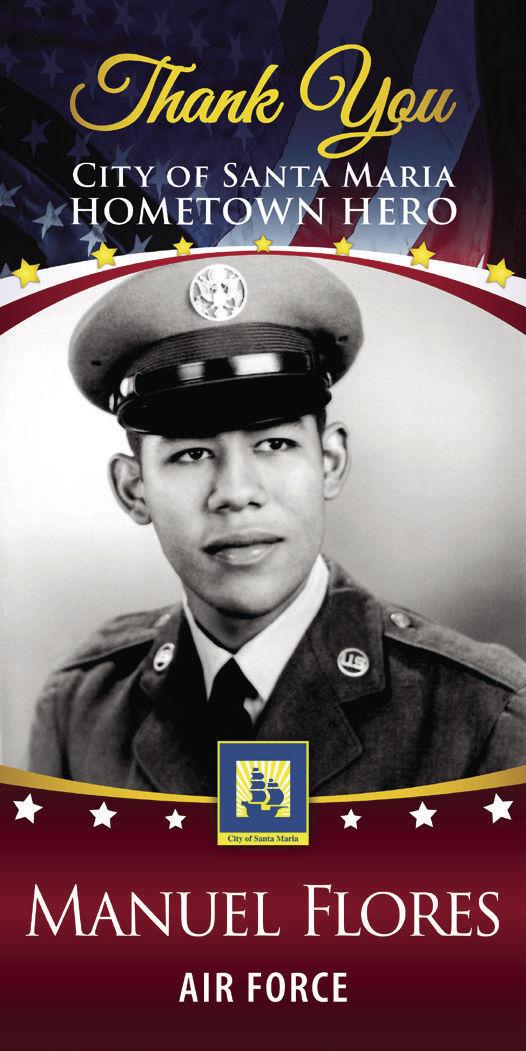 Mariah Savannah Arellano
Updated
Mikayla Arriola
Updated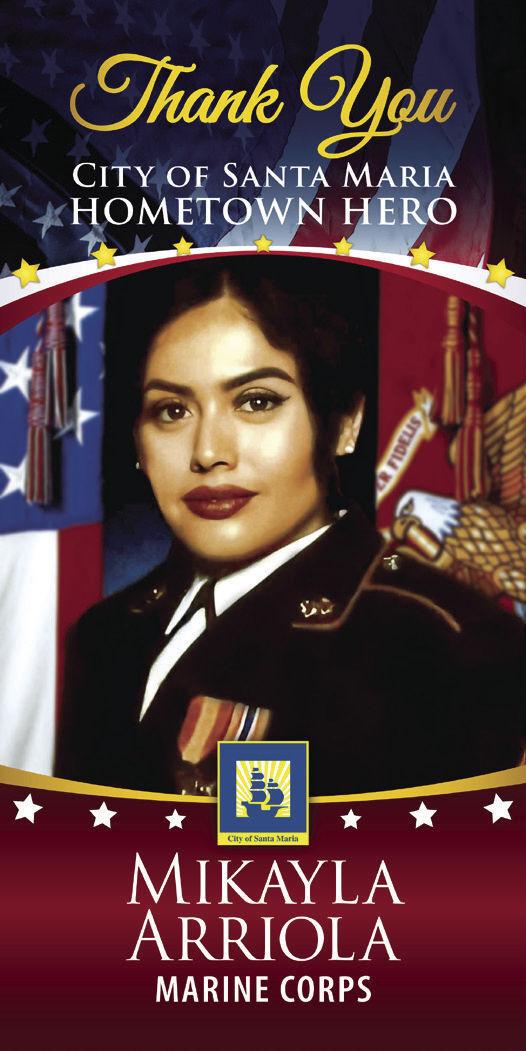 Monica Palacios
Updated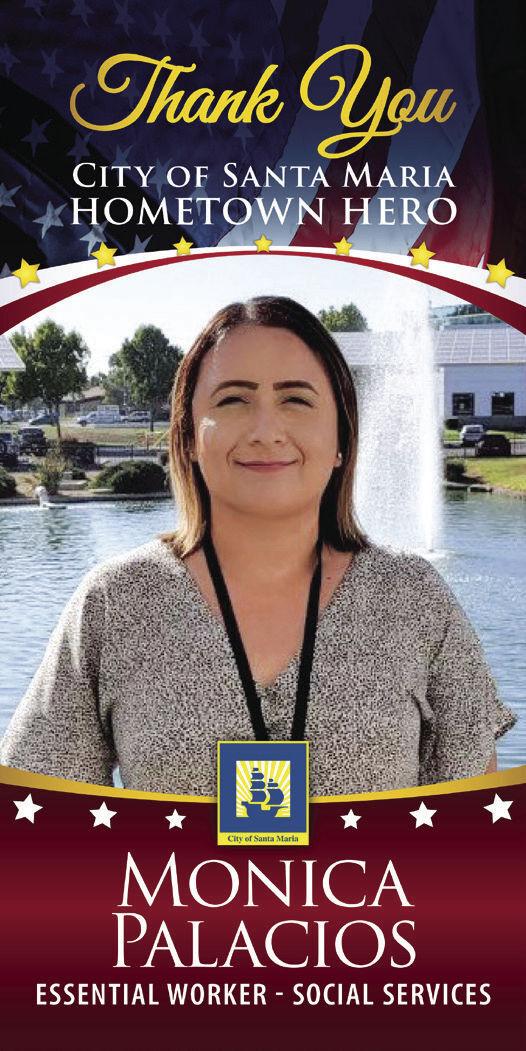 Myrl A Wallace
Updated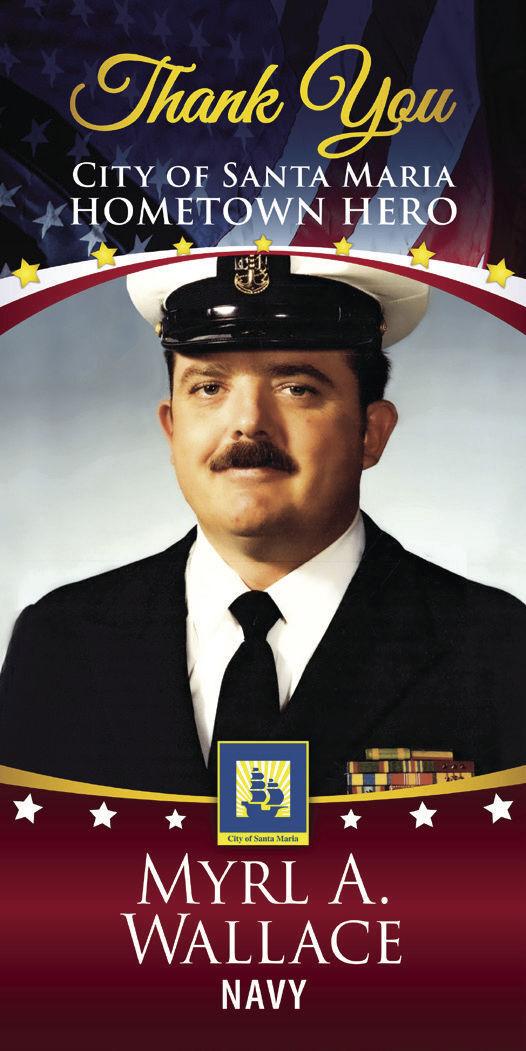 Pamela McNeil
Updated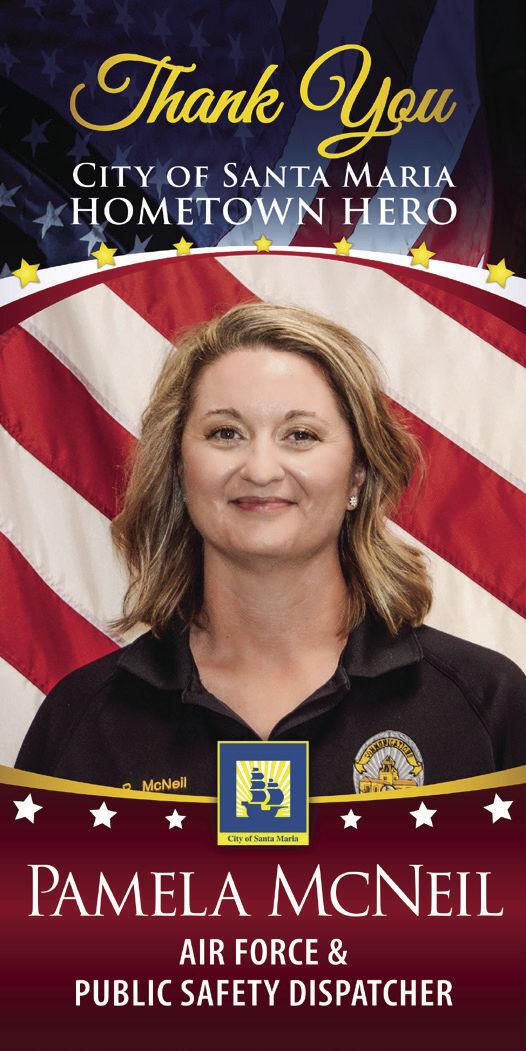 Rafael Torres
Updated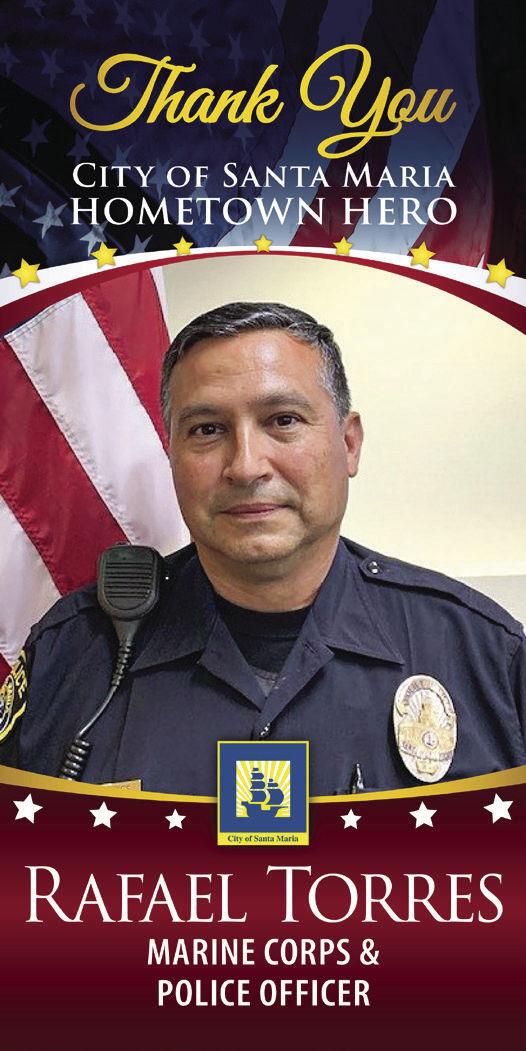 Raymundo Toledo
Updated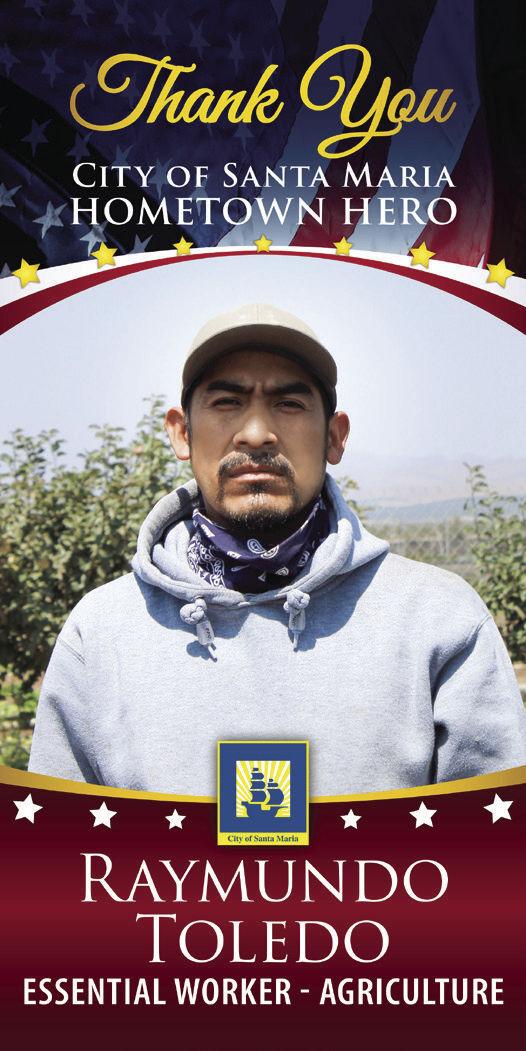 Sammy Theodore Labastida
Updated