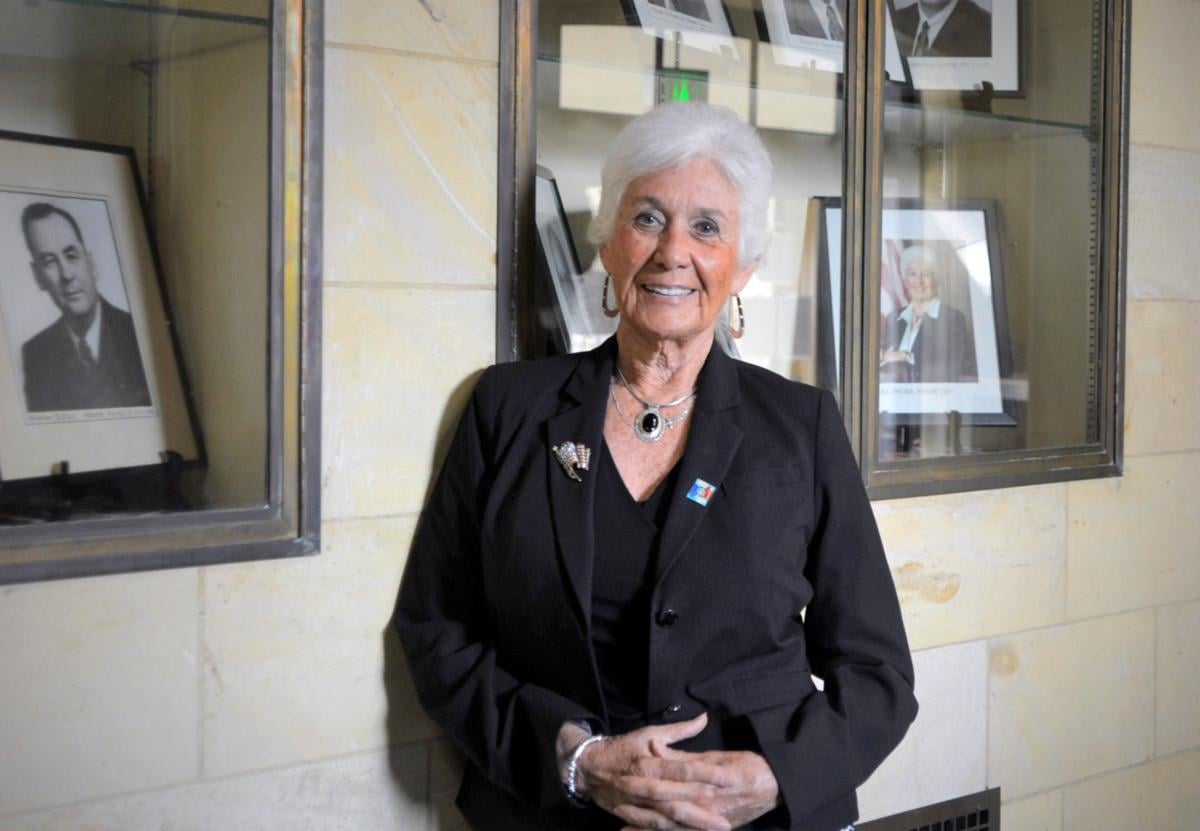 Editor's note: This is one in a series of profiles on the candidates running for mayor of Santa Maria in the Nov. 3 election. 
After serving as a public official for over 20 years, Santa Maria Mayor Alice Patino will be seeking a third mayoral term this November in hopes of continuing to serve local residents, work on youth programs and create effective city policy. 
Patino has served on the City Council since 2000, when she was appointed before being elected in 2002, and made history in 2012 when she was elected as the first female mayor of the city.
Challengers Will Smith, who also ran against Patino in the 2016 election, and Alberto Ugalde will be facing off against Patino this year. 
One of Patino's proudest areas of work is her involvement with youth. After working as a teacher in the Santa Maria-Bonita School District and as a board member for Santa Maria Joint-Union High School, Patino continued her work with young people, co-founding Fighting Back Santa Maria Valley and running the Mayor's Task Force for Youth Safety.
"Kids are amazing, you learn much more from kids than you learn from adults," she said. "I tell them, 'This is your community. How can we make it better?'"
Patino also highlighted her accomplishments in increasing code enforcement in the city, advocating for affordable housing, and her work in establishing a district election process in the city.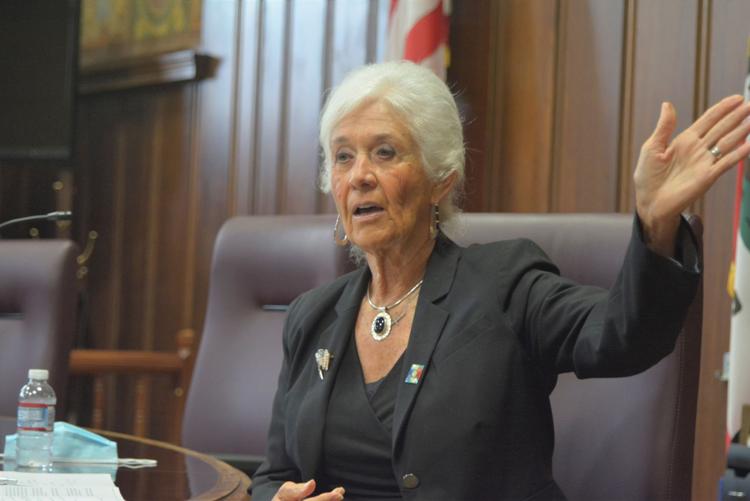 The city approved a resolution to move from at-large voting toward district-based elections in 2017, following a threat of litigation based on alleged violations of the California Voting Rights Act in the city's at-large elections. 
The council voted 3-2 in 2017 to pursue district-based voting, with Patino and Councilwoman Etta Waterfield dissenting.
Once voters choose representatives for districts 1 and 2 in November, it will be the first time that four district representatives are on the council, with Waterfield and Councilwoman Gloria Soto elected in 2018 to represent districts 4 and 3. 
Patino said she hopes the result is that residents can feel like they have a representative to go to, while also knowing the council as a whole still represents them. 
"I think it's important to govern as a whole. You make decisions that affect everyone in the community," she said. "If someone calls their representative and wants to bring something to their attention, that's fine, but if someone calls me complaining about a pothole, I'm going to address it as if it was something in my district."
During her 2016-20 term, Patino also took a strong stance against cannabis, pushing to ban all marijuana sales and activity in the city. In 2018, she was the sole dissenter in a 4-1 vote against a restrictive local cannabis measure, arguing that it was not restrictive enough since it still allowed cannabis deliveries to be made within city limits. 
Another controversial vote took place during Patino's first mayoral term in 2014, when the City Council voted 3-2, with Patino dissenting, to uphold a permit for an Immigration and Customs Enforcement facility on West Century Street.
The facility permit issue generated extensive community debate, with over 1,000 people attending the City Council meeting when the vote took place, most in opposition.
Much community focus is now on the COVID-19 pandemic, which has hit Santa Maria harder than any other city in Santa Barbara County with over 3,500 cases and 55 deaths.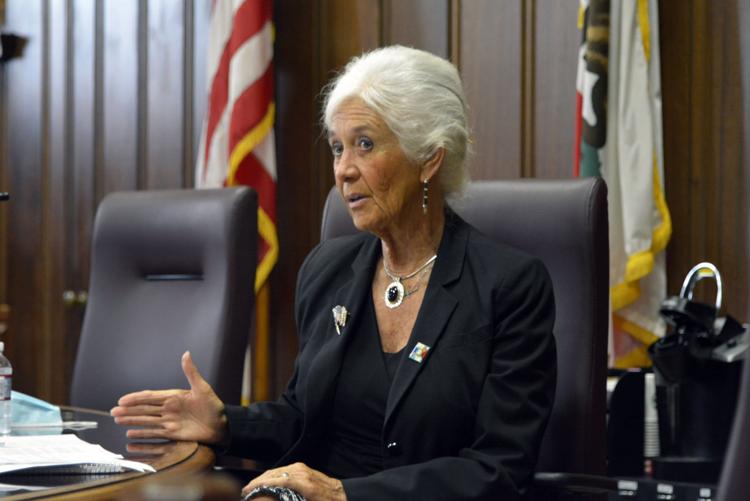 Despite Santa Maria's high COVID-19 numbers, Patino and the council have taken a mostly educational stance regarding the virus over the past six months, which has earned them criticism from some local residents and the Santa Barbara County Public Health Department.
In July, county Public Health officials requested that the city council increase its collaboration with public health and step up its enforcement of health codes in businesses, citing the city's ability to increase health orders through its law enforcement. 
Patino responded by saying that she did not know enforcement was up to local police, and that she believed it was the responsibility of the county to deal with health codes. However, she agreed to work more closely with the county moving forward to combat the virus. 
Since then, she has said that the city was put to the test by COVID-19, and that the council has done exactly what they were supposed to. 
"We knew we had to educate and put signage out, so that's what we did. ... I don't go in and tell people what to do. My role as the person on the council is policy, not to go around micromanaging," she said.  
To encourage people to comply with the face covering order in the county, Patino helped to spearhead the "Protect. Respect. Wear Your Mask" campaign with local leaders from Santa Maria, Lompoc, Guadalupe and Santa Ynez. The campaign was eventually adopted by leaders in southern Santa Barbara County.
Despite other education efforts, the city has stopped providing updates about local COVID-19 spread and response at the city council's monthly meetings, which Patino said was due to the situation being "static." 
Moving ahead, Patino is eager to see local businesses receive more support from the state after being devastated by the economic shutdown, stating that businesses and local schools should be permitted to reopen.  
Get Government & Politics updates in your inbox!
Stay up-to-date on the latest in local and national government and political topics with our newsletter.