Downtown Santa Maria revitalization aims for new heights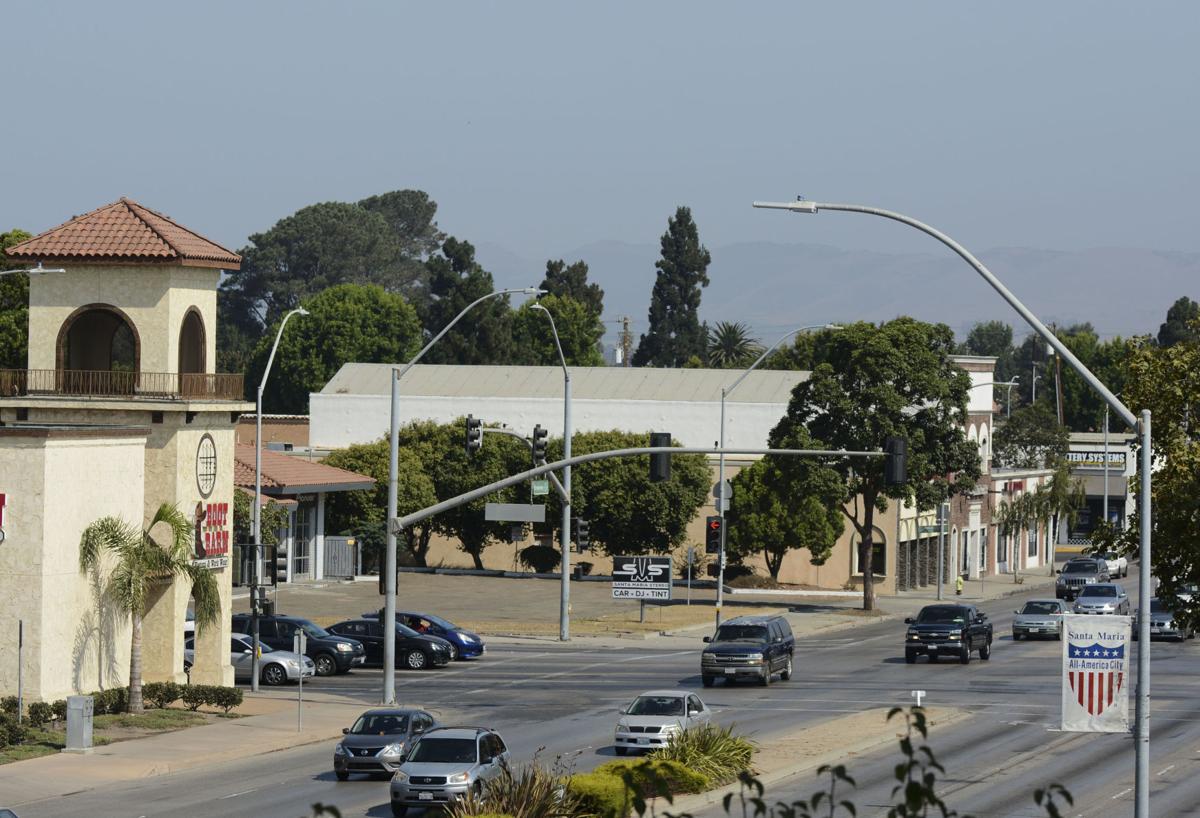 Downtown Santa Maria is on the brink of a metamorphosis.
A proposed mixed-use project that could redefine the tone of the area, a new pedestrian-friendly streetscape and a public outreach effort that will define what it will look like are steps in the transformation.
"There is a desire that downtown has a distinctive feel," said Chuen Ng, Santa Maria Community Development Department director.
Ng said city leaders want Santa Maria's downtown to have more of an urban feel.
Downtown Santa Maria, as defined by the specific plan, includes about four blocks east and west of Main Street and the area from Fesler Street north of Broadway to just south of the Santa Maria Public Library. The area also includes the Santa Maria Transit Center and the Hancock Terrace Apartments.
The plan has three themes: activities, partnerships and beautification.
Downtown Fridays, an example of the activities portion of the plan, can be found every Friday evening at Town Center West.
The popular event's second season started in March and will wrap up Sept. 29. The first event brought about 7,000 people to downtown and city planning officials say attendance has continued to be high and steady.
To encourage and create more activities downtown, city officials have increased police bicycle and foot patrols, created a Downtown Revitalization Committee and applied for grants to pay for improvements.
Now, Community Development Department leaders are focused on two initiatives that fulfill the Downtown Specific Plan's other two themes.
Proposed project could reach new heights
The Downtown Specific Plan details a set of incentives to encourage businesses to come to the city's center.
Among the incentives is a new permitting process that makes it easier to develop properties and open businesses.
Ng and his staff are working on an application for a plan to turn the vacant stereo shop building at the northwest corner of the intersection of Broadway and Main streets into a four-story, mixed-use building.
"It is a very small site, so it is a bit of a challenge to design a multistory structure on that site," Ng said.
The project, which is scheduled to come before the city's Planning Commission in the next few weeks, would stack commercial and residential space on the corner of the city's main intersection in a way that isn't typical for Santa Maria.
"I understand that a four-story, mixed-use building is different for Santa Maria because that is a lot of height. It may become common to find height in the center of the city," said Ng, noting Santa Maria now has mainly one- or two-story buildings.
Though the mixed-use proposal is the first major redevelopment project to be located downtown, Ng hopes it will only be the beginning. 
"We like to think of this as a catalyst project. We hope that this will set the example for what is possible downtown," he said.
"I think sometimes, even though we have a specific plan in place, it's hard to believe an idea until something is built."
Downtown will purposefully "feel" different than other new developments in the city like Enos Ranch.
Enos Ranch, at Betteravia Road and Highway 101, was designed to be a shopping destination with new retail and dining options that developers and city officials hope will attract shoppers to the city. Some of the Enos Ranch project's large components, Costco and Lowe's Home Improvement, will come online in the next few weeks.
"Enos Ranch is a freeway-oriented shopping center. It is automobile oriented," Ng said. "You need a car to go to Costco and Lowe's."
Downtown will be more pedestrian oriented.
"The idea for downtown is that someone can go there and be able to get out of their car and walk to a restaurant and enjoy the environment that downtown will have to offer," Ng said. "And people watch."
Projects downtown have different parking requirements than in other parts of the city. Instead of requiring projects to include parking, officials will rely on current and future large public parking areas.
"We hope people understand that the expectations are different in different environments," Ng said.
Planning a new look for downtown
Soon after the Downtown Specific Plan was adopted, city officials applied for and won a $300,000 grant to create a new look for downtown.
"We are very excited about this process," Ng said.
On Aug. 1, the Santa Maria City Council voted to hire the firm SERA Architects to create the new streetscape plan. 
"A streetscape plan for downtown is intended to beautify the major corridors, and to improve multimodal circulation to achieve the vision of a safer and inviting pedestrian-oriented area," Ng said.
SERA Architects has worked on similar projects across the West Coast. To create the plan, the firm will conduct a series of public meetings to get input.
The plan will set what sidewalks, crosswalks and other parts of downtown will look like.
"The process is starting now and will likely go through the bulk of 2018," Ng said.
Logan B. Anderson covers city government in Santa Maria for Lee Central Coast Newspapers. Follow him on Twitter: @LoganBAnderson.