The Santa Maria City Council has approved the use of a state-funded bond of up to $50 million for a developer to fund the acquisition, construction and development of the Centennial Gardens affordable housing project in the southwest area of the city.
The 160-unit Centennial Gardens multifamily affordable housing complex will be located on a currently vacant lot at the corner of South Depot Street and West Battles Road. The city Planning Commission approved a planned development permit for the project in fall 2020.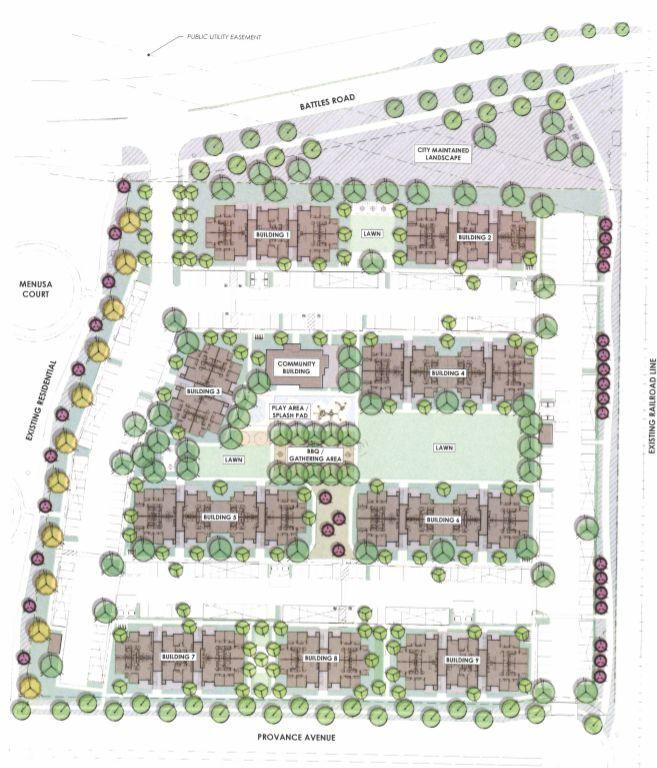 The tax-exempt bond provides developers with low-cost funding for the construction of affordable housing projects. While the city is not liable for the loan or bond, the state Tax Equity and Fiscal Responsibility Act and other regulations required the council to hold a public hearing about the bond before it could qualify as being tax-exempt. 
"This is a private loan with the borrower and their bank," said city Financial Director Mary Harvey. "The debt to be issued by the CSCDA will be the sole responsibility of Centennial Gardens LP, and the city will have no financial or legal obligations or responsibilities with regard to the repayment of the debt." 
According to CSCDA Managing Director Jon Penkower, financing for the bond will close in January now that the city has issued its approval. 
In a bond application from Southport Financial Services, the total cost of the project was listed to be around $69 million, and the loan will be provided by Citibank once the bond agreement is finalized.
In January, residents of the neighboring Pacific Crest apartments attempted to stop the progress of the affordable housing project by appealing the permit administered months earlier. 
The appeal was ultimately rejected by the City Council and the project was permitted to continue. 
Plans for the eight-building complex include a mix of two-, three- and four-bedroom units, a 2,500-square-foot community center, large grass fields, a picnic area, a playground for all ages and a splash pad for water play. 
The 8.36-acre area is the last of four residential projects to be developed in the Blosser Southeast Specific Plans' 5A subdivision. The St. Claire Apartments and two areas of the Rose Garden Estates at Pacific Crest, which contain single-family homes, have already have been completed.