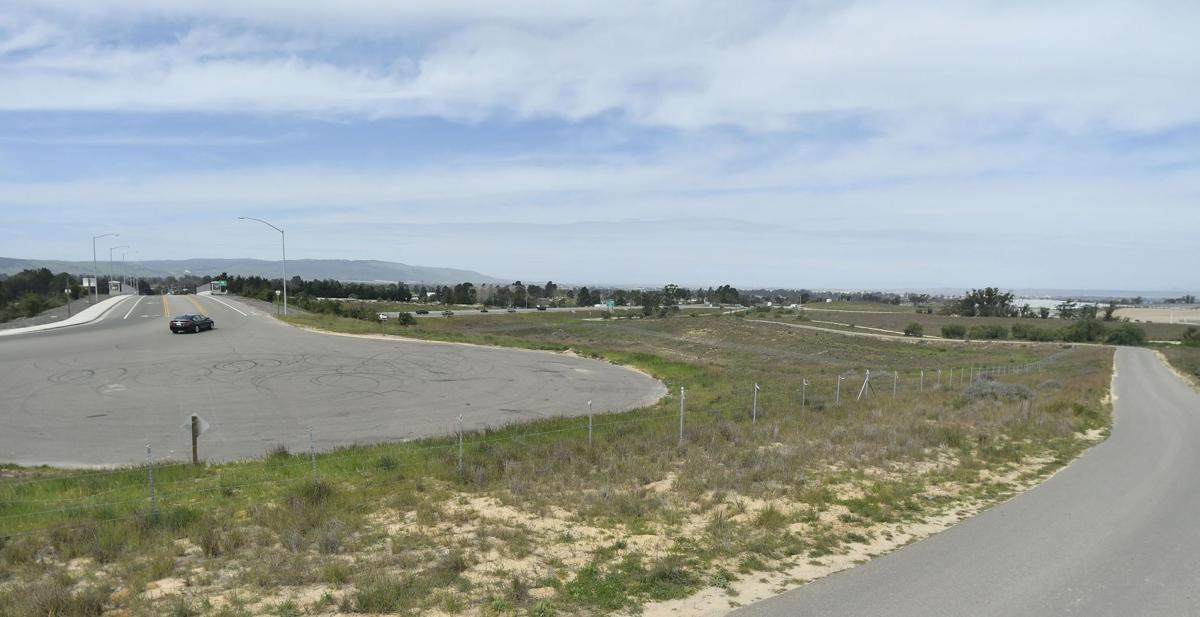 Santa Barbara County supervisors want to expand the ability of the Planning and Building Department to address long-range planning issues that have been languishing — some for years — but the uncertain financial future presented by the coronavirus held them back from making a decision Tuesday.
The Board of Supervisors, meeting in Santa Barbara, got a look at a proposed work plan from Dan Klemann, deputy director of the Long Range Planning Division, who sought direction of which projects to pursue.
But instead of providing firm direction and priorities for the division, the board voted unanimously to simply receive and file the report.
Supervisors indicated they would wait a month or two to look at whether to add up to two and a half full-time employees to the staff, assign a portion of the projects to a consultant, put off some projects yet again or choose some combination of those options.
A contract with a local firm to assist the Santa Barbara County Planning and Development Department was called into question Tuesday when 4th District Supervisor Peter Adam cast a dissenting vote because of a fraud case stretching back almost three decades that involved land his family owned.
Fourth District Supervisor Peter Adam suggested cutting back on some projects already in the pipeline if it could save the county a significant amount of money but not if it was relatively little.
"If it's like [only] $100,000, what are we going to do — I mean, that's budget dust," Adam said.
But 1st District Supervisor Das Williams supported moving forward on projects that would spur economic development, including ordinances to allow agricultural tiered permitting, farm stays and utility-scale solar electric projects.
"We told the public we wouldn't allow [farm stays] until the amendments were worked out," Williams said, pointing out the ordinance has been sitting now for 2½ years. "That's a de facto ban on farm stays, even though the board didn't plan to ban farm stays."
As for utility-scale solar generation projects, Williams asked, "How many years will we allow solar [generation] to be illegal in the birthplace of the environmental movement?"
A guide to help farmers determine if a setback would be needed for hoop houses placed near creeks on their lands was not discussed as planned Tuesday by the Santa Barbara County Board of Supervisors.
Supervisors generally favored finishing cannabis ordinance amendments, agriculture tiered permits, the farm stay ordinance and a short-term rentals ordinance for the Coastal Zone.
Jeff Frapwell, assistant county executive officer, said adding two full-time employees to help relieve the backlog would cost the county about $260,000, but he cautioned the board to consider the timing for adding personnel and more work.
"What we don't know is the full impact of COVID-19," Frapwell said.
Third District Supervisor Joan Hartmann said she supported completing projects that would have an economic benefit, but she also didn't feel comfortable making decisions without more information about the county's financial future in light of COVID-19.
"For myself, I don't know how bad it's going to be, so I'd like to reserve judgment," Hartmann said.
A cannabis overlay concept that would provide incentives for growers to cultivate in areas that would avoid conflicts with residents and vineyards won support Wednesday at the Santa Barbara County Planning Commission meeting.
Williams argued that in hard economic times, government has to take fiscal risks.
"I think this exercise is mathematically challenged," he said. "We're using fiscal arguments to destroy the potential of revenue that far outweighs the $260,000 of expense."
Adam expressed frustration over the continuing delay of one project on the proposed work plan for 2020-23 — connecting Union Valley Parkway to Rodeo Drive, providing a second access to the Elks Unocal Event Center — which he said was approved in the 2018-19 budget.
"I don't know why we're even talking about Rodeo Drive," Adam said. "I mean, first of all, it's like a one-inch line on a map. It's not that hard. It should have been done long ago."
Fifth District Supervisor Steve Lavagnino said it would be helpful if he knew which projects the staff should handle and which ones could be handed to an outside consultant.
Santa Barbara County Planning Commissioners want the problem of cannabis odor tackled immediately, with other potential ordinance changes push…
"I don't really want to spend any money right now, but if we don't, we're really hamstringing our future," he said. "I'm willing to spend what we need to spend to free up space inside Long Range Planning. … At some point, you have to step over the penny to pick up the dollar."
But ultimately, the board agreed to wait for more information about what the COVID-19 response is going to cost the county.
"I guess the only thing we can do is maintain status quo," Adam said.
Concerned about COVID-19?
Sign up now to get the most recent coronavirus headlines and other important local and national news sent to your email inbox daily.