Buellton has canceled the regular City Council meeting set for Jan. 23, a city spokeswoman said. No reason was given for the cancelization.
A coalition of eight conservation and environmental organizations filed a lawsuit Tuesday against the Trump administration over its plan to op…
The first annual Santa Maria Valley Women's March drew hundreds of people to rally for a variety of progressive causes and was held just month…
A series of initiatives to make the County Executive Office more efficient and improve the operation of its divisions and other departments we…
Second District Supervisor Gregg Hart will lead the Santa Barbara County Board of Supervisors as chairman in 2020 after being unanimously chos…
Nonprofit professional Osvaldo Sotelo on Monday threw his hat into the ring for Santa Maria's 1st District council seat, calling for expanding…
The first report in a consultant's evaluation of Santa Barbara County government departments will be delivered to the Board of Supervisors whe…
After many years of holding its primary elections in June, California shifted to March starting this year. Here's why.
Voters will cast their ballots in an early primary for the first time since 2008 when they go to the polls March 3. And with the state's prima…
Nonprofit professional Osvaldo Sotelo will seek the Santa Maria City Council's 1st District seat, and plans to formally announce his candidacy…
The Vino Bella residential development, planned at the southeast corner of Chapel and Lincoln streets, will include 32 apartments built on a 1…
A public hearing on a proposed cannabis cultivation and manufacturing operation in Cebada Canyon was postponed Wednesday by the Santa Barbara …
A monthslong study of Santa Maria's recreation and leisure needs got the cold shoulder from the City Council Tuesday after two council members…
Santa Barbara County wants you. The Registrar of Voters Office is looking for volunteers to serve as poll workers for the March 3 Presidential…
Following a fatal collision that left an elderly woman dead in April, the city of Santa Maria is moving to turn an intersection that has been …
Traffic enforcement and questions about Santa Maria's residential code were among the issued raised by community members Thursday during a nei…
Despite a plea from former smokers for a delay and a change in language, the Santa Barbara County Board of Supervisors on Tuesday adopted an o…
Ordinance amendments for selecting the operators for a limited number of cannabis retail storefront operations that was introduced Tuesday by …
Safety, road upgrades and community concerns about Highway 154 were highlighted during a town hall meeting hosted by state and local agencies …
A proposal to reduce some fees for using Santa Barbara County park facilities, as well as raise a few and add others, will be considered by th…
Santa Barbara Family Dentistry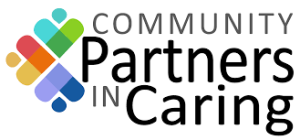 Community Partners in Caring
After an all-day hearing on the appeal of a permit for a cannabis cultivation operation on Baseline Avenue in Santa Ynez, the Santa Barbara Co…
Flavored tobacco products will be banned from stores in the unincorporated areas of Santa Barbara County if the Board of Supervisors gives fin…
The Santa Maria police and fire departments have completed a multiyear project to upgrade their public safety dispatch system that city offici…
After a nearly two-hour discussion, the Santa Maria City Council on Tuesday approved a master public art plan for the city but rejected mandat…
The Santa Maria City Council on Tuesday will consider approving a master public art plan and the creation of a city art fund, two years after …
The regular meeting of the Buellton Planning Commission scheduled for Thursday, Dec. 5, has been canceled due to a lack of items to discuss, s…
A Guadalupe low-income housing project dating back to the 1950s is in line for a complete reconstruction.