Technologies of the future are already here, they're way beyond our views of science fiction and they will fundamentally change everything from agriculture and health care to construction and communications, a futurist said Thursday in a forum presented by the Economic Alliance of Northern Santa Barbara County.
Matthew Griffin, founder and chief executive officer of the 311 Institute, a global futures and deep futures consulting firm that tracks more than 450 "exponential technologies," was the keynote speaker for the EconAlliance's Future Forum presented in a virtual format via Zoom.
The forum also included an industry panel to provide local perspectives on industry and technology and the presentation of EconAlliance's Innovation Award to Broken Clock Vinegar Works of Solvang.
Griffin painted a future world that will look nothing like today nor likely anything we can imagine.
"The world we live in is science fiction already," said Griffin, speaking from his virtual studio in England to deliver mind-boggling revelations about exponential technologies, some that are accelerating their own rates of progression with artificial intelligence. "These are technologies you can use today."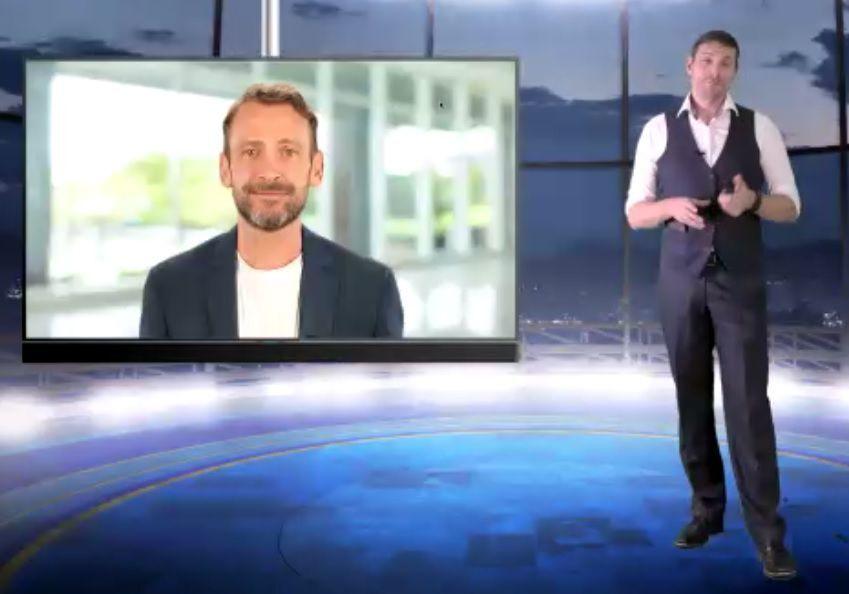 Things people think of as being far in the future have already been developed, like computers Griffin said, are "100 million times more powerful than the computers we have today," biological computers made of bacteria, DNA computers so potent one the size of a quarter of a test tube would have more computing power "than every computer [currently] on the planet."
Some technologies have been developed but are not yet commercially viable or approved for use, like nanomachines that can operate on someone from the inside, but others are already in operation, like energy being transmitted wirelessly over mountains in New Zealand.
Linking solar cells on individual homes using technology like Blockchain can create huge virtual power plants. Solar panels now are 17% to 20% efficient, but Griffin said some are coming that will be 132% efficient.
"We can already see a point in time when the cost of energy will be zero," he said.
Santa Barbara County is on the brink of additional closures — prohibiting outdoor dining and shutting down salons — under a new regional stay-…
Brain-streaming caps can read your thoughts and turn them into images on YouTube — low resolution now but high resolution in three years, Griffin said.
Artificial intelligence has progressed to the point that corporations are being operated by it. A pharmaceutical company combined artificial intelligence with simulated environments and developed 30,000 drugs in 20 days. NASA used it to shave 30% off the weight of its rovers.
Artificial intelligence is also poised to take over the $3 trillion content industry that employs 235 million people.
"When those machines get hold, what's going to happen to them?" he asked about the employees.
Agriculture is not immune to exponential technology. Amazon will soon have warehouses with vertical farms — which can produce eight crops a year with 99% less water — to deliver fresh fruits and vegetables to its customers.
Robots that can pick strawberries were able to harvest one berry every 7.9 seconds in 2019. In 2020, they can harvest one every 1.2 seconds — the same speed as a human.
"When you think these robots will never replace human pickers because they're two slow and too clumsy, remember this agriculture robot," Griffin said.
Fruits and vegetables can now be 3-D printed, as can houses, whole communities, human bones and organs and habitats for the moon and Mars.
"Crazy ideas are now being made possible," Griffin said. "It's not going to be very long before this is status quo."