The annual Lompoc Police Car Show festivities got off to a rousing start Friday evening with a downtown cruise along stretches of Ocean Avenue.
Several types of vehicles, including motorcycles, cars and trucks, rolled back and forth along the highway, which was closed to regular traffic, as spectators lined the sidewalks to cheer them on. The full car show is slated to return to Ryon Park from 9 a.m. to 3 p.m. Saturday.
Friday evening's cruise kicked off the final Old Town Market celebration of the summer. The theme for Friday's finale was Public Safety Night.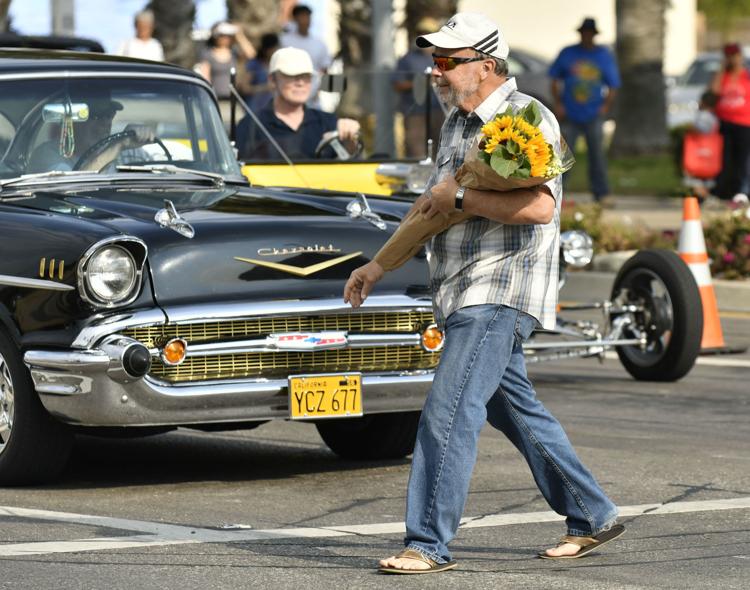 The Lompoc Police Car Show, in its 16th year, is being hosted by the Lompoc Police Foundation and the Lompoc Police Officers Association and sponsored by Explore Lompoc. Proceeds, according to organizers, will go to assisting the Lompoc Police Department and local community sports programs.
Saturday's show at Ryon Park will be free to attend and will include food available for purchase and opportunities for visitors to get up-close views of a wide range of unusual — and, in some cases, unique — vehicles.