Fireworks now on sale in Santa Maria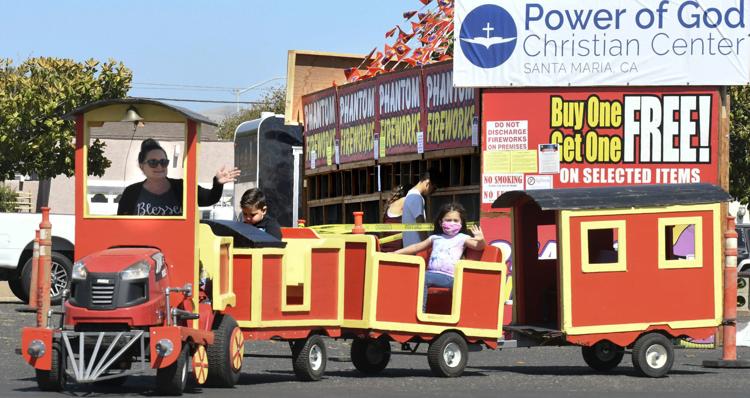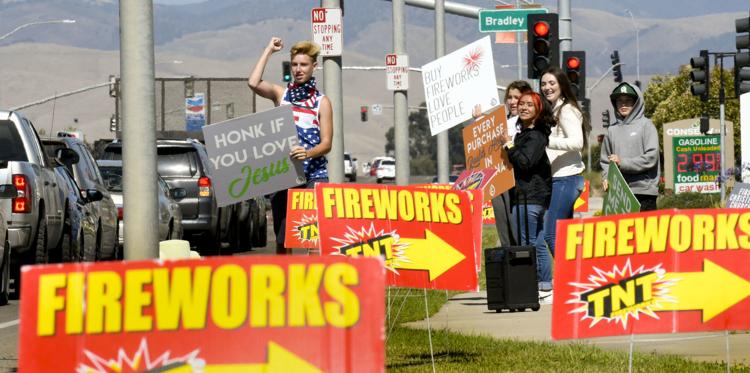 Get local news delivered to your inbox!
Subscribe to our Daily Headlines newsletter.
After navigating months of distance learning due to COVID-19, local public school districts will look to the state as officials consider optio…
The following is taken from the Santa Maria Police Department's calls-for-service log and the Santa Barbara County Sheriff's Office daily arrest log. Those appearing as "arrested" are only suspected of the crime indicated but are presumed innocent.
In an effort to continue local demonstrations against systemic injustice, a group of individuals from Nipomo, San Luis Obispo and Santa Maria …
After a 94-day battle with COVID-19 in which survival was uncertain, Santa Maria resident Efrain Rangel was discharged Wednesday from Marian Regional Medical Center and finally able to rejoin his wife and three children.
A Santa Maria man was arrested about 8 p.m. Friday after members of the Police Department Special Enforcement Team conducted a narcotics inves…
The Santa Barbara County Public Health Department reported 81 additional COVID-19 cases on Friday, with public health officials expressing confidence about further sector reopenings despite little improvement in hospitalization numbers from last week.
Santa Maria officials spent nearly $1,000 to fix the flag pole damaged during the civil unrest in May.
Five Central Coast men were arrested Tuesday on suspicion of drug and firearms charges after one of them was reported to be in possession of a gun inside a Santa Maria business, a police spokesman said.
A former inmate at the Santa Barbara County Jail has filed a federal lawsuit against a sheriff's employee accused of sexually abusing her while she was incarcerated in 2018.
California Gov. Gavin Newsom has ordered a three-week closure of bars and indoor operations of restaurants certain other businesses in Los Angeles and 18 other counties, including Santa Barbara County, as the state deals with increasing cases of COVID-19.