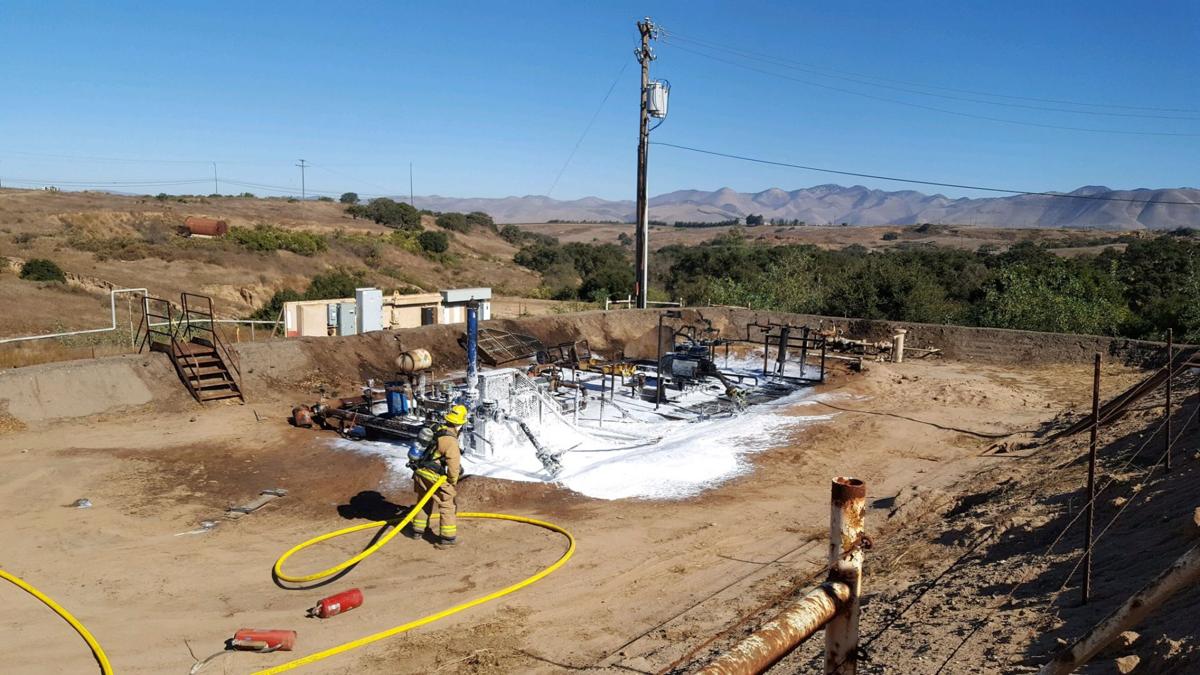 Santa Barbara County firefighters extinguished an oil well fire that sent up smoke plumes east of Orcutt on Monday morning.
Emergency officials were called to a possible vegetation fire in the area of East Clark Avenue and Dominion Road just before 10:30 a.m.
When units arrived, they discovered the burn wasn't originating from vegetation but, rather, an injection pumping station pump at the Greka facility, located at 5200 Dominion Road, according to Santa Barbara County Fire Capt. Dave Zaniboni. 
Zaniboni described the pumping station as an above-ground facility that treats water and oil.
The pump was fully involved in flames, which resulted in considerable smoke, before a county fire engine and water tender extinguished the blaze. 
Zaniboni said that Santa Barbara County hazardous material officials, along with a fire investigator, now are searching for the cause of the blaze.
Get local news delivered to your inbox!
Subscribe to our Daily Headlines newsletter.