Eighth-graders in Hilary Hayes' and Mark Wall's science classes participated in the creative science project with the goal of giving a raw egg a soft landing after a two-story drop by creating a specialized parachute. 
Students had to create their own parachutes out of paper cups, straws, hot glue, string, plastic bottles and plastic bags -- all for the purpose of protecting their egg from splattering after being placed inside a cup or bottle for the drop. 
Their specially designed parachutes were released by a Santa Maria Fire Department representative atop a second-story ladder, which shadowed part of the blacktop, into the "re-entry pod" made out of a blue tarp. 
As part of its NASA theme, students used the egg to represent an astronaut trying to attempt a successful landing.
Teams received points if their parachutes stuck the landing inside the pod or if their egg didn't splatter. 
Inside Wall's classroom, students Michael Gonzalez and Moses Zuniga were testing out their parachutes before the eggs were dropped from the ladder.
"All we did was take two cups, poke holes through it and give an egg a cushion (inside the cup)," Zuniga said.  
Two students from Hayes' class managed to walk away with an egg that had no dents or scratches.
Eighth-grader Asaf Bautista, who is in Hayes' class, helped implement multiple soft objects to ensure there would be no hard landing, or a mess that needed to be cleaned up.
"We just thought that if we put a lot of straws around it, that it would break the fall. We used straws, tape, hot glue and sandwich bags," Bautista said while showing off the creation he helped design. 
His classmate Natalie Ramos was another one hailed by Hayes and classmates for sharing her creativity with her group -- using a broken water bottle as part of the strategy.
"I used the water bottle to help cushion it," Ramos said, explaining she cut the top of a water bottle, then helped carve out four pads on the bottom sides of the trimmed bottle to ensure a soft landing.
Ramos said completion of their parachute design wasn't accomplished overnight.
"It took a couple of days, but I wouldn't say it was very difficult," she said. "(The egg) survived mostly because of the cushion (by the bottle) and how the parachute slowed everything down."
Some eggs were aided by the wind, floating toward the basketball courts, while others immediately crashed to the surface, splatting on top of the blue tarp landing spot or on the basketball blacktop, exposing the egg yolk on the surface.  
Regardless of the eggs' fates, Hayes and Wall both said all of the students were winners. 
Hayes lauded them for using their creative thinking and problem-solving for the project, all while figuring out how to create a parachute out of the paper and soft materials they were given.
"That's one of the best parts, because you get to see the different designs," said the first-year science teacher at Fesler.
Principal Mark Palmerston, one of the observers of the NASA project, said each year the science teachers come up with an idea before the end of school to get the students engaged in science, technology and art.
He added the egg-dropping project was the teachers' idea this year, not his. 
He left impressed by how the Fesler students worked in unison and shared their ideas in installing the parachutes.
"These kind of engaging, hands-on activities where students really think about how to design and build something to test it out, are really great experiences," Palmerston said. "We worked together with the (Santa Maria Fire Department), and we're so grateful they got to share this with our kids.
"Even if their eggs smashed, the students learned something today."
052919 Fesler egg drop 03.jpg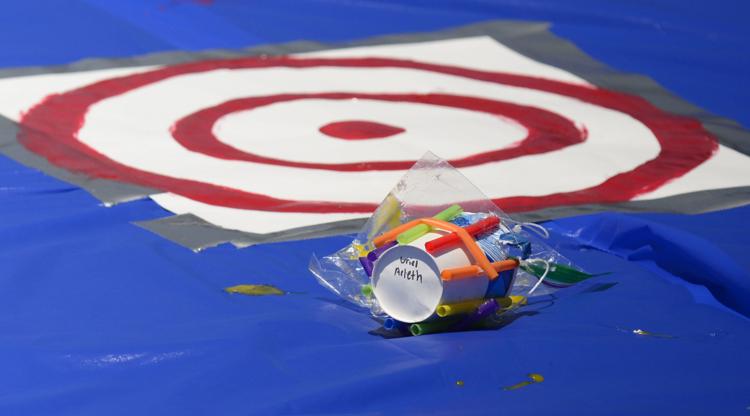 052919 Fesler egg drop 01.jpg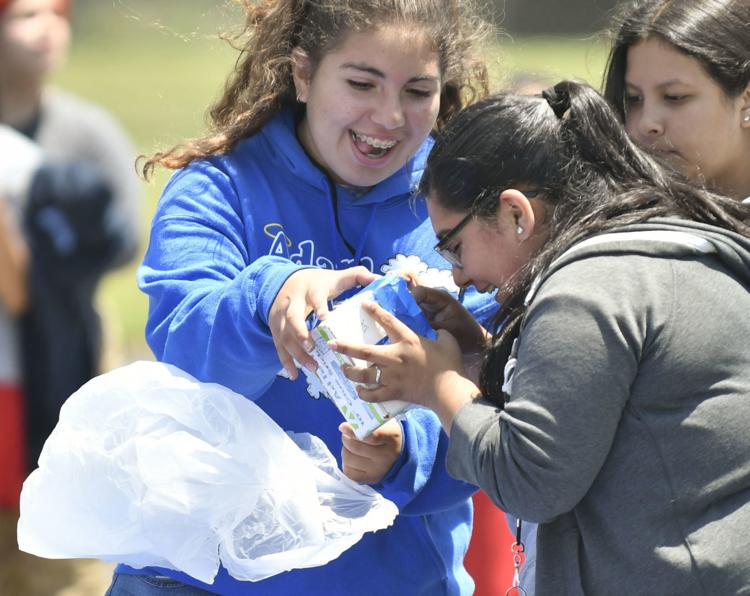 052919 Fesler egg drop 02.jpg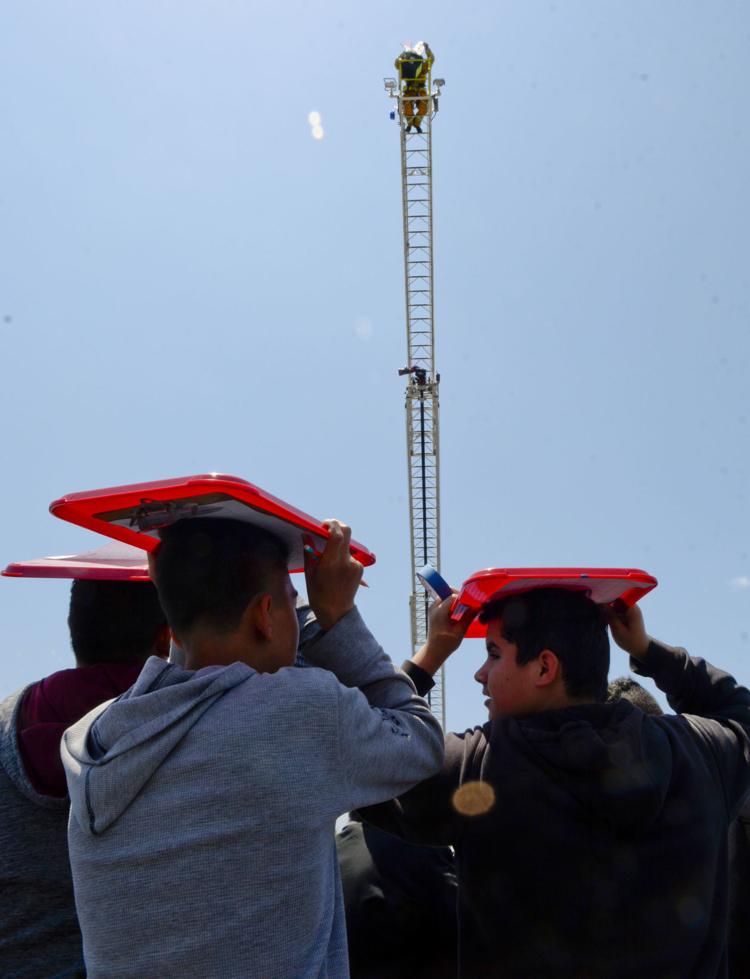 052919 Fesler egg drop 04.jpg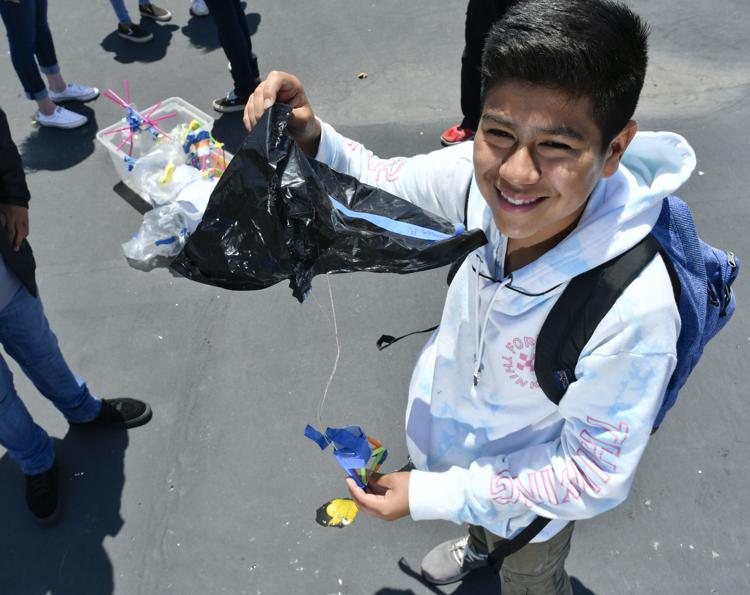 052919 Fesler egg drop 05.jpg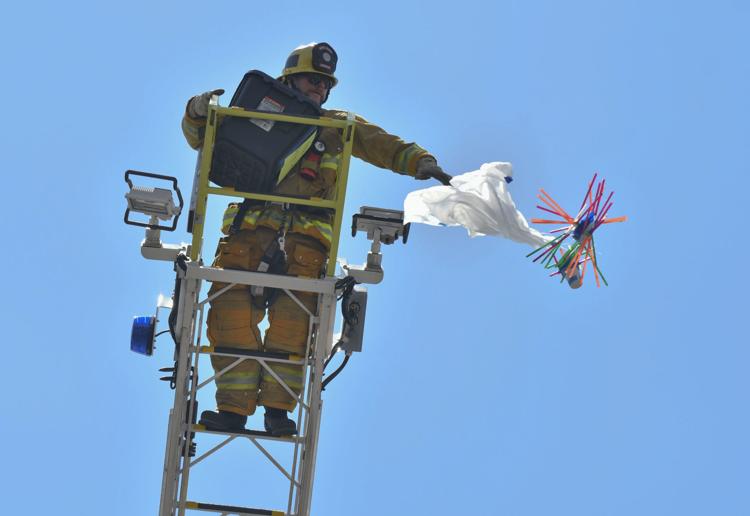 052919 Fesler egg drop 06.jpg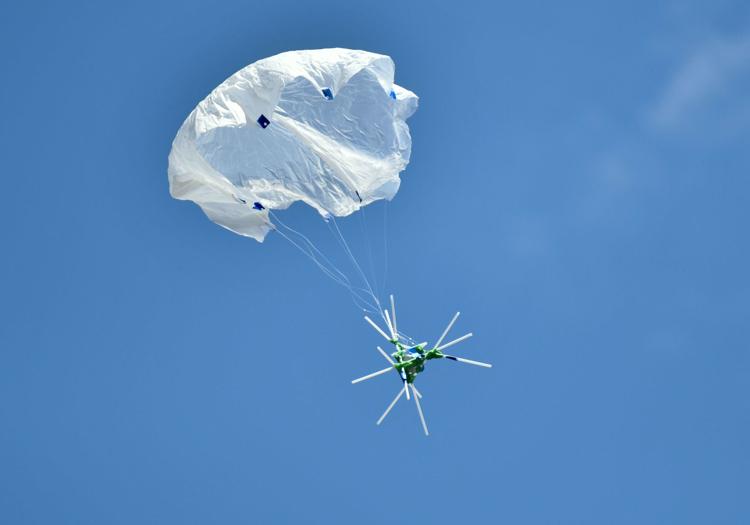 052919 Fesler egg drop 07.jpg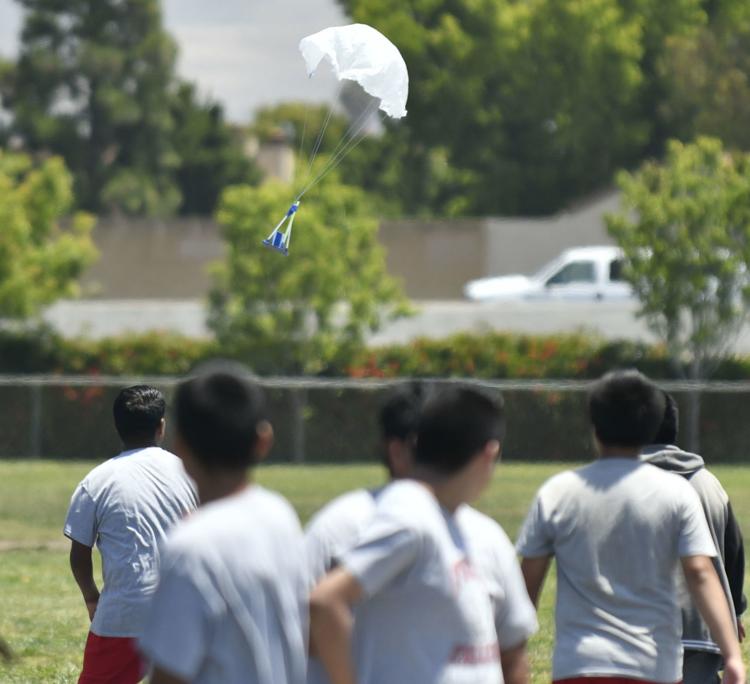 052919 Fesler egg drop 08.jpg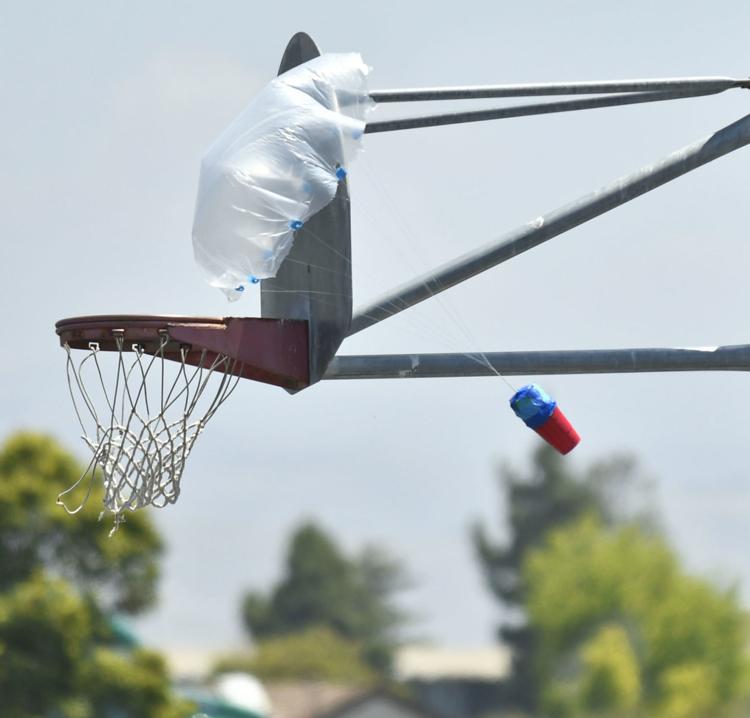 052919 Fesler egg drop 09.jpg
052919 Fesler egg drop 10.jpg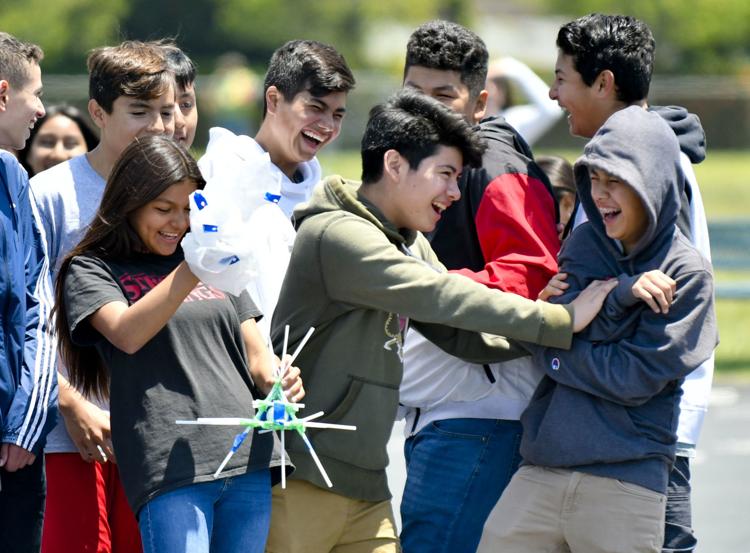 052919 Fesler egg drop 11.jpg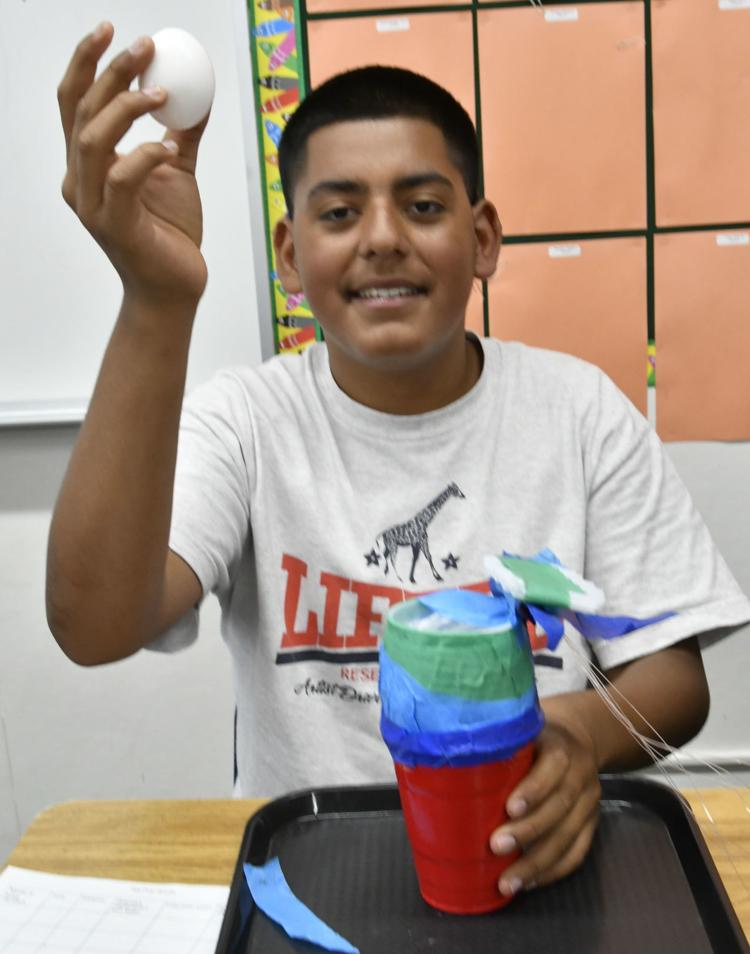 052919 Fesler egg drop 12.jpg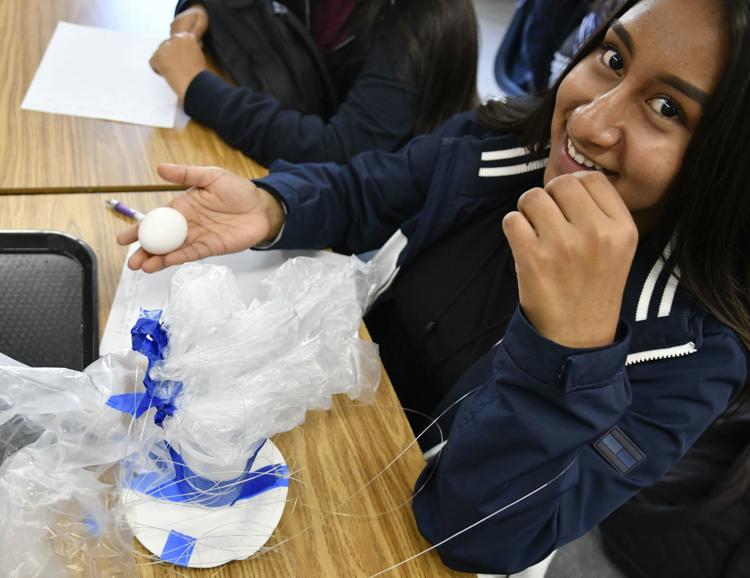 052919 Fesler egg drop 13.jpg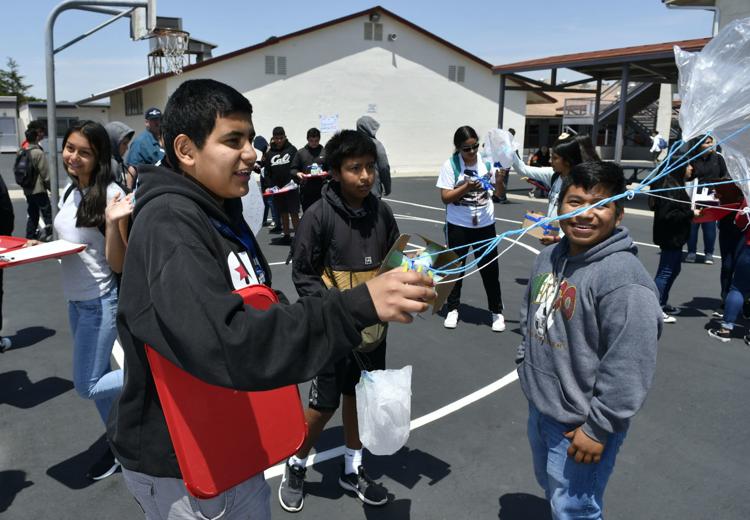 052919 Fesler egg drop 14.jpg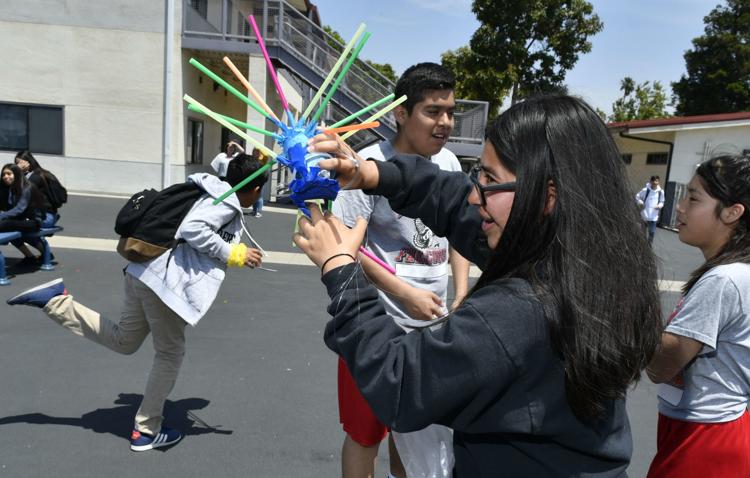 052919 Fesler egg drop 15.jpg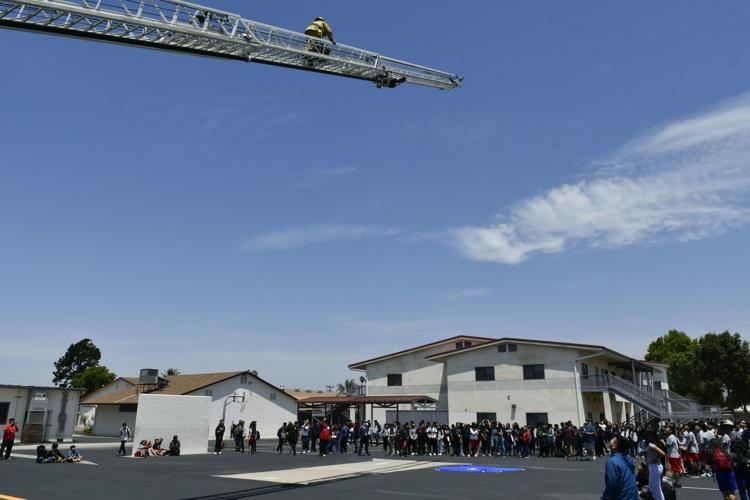 052919 Fesler egg drop 16.jpg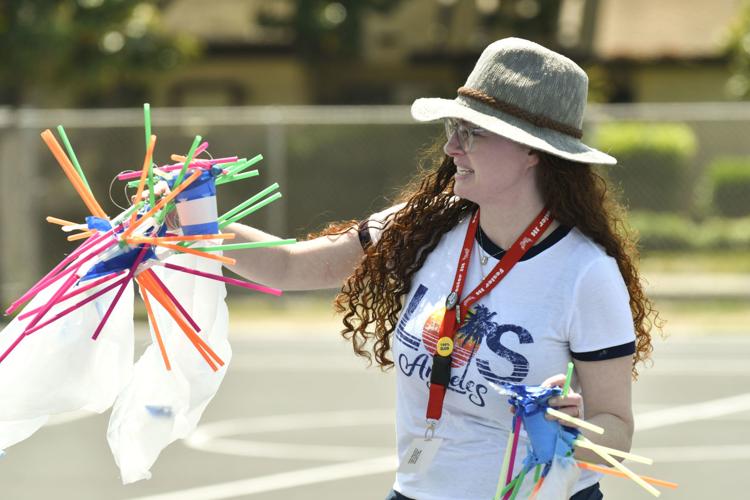 052919 Fesler egg drop 17.jpg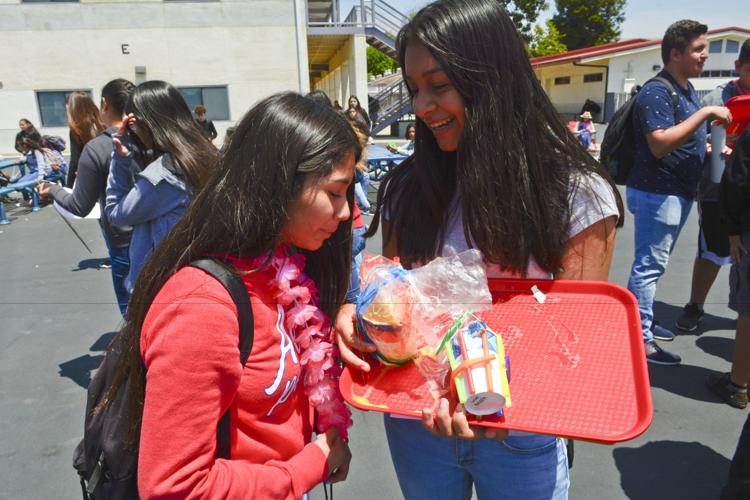 052919 Fesler egg drop 18.jpg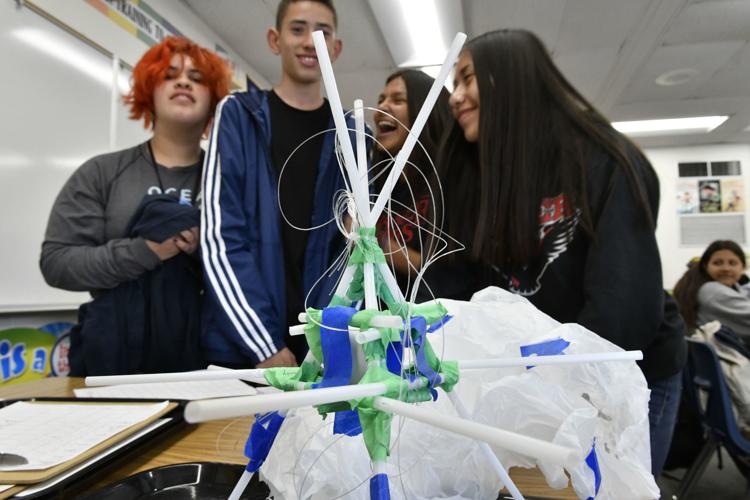 052919 Fesler egg drop 19.jpg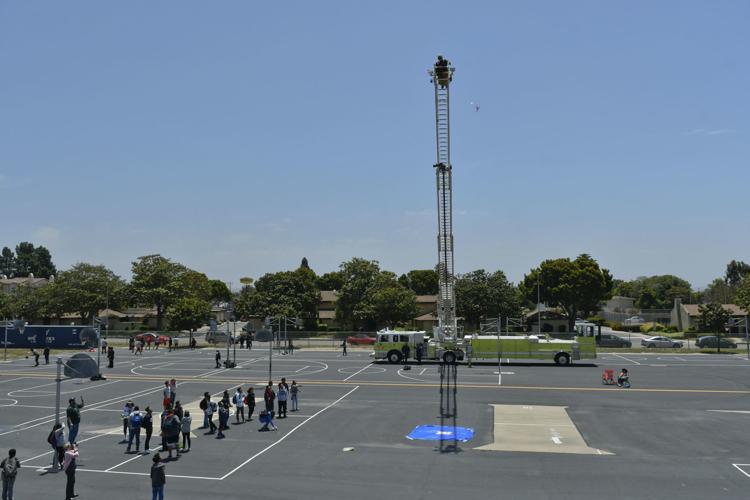 052919 Fesler egg drop 20.jpg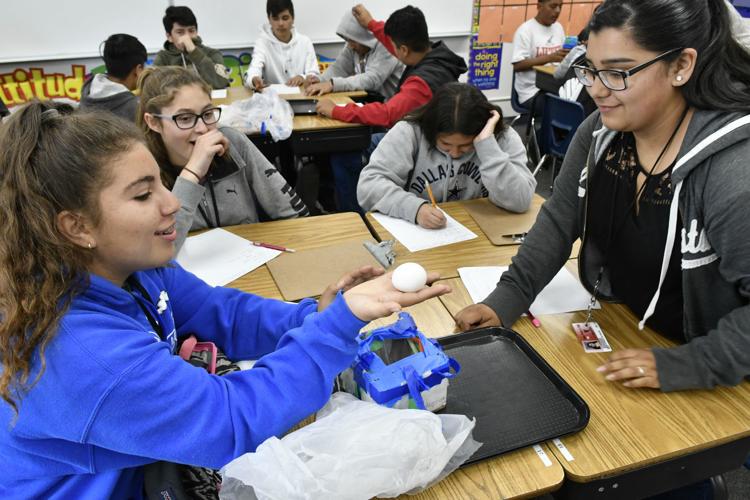 Nine local junior high school students were honored Wednesday as Altrusa International Inc. of Santa Maria hosted its 25th Annual Junior High …
When Tommie Kunst Junior High welcomed students back to school Aug. 14, more than 1,100 seventh- and eighth-graders flooded the campus with th…
Three Fesler Junior High teachers were honored Monday by the California Highway Patrol for their actions and quick thinking when a pickup cras…