Soledad Kennedy's ambition for a career in law enforcement started in high school, and carved the path to where she is now — a mentor in the Santa Barbara County Veterans Treatment Court.
If Kennedy traced the arc of her life starting as a teenager, she would find that it had come full circle.
Kennedy enrolled in a police Explorer program with the Los Angeles County Sheriff's Office. She trained for six consecutive weekends (a big deal for a teenager) and excelled on her physical fitness tests.
She was 20 at the time, but had to wait at least another year to be eligible to become a deputy. Then a Marine recruiter paid the Explorers a visit and made Kennedy an offer she couldn't refuse — she could do the same thing in the Marines, but didn't have to wait until she was old enough to drink.
"I asked the Marine what he was going to offer me and the recruiter said 'no, what are you going to offer us?'" Kennedy said. "I think I wanted the challenge."
Soledad Kennedy's ambition for a career in law enforcement started in high school, and carved the path to where she is now — a mentor in the S…
Kennedy grew up without a father and she had no family history of military service. It was her chance to start a legacy.
After graduating from West Covina's Edgewood High School in 1975, Kennedy made the leap and enlisted in the U.S. Marine Corps in the delayed entry program. She had reservations at first because the Vietnam War was still going at the time, a mentality that would resurface decades later in a different war.
Kennedy went to boot camp at Parris Island, South Carolina with the mindset that she was going to be strong, and came out meritoriously promoted to private first class, or the rank of E-2. After boot camp, Kennedy went to military police school, got promoted to lance corporal, then received orders to the Marine Corps Logistics Base near Barstow, California.
In her first stint of active duty service, Kennedy made rank quickly and entered the reserves in 1988 with the rank of gunnery sergeant, or E-7, a highly respected position.
As a reservist, Kennedy became a "red patcher," who staged equipment on merchant marine ships. These Marines coordinate ship-to-shore movement of troops, vehicles, and supplies and are denoted by the red patches on their uniforms. Kennedy reached her highest rank as a first sergeant, or E-8, as a red patcher.
She was reactivated for both Iraq wars, but never deployed overseas. She was working as a correctional officer at the federal prison complex in Lompoc during the midnight to 8 a.m. shift on 9/11, when an inmate alerted her to planes flying into the World Trade Center. She recalled being glued to the television for the rest of the day.
Unlike during the Vietnam War, Kennedy saw an outpouring of patriotism and eagerness to join the military after 9/11. She was preparing the new recruits for war, including conscientious objectors, which she said left a bad taste in her mouth because because the philosophy went against her ethos as a Marine.
"It hardened my heart a little bit," she said. "Our job is to do the mission and survive. We're nobody's target. We shoot to kill. There's no such thing as a wound."
But as men and women returned home from war, problems became apparent. They were fighting wars within themselves, she said.
It's the kind of struggle Kennedy witnesses working as a mentor at the treatment court, where veterans receive second chances. She gravitates naturally to her fellow Marines.
"Working with them really helps me feel like I'm still helping my Marines," she said. "I feel like I'm still connected."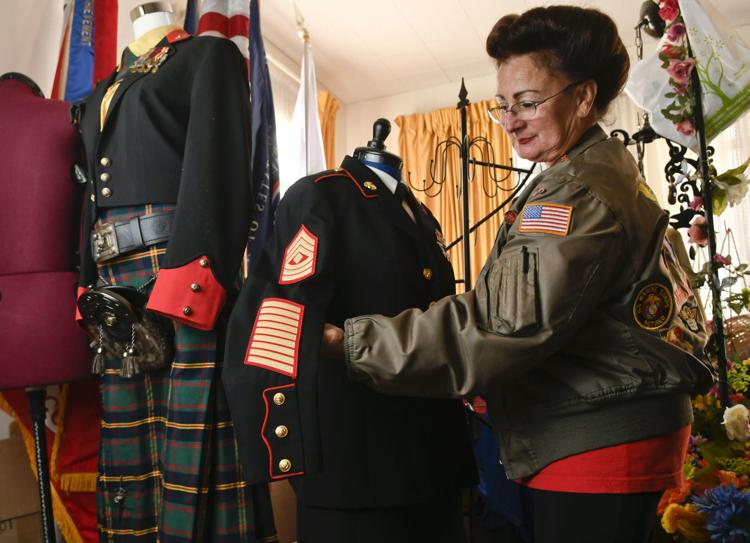 Kennedy's daughter serves as a Marine, which also keeps Kennedy connected to the armed forces.
During her 39 years as a Marine, Kennedy witnessed fundamental changes in military service, including the transition of women into combat roles. Kennedy said her daughter has now done more than what she has done as a Marine, including serving overseas, aboard ships, and in Marine expeditionary units.
This is where life comes full circle. Aside from having a daughter who serves, Kennedy was a military police officer, a correctional officer, and now she helps veterans who have run afoul of the law.
In addition to mentoring troubled veterans, Kennedy maintains her oath as a Marine in another positive role: she's the Toys for Tots coordinator for Santa Barbara County.
"Marines tell you that you're indestructible and it's true," she said. "They break you down and build you up, they create a monster. That's who you want in your fox hole, riding your motorcycle or doing your yard work."
"We are now qualified to do anything with nothing," she said.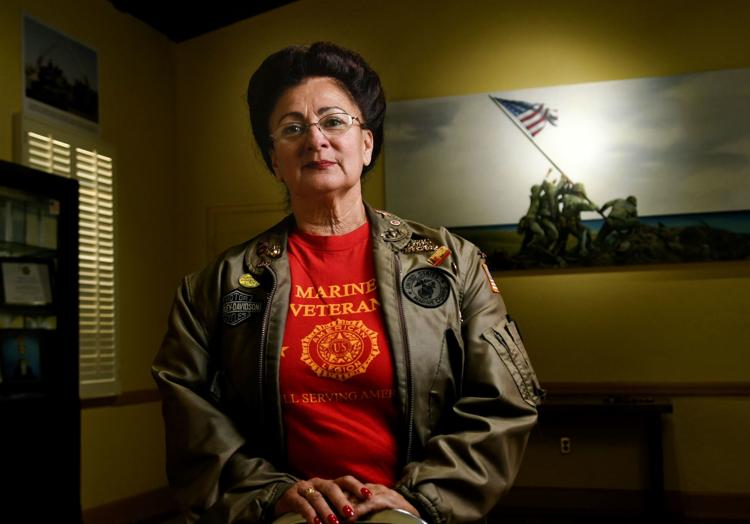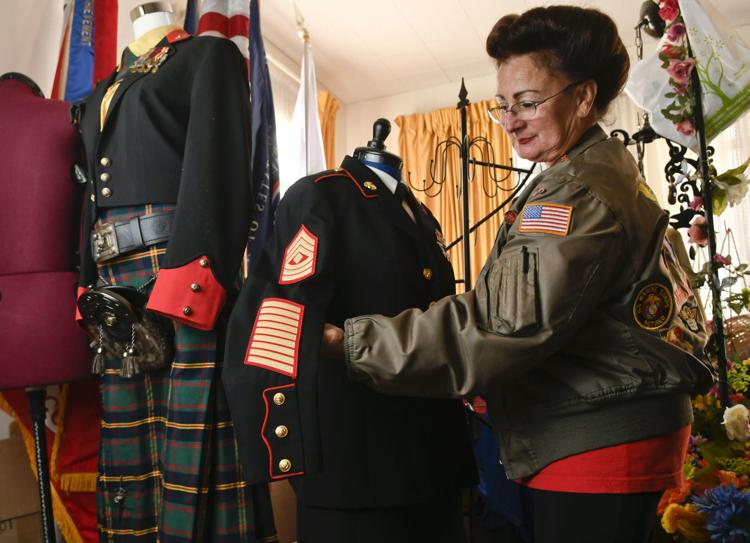 Be the first to know
Get local news delivered to your inbox!