The seriousness of supporting dozens of local charities, programs and nonprofit organizations throughout the year does nothing to dampen the high spirits, energy and camaraderie of the Santa Maria Breakfast Rotarians.
Each year, the Nipomo Chamber of Commerce honors community members whose contributions help make the town a better place to live.
For many years, the Christmas Parade of Lights was organized and run by the Lions Club of Santa Maria. During the first years, the parade ran south on Broadway, from Fesler to Boone streets. Surprisingly, traffic was allowed to continue on Broadway, using the western lane, and the parade ran…
It was Champions Day Sunday at the Elks/Unocal Events Center.
In celebration of the cooperation, camaraderie and BService Above SelfC objectives, the Rotary Clubs of Santa Maria and Nipomo held a Group 12 joint meeting in November.
The petite president of Santa Maria Rotary South, Billie Jo Cravello, is much like the club she leads: smaller than some but possessing a mighty spirit.
The lights of Broadway dazzled and awed Saturday night as the 2007 Santa Maria Christmas Parade of Lights gave the holiday season a grand introduction
Dolores A. Doran, founder/director of Coastal Voices has announced openings for sopranos, altos, tenors and basses for the 2006-2007 season. Rehearsals are on Monday nights from 7:15 to 9:15 p.m. at Saint Andrew United Methodist Church, 3945 South Bradley Road in Orcutt.
St. Joseph/s softball team/s offense was on for two innings Wednesday.
Ashley Dias swam hurt Friday, so Santa Maria/s girls won.
SANTA MONICA 7 Hancock College freshman Bobbie Patton won three times at Western State Conference Meet No. 3 Friday. She set a school women/s track record along the way.
Hancock College/s men/s tennis team faces the same situation this season as it has before.

Miracle-Ear Hearing Aid Center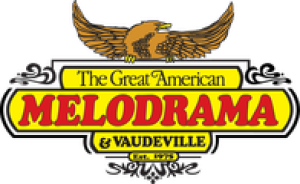 The Great American Melodrama & Vaudeville
The first face-off between the two candidates for 4th District Santa Barbara County supervisor remained mostly cordial Wednesday, because on many issues incumbent Joni Gray and challenger John Sterling agreed.
The first face-off between the two candidates for 4th District Santa Barbara County supervisor remained mostly cordial Wednesday, because on many issues incumbent Joni Gray and challenger John Sterling agreed.
Is there a moral dimension to the way we grow, market, eat and share food?
Have you noticed, when you're within a dozen or so feet of a smoker outdoors, the smoke seems to fly into your face — no matter which way the wind is blowing. It's a complete violation of the laws of physics, but it happens.
Let's face it, most Americans simply are not ready to accept marijuana as a bona fide medical treatment — at least not with regard to allowing pot dispensaries in their communities.
Pacific Coast Garden opens new tree lot
With the number of deaths attributed to the H1N1 virus in Santa Barbara County climbing to six this week, the Public Health Department has scheduled two vaccination clinics open to all residents.
The gray rain clouds mirrored the somber emotions Thursday as the final alarm was rung for Dean Moore, a heavy-equipment operator with Santa Barbara County Fire Department, who died Nov. 29 after a two-year battle with lung cancer.
The 26-year-old man convicted of murdering former Lompoc police Officer Richard May sobbed openly in court Thursday as his mother testified about his troubled early childhood.
Demi Urias speaks softly, but carries a big message to her peers when it comes to the dangers of drinking and driving.
Keep that umbrella handy, because more rain is on the way for the Central Coast.
Two men whose brush-clearing efforts along a local trail allegedly sparked the devastating Jesusita Fire in May have been charged with misdemeanor violations of county codes, the Santa Barbara County District Attorney's Office announced Thursday.
They're not jingle bells or silver bells, but the ding-a-ling chime from Salvation Army bell ringers heralds the coming of Christmas just as effectively.
Santa Maria Mexico boys U10 wins Orcutt Soccer Classic
Arroyo Grande High School point guard Michael Escobedo, right, crosses over against Santa Maria during Thursday night's Optimist Tournament at Dr. Arthur James Gym in Arroyo Grande. Arroyo Grande went on to an 85-48 victory.
Arroyo Grande boys basketball players Derick Beasley and Michael Escobedo couldn't help but get a little flashy Thursday night.
Hancock College's Brittany Garcia goes up for a shot against Las Positas' Crystal Florida during Thursday night's Bulldog Classic at Hancock's Joe White Gymnasium in Santa Maria. Garcia nailed two key free throws to seal the Bulldogs' 66-61 victory.
Brittany Garcia came through down the stretch Thursday night, so Hancock College's women's basketball team won its first game in its own tournament.
Righetti High School's Kaylie Monte (3) shoots over Lompoc High's Kelly Fletcher (17) during Thursday afternoon's non-league girls water polo match at Righetti. Monte scored three goals in Righetti's 13-2 victory.
With two new head coaches, the Lompoc and Righetti girls water polo teams are still trying to get accustomed to changes in the learning curve.
Nipomo High School's Missi Ramsey brings the ball upcourt against Cabrillo High during the Moriarty Enterprises Holiday Classic at San Luis Obispo High School on Thursday. Nipomo won the game 51-35.