This season, Santa Maria has been awash with the glow of holiday lights and decorations. Homes and businesses throughout the city have decked …
A group of Lompoc's younger residents helped spread holiday cheer Thursday morning to some of the city's older inhabitants.
Hot rods, school marching bands, a giant pirate ship, youth sports teams, costumed puppies and even some dinosaurs were some of the several en…
Voices from all over the community will come together this weekend for what organizers are calling the largest community Nativity in the area.
More than 3,000 people lined the streets of downtown Santa Maria Saturday for the 22nd annual Christmas Parade of Lights to celebrate the seas…
Students at Coastal Christian School in Pismo Beach spent the days leading up to the holiday season filling shoeboxes with gifts for needy chi…
The Guadalupe-Nipomo Dunes Center is raffling off about 10 Christmas trees and wreaths to raise money for continuation of an archaeological di…
The Santa Maria Philharmonic will start the holiday season with Baroque splendor on Friday.
Royal Family KIDS Holiday Home Tour gives locals a chance to explore impressive area homes, find new holiday decorating ideas and make a diffe…
Holiday cheer is set to take over Lompoc's busiest streets Friday evening with the return of the annual Lompoc Children's Christmas Season Parade.
Santa Maria's annual Christmas tree lighting ceremony is set for 5:15 p.m. Friday in the City Hall courtyard, at Cook Street and Broadway. A s…
Both Lompoc Valley libraries once again are filled with holiday décor as one of the libraries' main support organizations has brought back its…
The Friends of the Lompoc Library System is holding its annual Decorated Tabletop Christmas Trees raffle, with all proceeds to benefit the Lom…
The 12-member marching band of Orcutt Academy High School woke up the school and surrounding neighborhood Monday morning as it paraded down Or…
When Dan and Michelle Alexander moved their family to a new home on Dogwood Drive in Buellton, they were moving onto a street that goes all ou…
More than 3,000 people are slated to march up Broadway Saturday decked out in their holiday finest, riding on shining floats, pedaling lighted…
Stretches of Lompoc roadways will be closed Friday evening due to the city's annual Children's Christmas Season Parade.
The Lompoc Pops Orchestra will present its annual Christmas concert Sunday at 7 p.m. Under the direction of Dr. Brian Asher Alhadeff, the orch…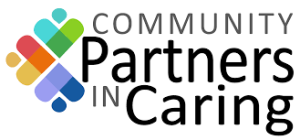 Community Partners in Caring

Farmers Insurance - Jaime Flores