"Once you learn how to run one business successfully, you can pretty much run any business." 
The 2017 documentary Resurface features the story of a veteran-focused nonprofit, its founder Van Camaza and the life-changing impact of surfing.
'Stories of Honor' is a series spotlighting veterans on the Central Coast, their lives, and their contributions to our country. If you know so…
Five teenagers representing the Santa Barbara County Sheriff Office's Explorer team recently traveled to Manteca to test their ability to hand…
Camaraderie was on display at the Santa Maria Harley-Davidson on Wednesday when a group of motorcycle riders gathered for a common cause: rais…
Bounce houses, corn hole boards, dodge ball on the grass and families filling Grogan Park on Monday all meant one thing: Free Day of Family Play.
Santa Maria area young people soon will learn to play the guitar, develop their artistic side and add new dance moves through the return of Yo…
A legacy created by the late Robert "Bob" Stowasser is celebrating 50 years of selling vehicles in Santa Maria.
The 76th Elks Rodeo Parade will step out Saturday, and talk radio hosts Doug Nelson and Ben Heighes, both known for talking through a micropho…
For nearly four decades, Diane McMahon guided Hancock College's dance program, from directing choreography to teaching students different danc…
Two Future Farmers of America teams from Santa Maria High and another from Pioneer Valley High School are now going after a national title in …
One avid follower of the Los Angeles Dodgers now can say he lived out his fantasy: He stood on the field at Dodgers Stadium in front of thousa…
On March 4, Jacob Zachmann took to Twitter to help set his younger brother David up with a potential dream meeting with Maroon 5 lead singer A…
It won't be long before a Santa Maria man and Righetti High School graduate throws out the first pitch as his beloved Los Angeles Dodgers host…
In an effort to revitalize a bike trail that may one day host championship races at Cachuma Lake, students and staff from Dunn Middle School s…
On a gray, windy morning at Beattie Park in Lompoc, the community gathered around the flagpole, where the Lompoc Valley Fallen Warriors Memori…
Along with the hundreds of other cancer survivors, patients and caregivers in Santa Maria and millions around the world, Kathy Mygatt is a hero.
Thirty-nine former state prisoners graduated Wednesday from a comprehensive re-entry program, where they learned valuable skills and received …
Bakersfield Police Officer Shane Dishman says he enters his classic 1959 pink, flat-top Cadillac Sedan DeVille at car shows every year, not fo…
The Santa Maria Elks Rodeo has events showcasing physical strength and athleticism of cowboys and wranglers — from taking special care of live…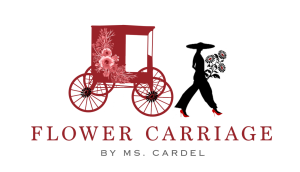 Flower Carriage By Ms. Cardel

The 74th annual Santa Maria Elks Rodeo is slightly different this year. It's being televised nationally and live-streamed online for the whole…
Bright and early Saturday, nearly 600 people laced up their running shoes and made their way to Pioneer Valley High School's Edwards Community…
This year, North County residents were able to get a close-up view of some of the globe's top-ranking cyclists as they coasted through Old Tow…
Every year in early June, the Santa Maria Elks Rodeo and Parade takes center stage in the Central Coast. It's four days of bull riding, wrangl…
Children learned the importance of nonviolent communication during confrontations on Saturday afternoon at the Santa Maria Valley Discovery Museum .
The Santa Maria Public Library on Saturday kicked off its first-ever Maker Fair, where kids and parents crowded into three rooms to learn the …
Betty Oliver and her daughter, Verenia Oliver, are both breast cancer survivors.