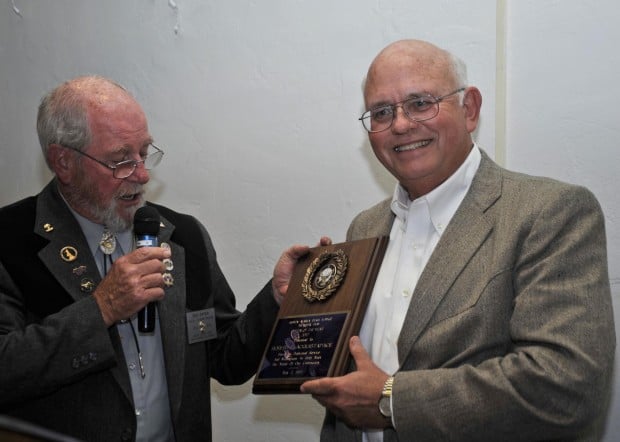 Robert "Bobby" Acquistapace, who appeared in the Santa Maria Elks Rodeo Parade a half century ago as a youth, and later spearheaded the event's planning across multiple decades, died early this morning after apparently suffering a heart attack, according to family friends and colleagues.
He was 63.
Acquistapace's death came as a shock to many in the Santa Maria community, where he was named Santa Maria Elks Citizen of the Year in May 2012.
"I just saw him a week ago yesterday," said Keith Barks, a longtime friend, colleague and Santa Maria businessman. "I asked him how it was going and he said 'Life's good.' He went at life with a smile on his face and just kept on going. He was a mentor for a lot of people."
Acquistapace rode in the Elks Rodeo Parade in 1961 as the junior grand marshal. In 2011, 50 years after that appearance, he rode as the parade's grand marshal.
In between those appearances Acquistapace could be found behind the scenes of the parade. He served as chairman from 1977 to 2009.
In 2004, he also helped revive the Elks Minetti Mini Rodeo, which takes thousands of third- and fourth-graders to the rodeo grounds.
He was a member of the local Elks Lodge for 40 years, and was active in assorted other organizations including The Rotary Club of Santa Maria, Los Alamos Valley Men's Club, Santa Maria Riding and Roping Club, Santa Maria Valley Economic Development Association, Vaqueros do Los Ranchos, Rancheros Visitadores, and the Society of Los Alamos.
Acquistapace and his wife of 38 years, Wanda, have three children, Bobby, Abby and Christy. 
Get local news delivered to your inbox!
Subscribe to our Daily Headlines newsletter.