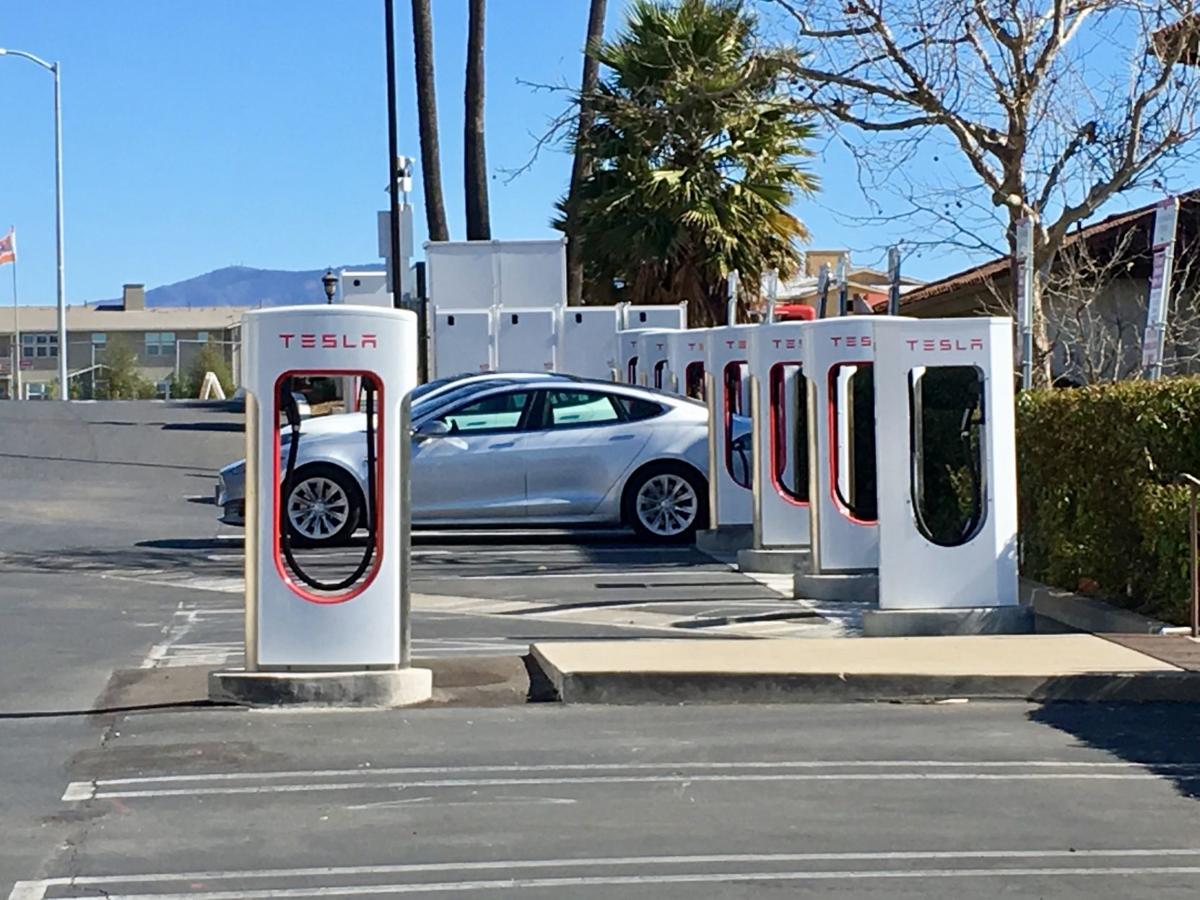 A coalition of government agencies and nonprofit groups has launched a new organization to make electric vehicles and charging stations more accessible on the Central Coast.
Electric Drive 805 will focus on four targets — individual car owners, businesses, multifamily residential property managers and local governments — to increase awareness of the financial benefits of electric vehicles and to support development of a charging infrastructure, said a spokesman for the organization.
"Our goal is to make electric vehicles and charging solutions accessible to everyone in our communities," said Cameron Gray, transportation and climate specialist with the Community Environmental Council, one of the organizations that makes up Electric Drive 805.
"With the state's rebate and utility programs, a new or used electric vehicle can be the most affordable option for many households," Gray continued.
"If we can increase awareness of the incentives and expand access to charging infrastructure, choosing to drive electric vehicles can be a viable transportation option resulting in cleaner air, climate protection and reduced user costs," he said.
In addition to the Community Environmental Council, Electric Drive 805 is made up of the Central Coast Clean Cities Coalition, or C5, the Ventura County Regional Energy Alliance and the air pollution control districts of Santa Barbara, San Luis Obispo and Ventura counties.
Through its website at www.electricdrive805.org, the coalition provides drivers with information about various types of electric vehicles that are available, the rebates and other incentives for buying EVs, and the three levels of charging EV owners can use.
It also provides information about rebates and incentives for charging stations and a map of public charging stations installed by governments and high-power DC fast-charge or Supercharging stations.
For businesses, the site offers information about adding electric vehicles to a fleet, events and webinars to help increase employee awareness of electric vehicles and a list of additional resources to help create an electric fleet.
Property managers can find guidance and best practices for providing charging stations at multifamily residences as well as a list of additional resources.
The site also provides local governments with information on how to implement the state's streamlined permit process for charging stations, ways to maximize the benefits of electric vehicle fleets, refueling station design requirements for hydrogen fuel-cell vehicles along with funding sources and a clearing house for local resources.
Individuals also can sign up to receive information from the coalition via email.
For those interested in installing electric vehicle charging stations, the Santa Barbara County Air Pollution Control District has funding available to cover all or part of purchase and installation costs.
More information about the grant funding is available at www.ourair.org.
Get local news delivered to your inbox!
Subscribe to our Daily Headlines newsletter.