The Santa Ynez Valley Union High School campus has undergone a major transformation over the last year with the modernizing of its cafeteria and student center, and a replacement of the AstoTurf on the football field after a faulty coating led to the surface failing.
The project which broke ground in July of 2019, is expected to be wrapped up before students return to campus Aug. 13, according to Superintendent Scott Cory. The last phase of the three-year project funded by Measure K, a $14.7 million bond issue authorized by voters in 2016, represents its completion.
Issues addressed over the last year have included the cafeteria's lack of student seating and poor use of space in "the pit"— an outside concrete courtyard located at the east end of campus — as well as the school's failing football field.
With leftover funds, the school was able to paint a number of campus buildings, including the new gym, add air conditioning to the administration and agriculture/auto buildings, and install a new set of bleachers with ADA-compliant ramps for the baseball field.
Cory said the reason the project consistently remained at or below budget was due to the value engineering method applied beforehand with Diani Builders of Santa Maria who had helped the school cut costs by recycling and reusing materials.
Cory, a 1983 Santa Ynez High School graduate, said having the opportunity to assist with the project has been meaningful.
"I thought we'd still be living up north, but the Lord had other plans," he said, referring to his family's return to the Valley and his alma mater some 30 years later. "This is a big deal to a lot of people. I'm grateful I was able to be part of it."
Looking out onto the bright green football field, Cory focused on the oversized Pirate logo at midfield, admitting it's his favorite part of the sporting field project.
The new AstroTurf being installed is a $720,000 project that was not expected to be replaced for at least another five years. But due to a defective product installed by Field Turf USA four years ago, Cory said, the replacement was absolutely necessary.
"We were in a place where we couldn't guarantee the safety of our kids anymore," he said. "We're involved in a class action suit right now with the last company. They were bad everywhere, not just us."
The AstroTurf had been warrantied to last 10 years, but due to a faulty UV coating on the turf fibers, wear was accelerated and the field failed within four years, Cory said.
The new field consists of three layers — a substrate consisting of sand and rock, a crumb rubber concussion mat with a 25-year warranty and a 10-year-warranty turf product with root zones for stability and built-in sprinklers to cool the field on hot days.
"It wasn't cheap," Cory said. "But it's turf, and that's just kind of how it goes."
Lunchtime
Where fenced-off piles of rubble once sat at the east end of campus surrounding the pit area, easy-to-access walkways featuring usable open spaces now exist.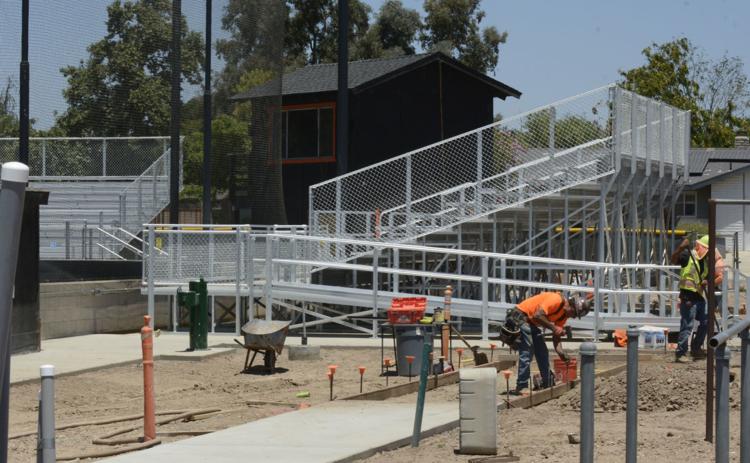 Cory said the pit, which had been demolished to replace sewer and water lines running east to west and north to south, was the biggest demolition project he had ever seen.
"The pit was very 1970s," he said, laughing. "Three years ago we asked ourselves what we should do with it; now it's called the Pirate Plaza."
The courtyard no longer features a step-down, sunken patio reminiscent of the '70s. Instead, the open-air design boasts poured concrete features, shade sails and planters containing a variety of exotic trees and plants.
Likening the layout of the Pirate Plaza to that of a college campus, Cory said it will provide plenty of shade, space and better foot-traffic flow for students.
Encroaching on what was once dead space in the pit area, largely unused by students but populated by territorial resident birds, sits a new structure that is attached to the main cafeteria hall.
Mimicking the overall theme of the main cafeteria and housing a large seating area and windows permitting natural light to enter from the plaza, the new addition brings the total space of the cafeteria to 1,400 square feet and increases seating capacity to 250.
"We really had students in mind. We put plugs all over the place and built some custom booths. We just unboxed all this furniture last week," said Cory, pointing to the new tables and chairs lining the room. "Now this space for kids really becomes something quite special."
Previous work addressed underground infrastructure like plumbing, electrical, sewer and a natural gas pipeline, as well as windows and roofing, but the improvements made this year can be seen and appreciated, Cory said.
"When you put it all back together, you were left asking, 'Well, OK, but did you really do anything?'" Corey said of the below-ground renovations made in previous phases of the three-year project. "This [phase] was uniquely visible. We really did a significant scope of work that visually makes the place look substantially different."
The old theater building, which feeds into the new addition, once served as Santa Ynez Valley's first indoor theater. It was redesignated as the student cafeteria approximately 30 years ago when the theater stage was walled off and converted into a lunch room.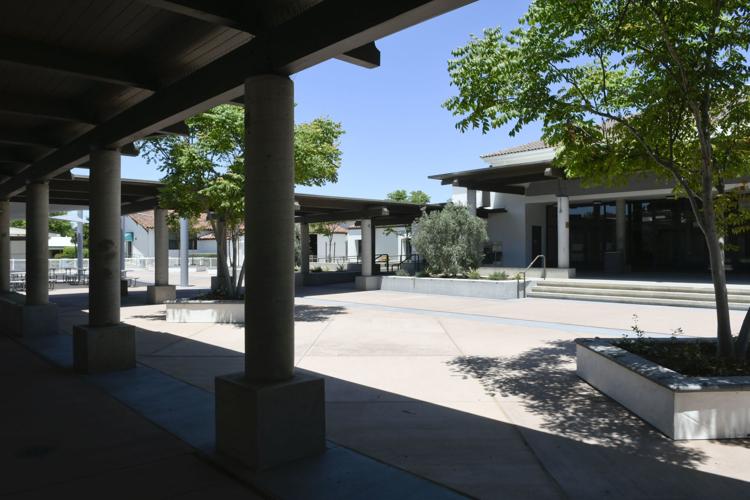 It also has undergone a major overhaul.
With a food court, point-of-sale service area and scores of new seating, students now have a place to eat indoors for the first time in the school's history.
Cory described how builders had to completely remove interior walls 6 feet up, redo the electrical system and replace the roof due to water damage.
"We're very fortunate in that we found very few unforeseen conditions," he said of the dining hall, which showcases an Old World aesthetic. "This is probably the one spot we found the most [expense] once we skinned back some of the walls."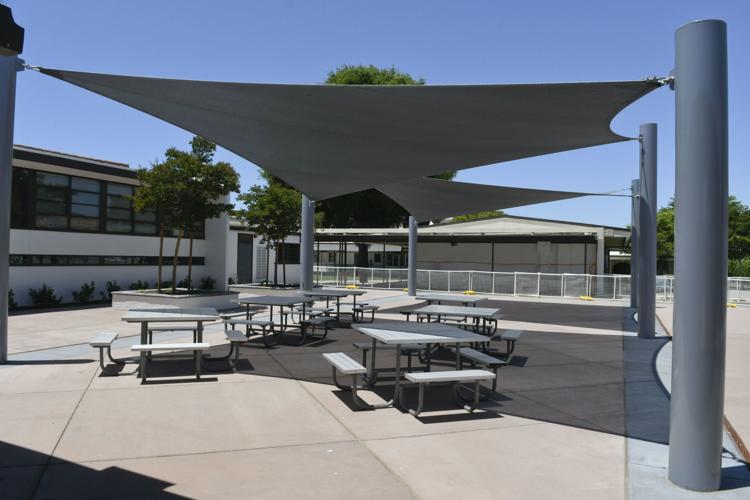 But Cory reassured that throughout the modernization project, history was not lost.
Similar to the architecture of the Solvang Veterans Memorial Building, the cafeteria's vaulted wood beam ceilings, which were built around 1934, have since been reinforced and highlighted to show off its classic design.
Preserving the past also meant restoration.
The cafeteria's original front entrance doors and upper windows were restored, not replaced, said Cory, adding that a little extra was spent on midcentury beadboard wall paneling to mirror what could not be salvaged.
"This was built in the '30s and has always played a huge role in the Valley," Cory said of the renovated building. "Making it new, but still nodding to the past and acknowledging and preserving some of that, was really important."
SYVUHS Cafeteria before.jpg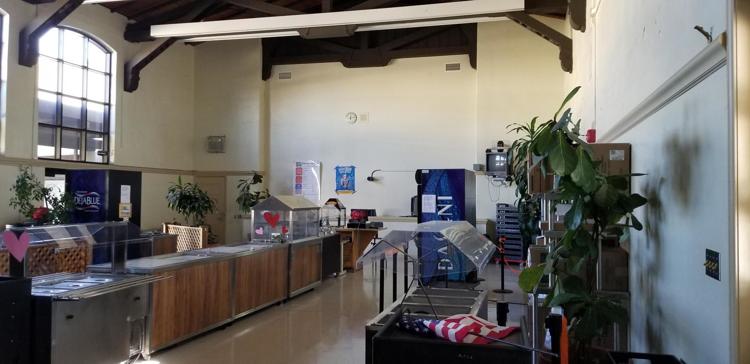 SYVUHS Cafeteria during .jpg
063020 SY High renovations pic1.jpg
SYVUHS Cafeteria annex during.jpg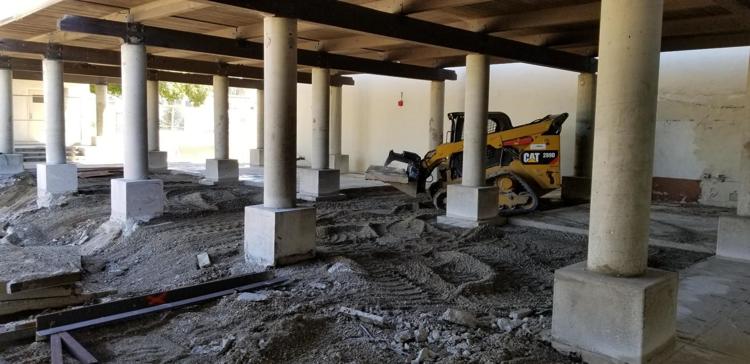 063020 SY High renovations pic5.jpg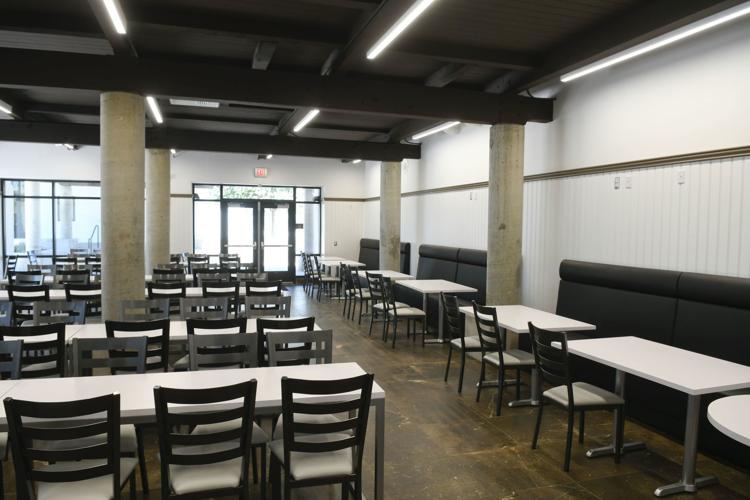 SYVUHS Pirate Pit.jpg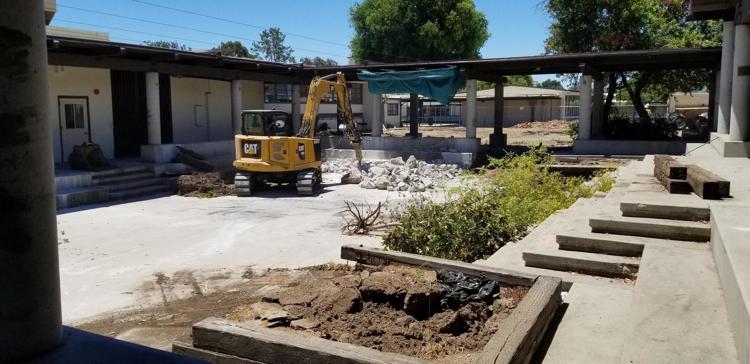 063020 SY High renovations pic4.jpg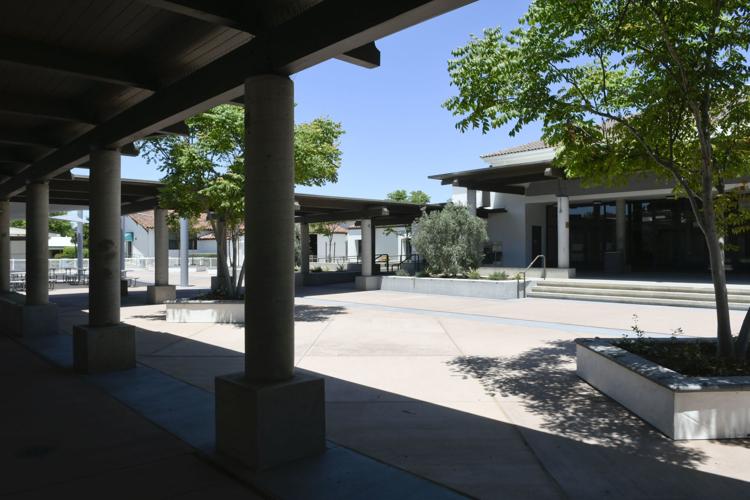 Pirate Plaza during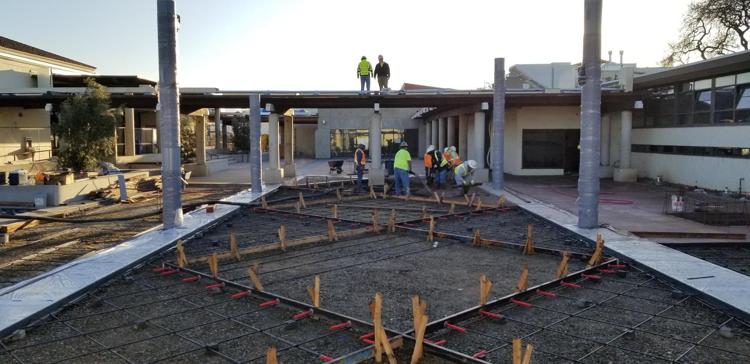 063020 SY High renovations pic8.jpg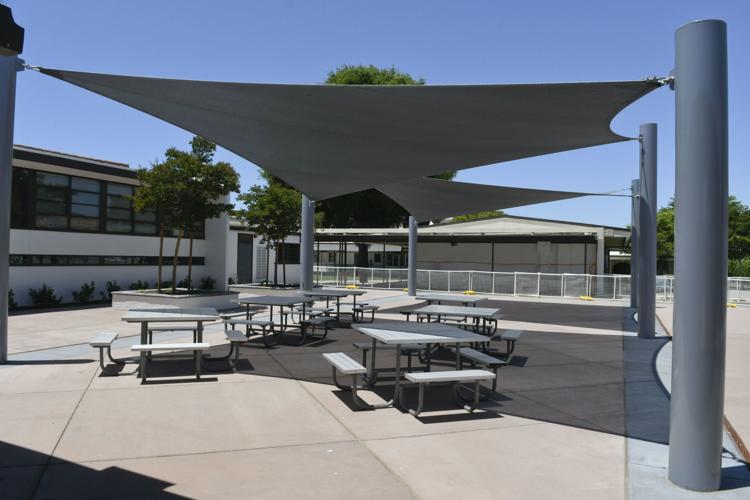 063020 SY High renovations pic6.jpg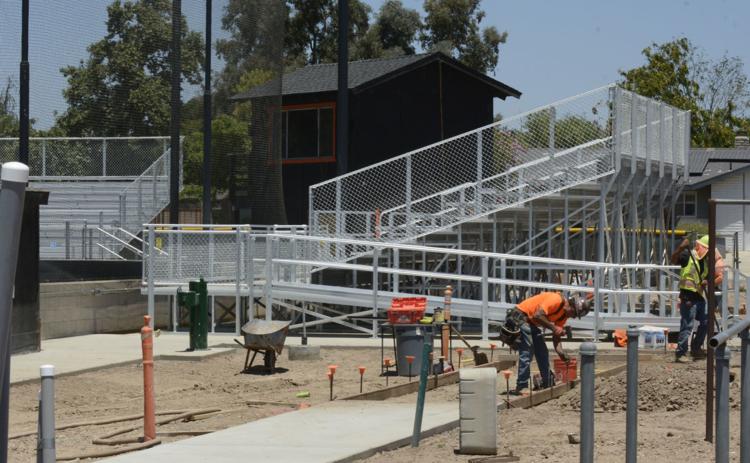 063020 SY High renovations pic2.jpg
063020 SY High renovations pic3.jpg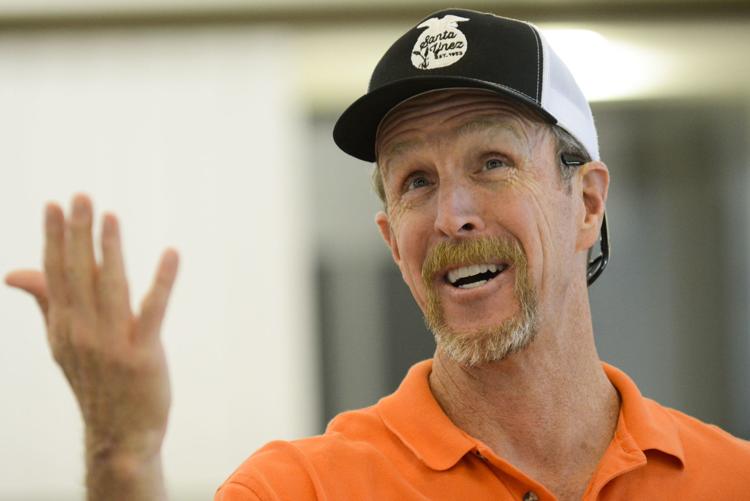 063020 SY High renovations pic7.jpg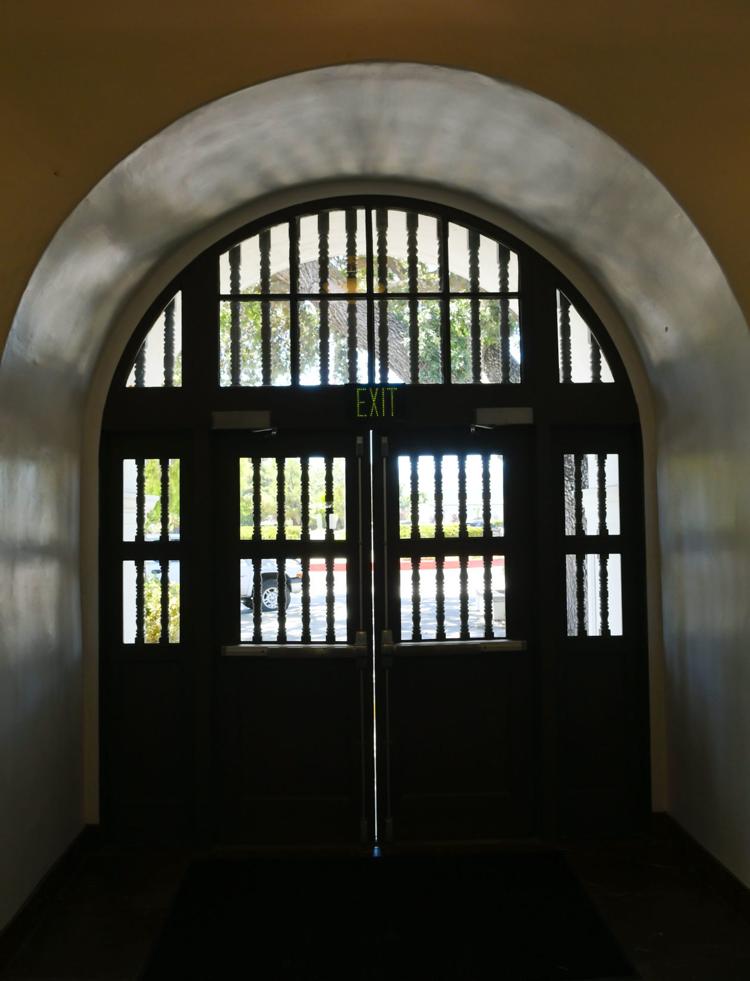 Lisa André covers Valley Life for Santa Ynez Valley News. 
Be the first to know
Get local news delivered to your inbox!