Twelve students from Valley Christian Academy — and one from First Baptist Christian School — graduated Friday night, eager to continue their education and follow the path of Christ.
"It's going to be a marked change for them," said Principal Charles Mason. "Like with any other graduating class, it's the time when they begin to think more seriously about where their life is headed, what type of vocation they want to pursue, and what type of path the Lord has for them."
Unlike other Santa Maria schools, students at VCA can start and end their educational career without ever switching schools. Graduating seniors Jonathan Frausto and Andrew Sparlin spent all but one year of school (Sparlin attended Ralph Dunlap for second grade) as classmates and peers.
"It's pretty crazy to be honest," said Sparlin, who will attend Crown College in St. Bonifacius, Minnesota. "I feel like I've seen everything with the school, so it's weird that next year, I won't be going here. At the same time, I know it's good to have change."
Drawn by its small size and Christian principles, Sparlin — one of VCA's multi-sport athletes — plans to hang up his basketball jersey and give up his football pads in order to join Crown's baseball team.
Ellie Casazza, who left Orcutt Academy her junior year to enroll in First Baptist Church's independent study program, said her athletic and extracurricular involvement helped ease the transition into her new school. She said the attitudes and behavior of the student body was vastly different than her former school. 
You have free articles remaining.
Register for more free articles
Stay logged in to skip the surveys
"It was very healing coming here," she recalled. "Students were generally kind and very friendly. It was so opposite of what I had. Everyone was really gentle — you could tell they loved God."
For VCA students, graduation not only marks an important point of independence from family, but also in their development as Christians. Students were guided by their faith through high school, according to Mason, but will now rely on the scriptures and missives they've read to influence their future decisions.
"We hope that they will not only consider what's interesting in life, but [also] how they can serve in life — how they can serve Christ in their life [and] what they can do with the skills and abilities they are starting to develop," Mason said, expressing his excitement for their futures.
"We've begun a good work in them, and the Lord will continue to work in and through them."
060719 VCA graduation 04.jpg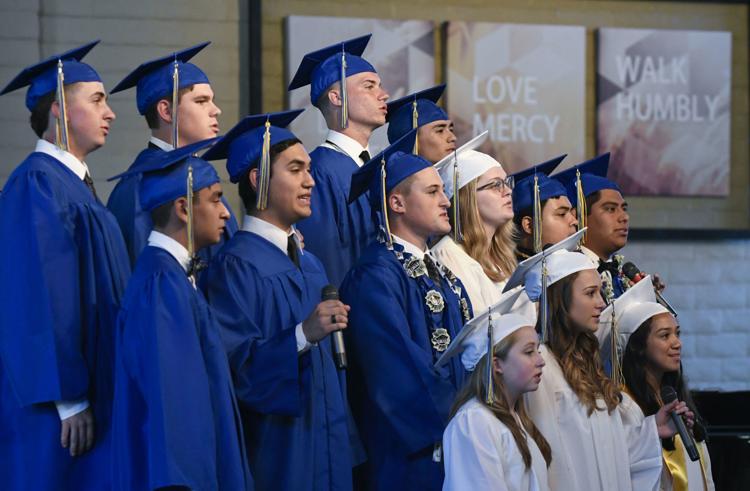 060719 VCA graduation 08.jpg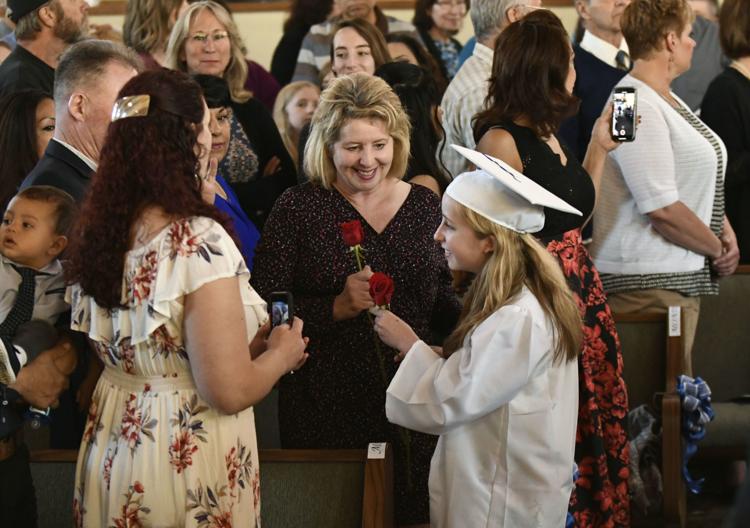 060719 VCA graduation 02.jpg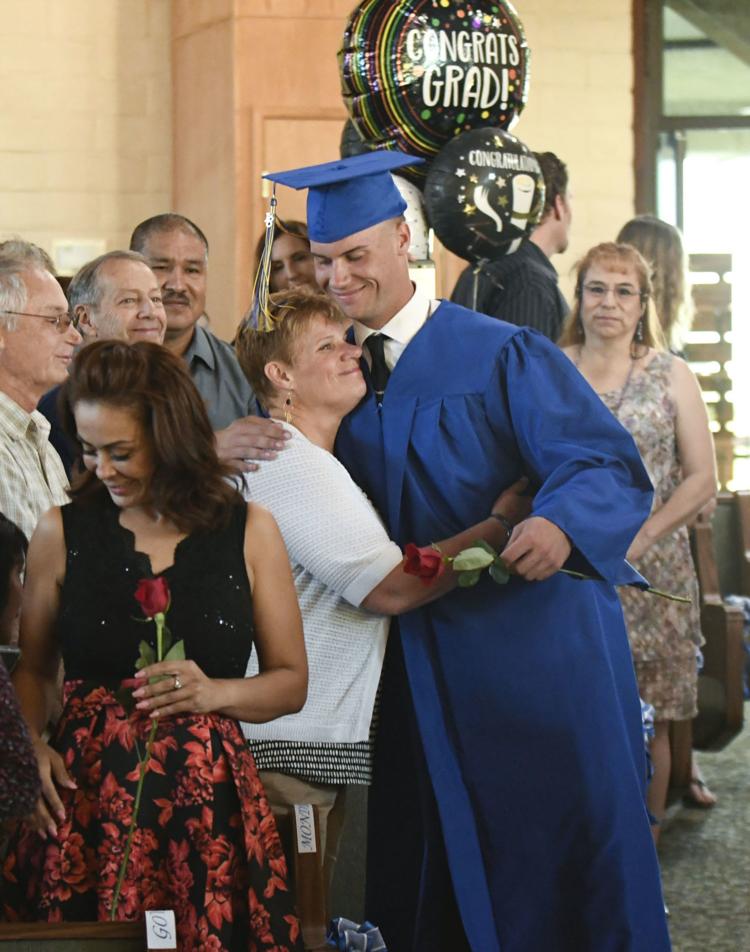 060719 VCA graduation 03.jpg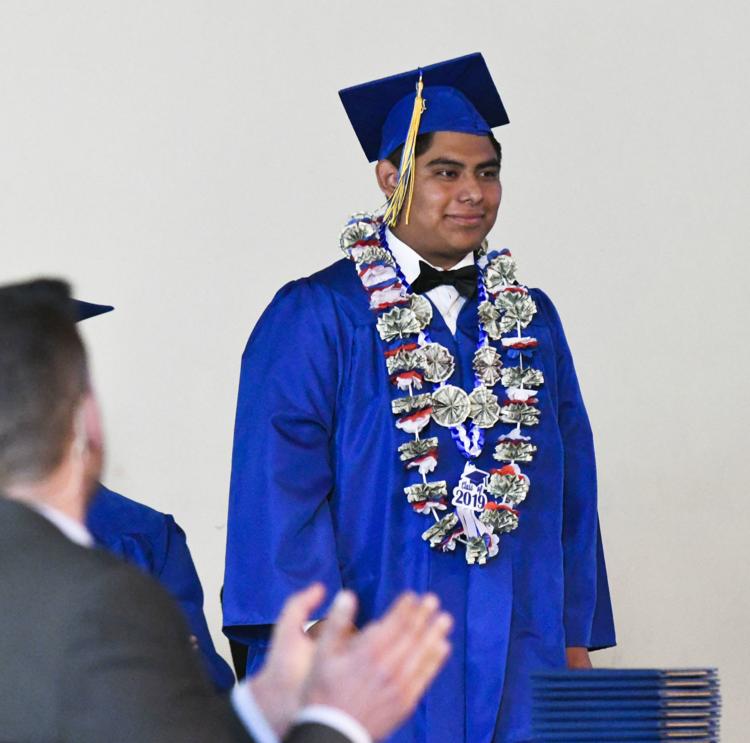 060719 VCA graduation 01.jpg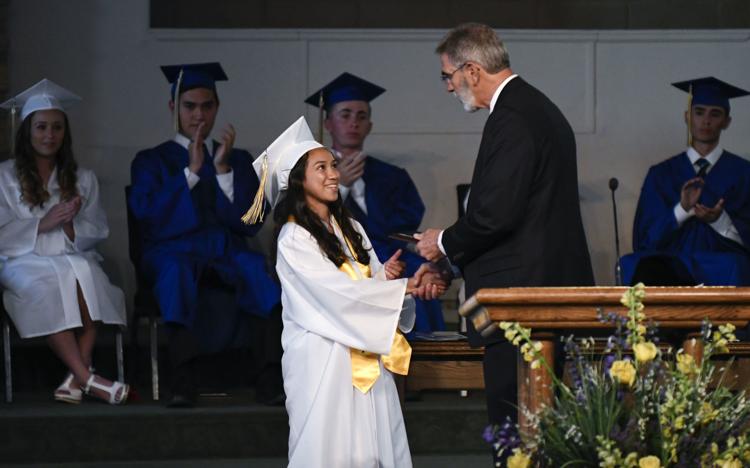 060719 VCA graduation 05.jpg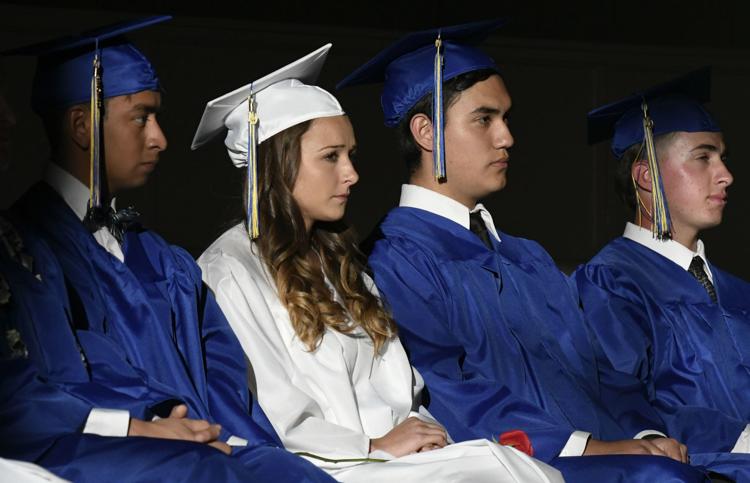 060719 VCA graduation 06.jpg
060719 VCA graduation 07.jpg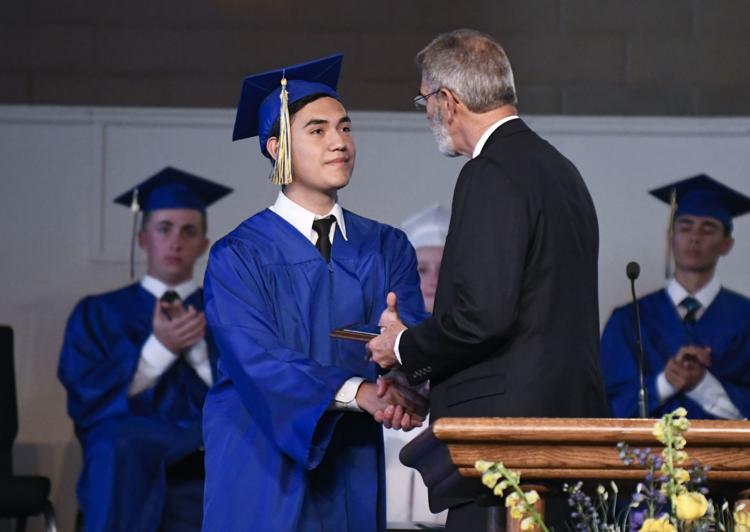 060719 VCA graduation 09.jpg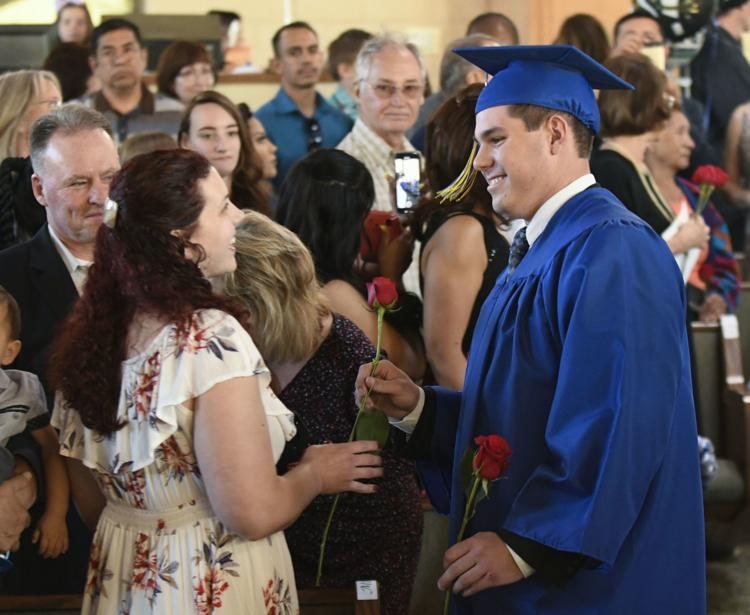 060719 VCA graduation 10.jpg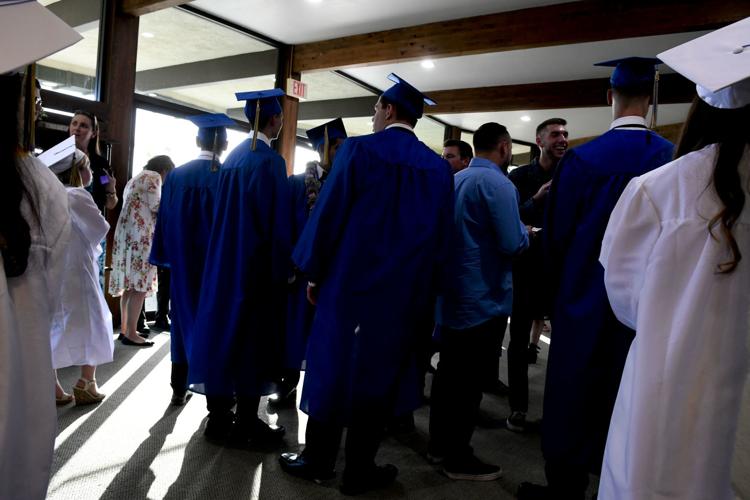 060719 VCA graduation 11.jpg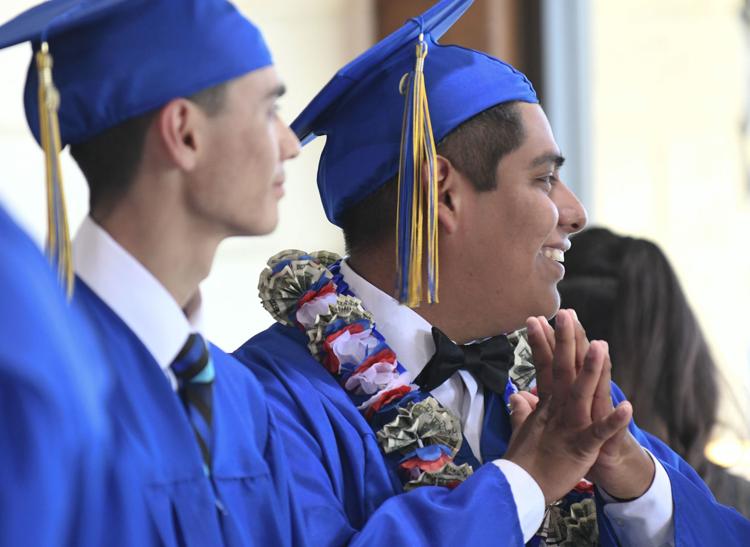 060719 VCA graduation 12.jpg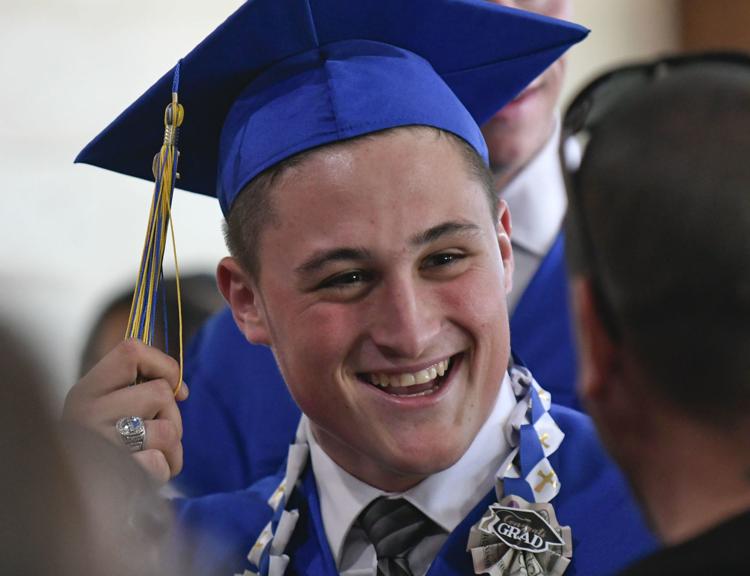 060719 VCA graduation 13.jpg