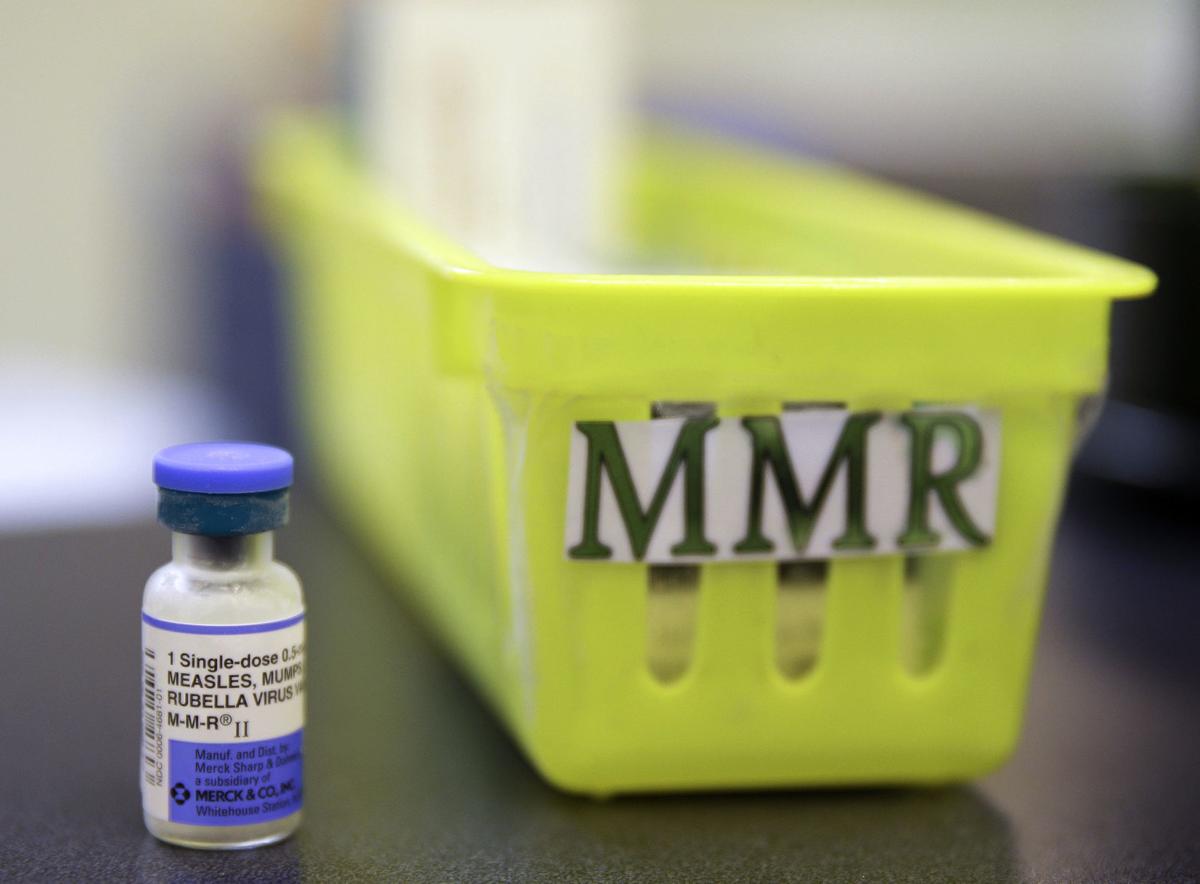 More than 700 cases of measles -- the largest number since 1994 -- have been reported across the United States, including 40 cases reported in southern and northern California.
While no cases of measles have been reported in Santa Barbara or San Luis Obispo counties, a handful of local elementary schools -- both public and private -- are vulnerable to the disease due to low vaccination rates among kindergartners, according to the "Shots for Schools" website, which is run by the California Department of Public Health.
A review of vaccination data reported to state health officials the 2017-18 school year, the last year data was made available, found 21 schools with vaccination rates lower than the 95% threshold considered necessary to hamper the spread of most infectious diseases.
The lowest rates were reported at a public charter school with learning centers in Santa Barbara and San Luis Obispo counties, and a handful of private schools (both independent and religious).
"Immunization is really the only protection against measles," said Dr. Henning Ansorg, health officer for the Santa Barbara County Public Health Department. Spread by sneezing or coughing, Ansorg called the it "the most contagious disease we know of."
"The more crowded an area is -- like a schoolyard," he added, "the more quickly an outbreak or a contagion could happen."
Outbreaks on rise since eradication
Despite a declaration from the U.S. Centers for Disease Control and Prevention in 2000 that measles had been eradicated from the country, local and federal health officials have recorded more than 2,600 cases and 78 outbreaks (defined as three or more cases of measles linked to the same location) since 2008.
The outbreaks have been linked to international travelers who contract the disease abroad, namely in countries — like Israel, Ukraine and the Philippines – where large measles outbreaks are occurring.
In December 2014, California reported a large outbreak stemming from exposure to the disease at Disneyland. Approximately 131 California residents were infected in the exposure.
The disease lies dormant for seven to 14 days after infection, when individuals begin to develop a high fever, cough, runny nose and pinkeye. When symptoms first start to emerge, Ansorg said some parents and individuals consider it simply a bad cold or slight flu.
"Many who spread the virus are not really sick yet," explained Ansorg. "Someone who has a bit of a cold is already contagious. But measles is not a cold -- it's a tricky virus to deal with."
Several days after the initial onset of symptoms, infected individuals begin to develop a rash -- red, flat spots on the face that travel down the neck, torso, arms and legs -- and their fever can spike to more than 104 degrees.
"Some people think it's not that serious, but it can cause hospitalization," cautioned Ansorg. "Twenty percent of Disneyland patients had to be hospitalized. You don't have that with a cold."
How local schools fare
State health officials, according to the Shots for Schools website, consider schools to be "safest" if they have more than 95% of their students that are fully vaccinated. Schools that report a vaccination rate between 90% and 94.9% are "moderately vulnerable," while "more vulnerable" schools have a vaccinated student population between 80% and 89.9%.
The "most vulnerable" schools have a vaccinated student population of less than 80%.
Though state law requires vaccinations for students to attend public or private elementary, middle and high schools, 21 schools in Santa Barbara and southern San Luis Obispo counties are considered vulnerable due to vaccination rates lower than 95%.
Ansorg said schools and communities aim to hit the 95% threshold as it protects portions of the population -- primarily individuals with compromised immune systems or ongoing medical treatments whose health would be jeopardized by receiving a vaccination -- through "herd immunity."
"At 95%, ideally, the people who can't get vaccinated are protected," he explained. "The virus won't have enough people to spread to and infect the community."
No elementary schools in the Santa Maria-Bonita, Lompoc Unified or Orcutt Union school districts reported vaccination rates lower than 95%. The total number of vaccinated students is not published due to student privacy rights.
"It's been a big push with the district to get everyone vaccinated," said Brian Zimmerman, Santa Maria-Bonita's director of Pupil and Personnel Services. "It adds to safety and welfare of all students. We want to ensure they're in school and healthy."
Five years ago, during the last major measles outbreak, Taylor Elementary was the only school considered vulnerable by the state. The school reported a vaccination rate of more than 99% in 2018.
At 45%, Trivium Charter School, a public charter school with learning centers in Santa Maria, Lompoc and Arroyo Grande, reported the lowest vaccination rate in Santa Barbara County. Though less than half of the school's 64 kindergartners received all required vaccines in 2018, Trish Vais, the school's executive director, said the program is exempt from the state's vaccination requirements.
"Because Trivium has students on campus less than 80% of the time, it does not require on-campus classes and does not generate ADA (average daily attendance funding) based on campus attendance, we are classified as a non-classroom based (or Independent Study) school," she wrote in an email.
Eleven schools with a reported vaccination rate lower than 95% are located on Santa Barbara County's south coast. Notre Dame, a Catholic Elementary in Santa Barbara, reported the region's lowest immunization rate, at 68%. Approximately 79% of students at the school have received vaccinations for Measles, Mumps and Rubella.
Three northern Santa Barbara County schools -- Santa Ynez Valley Charter, Hope Elementary and Valley Christian Academy -- reported overall vaccination rates lower than 95%. Santa Ynez Charter had the lowest, at 86%, while Valley Christian and Hope Elementary reported 91% and 92%, respectively.
While it has an overall immunization rate lower than 95%, Valley Christian Academy is the only northern Santa Barbara County school considered vulnerable by the state with a reported measles vaccination rate of 95% or more.
In southern San Luis Obispo County, six schools -- four in the Lucia Mar Unified School District and two private religious schools -- reported vaccination rates below 95%.
Opting out
The four Lucia Mar elementary schools in San Luis Obispo County -- Ocean View, Shell Beach, Grover Beach and Dana -- that are considered moderately vulnerable by the state report an overall vaccination rate of either 93% or 94%. Only Ocean View and Grover Beach reported a vaccination rate for measles of less than 95%.
"We would love to hit 100%, but you won't see that reflected in any school's numbers because of medical exemptions," said Cheryl Caruso, the district's lead nurse.
Only students with a written medical exemption from a doctor are exempt from the state's immunization requirements. Amid pushback from parents opposed to immunization requirements, a bill that would standardize the medical exemption process is progressing through the California Legislature.
Introduced by State Sen. Richard Pan, a pediatrician and Democrat who represents Sacramento, SB 276 would require state-level approval of all health exemptions. If passed and approved by Gov. Gavin Newsom, physicians would report medical exemptions to the state health department for review starting in 2021.
Exemptions found to be fraudulent or inconsistent with state guidelines could be revoked by state or county health officers.
While he recognizes that misinformation or mistrust of traditional medicine have sown skepticism among some parents, Ansorg said staying up to date on immunizations is important for individual and community health.
"In order to protect the vulnerable parts of our communities, the stronger ones have to help," Ansorg said. "It not only conveys protection for your health and your family but, also, for the larger community."
Be the first to know
Get local news delivered to your inbox!